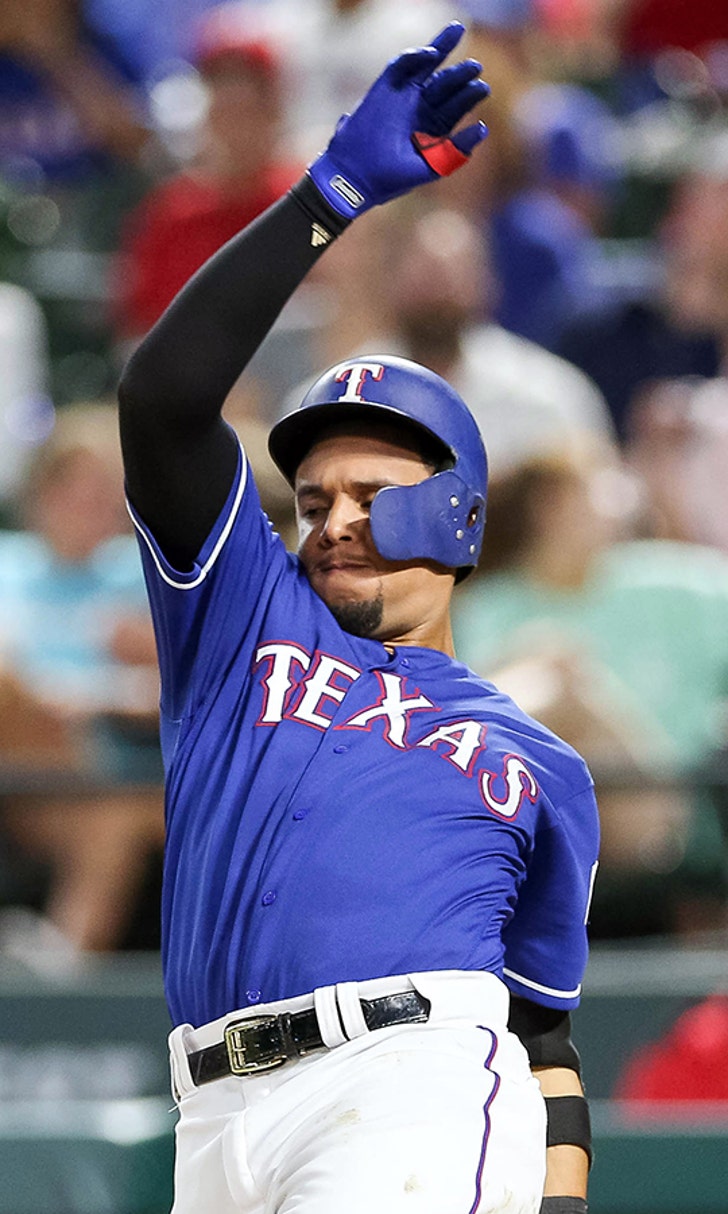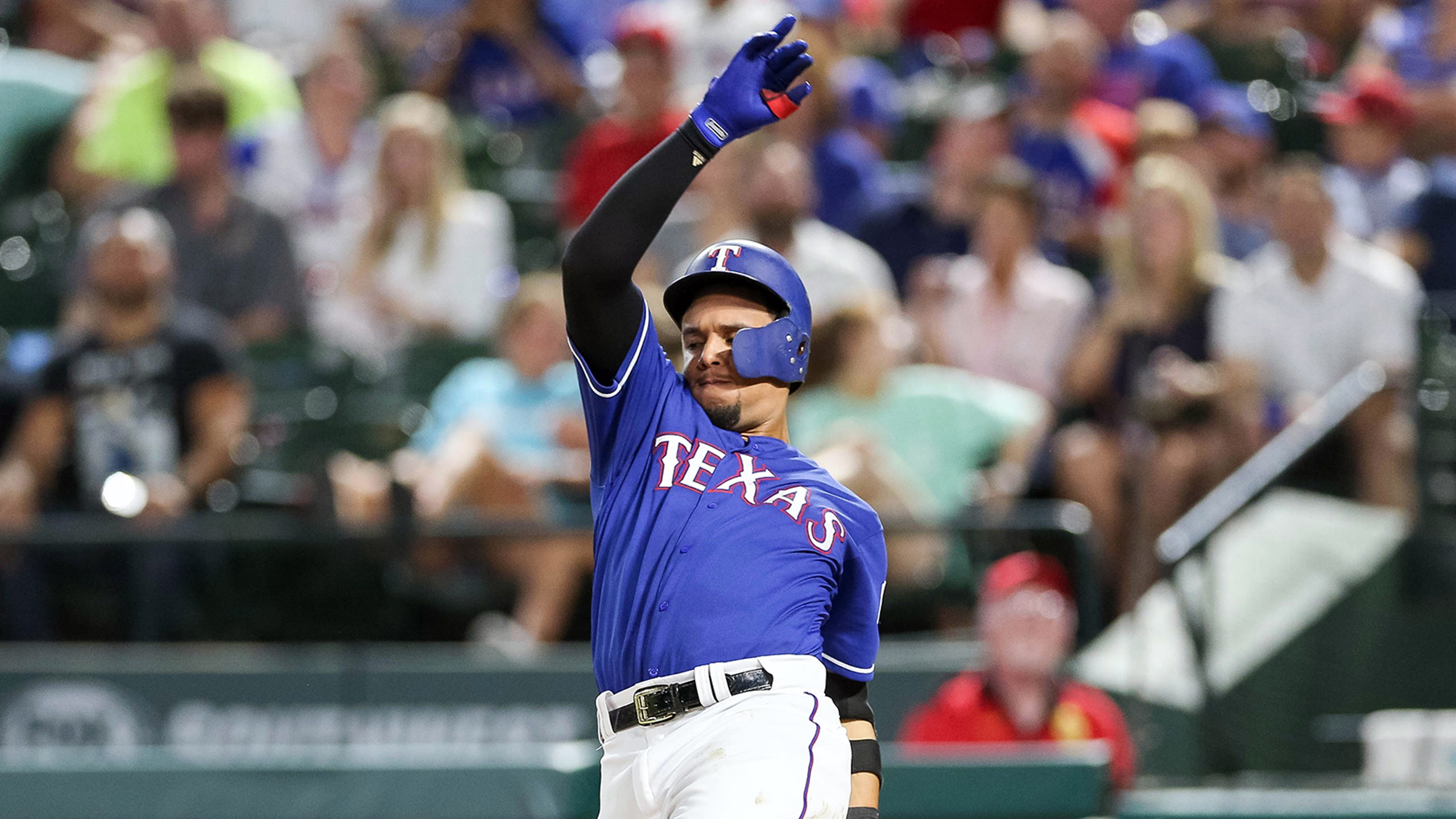 Rays sign Carlos Gomez to 1-year deal, designate Ryan Schimpf for assignment
BY Tampa Bay Rays press release • March 3, 2018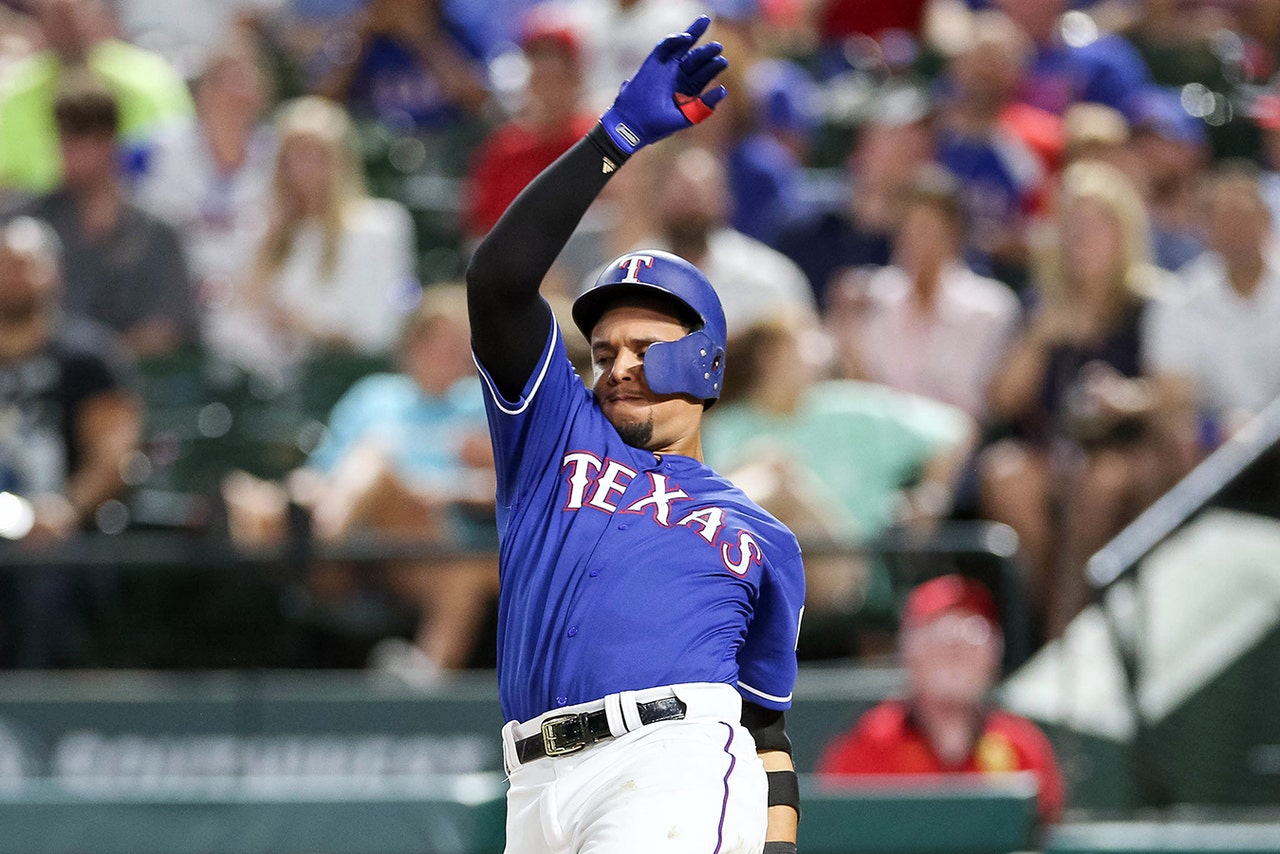 ST. PETERSBURG, Fla. -- The Tampa Bay Rays have agreed to a one-year contract with free agent outfielder Carlos Gómez. To make room on the 40-man roster, infielder Ryan Schimpf was designated for assignment.

Gómez, 32, hit .255/.340/.462 (94-for-368) with 23 doubles, 17 home runs, 51 RBI and 13 stolen bases in 105 games for the Texas Rangers last season. His 17 homers were his most since 2014 (23), and his 21.65 AB/HR ratio was the best of his career. All 17 home runs came as a center fielder, tied for third in the American League behind Mike Trout (32) of the Los Angeles Angels and Adam Jones (26) of the Baltimore Orioles. His 105 games were his fewest since 2011 (94), as he was on the disabled list from May 15–June 15 (right hamstring strain) and August 16-25 (excision of cyst on right shoulder), and missed time in September with a right ankle sprain suffered on September 9 against the New York Yankees.

In 11 seasons with the New York Mets (2007), Minnesota Twins (2008-09), Milwaukee Brewers (2010-15), Houston Astros (2015-16) and Rangers (2016-17), Gómez has hit .256/.315/.419 (1,097-for-4,278) with 133 home runs, 504 RBI and 252 stolen bases. He has made 1,098 starts in his career: center field (1,027), left field (44), right field (20) and designated hitter (seven). Since the start of the 2013 season, no other player in the majors can match his combination of 89 home runs and 122 stolen bases. According to Baseball Reference, he is one of seven active players with at least 100 homers and 200 steals in his career, joining Jacoby Ellsbury, Ian Kinsler, Brandon Phillips, Hanley Ramírez, José Reyes and Ichiro Suzuki.

Gómez is a two-time National League All-Star, as he was selected by San Francisco Giants Manager Bruce Bochy in 2013 and started in left field in 2014. In 2013, he finished ninth in NL Most Valuable Player balloting and claimed the Rawlings NL Gold Glove Award for center field, winning the award over finalists Andrew McCutchen (Pittsburgh Pirates) and Denard Span (Washington Nationals). He became the first Brewer to win a Gold Glove since shortstop Robin Yount in 1982.

Gómez has appeared in the postseason with the Rangers in 2016, Astros in 2015, Brewers in 2011 and Twins in 2009. He has hit .239 (11-for-46) with three home runs, six RBI and three stolen bases in 18 career postseason games. He scored the game-winning run in the decisive Game 5 of the 2011 NLDS against the Arizona Diamondbacks and the 2009 AL Central tiebreaker game against the Detroit Tigers.

Schimpf, 29, was acquired from the San Diego Padres on December 12 in exchange for minor league infielder Deion Tansel. He began last season as the Padres starting third baseman and hit .158/.284/.424 (26-for-165) with 14 home runs and 25 RBI in 53 games. He was optioned to Triple-A El Paso on June 9 and remained there through the end of the season. Schimpf has spent parts of the last two seasons in the majors, batting .195/.317/.492 (86-for-441) with 19 doubles, 34 home runs and 76 RBI in 142 games. In his career, 67.4 pct. of his hits have gone for extra bases (28-1B, 19-2B, 5-3B, 34-HR), the highest ratio in the majors over that span (min. 500 PA).


---
---