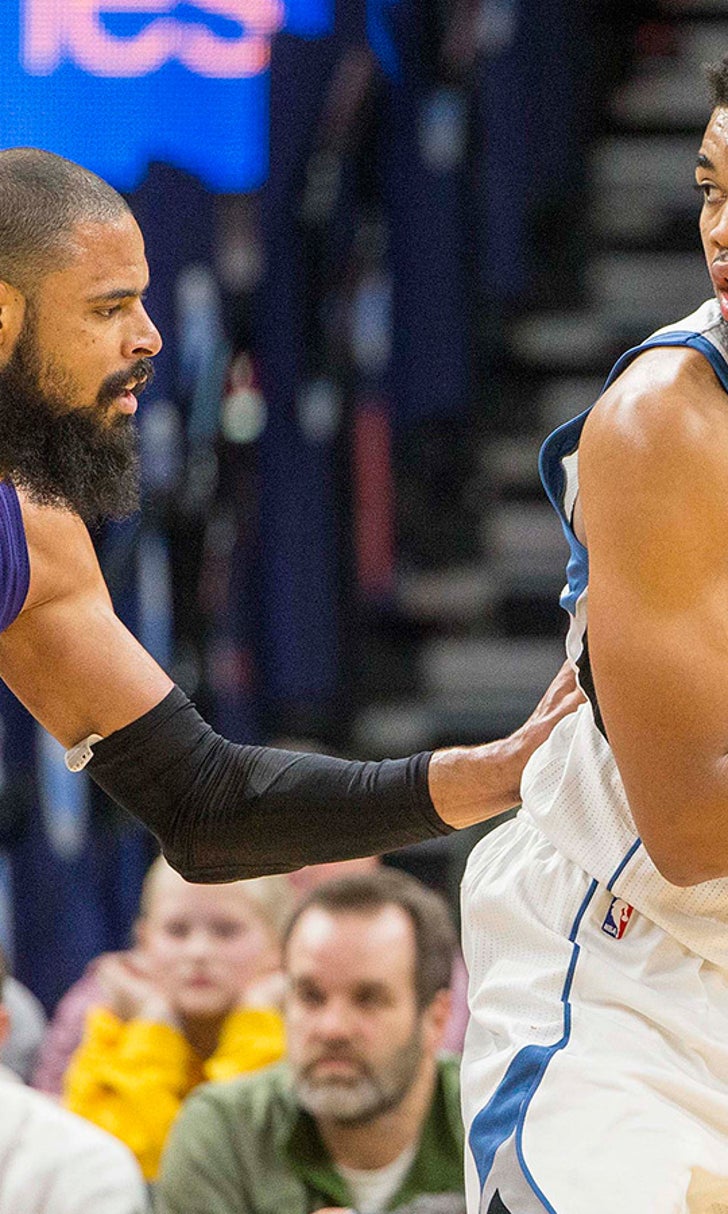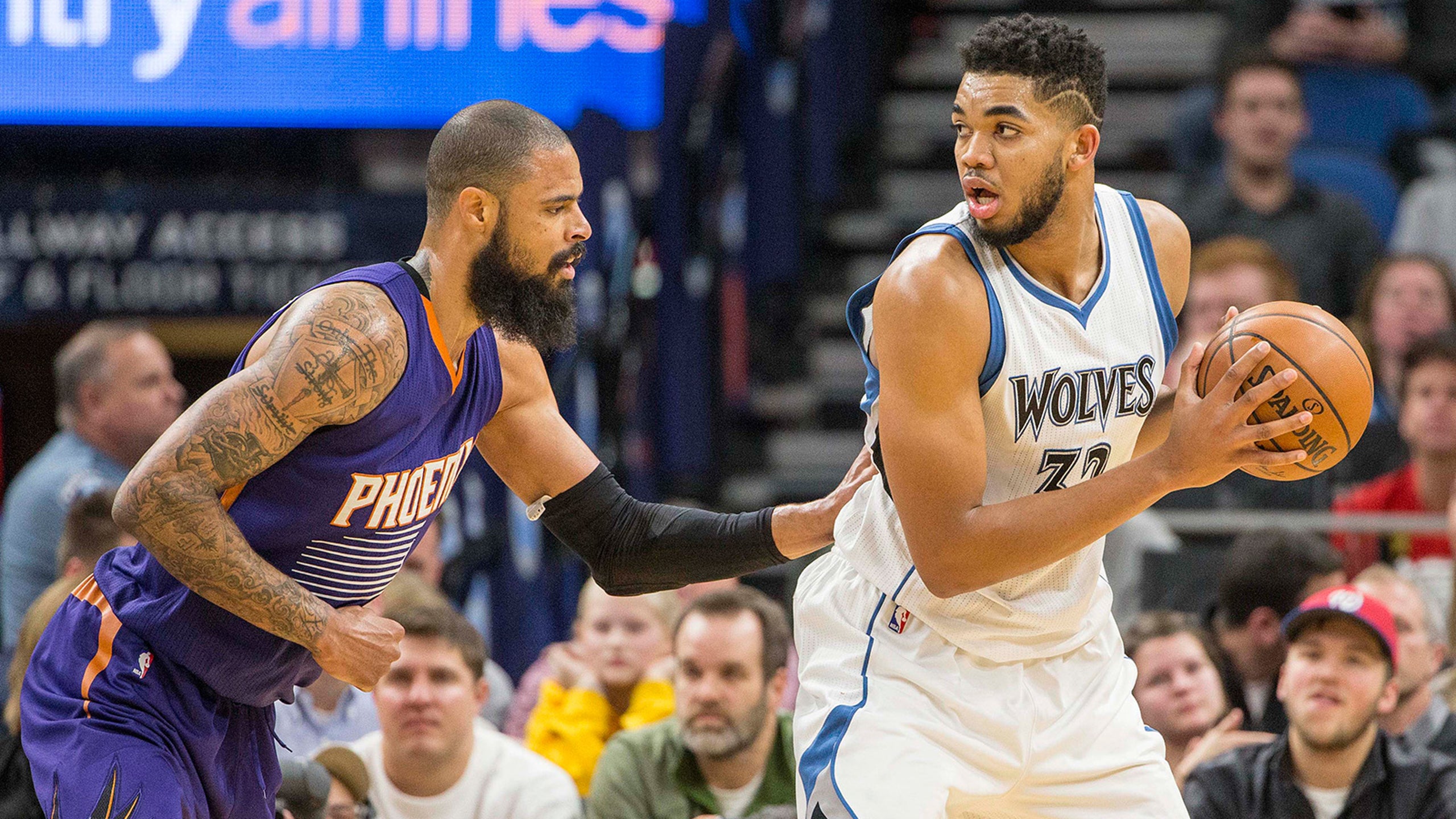 Preview: Suns vs. Timberwolves, 6:30 p.m., FOX Sports Arizona
January 25, 2017
Streaming live on FOX Sports GO

The Suns' offense has perked up since the start of the New Year, and it's making a difference in the standings.

While they have allowed their opponents to score 103 points or more in their last seven games, the Suns (15-29) have countered with eight consecutive games with 100 points or more.

Along the way, they've won games in three different countries -- the United States, Mexico and Canada -- and knocked off two of the NBA's top teams -- San Antonio and Toronto. They are 5-5 in their last 10 games and are coming off back-to-back road wins over the Knicks and Raptors.

It's only the second two-game winning streak of the season for the Suns, and they'll try to stretch it to a season-best three on Tuesday night against a Minnesota team that's had the Suns' number.

Like the Suns, the Timberwolves (16-28) got off to a rocky start but have been improving of late. They were 11-22 when the calendar turned to 2017 but are 5-6 since and bring a two-game winning streak into Tuesday night's game at Talking Stick Resort Arena.

Both teams are within 3 1/2 games of the eighth playoff berth in the Western Conference.

https://www.youtube.com/watch?v=CNJ2VadHM_0

The T-wolves have won their last three encounters with the Suns. Two of the wins have been this season -- 98-85 in November in Phoenix, and 115-108 in December in Minneapolis. A win on Tuesday would give Minnesota its first season sweep of Phoenix since 2003-04.

The Timberwolves are coming off a 111-108 homecourt win over Denver. Rookie guard Kris Dunn responded to a rare start by recording a season-high-tying 10 points and nine assists to go with a season-best eight rebounds.

"He's been coming on for a while," Timberwolves coach Tom Thibodeau said of Dunn after the game. "His defense has been good from the beginning. Offensively, he's figuring it out."

Dunn, the No. 5 pick of the 2016 draft, was starting in place of Ricky Rubio, who left the club over the weekend following the death of his grandmother. The veteran point guard is expected to return for Tuesday's game.

Center Karl-Anthony Towns led the way against the Nuggets with a game-high 32 points. He had his third-highest scoring game of the season (37 points) in Thursday's 104-101 road win over the Los Angeles Clippers.

Towns has recorded a pair of double-doubles and is averaging 25.0 points and 12.5 rebounds in Minnesota's first two wins over Phoenix. But the Suns have gotten inspired play from veteran center Tyson Chandler in recent games.

Chandler broke a 48-year-old franchise record in Saturday's 107-105 win at New York with his seventh consecutive game with 15 or more rebounds. Chandler's streak ended there -- he had only nine rebounds in Sunday's 115-103 win at Toronto -- but he contributed 16 points to the cause.

Eric Bledsoe was Phoenix's biggest offensive weapon Sunday, pouring in a career-best 40 points.

"Wow," Suns coach Earl Watson gushed to reporters after the game. "This is the best I've seen him."

Bledsoe has averaged 25.0 points in the two losses to Minnesota this season. He's up to 20.9 points per game for the season -- coupled with backcourt mate Devin Booker's 20.5 scoring average.

Towns leads Minnesota with 22.9 points per game, and he's got a pair of high-scoring sidekicks in forward Anthony Wiggins (21.8) and guard Zach LaVine (19.4). Wiggins is scoring 25.5 points per game vs. the Suns.
---
---