National Basketball Association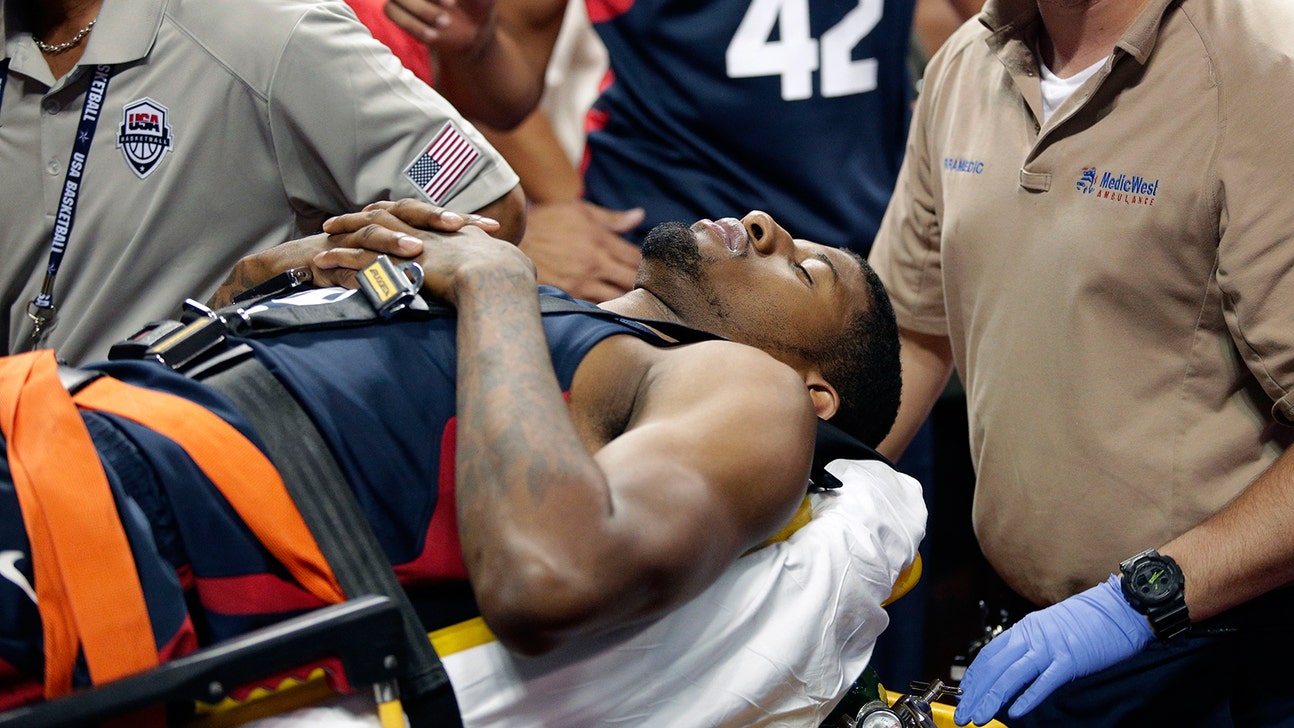 National Basketball Association
Players gotta play, despite unavoidable injury risk
Published
Aug. 5, 2014 3:03 p.m. ET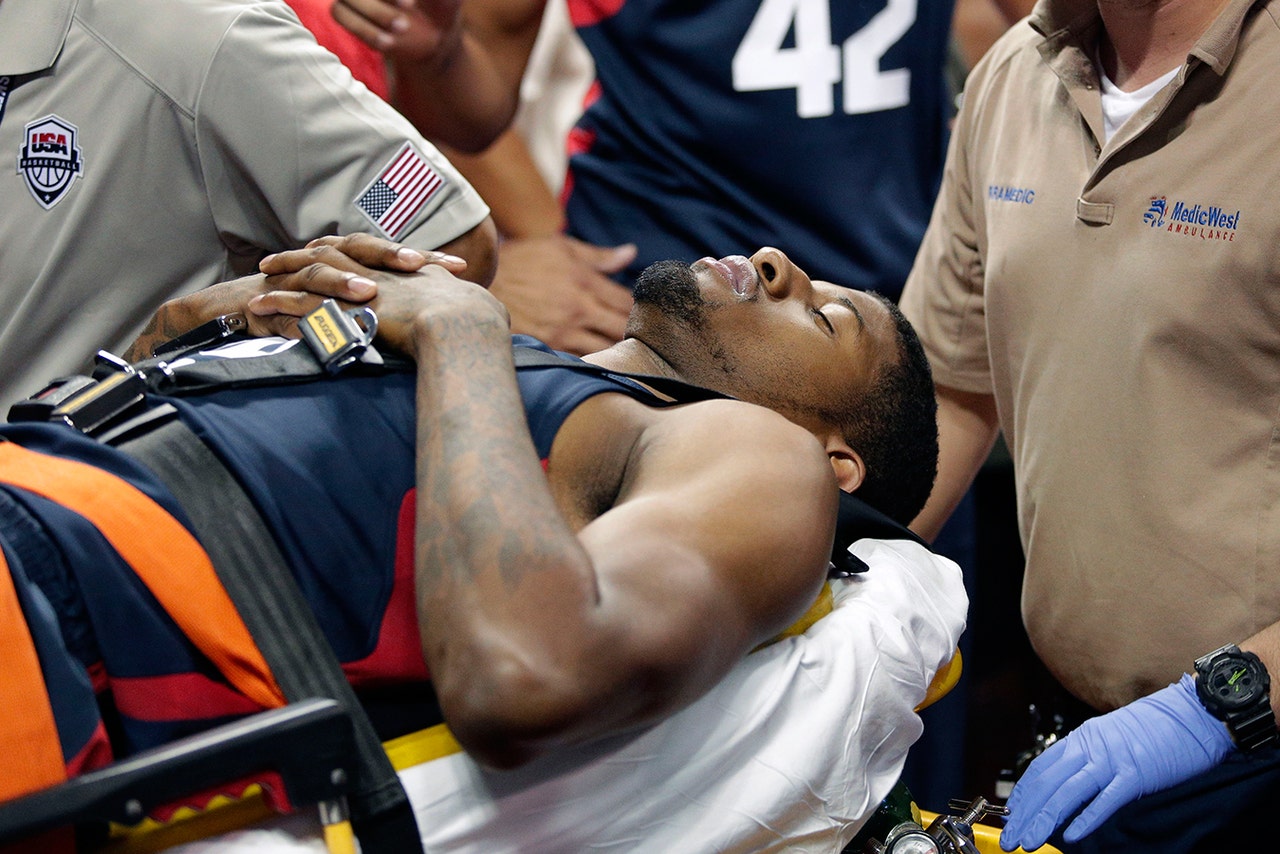 The Spurs have prevailed, LeBron has moved back home, everyone's waiting for Love and almost two months still separate us from the start of training camp.
With the dog days of an NBA summer in full-blown flea mode, we have one important question:
Do you know what your franchise player is doing?
Well, if he's anything close to franchise caliber, he's probably preparing for international play with his national team.
That notion, of course, pushes us into the middle of the only NBA-related issue currently motivating the dog days to roll over a bit.
With Indiana Pacers star Paul George having been seriously injured while competing for Team USA, the bitter debate involves the efficacy of star players risking their health -- and the myriad concerns of the NBA team paying their hefty salaries -- to represent their country. (And by country, Dallas Mavericks owner Mark Cuban means the financial interests of FIFA.)
But rather than wading deeply into the monetary plight of NBA teams, let's look at this off-season participation issue through the prism of the Phoenix Suns' top two players and Michael Jordan.
Our thesis statement is this: Players play. And players -- especially younger players -- improve by playing at in-season-level velocity during the off-season.
Any form of participation is shadowed by injury risk. Sure, NBA teams prefer this risk be taken on their time, but the premise that players can be insulated from off-season hazards and still rise to the level of play commensurate with their pay grade is laughable.
Anyway, let's pretend Eric Bledsoe will return to the Suns for, at least, the upcoming season and start our examination there.
The off-season risk involved with the restricted free-agent guard belongs to Bledsoe, his family and his agent. But the Suns also have a stake, since they are planning to have him as a long-term cornerstone and would prefer he not skydive around Alabama this summer.
With his uncertain contractual future, it's doubtful the 24-year-old point guard has been playing outdoor pickup games on uneven concrete with a collection of football players and MMA professionals.
To avoid wear and tear on his knee or landing on someone's foot after a kamikaze drive to the bucket, Bledsoe may be limiting his off-season preparation to performance training and skill work.
But during my way-too-many years as a high school coach and skills mercenary, I've learned the return on such a regimen can be minimal if a player doesn't convert drills into skills. That requires live competition, preferably in games without the scrutiny of a coach or trainer (players tend to retreat to their happy place if someone they feel required to impress is present).
But with much at risk and the contractual stalemate having extended into August, few of the many shots Bledsoe probably has squeezed off this summer have been taken while enduring game-level duress.
It's understandable, but it's also unfortunate, for the player and his team.
Coming off a breakthrough season diluted by season-closing ankle issues, the Suns and their fans probably would prefer having Goran sit out summer competition with the Slovenian national team.
That's also very understandable. And, just from a battery-recharging aspect, it seems pretty wise.
But let's look back at last summer, when Dragic played rock star for the home team during the Eurobasket Tournament, sort of ran out of gas late in that completion and responded by having his best NBA campaign.
A year earlier, he spent most of the 2012 summer going through drills and performance training and wasn't exactly the model of efficiency on a really terrible Suns team.
There are teammate and situation variables contributing to Dragic's efforts in each of the last two seasons. And I'll be the last guy to argue that working on skills during the off-season is anything but necessary.
But as mentioned above, testing any intended area of improvement requires attempting such maneuvers far outside the boundaries of your comfort zone.
Having little help on the Slovenian national team last summer (especially while being hounded by Nicolas Batum on behalf of the French national team), Dragic thrived when he returned to play with teammates much closer to his ability.
It had been a few months since His Airness quit chasing curveballs, returned to the NBA and was unable to push the Chicago Bulls past the Orlando Magic.
So how did MJ spend his summer after his team was dispatched by Shaq and Penny?
Well, that was the summer he filmed "Space Jam."
Oh, he also had a workout complex -- including a basketball court -- provided on the studio lot. But instead of working out, shooting jumpers and dribbling around cones (don't get me started on that training method), the greatest basketball player on the planet strongly encouraged any NBA players in the L.A. area to be his pickup game playmates.
NBA players hanging out in L.A. during the summer are legion, by the way.
With daily high-level competition, MJ's game returned to MVP levels, and the Bulls began their second three-peat the next season.
But this wasn't anything new. Using invitation-only pickup games as part of his training at Hoops the Gym in Chicago, Jordan would take advantage of this competitive environment to help incorporate a new skill every summer.
One year it would be increasing his shooting range. The next year, MJ would work in a step-back move after a crossover. Eventually, he spent the summer developing a fade-away from a post-up situation.
The practical application -- following hours of technique work -- was made during these high-level pick-up games.
Nobody anywhere near Jordan's level is there, but the practice court at U.S. Airways Center is a skill-upgrade proving ground for several current Suns who have chosen to spend the summer in Phoenix.
And they certainly are competing with enough intensity for an injury to occur, knock on wood.
Everyone agrees the injury to Paul George was horrible.
The Team USA enterprise should continue, however, with the best players this country has to offer. They were required back in 1992, when the basketball world had improved to the point of thrashing American college players.
The peripheral bonus to the resurrection of American basketball pride -- accomplished by the Dream Team -- was an even greater worldwide basketball explosion largely due to the global exposure of the NBA's greatest players.
This has expanded the NBA market and created revenue streams that flow down to the owners and the players.
Losing a star player is a terrible blow to a franchise, and -- based on the popularity of the player -- can reduce attendance in some arenas he won't visit that season.
Not having George and allowing Lance Stephenson to escape in free agency could be catastrophic to the Indiana Pacers. They'll probably fight hard to win as many games as possible. But if they can't, if they end up with a high pick in whatever draft-lottery system develops, the Pacers could land a young player with star potential a lot easier than they might by having draft selections in the 20s.
Losing David Robinsons for almost an entire season brought Tim Duncan to San Antonio. Yep, the Spurs have an enlightened front office, but even genius can use a lucky boost from time to time.
Drafting high through injury hardly qualifies as a recommended tactic. George, however, needed to compete in the off-season to reach his potential during the regular season and postseason.
Do you believe those one-on-one summer showdowns co-starring LeBron James and Kevin Durant are contested at half-speed? It is easier to avoid collisions with only two players on the floor, but Durant hardly shies away from aggressive, off-season competition. He wouldn't be the player he's become without it.
There are reasonable methods of keeping basketball assets out of harm's way.
But players improve through preparation.
And a big part of that is playing.
---
---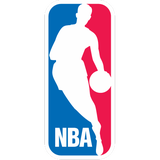 Get more from National Basketball Association
Follow your favorites to get information about games, news and more
---