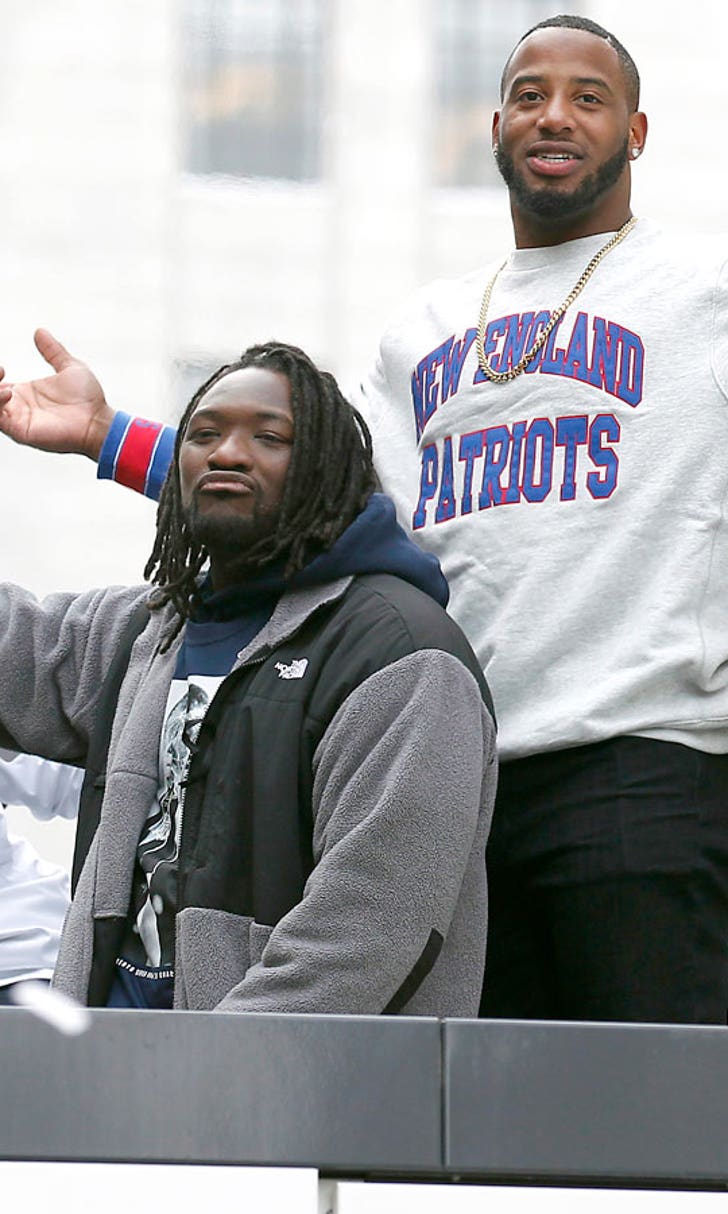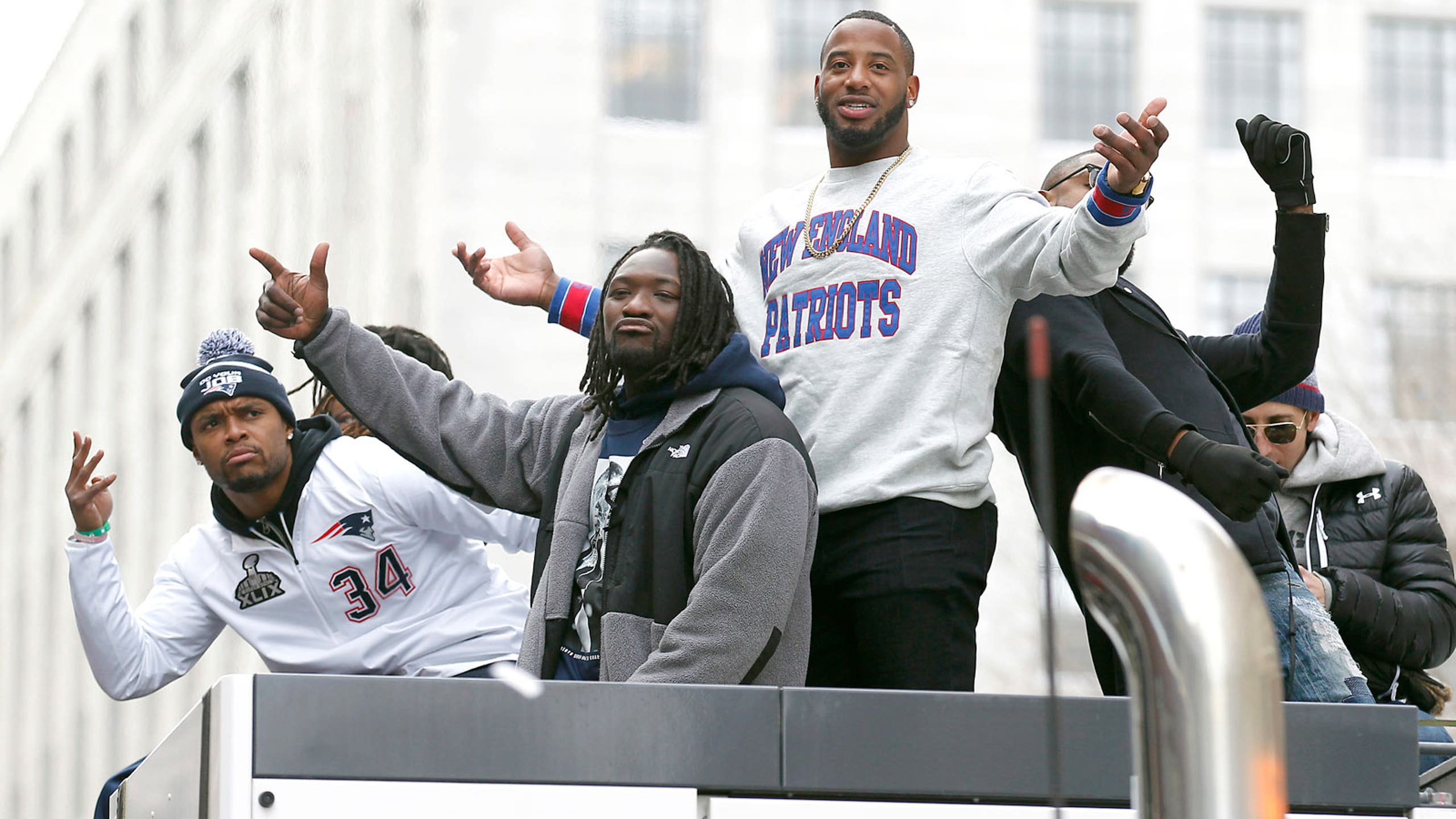 Patriots players mock Marshawn Lynch with crude 'Beast Mode' spoof at Super Bowl parade
BY Brett Smiley • February 4, 2015
As you know, Seattle Seahawks running back Marshawn Lynch is nicknamed "Beast Mode" because he's a freakish running back with a tendency to cause earthquakes. And as you also know, the New England Patriots narrowly escaped Super Bowl XLIX with a win thanks to a heroic interception by Malcolm Butler when the Seahawks came within one yard of scoring a likely touchdown.
But a win is a win, and New England running backs LeGarrette Blount and Brandon Bolden savored their victory during the Patriots' Super Bowl parade in Boston on Wednesday. They even suggested a crude new "mode" for fellow running back Lynch with these t-shirts.
Of course, Lynch ran for 102 yards on 24 carries and a TD at last Sunday's Super Bowl, as compared to Blount's 40 yards on 14 carries and Bolden's zero carries.
Not a big deal — just not a great look, especially considering that Lynch is the superior player at their position.
[H/T Jose Rivera, Vine via Barstool]
About this shirt.. Just so ppl know, I have 100% respect for @MoneyLynch and how he plays the game. There's a reason he's called #BeastMode

— LeGarrette Blount (@LG_Blount) February 5, 2015
I apologize for holding up that t shirt. I have tons of respect for @MoneyLynch and his game. This was a childish and classless act by me

— Brandon Bolden (@BB_HulkSmash) February 5, 2015
---
---