National Basketball Association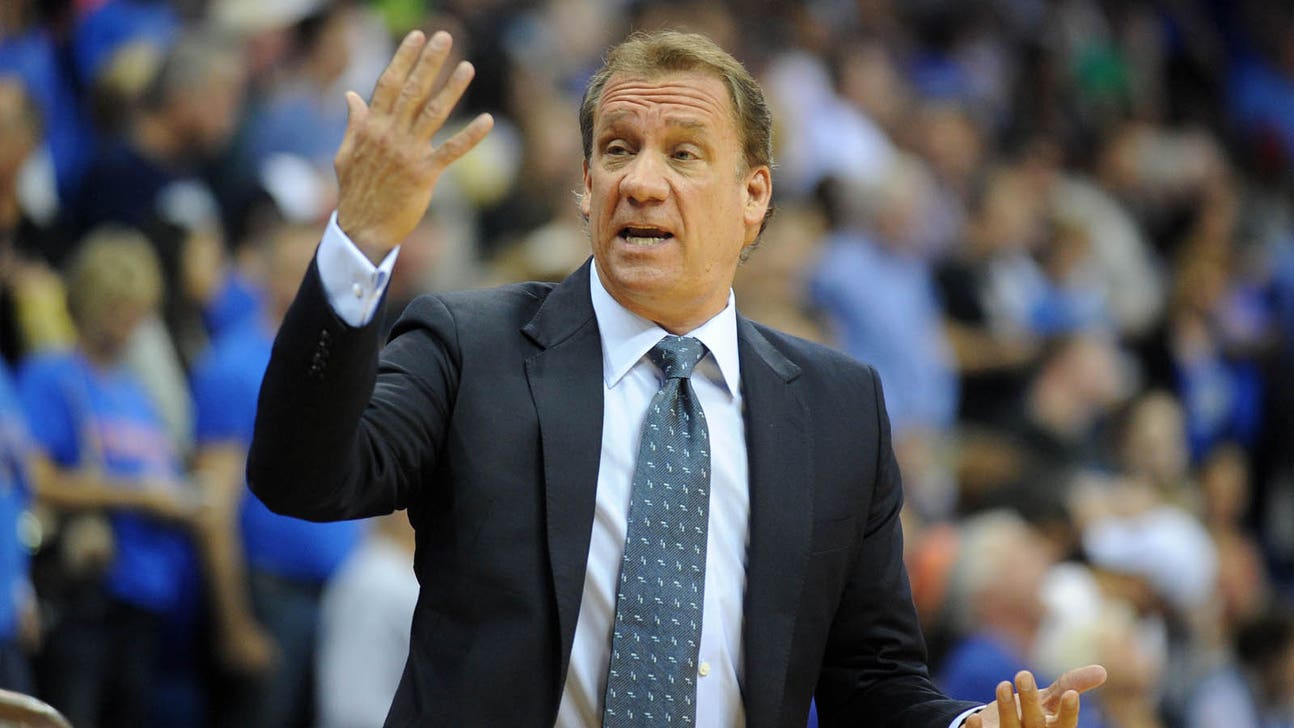 National Basketball Association
Opening-night roster appears set as Wolves move on from Barea
Published
Oct. 27, 2014 4:06 p.m. ET

MINNEAPOLIS -- He was an anomaly from Day 1.
The diminutive point guard with a shooting guard's mentality. The fiery backup who was sometimes a spark, others an extinguisher. What sometimes seemed like a stroke of genius on other occasions resembled an awkward fit.
And ultimately, the Timberwolves' long-term direction under coach and president of basketball operations Flip Saunders wasn't going to include Jose Juan Barea.
Minnesota negotiated a buyout of the final, $4.5 million year on Barea's contract and waived him Monday, just hours before the NBA's 4 p.m. 15-man roster deadline. Discussions among president of Saunders, Barea and his agent, Dan Fegan (also Ricky Rubio's agent) led the Wolves to decide Barea isn't congruent with the franchise's vision moving forward.
Barea wanted more minutes than he'd get playing behind both Rubio and Mo Williams, who signed with the Wolves this summer as an unrestricted free agent. And Minnesota's front office believes in the potential of small forward Glenn Robinson III, a second-round draft pick this season thought to be contending with Barea for the final spot on the 15-man roster.
"Just talking to him and talking to his representatives and where we were as an organization and where J.J. was, we just thought it was best that we go in a different direction," Saunders said Monday after practice.
Speculation regarding Barea's departure has run rampant since last season when his name came up near the in-season trade deadline. But he came back to training camp insisting he thought he could help the Wolves during the final year of his contract.
"No question, I'm up for everything," said Barea, whose salary will still count against Minnesota's cap figure. "Whatever it takes to help this team out, whatever it takes for me to be out there helping this team out. I play with point guards or two-guard before; it's worked out for me before."
But as camp wore on, the notion he's behind Williams in the pecking order went from preconceived to solidified.
If he clears waivers, Barea is expected to re-sign with Dallas, where he spent the first five years of his career. The Mavericks, though, would need to clear a spot on their roster for him.
After working his way into the central NBA consciousness with huge performances in Games 5 and 6 of Dallas' NBA Finals triumph against Miami, Barea signed a four-year, $18 million deal with the Wolves in 2011. The 3-point specialist and Puerto Rico national team star would serve as the primary backup to Ricky Rubio, who'd come over from Spain ahead of the lockout-shortened 2011-12 campaign.
At first, it seemed to work. Barea averaged 11.3 points per game and shot 35.9 percent from 3-point range during his first two seasons in the Twin Cities. But last year saw him shoot worse than he had since his rookie season, and usually in clutch situations -- often running the point in place of Rubio late, Barea went 1-for-11 during the final two minutes of games when the score was within four points.
He also found himself at the center of controversy on occasion. Usually outspoken and candid, Barea drew the ire of Kevin Love for sulking on the bench alongside Dante Cunningham during timeouts last year.
Saunders tried to trade Barea to Memphis -- along with Chase Budinger -- near the January trade deadline and reportedly wanted to shed his contract in this summer's Love trade, but was unable to accomplish either. Doubt about Barea's future with the Wolves crystallized further when Saunders signed Williams in July.
Now, it's Williams who will come off the bench in Rubio's stead.
"I think it was a situation with Mo Williams coming in, (Barea) didn't feel he was going to get maybe as much of an opportunity," Saunders said, "and we also felt that Glenn Robinson has a chance to be a very good player in this league. "
With Minnesota's roster now set at 15, Robinson and Robbie Hummel (also a second-round draft pick, in 2012) can breathe easy. Although both are owed guaranteed money for this season, but neither considered himself a lock to make the team until a decision was made Monday.
They're both in line for some healthy scratches from the lineup. But Hummel is valuable as a third power forward, and Saunders refers to Robinson as a "first-round talent" that fits the mold of Minnesota's young, run-and-gun identity it's created by trading for Andrew Wiggins and drafting Zach LaVine and Shabazz Muhammad.
LaVine, the 13th overall selection in this year's draft, will man Minnesota's third point guard spot when and if it's necessary, Saunders said.
"What happens is when you make a decision as an organization, you go in a direction," Saunders said. "You've made that commitment; you've either got to be committed to it or not. If you start making a lot of decisions based on the fact of wavering along those lines, then you kind of end up being in muddy waters."
Robinson, the son of Glenn "Big Dog" Robinson, averaged just 9.6 minutes in five preseason appearances but shot 55.6 percent from the floor and looked good in training camp and practice, Saunders said.
"He's probably one of the hardest workers we have, comes in at 8 o'clock by himself every night to shoot with (shooting coach) Mike Penberthy," Saunders said Sunday, "so he's a really, really  high work ethic, which, from a coaching perspective, you appreciate."
Said Robinson, this year's 40th overall draft pick, out of Michigan: "I talked to my family and my agents and my job was just to come in and do what I could, control what I can control, impress people and play hard. I think that's what I did."
Hummel is accustomed to clawing his way onto the Wolves' payroll. After spending his first professional season overseas, Hummel made Minnesota's roster out of training camp last year, saw his contract become fully guaranteed just before the January deadline, and re-signed for a little more than the league minimum this summer.
"We know what we have in Robbie," Saunders said. "You look up 'professional' in the dictionary, his picture would be there, because he can not play for six days then come up the seventh day and he's going to understand everything that you're trying to do and play up to his ability."
Up until Monday, though, Hummel knew he could still be on the chopping block.
"Your job's always kind of on the line here," Hummel said. "Even if you're a higher-paid guy, there's always people coming into the league that are new. Nothing is guaranteed here."
Saunders said the team's opening-night roster is set, as he's not looking to make any further moves at the moment. That should quell the rumblings that Budinger is also on the trading block -- for now.
Two days remain until the Wolves open the 2014-15 season. Here is their roster for that game:
Guards: Ricky Rubio, Mo Williams, Zach LaVine, Kevin Martin, Corey Brewer
Forwards: Andrew Wiggins, Thaddeus Young, Anthony Bennett, Chase Budinger, Robbie Hummel, Glenn Robinson III, Shabazz Muhammad
Centers: Nikola Pekovic, Gorgui Dieng, Ronny Turiaf
Follow Phil Ervin on Twitter
---
---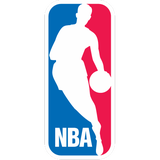 Get more from National Basketball Association
Follow your favorites to get information about games, news and more
---