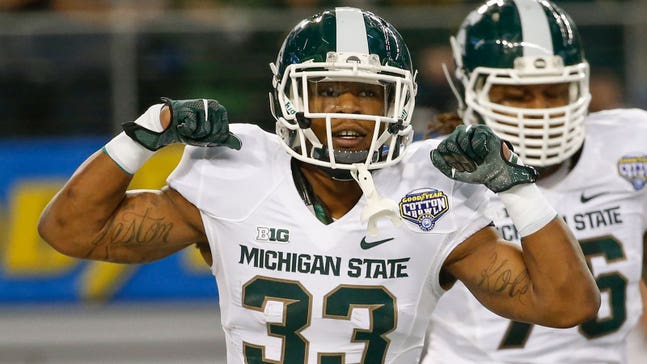 MSU's Langford first from state to go on final day of NFL Draft
Published
May. 2, 2015 8:32 p.m. ET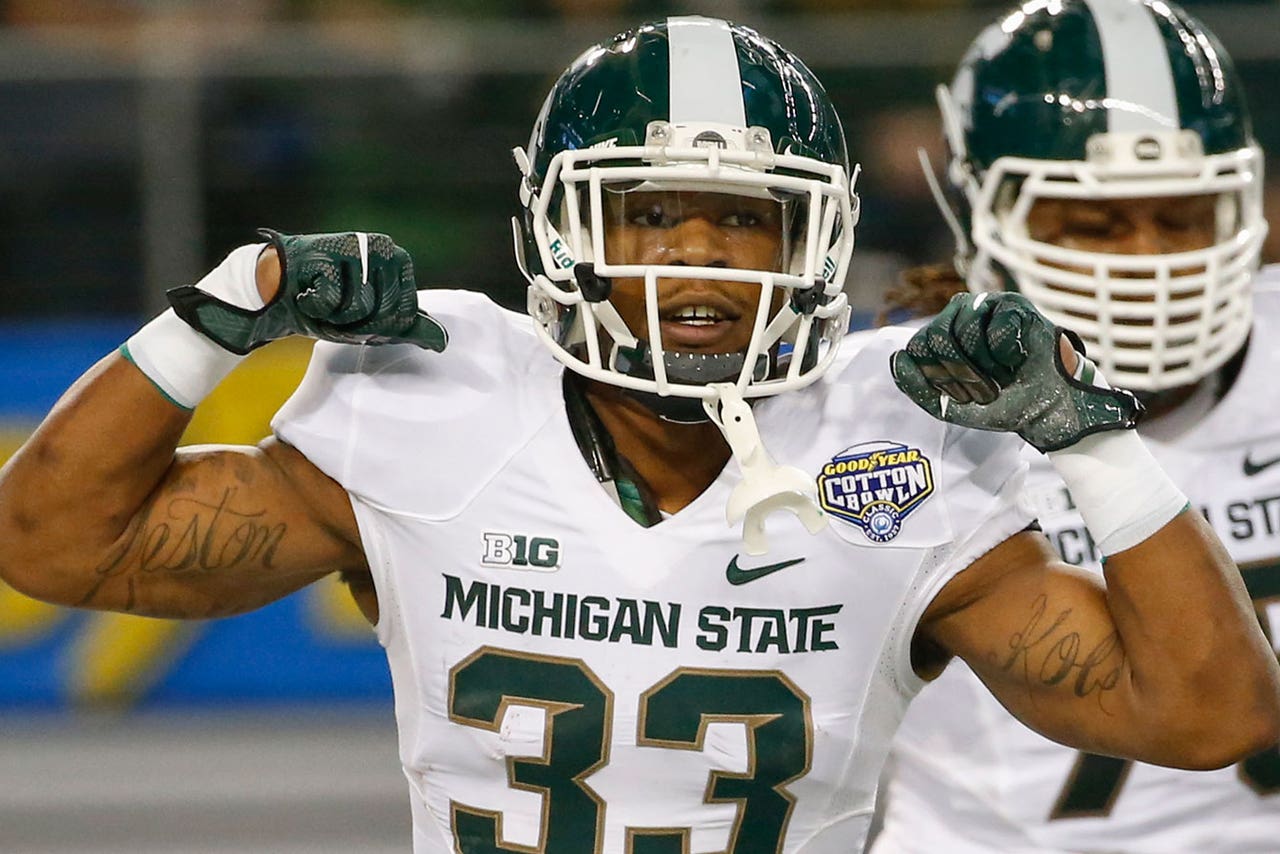 After a quiet start to the weekend, players from Michigan State and Michigan -- even Central Michigan -- played a much bigger role on the final day of the NFL draft.
Michigan State's Jeremy Langford was the first local player picked on Saturday, going to Chicago with the seventh choice of the fourth round. Langford projects as a third-down back with the Bears because of his 4.4 speed, pass-catching ability and willingness to take on blockers.
He will also be expected to play on special teams, because he doesn't have the size and power needed to play every down as a running back.
"I can't even explain my feelings right now, but it's definitely a dream come true," Langford said. "When I took the call from the GM (General Manager Ryan Pace), I think my heart stopped for a moment. He said the organization really likes my toughness, productivity and work ethic. I'm happy to be a Chicago Bear."
Jake Ryan became the third Wolverines player selected when Green Bay took him late in the fourth round with the 129th pick. Ryan is expected to play inside linebacker with the Packers, and grades high for his work ethic and his football intelligence. His biggest problem is that he struggles to shed blocks after first contact, but he will be playing alongside Clay Matthews, who can certainly help with that.
Michigan State's versatile Tony Lippett made it MSU 3, U-M 3 when Miami picked him at No. 156, midway through the fifth round. Lippett played at wide receiver and cornerback during his career in East Lansing, and while most NFL teams projected him on offense, the Dolphins announced him as a cornerback. Being able to help on both sides of the ball and play special teams will greatly increase his chances of making an impact with Miami.
The Spartans then took the lead when Houston selected another of their wide receivers, Keith Mumphery. Mumphery was considered a longshot to be drafted at all, and the Texans had already picked highly regarded Jaelen Strong from Arizona State in the third round. So Mumphery will have to prove his worth on special teams to have a chance of making the team.
Central Michigan got on the board in the sixth round, as Pittsburgh took defensive tackle Leterrius Walton with the 199th pick. Walton is a former basketball player who will be a project at this level. His size and athletic ability aren't the question, but he will need to improve his technique to be a NFL defensive lineman.
Michigan quarterback Devin Gardner was not picked, but is expected to sign with a team as an undrafted free agent. Gardner expects to be a wide receiver in the NFL, a position that he played for part of his junior year at Michigan.
---
---