Mojo Nixon gets head shaved, and it's all Jeff Gordon's fault
BY foxsports • October 9, 2015
Above all else, Mojo Nixon is a man of his word.
Nixon, a native of Danville, Virginia, grew up a huge racing fan, watching heroes of the day like Richard Petty, David Pearson and fellow Danville resident Wendell Scott race throughout the South.
In the 1980s, Nixon became a huge cult figure as an alt-country rocker with hit songs like "Elvis Is Everywhere," "I Hate Banks" and the seminal "Stuffin' Martha's Muffin."
These days, Nixon lives in San Diego and is a host of his own weekday show on the popular "Outlaw Country" Channel 60 on SIRIUS/XM, as well as a NASCAR show called "Manifold Destiny," which airs Monday nights on SIRIUS/XM NASCAR Channel 90.
Well, it seems that about 10 weeks ago, Mojo bet his "Manifold Destiny" audience that Jeff Gordon wouldn't make the Chase for the NASCAR Sprint Cup. So confident was Mojo that he told listeners he'd shave his head if Gordon made it in.
We all know what happened next.
So Mojo traveled all the way from San Diego to Charlotte Motor Speedway, where on Friday he got his head shaved by several media types, including FOXSports.com's Tom Jensen, a longtime friend.
It wasn't pretty, but in the end, a man's got to do what a man's got to do. So Mojo has officially paid his debt to society --€" or at least to Jeff Gordon fans.
"It was a lot more hair than I thought it would be," said Mojo.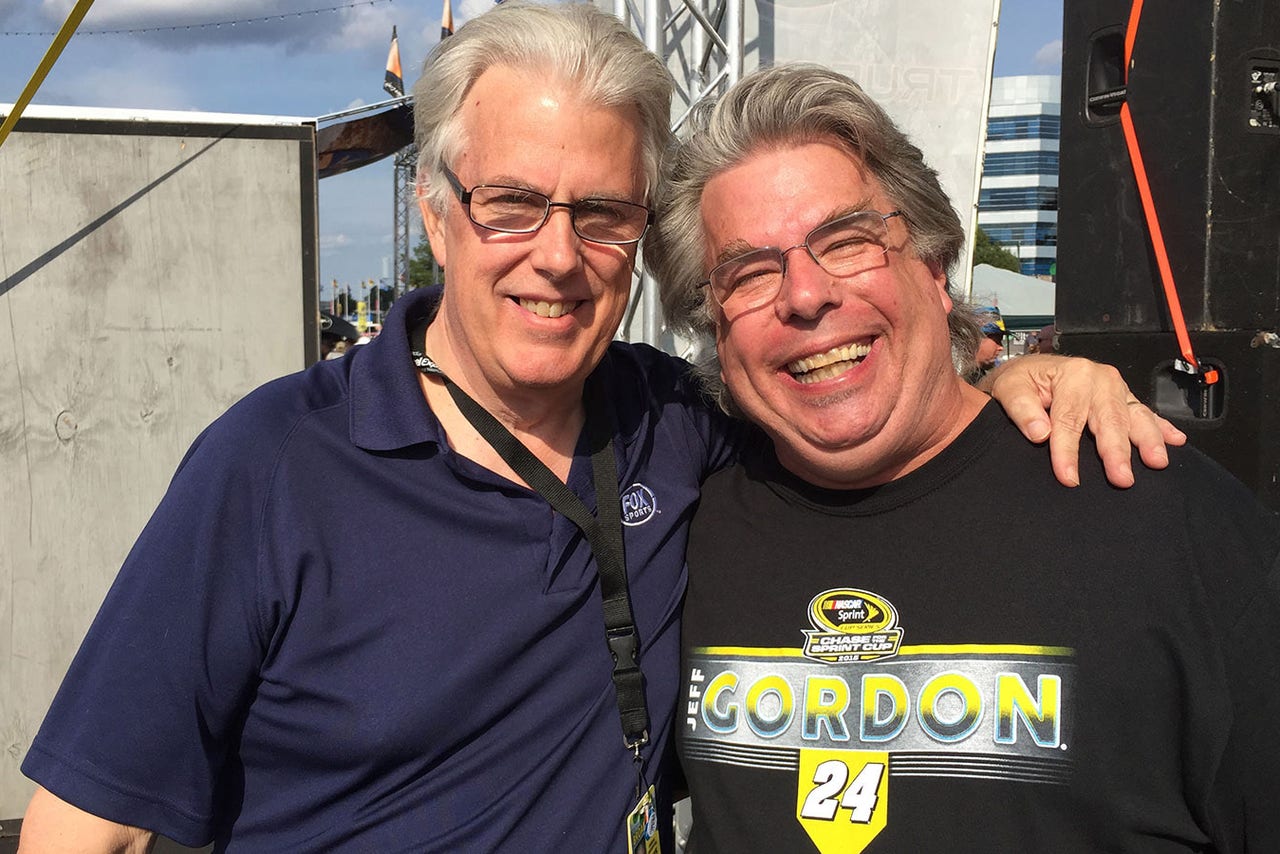 Tom Jensen (left) and Mojo Nixon.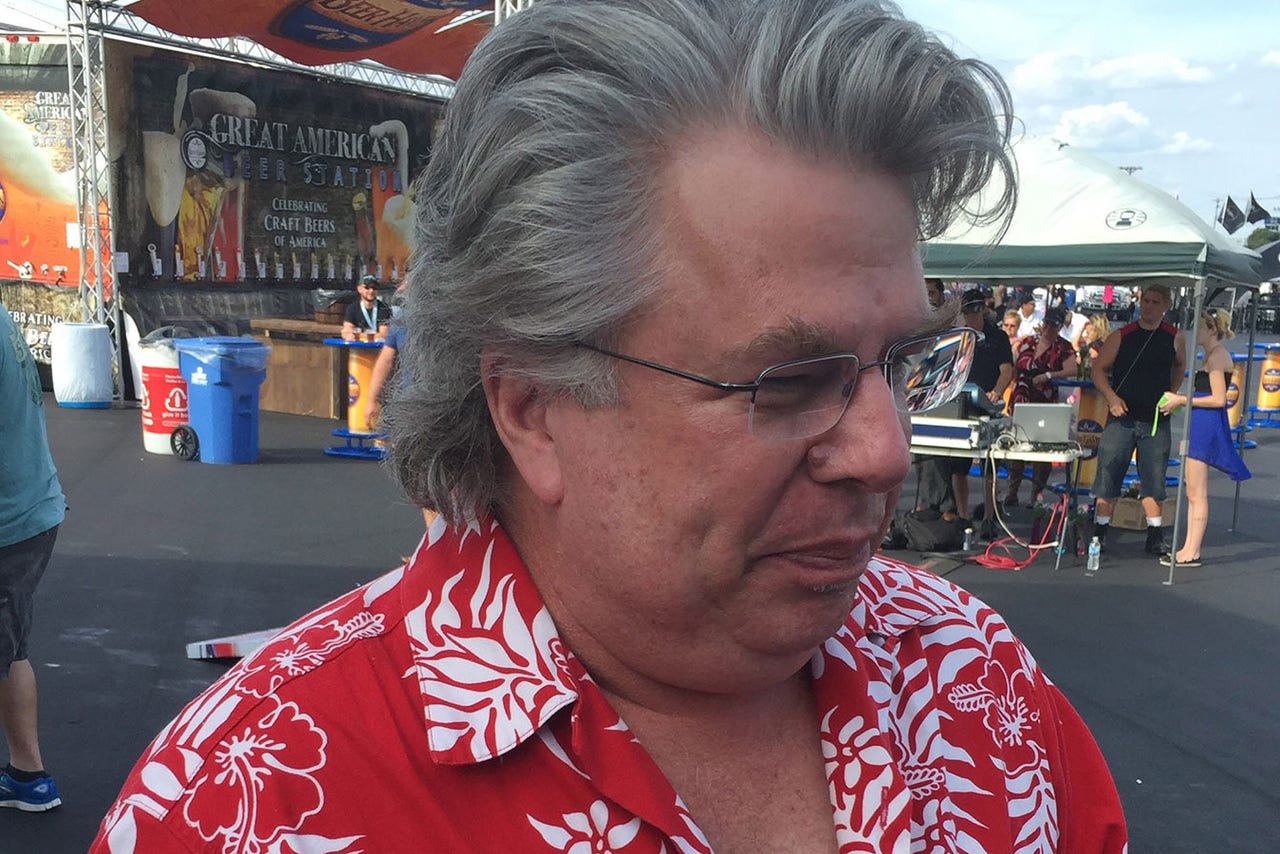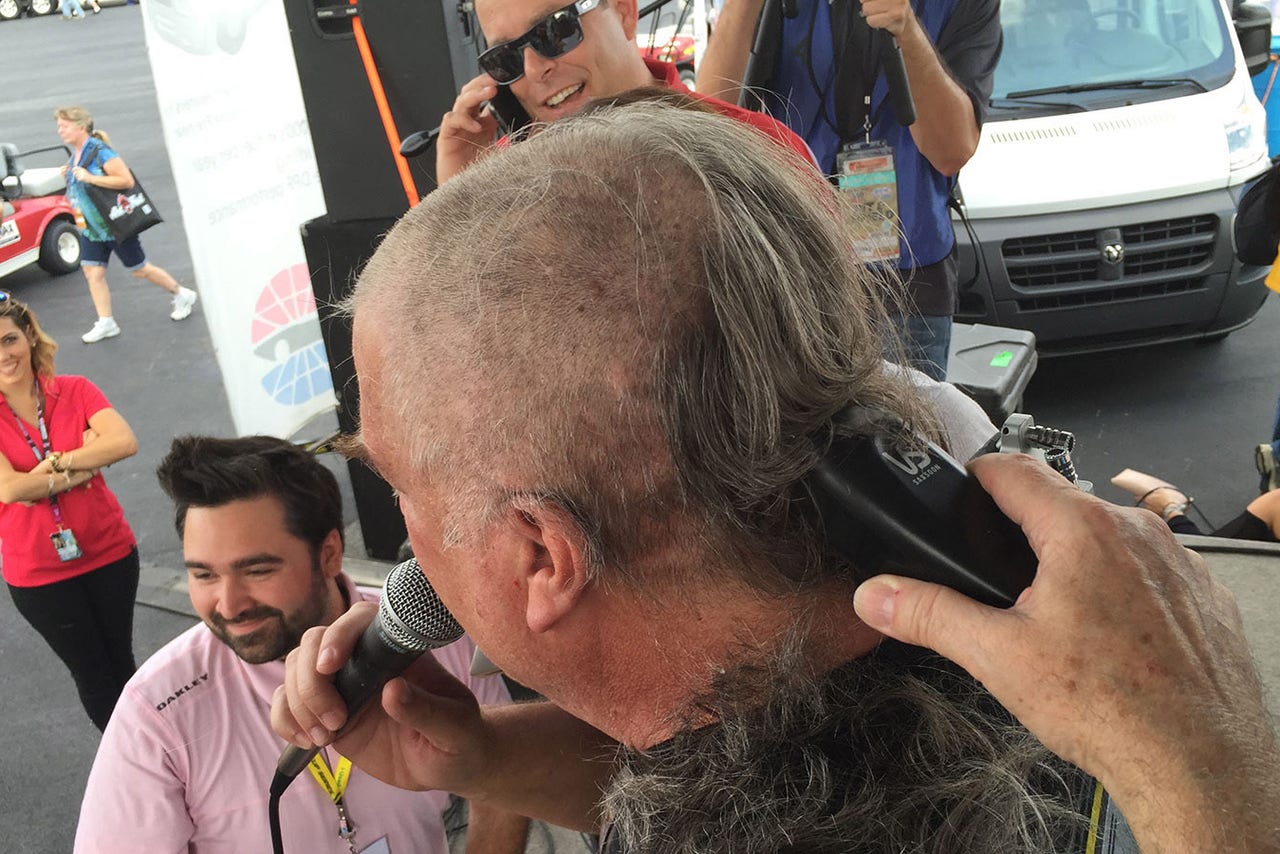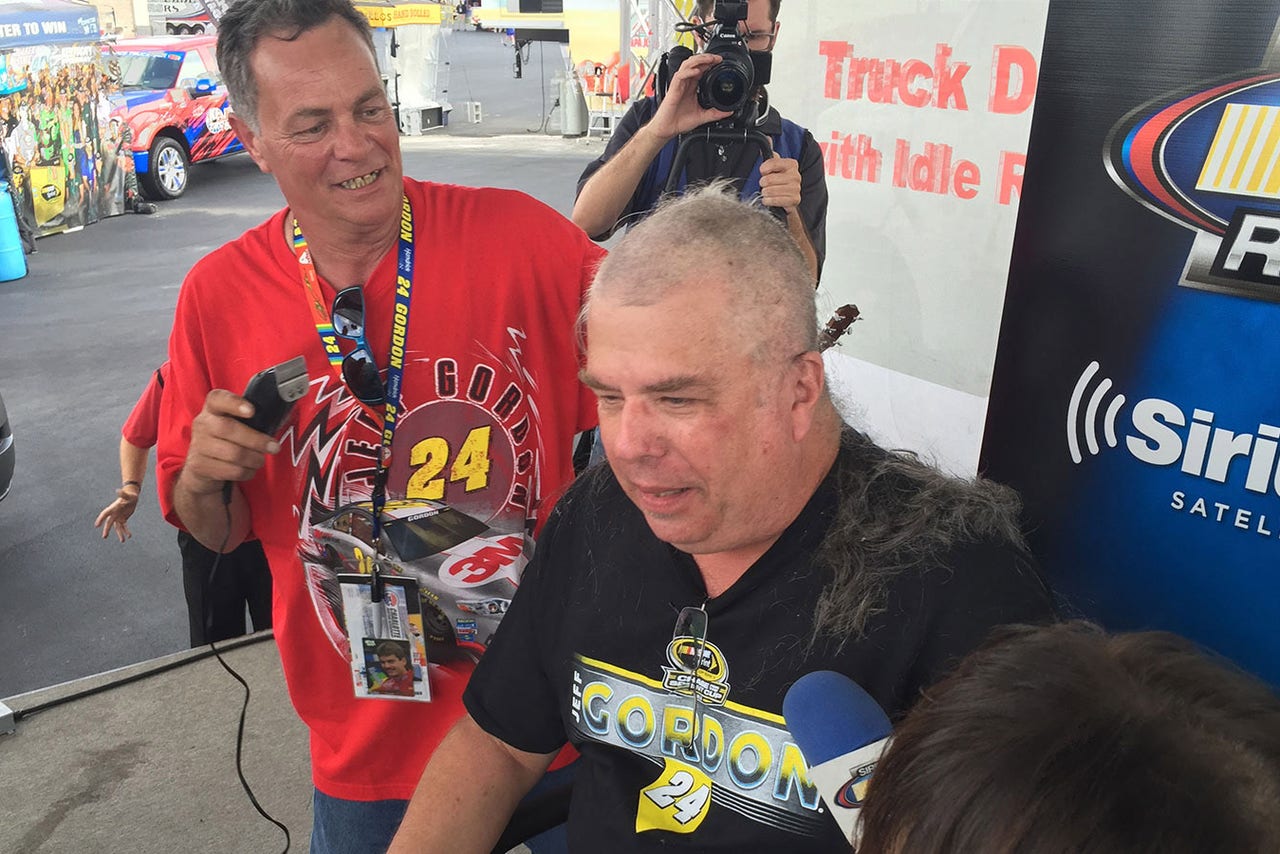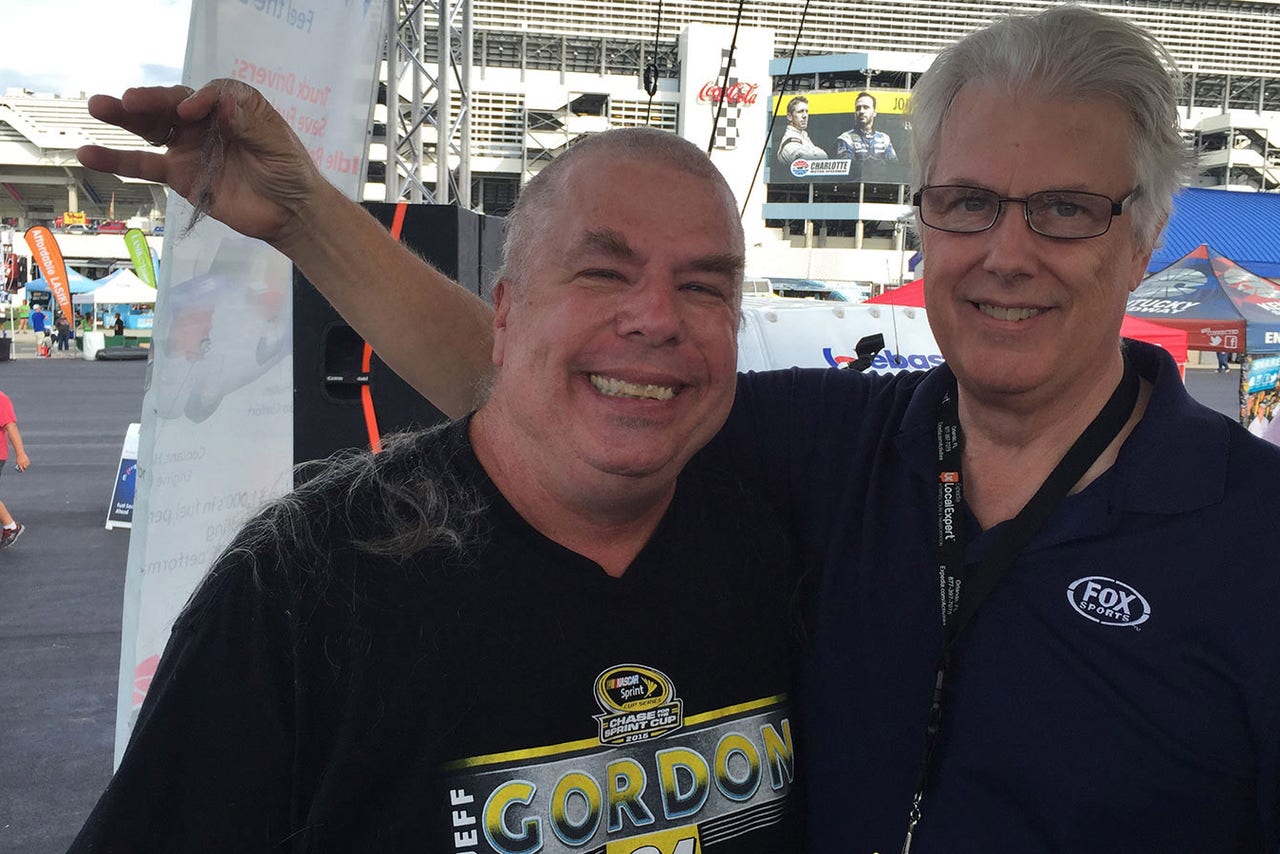 ---
---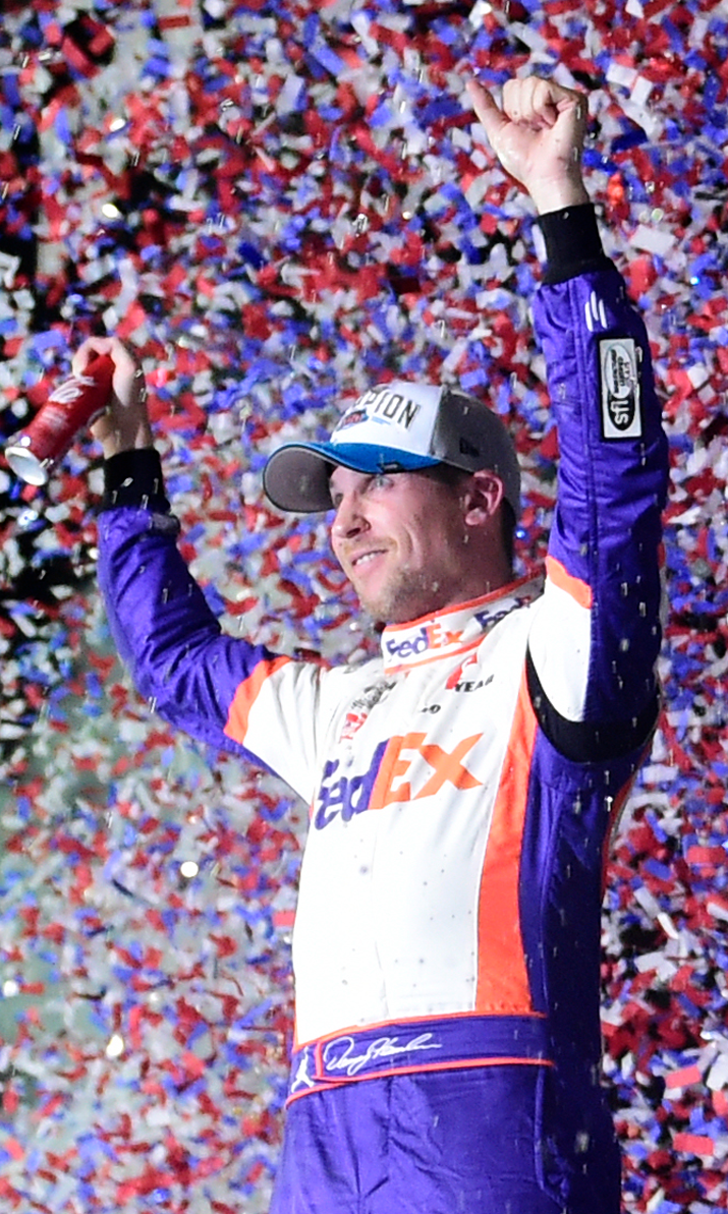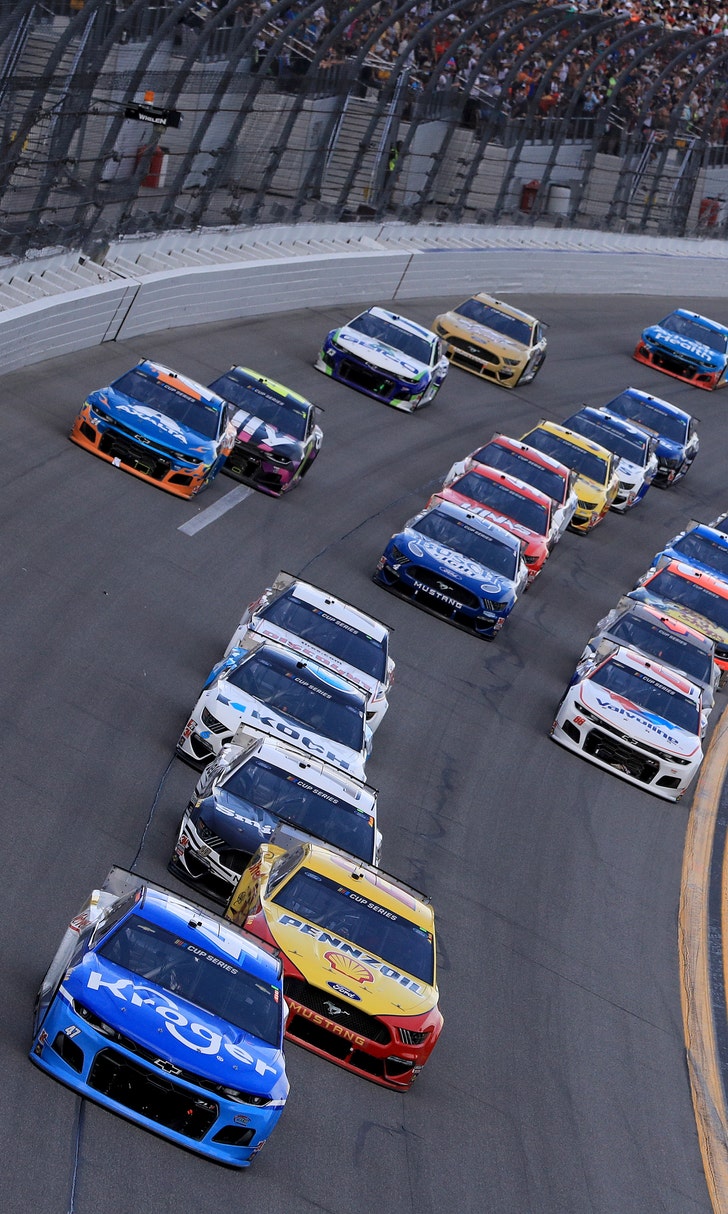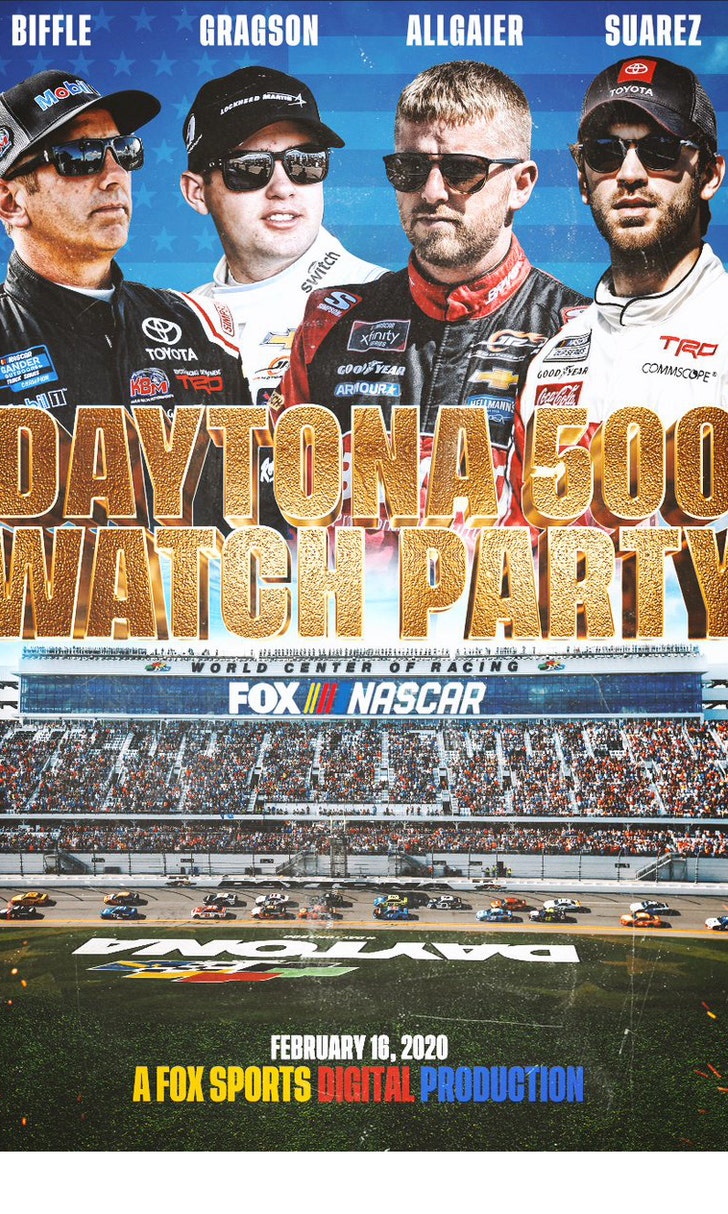 The Daytona 500 Watch Party!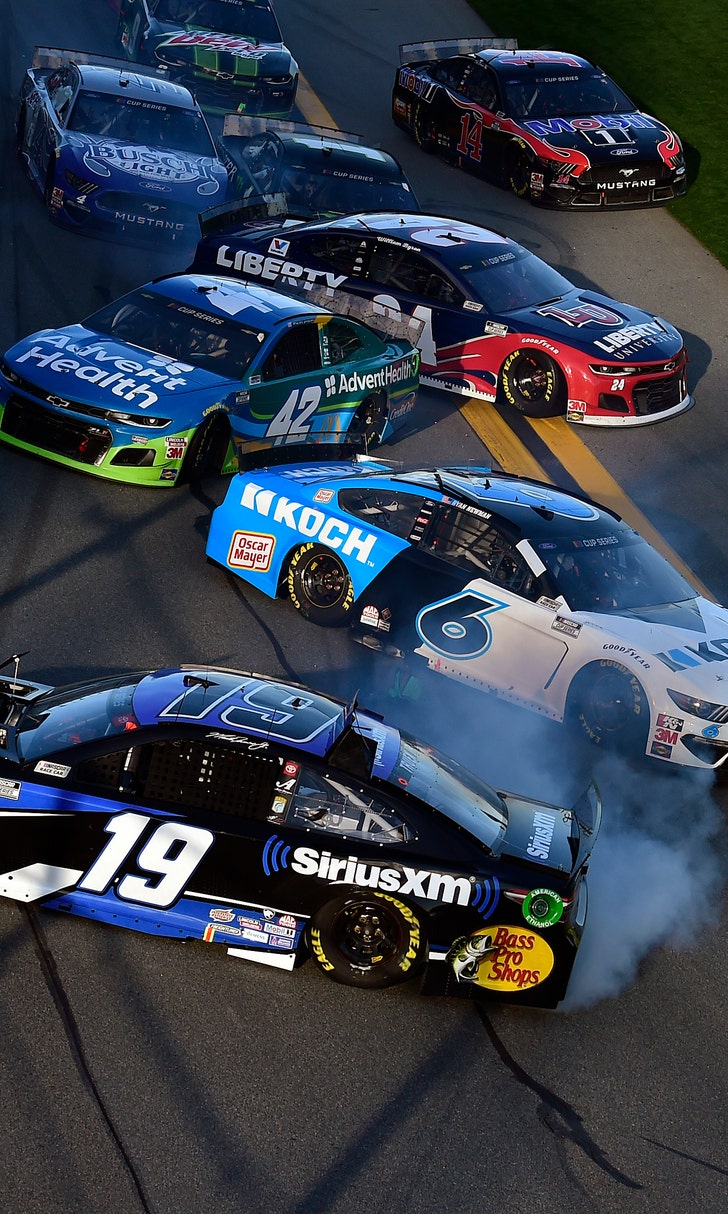 The Numbers Game At Daytona