Arizona Diamondbacks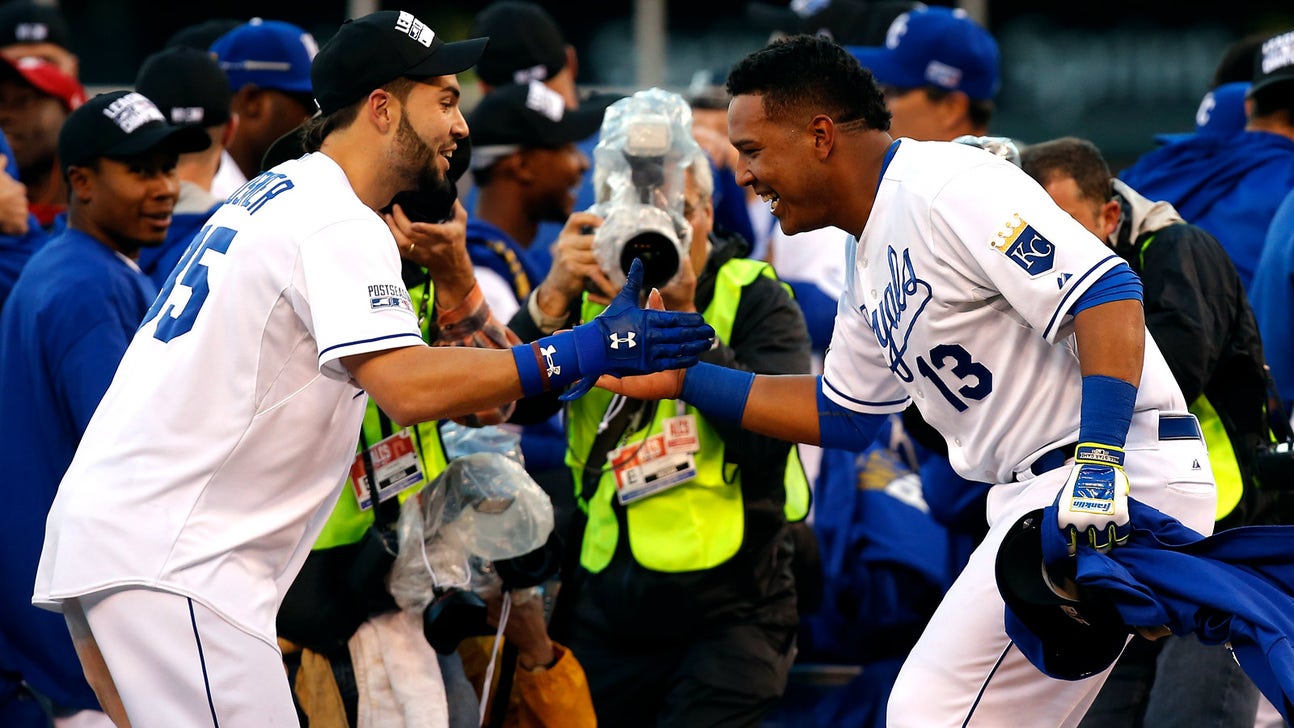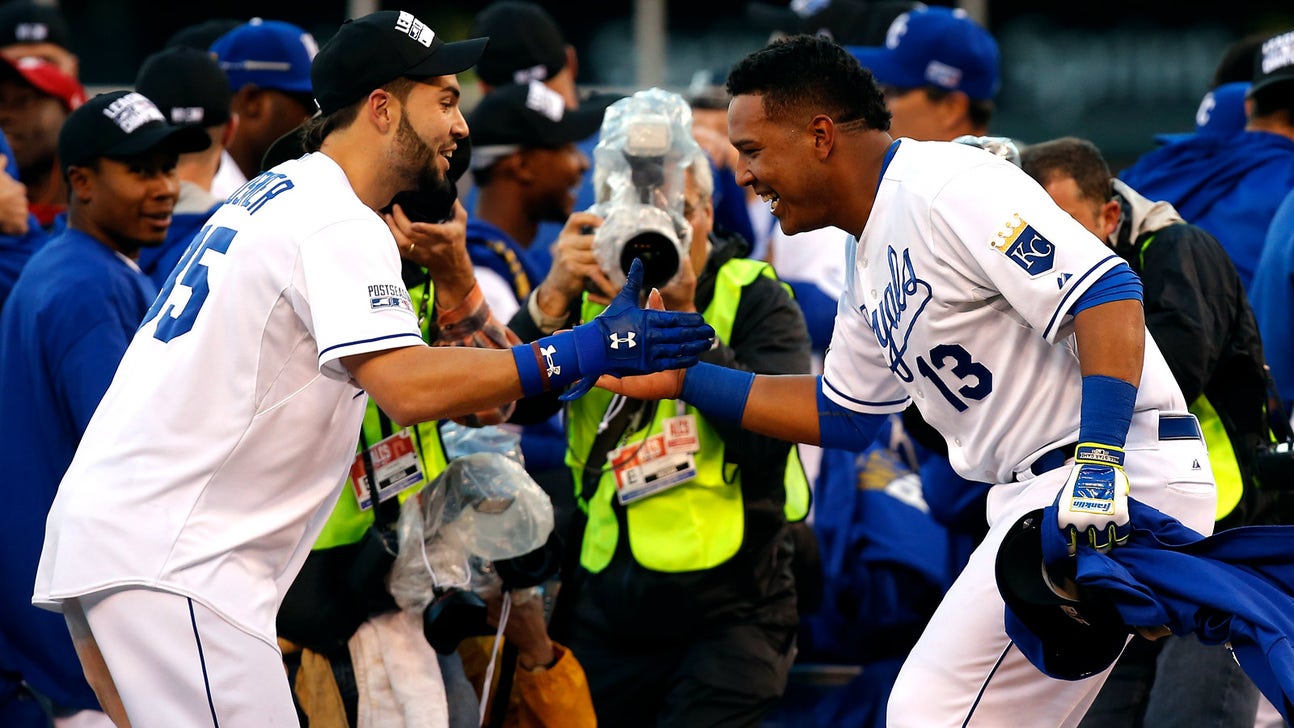 Arizona Diamondbacks
MLB's new reality: 162-game season really teaches us nothing
Updated
Mar. 4, 2020 12:08 p.m. ET

Last year, the 89-win Royals eked out a win in the AL Wild Card Game over the 88-win A'€™s, thanks largely to an injury to Oakland'€™s starting catcher and to home-field advantage. They then went on to sweep the 98-win Angels and 96-win Orioles, en route to a seven-game World Series in which they finally fell, to the buzzsaw that was the (88-win) Giants. That Oakland team the Royals beat in that first game outscored Kansas City by 78 runs and allowed 52 fewer runs during the regular season, but the playoffs didn'€™t care about that.
You know all of this, of course. It'€™s the narrative that has surrounded MLB throughout this season: Everyone is a contender. In the chaos of a two-wild-card system, you don'€™t have to chase greatness. Just get your foot in the door, and anything can happen.
That'€™s true, and it'€™s been a source of frustration for fans and analysts who much preferred a version of baseball in which the small margins that only showed up over long seasons were given their due, treated as real distinctions between any two given teams. It no longer feels like the 162-game season we've come to know as the separator of wheat and chaff is being allowed to do that work.
At this point in the evolution of our understanding of baseball, though, maybe this is the only way. Look back at those 98-win Angels, the team the Royals knocked so unceremoniously off the mountain last October. They got:
* 136 innings at a 3.04-ERA clip from Matt Shoemaker, a 27-year-old rookie. Shoemaker has a 4.76 ERA this year, and was just sent to Triple A.
* A .373 OBP and .298 True Average (TAv) from Chris Iannetta, a 31-year-old catcher who hadn'€™t produced anything on that level since 2008. This year, Iannetta has a .225 TAv.
* 47 wins in 62 games against teams that won 75 or fewer games, meaning the Angels went 51-49 against all others. They were 10-9 against the A'€™s, 3-3 against the Royals, 2-4 against the Orioles, and 4-3 against the Tigers.
And it wasn'€™t just the Angels. Last year'€™s Orioles got by far the biggest bump in pitcher performance when there were runners in scoring position of any team in the league. (This year'€™s Cardinals are doing a more extreme version of the same thing.) The 2014 Cardinals outplayed their run differential by seven games.
I mention all of this because, as of Monday, these were the best offenses in baseball since the All-Star break:
Team offense by OPS+ (second half of 2015)
| | | |
| --- | --- | --- |
| Team | AVG/OBP/SLG | OPS+ |
| Rangers | .284/.343/.441 | 116 |
| Mariners | .266/.326/.462 | 115 |
| White Sox | .271/.330/.455 | 115 |
| Pirates | .271/.333/.443 | 113 |
| Red Sox | .284/.337/.439 | 113 |
That'€™s notable for a few (interrelated) reasons:
1. The Mariners and Red Sox were the favorites to win their respective divisions entering this season, largely on the strength of high expectations for their offenses.
2. These five teams ranked 12th (Boston), 14th (Texas), 20th (Pittsburgh), 26th (Seattle), and 30th (Chicago) in OPS+ in the first half.
3. Not one of these teams has made a substantial in-season addition. All of the improvement from their dreadful first halves to their killer second halves has been in the form of the players on hand playing better. The Red Sox, Mariners and White Sox have even traded starting players since the All-Star break.
It€'s probably too late for Seattle, Chicago or Boston to climb back into the AL wild-card race. Still, here are three teams that are currently doing something closely akin to what many thought they might do before the season began -- €"right on the heels of three-plus months of doing the polar opposite. (The opposite end of the list is a bit less notable, but you can find the Nationals (who were 11th in OPS+ in the first half, despite missing even more of their projected starting lineup than they'€™re missing now for most of that time) third from the bottom. Maybe things have always been this way, and we just measure and track and feel it all more in 2015, but variance in team performance appears to be on the rise.
More than ever, it feels as though the long season is a lie, the same way a survey sample of a huge number of people can still be unreliable. Big numbers give data the veneer of legitimacy and trustworthiness, but sometimes the confidence they inspire can be misgiven. It seems like 162 games just doesn'€™t really tell us how good a baseball team is (though it still tells us more than a best-of-seven series).
Teams play widely varying and often strangely-built schedules. On Tuesday, the Cubs will play their 11th consecutive game in the city of Chicago, and they still have a week left to go. From Sept. 4 through Oct. 1, the Indians will play 27 straight games within their division: seven each against the Tigers, Royals, and Twins, and six against the White Sox. The Diamondbacks, on the other hand, are in the middle of a 40-game stretch wherein they don'€™t play a fellow NL West team.
Competition is inconsistent, so teams can go on seemingly shocking hot-and-cold streaks that actually, mostly, reflect shifts in the quality of their opponents. Teams can also confound their expectations or their baseline talent for long stretches, and those stretches sometimes coincide with the beginning or end of the season in a way that truncates the information stream we'€™re trying to gather about them. In other words, 162 games is an arbitrary endpoint, and it no longer seems like it'€™s a sample we can use to definitively declare winners and losers.
That'€™s sad, in one way: Baseball loses its sense of exceptionalism if we admit that it can no more clearly call its regular-season winners champions than football or basketball can. It'€™s good news, too, though, because of what it implies: Baseball is too good everywhere to be obviously better in any particular somewhere. A cynic might say that teams are actually worse than ever, but that seems impossible to imagine. Baseball teams have optimized their use of information, their deployment of players and their approaches to scouting and acquiring amateur talent. Cuba is growing into as rich a source of new talent as the Dominican Republic.
We'€™re going to need to change the way we talk about and watch the game over the coming years. We might even need to change the game itself, giving up on the ideal of a 162-game test of genuine merit and going to a shorter, more spread-out season that will allow talent to shine through while focusing the season more and more on the playoffs. If and when that happens, many of us will long for this version of the game, what George Will described as "€œlong gatherings of summer heat, punctuated by a single clap of October thunder -- €"the World Series."€ That'€™s a special kind of sport, something neither the NBA nor the NFL could ever reproduce, a day-to-day companionship that doesn'€™t thrive only when it ends in a championship.
It'€™s also a dead model. We'€™ve killed that version of baseball, by learning so much about this delightfully complex (yet deceptively simple) game that treating any particular string of 162 games like some end-all, be-all is impossible to square with logic. We'€™ve killed it by shortening our attention spans and embracing our most reactive, reflexive selves, forgetting to turn off our senses of urgency and cataclysm and salacity when we turn the channel from the news to ESPN. We'€™ve killed it by consuming baseball as if it were football, a phenomenon neither MLB itself nor its broadcast partners could miss, all but forcing them to adapt themselves to a football-style, event-centered version of the game. Tons of Red Sox-Yankees games. All the playoff inventory that can fit into the first half of NFL season.
Baseball isn'€™t dying; this is not that column. Baseball is thriving; it just isn'€™t going to be the baseball your dad took you to see, or the baseball you read about in the work of David Halberstam and Roger Angell. In the face of a culture that started to run away from it, baseball changed, and its changes have worked. The game is healthy, and the product on the field is tremendous. You just have to remember that everything in baseball, from now on, is going to be like the AL Wild Card race. There won'€™t be perennial weak sisters, and there definitely won'€™t be -- €"there haven't been for a few years, already -- €"dynasties. Just when you think a team has totally flopped, it'€™ll win 42 of 50, the way the 2013 Dodgers did. Just when you think a team has the system beaten, it'€™ll fall hilariously short of its lofty expectations, the way the 2013 (and, it would appear, 2015) Nationals did. Seasons don'€™t tell us who the best teams are anymore; neither do postseasons. If you really want to know who the best team of any baseball season after 2011 was, keep that question in mind, and remember to ask God, if the two of you ever meet. There€'s no other way you'€™ll ever find out. 
---
---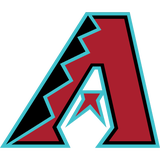 Get more from Arizona Diamondbacks
Follow your favorites to get information about games, news and more
---