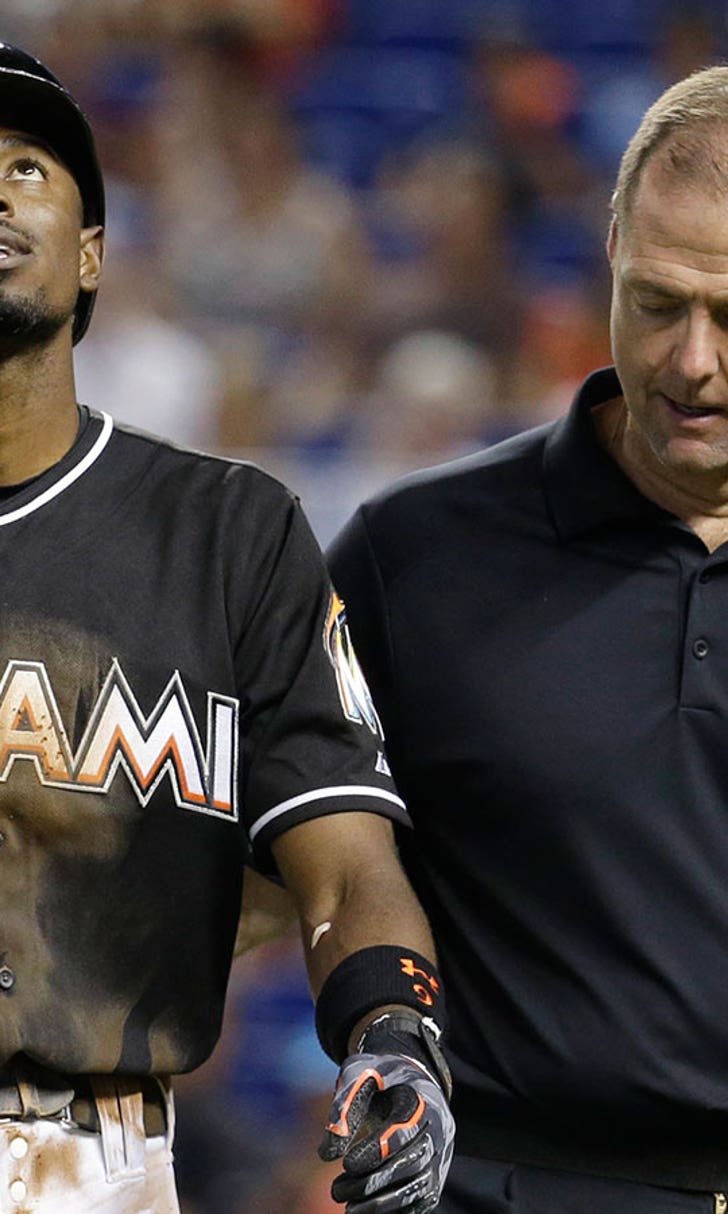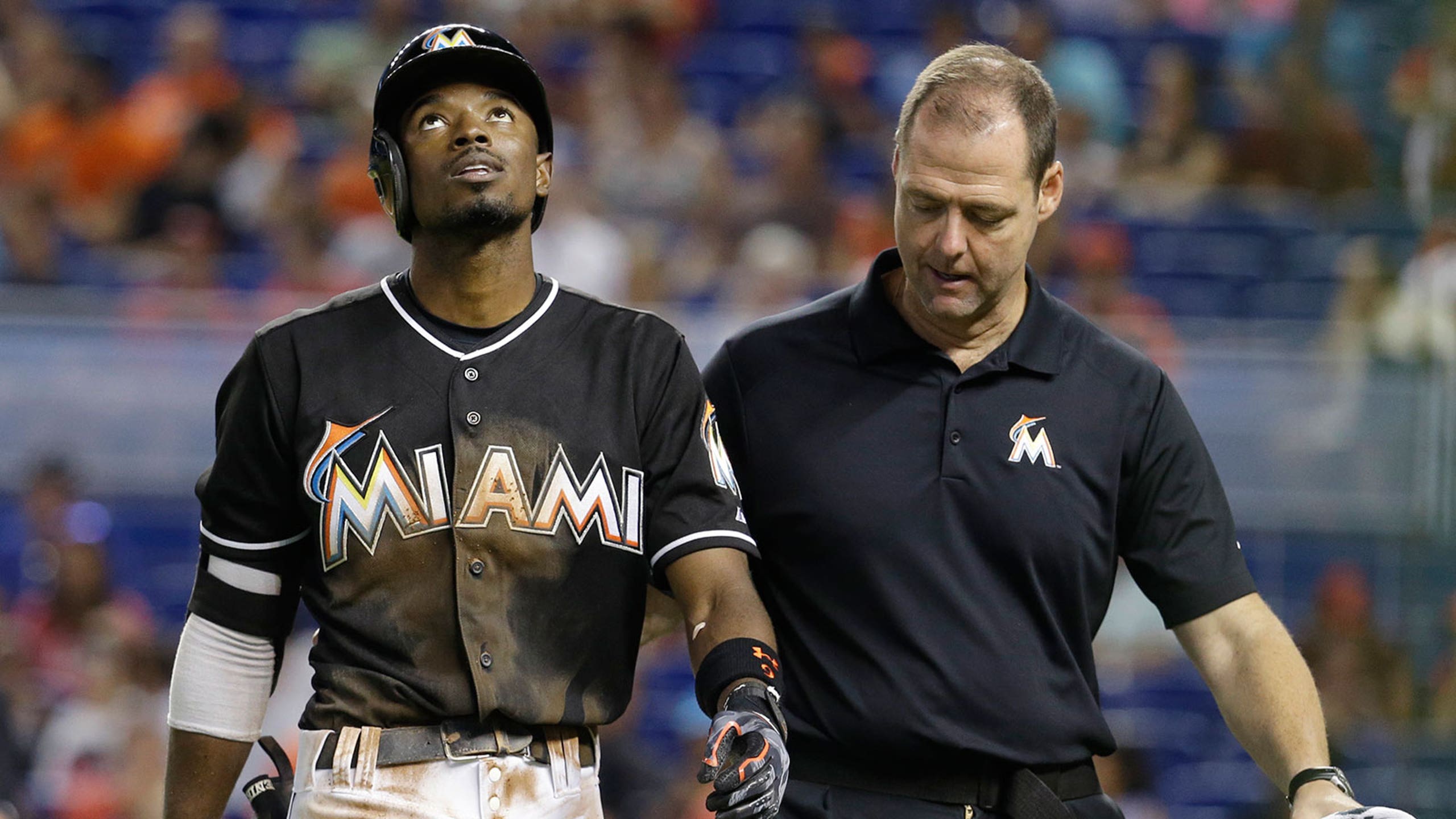 MLB Quick Hits: Marlins' Gordon is almost ready
BY John Halpin • July 27, 2015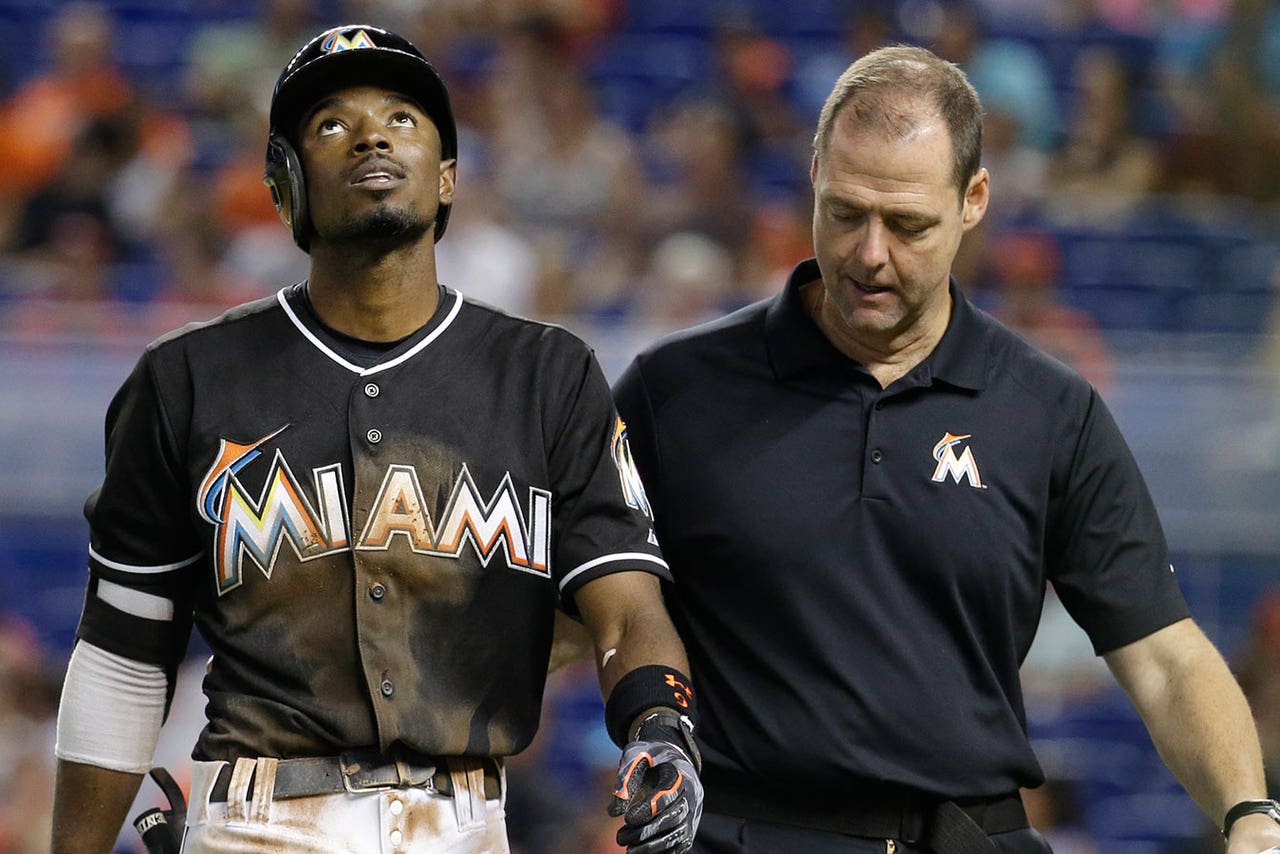 My pal D.J. Foster offered his analysis of the Johnny Cueto trade on Sunday. AL-only owners should empty their FAAB budgets to get Cueto if they still can, but that's pretty obvious, right? We'll keep a running diary of MLB trade deadline deals, including how the prospects' fortunes might change in their new homes. Look for it later today (link coming soon). 
In other news ...
Marlins manager Dan Jennings said Saturday night that 2B Dee Gordon (thumb) might be activated from the DL as soon as Tuesday. However, that was when Gordon was scheduled to play a rehab game at Triple-A Jupiter on Sunday, and the game got rained out. Still, if I owned Gordon in a weekly league, I'd activate him.
Mike Trout hit his 30th and 31st home runs on Sunday. You should really try to get him if you can. #analysis
This Matt Moore comeback from Tommy John surgery isn't going well. His ERA is up to 7.61 through five starts.
Brewers 1B Adam Lind sat out Sunday due to lower back tightness, but hopes to return on Tuesday.
After another big game on Sunday, my man Rougned Odor is slashing .400/.419/.925 with four home runs since the All-Star break, and is still available in 72.5 percent of FOXSports.com leagues.
I was going to make fun of Mike Zunino's three hits on Sunday by comparing his day to a unicorn sighting or solar eclipse, but then I checked, and saw that he's 9-for-20 over his last six games with only three strikeouts over than span. If any Mariners fans want to chime in to let me know if Zunino has turned a little bit of a corner, tweet me (@jhalpin37). 
Red Sox utilityman Brock Holt left Sunday's game due to a sore left knee, and is day-to-day.
If you missed it, Nationals 2B Anthony Rendon came off the DL on Saturday. Teammates Jayson Werth and Ryan Zimmerman could follow suit sometime this week.
The Cardinals sent Tim Cooney to the minors to make rotation room for Jaime Garcia? Boooooo! In other Cardinals news, OF Randal Grichuk left Sunday's game with a mild groin injury, and is day-to-day.
Angels OF Matt Joyce is probably headed to the seven-day concussion DL.
Weekend streaming starter update: Cooney was really good on Friday, Tommy Milone was subpar during A-Rod's Saturday demolition of the Twins, and Aaron Nola was OK while getting a win on Sunday. If we have to pick a streamer today -- the options aren't great -- it's Kevin Gausman (owned in 5 percent of FOXSports.com leagues) against the Braves.
DFS advice (based on 50/50 games, salaries from DraftKings): Lance Lynn carries the highest SP price ($11,100) on the board. You can pair him with Gausman ($4,300) and buy lots of big bats. Chris Heston ($9,500) is a strong option as well ... Rays C John Jaso ($3,200) is a solid buy ... Mike Napoli ($3,400) might be having a bad season overall, but he's still got a .357 wOBA vs. LHP ... Giants 2B Matt Duffy ($3,600) against the awful Kyle Lohse is hard to argue with ... Don't get cute at SS today. Pay up for Xander Bogaerts ($3,600) or Hanley Ramirez ($4,200) vs. John Danks ... Yankees OF Chris Young ($3,200) exists to hit LHPs, and gets Matt Harrison tonight in Texas ... 
See you back here tomorrow morning.
---
---