National Basketball Association
National Basketball Association
Metta World Peace to change name ... again
Published
Aug. 7, 2014 2:51 p.m. ET

It's been all quiet on the Metta World Peace front as it relates to oddball behavior, but his recent signing with the Sichuan Blue Whales of the Chinese Basketball Association has provided the eccentric basketball player a perfect opportunity to draw some attention to himself. Not surprisingly, the man formerly known as Ron Artest says he has decided to change his name — again — to something that is befitting to his new surroundings.
Metta teased the planned name change both on Twitter and Sina Weibo, a social media site in China, last week.
He also expanded upon his plans in an interview with ClevverNews, saying, "I'm not going to legally change my name until my career is over. But we are going to do a name change, but I can't tell you what it is."
Oh, the anticipation!
Until the presumed name change goes into effect, MWP is known as "Ci Shiping," which is a literal translation of "Metta World Peace." That's pretty cool on its own.
But it wasn't until this week that the intrepid reporters at China Daily provided some more details regarding MWP's latest attempt to hype himself.
According to the Chinese-English media outlet, Metta World Peace may soon be known as the "Panda Friend." (According to Metta's own tweet below, though, the correct name may actually be "The Panda's Friend.")
Of course, given the great reverence that the species is treated with in Southwest China's Sichuan province -- where his new team is located -- it makes the name change a perfect way for the basketball player to ingratiate himself to his new legions of fans.
It's all well and good that the Basketball Player Formerly Known as Ron Artest continues to play around with weird names, but if he's ever spotted gnawing on a bamboo stalk on the bench, there may be reason for concern.
Actually, scratch that. If MWP truly is a "panda's friend," he should familiarize himself with the foodstuff that comprises nearly the entirety of the animal's diet as well. Or not. Who knows with this guy?
More from Sportress of Blogitude:
[H/T For the Win]
---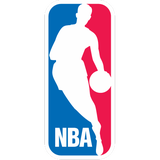 Get more from National Basketball Association
Follow your favorites to get information about games, news and more
---