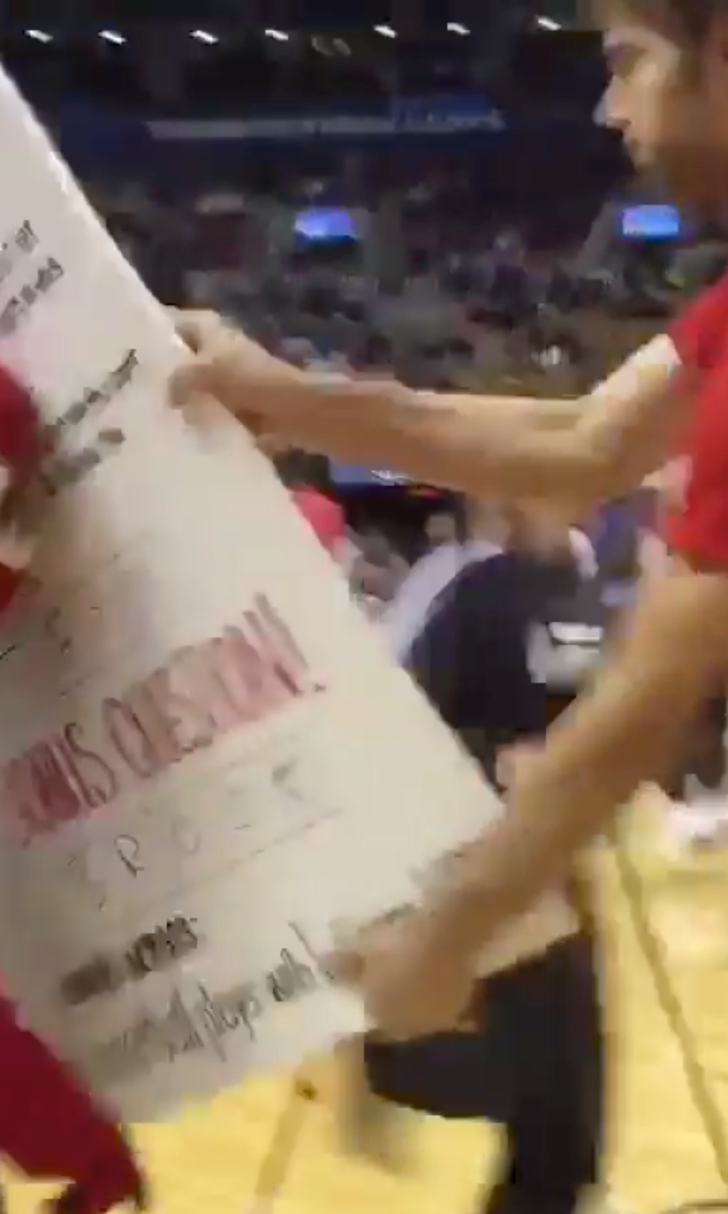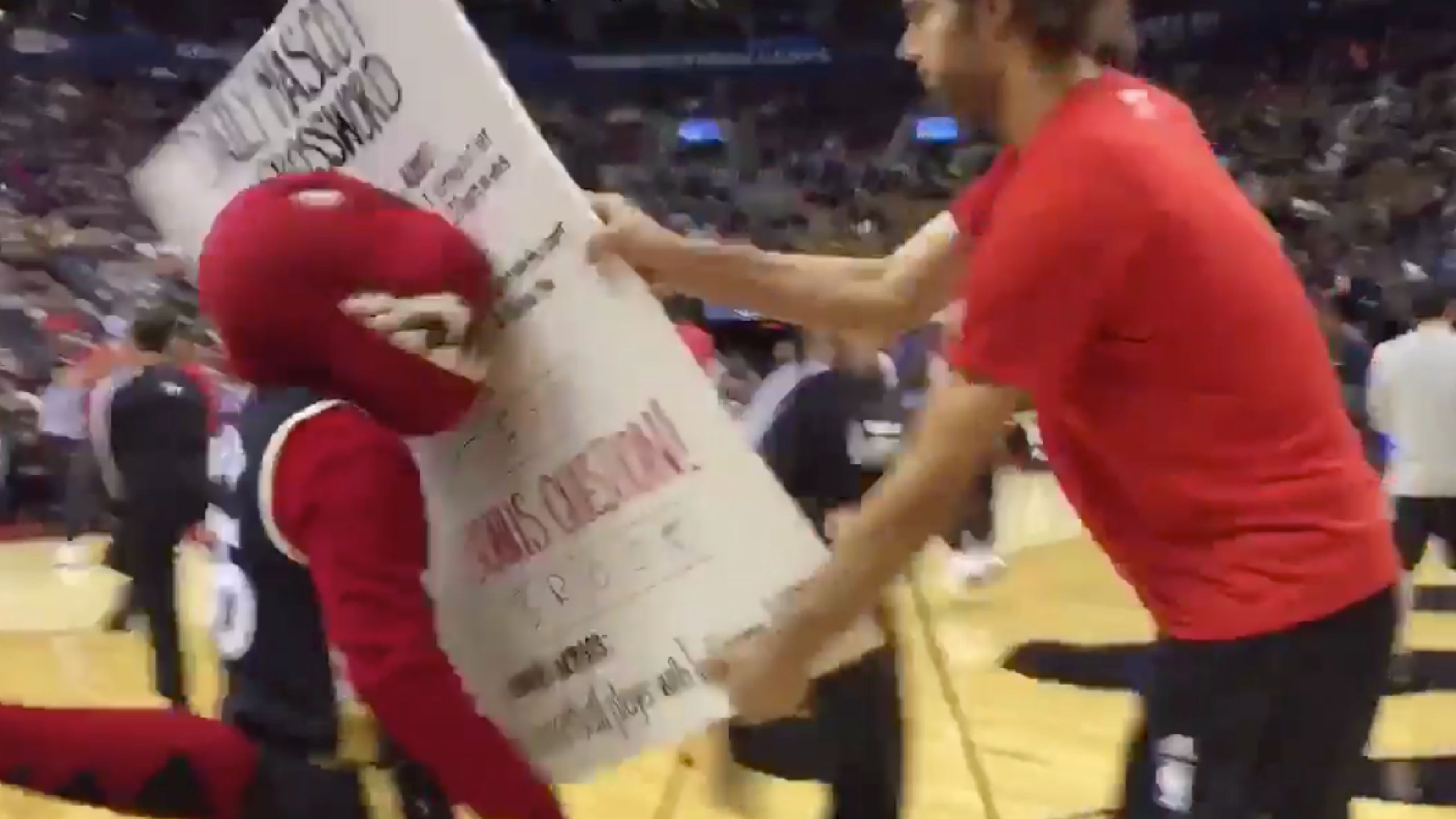 Mascot assassin Robin Lopez once again abuses Toronto's Raptor
BY Brett Smiley • January 29, 2016
Owing largely to rogue New York Knicks center Robin Lopez, the Toronto Raptor's mascot "The Raptor" is an endangered species.
That takes us to this most recent incident on Thursday night when the 7-footer approached The Raptor during a game of "Daily Mascot Crossword" where the puzzle's bonus question asked: Best basketball player with the last name Lopez? The Raptor answered "Brook" -- Robin's twin brother, sending Robin into a fury:
Regarding the 2015 incident, Lopez said that he would have respected The Raptor if it actually came at him. "Completely, completely," Lopez said. "You know, I'd respect him as much as one can a raptor."
Lopez is long overdue for anger management and perhaps a partnership with PETA to demonstrate his commitment to mascot welfare and respect.
---
---