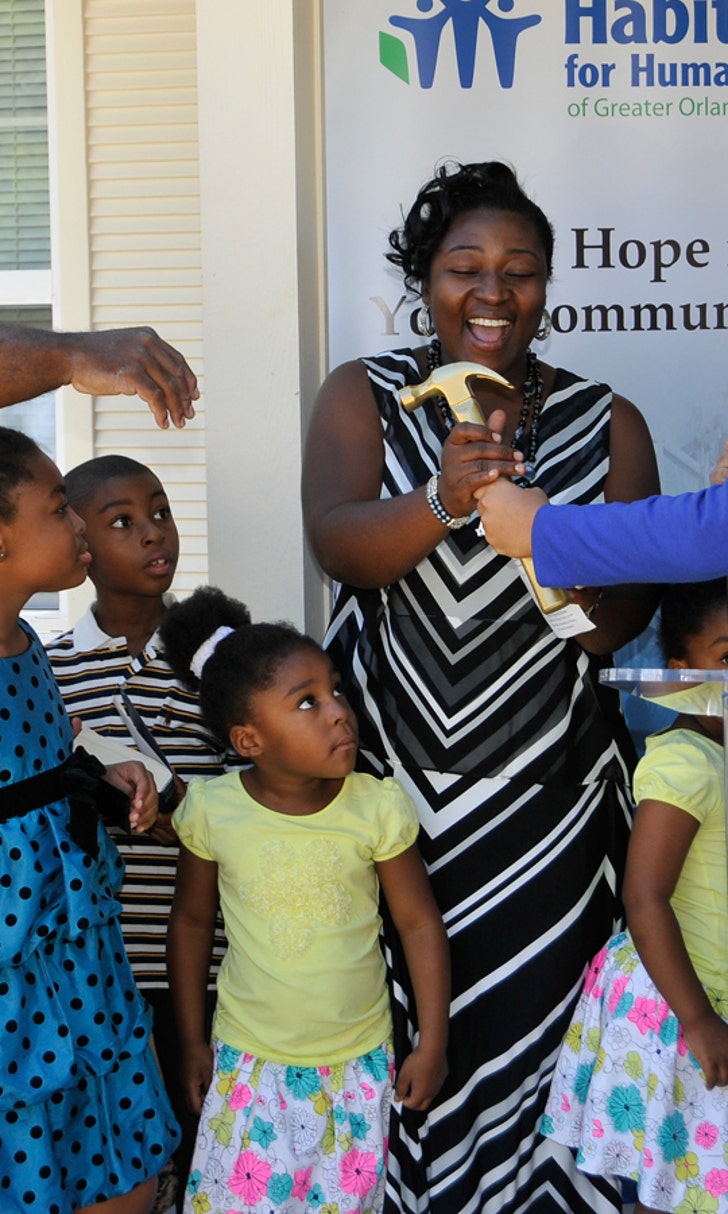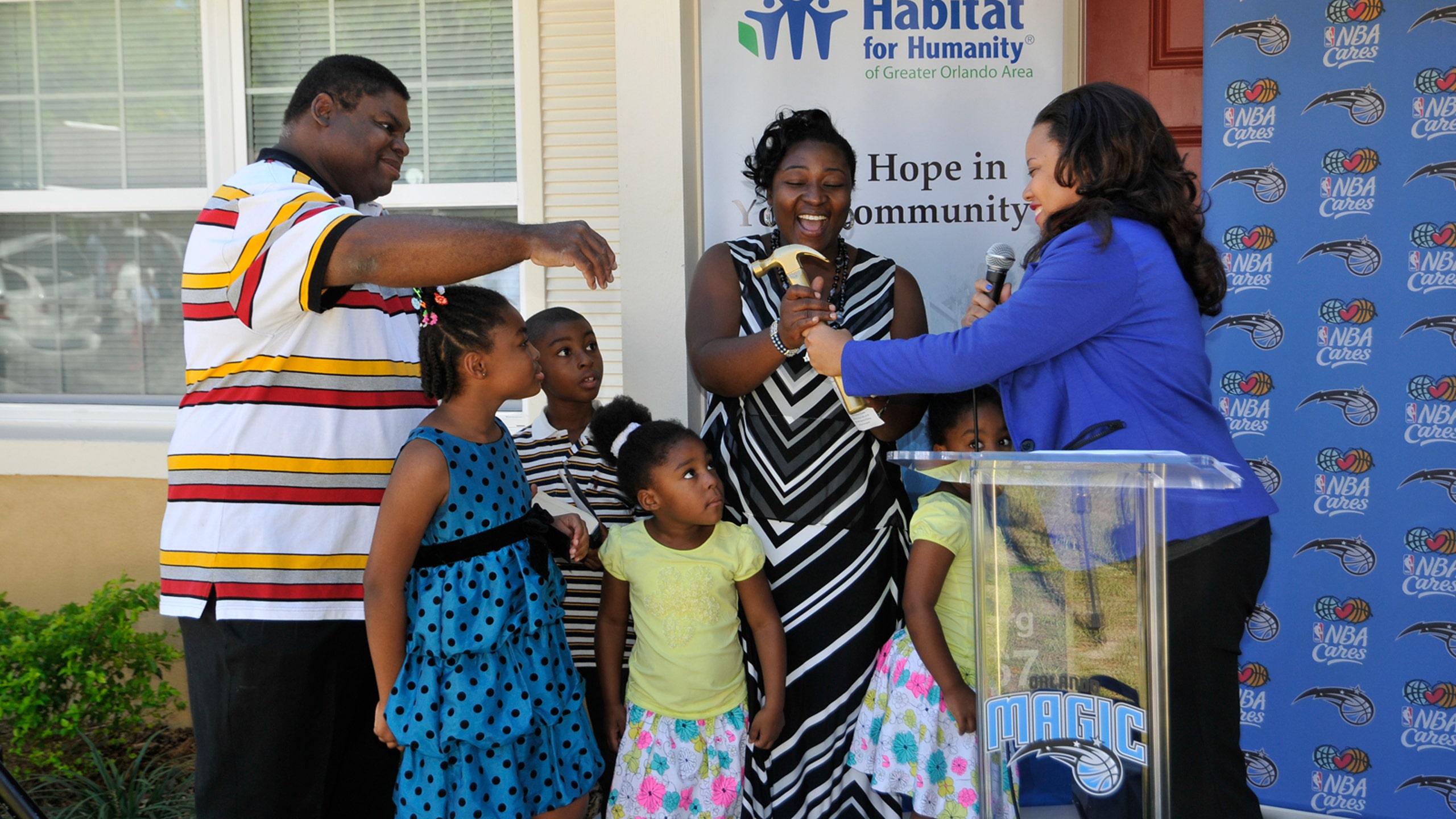 Magic, Habitat for Humanity join to give family home as part of NBA Cares Week of Service
BY foxsports • October 28, 2014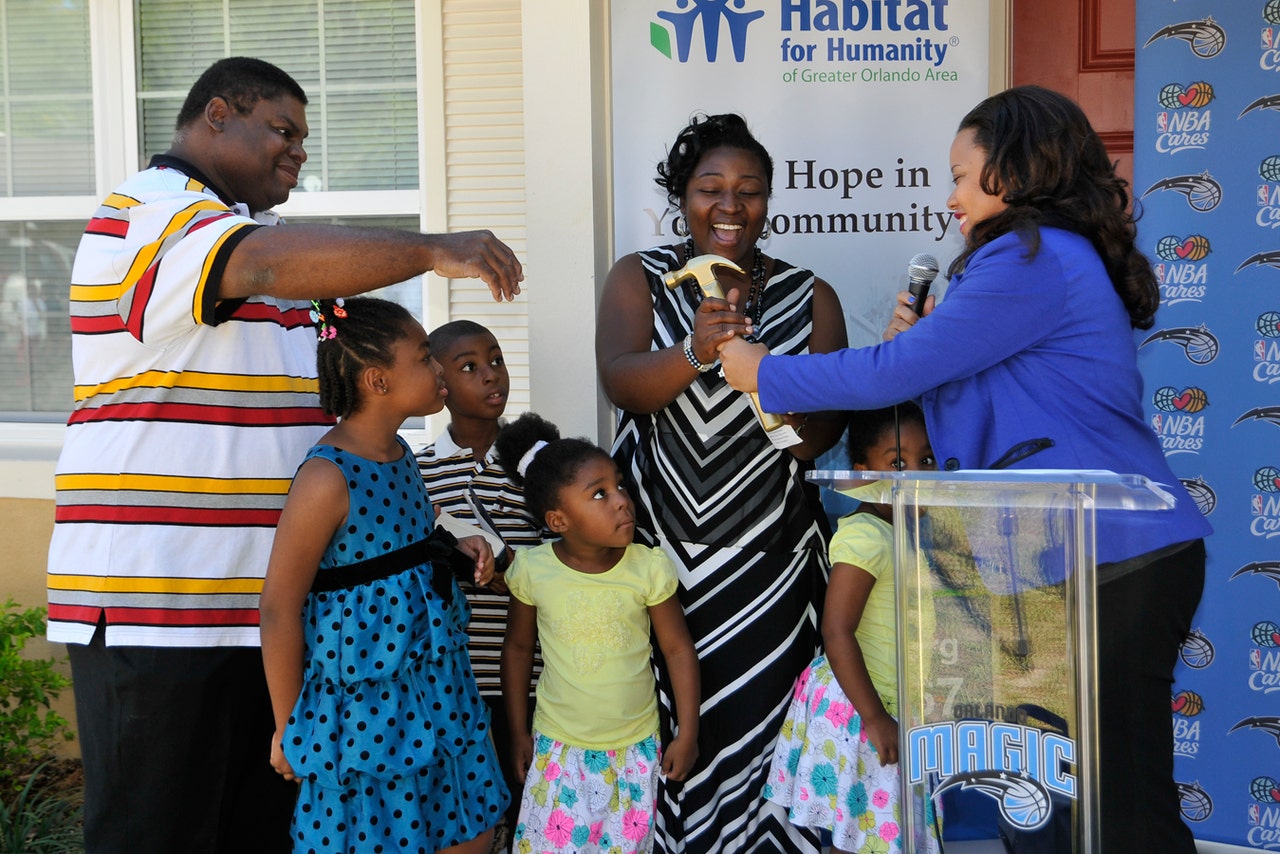 ORLANDO, Fla. -- For years, David and Matilda Duppins dreamed of living in a home where they can happily and healthily raise their four children.
As part of the NBA Cares Week of Service, the Orlando Magic and Habitat for Humanity of Greater Orlando, made their wish come true on Thurs., Oct. 23 when they were handed the keys to a brand new home.
"It's very exhilarating," Reverend David said. "We feel so blessed and so reassured that our children have a safe place to live and it's so peaceful."
David was diagnosed with a severe case of malaria while serving as a missionary in Africa. Forced to return to the United States for better healthcare, he and his wife made every effort to improve their conditions. After years of devoutness and faith, they now have a beautiful home that will allow the entire family to live peacefully.
This is the sixth time the Magic and Habitat for Humanity have partnered to present a home to a deserving Central Florida family. The goal is to help transform the lives of low-income and hard-working families.
"To have the Magic here is amazing," said Director of Community Outreach for Habitat for Humanity of Greater Orlando Jennifer Gallagher. "The smiles on the kids' faces are just amazing. This will change the family's life. This will give them that stable building block to base their future on."
"This is a fantastic honor for us," said Magic Executive Vice President and Chief Revenue Officer Charlie Freeman. "It's part of our mission to be world champions both on and off the court delivering legendary moments every step of the way and to be in the community like this is fantastic."
In addition to members of Habitat for Humanity and other volunteers from various organizations, Magic Community Ambassadors Nick Anderson and Bo Outlaw, Magic Dancers and STUFF participated in the ceremony. They even all helped assemble a basketball hoop that will stand in the family's driveway.
"It's a great opportunity to make someone's day," Outlaw said. "I'm really happy for them. This is a very touching moment. It's unbelievable."
Earlier in NBA Cares Week of Service, the Magic along with players Kyle O'Quinn, Victor Oladipo and Ben Gordon partnered with the Department of Defense and the NBA for the "Hoops for Troops, Commitment to Service" program. The three players, community ambassadors and Magic employees worked on Tues., Oct. 21 to assist The Mustard Seed in sorting items that will eventually go to families that need essentials for everyday life.
To learn more about the Magic in the community, please visit http://www.nba.com/magic/community-main.
---
---