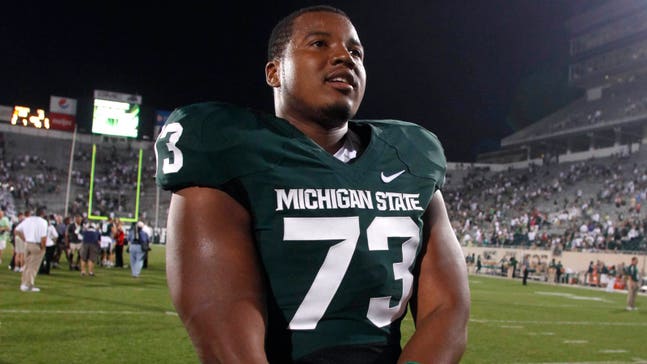 Lineman Arthur Ray Jr. overcomes cancer to get tryout with Dolphins
Published
May. 8, 2015 4:12 p.m. ET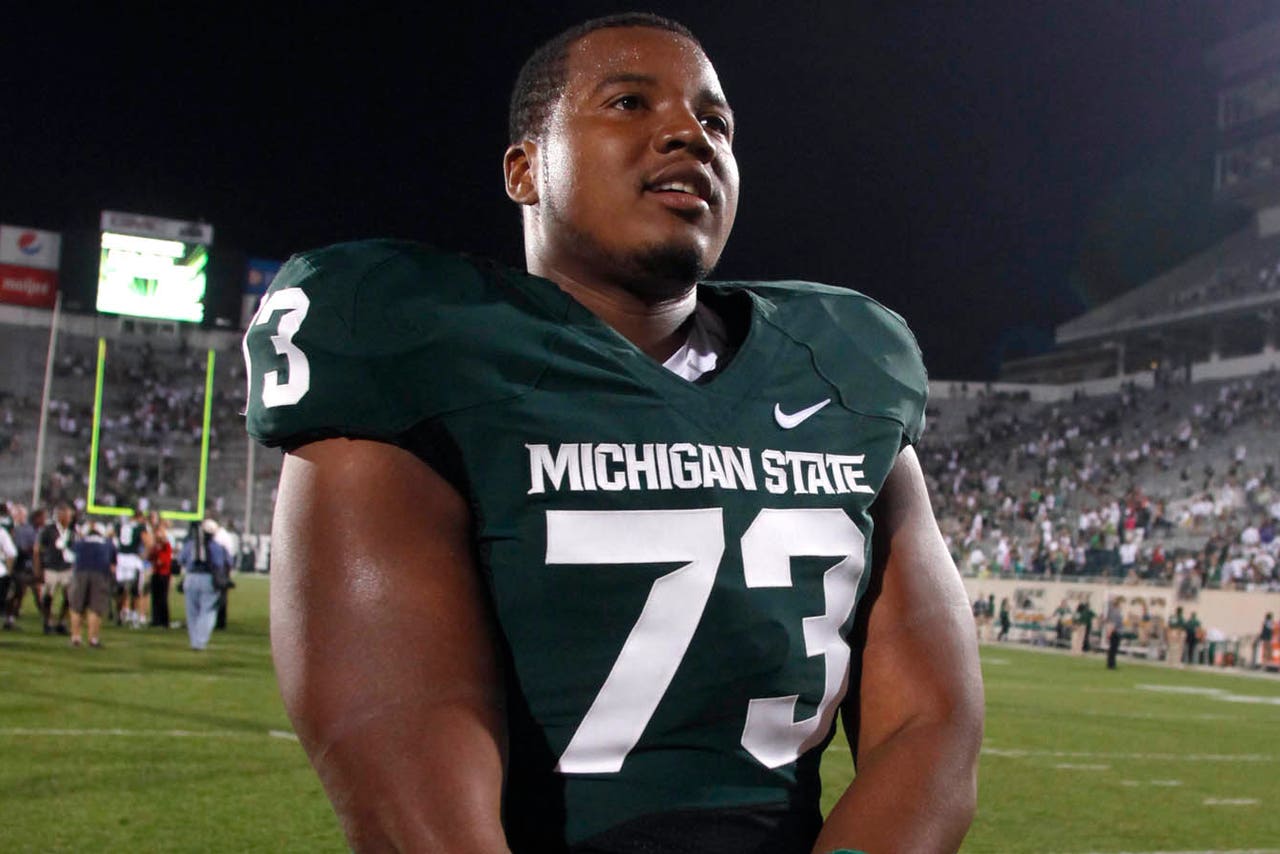 DAVIE, Fla. (AP) -- As offensive lineman Arthur Ray Jr. walked off the Miami Dolphins practice field Friday, he paused to reflect on his improbable journey to an NFL tryout, and his thoughts turned to a pediatric cancer ward.
Eight years ago, he was getting chemotherapy for bone cancer and his football career was on hold. He had befriended two other patients, ages 10 and 15, and they offered Ray encouragement as they watched a game on TV.
"They said,'That's going to be you,'" Ray said. "They put their arms around me and believed in me. Both of them passed away in the hospital, God rest their souls. But they were a big part of me getting to this point."
Ray was among 26 players invited to try out at the Dolphins' three-day rookie minicamp, which began Friday. Also participating were seven draft picks and 21 undrafted free agents recently signed by the Dolphins.
The 25-year-old Ray was the oldest of the bunch. Even so, he had the demeanor of a kid at Christmas, grateful for the gift of an opportunity.
"I've been through so much," he said. "When I was sick and down, it was real hard for me and my family. But this has always been my dream. I'm so blessed to be here."
A highly touted prospect out of Chicago, Ray learned he had cancer only weeks after he accepted a scholarship to play at Michigan State. He underwent a year of chemotheraphy and nine operations, including several on his left leg. He was on crutches for more than two years, and was told he might never walk again.
"It was definitely rough times," Ray said. "Sometimes the doctors were giving me news I didn't really want to hear. I took it day by day, saying that if I get healthy I'll be able to walk, and if I can walk I can run, and if I can run I can play football."
He regained his health and has been in remission for eight years. He played in three games for the Spartans in 2011 and graduated in 2012. To continue his career, he transferred to Fort Lewis College in Colorado, and played there the past two seasons.
Playing in Division II, the 6-3, 300-pound Ray nonetheless caught the attention of NFL scouts, and after last's week's draft the Dolphins invited him for a tryout. He'll get a look at center and guard, and coach Joe Philbin said he's rooting for Ray.
"As I said to the players, everybody came here with a different path," Philbin said. "The beautiful thing about the NFL is that what matters now is not where you were selected or not selected, but what type of contribution you make when you get out there. So it will be fun to see his progress throughout camp."
Ray embraced Philbin's message, insisting he doesn't consider himself a long shot and has as good a chance as anyone to make the roster.
And if the Dolphins don't sign him, Ray said, he'll continue to pursue his NFL dream.
"I plan to keep trying as long as I can," Ray said. "I think I can play at this level. I definitely think there's some football in my future."
As he already showed, Ray's not the sort who's easily discouraged.
---
---