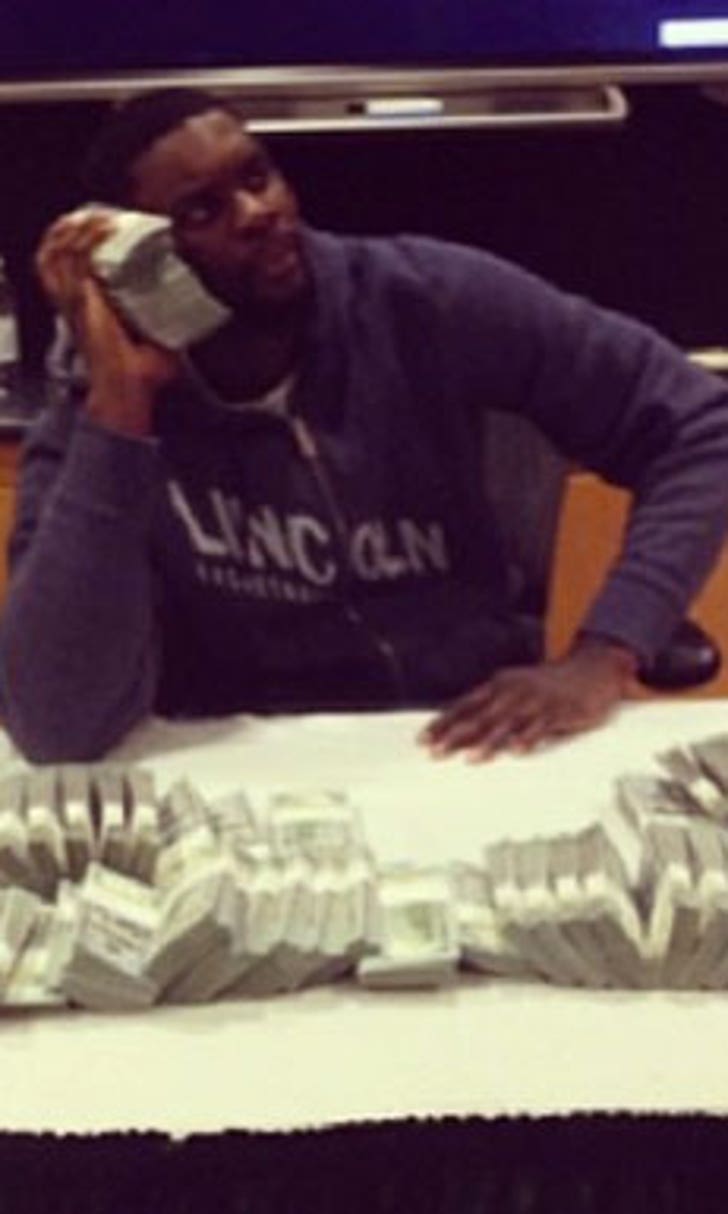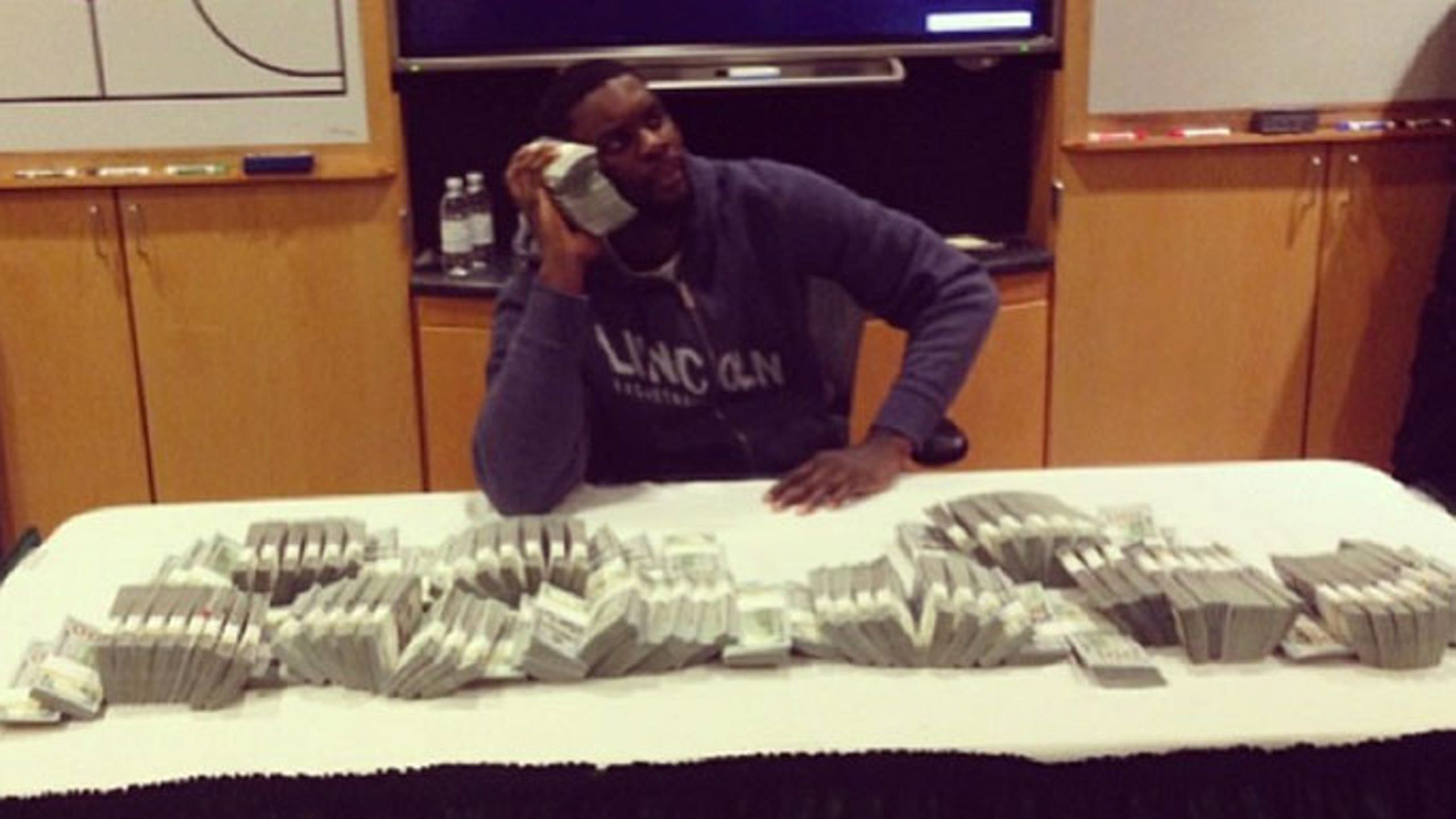 Lance Stephenson poses with $1 million for Instagram picture
BY Jimmy Traina • February 26, 2014
Why is Pacers guard Lance Stephenson posing with $1 million?
We have no idea.
Are we 100 percent sure that's real cash?
We have no idea.
Do we even know if that's Stephenson's $1 million?
No.
However, Stephenson posted this photo on Instagram Wednesday afternoon with the caption, "This is what 1million look like in cash this is crazy."
The Buzzer feels like this is something you need to see.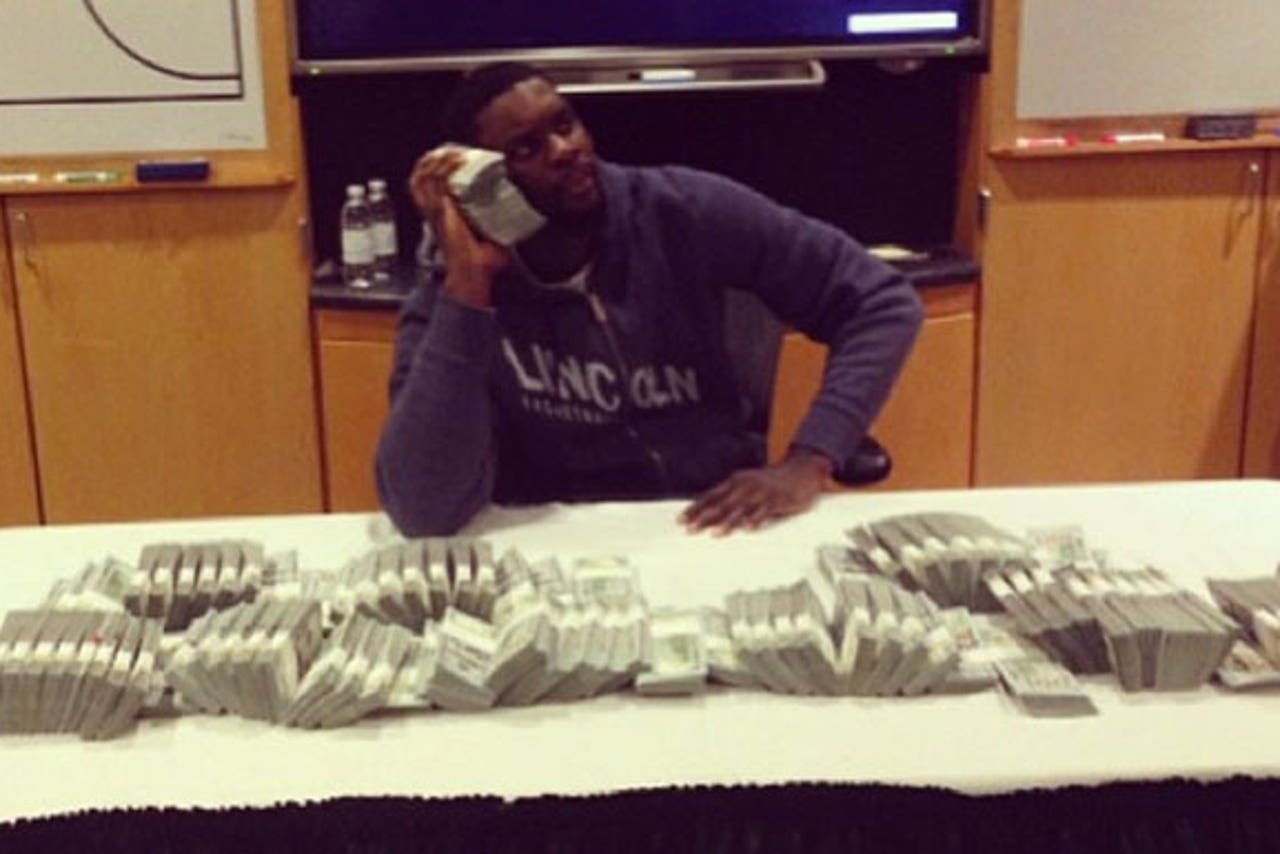 ---
---