National Basketball Association
National Basketball Association
Kevin Love era in Minnesota started with hope, ending in discontent
Published
Aug. 11, 2014 4:30 p.m. ET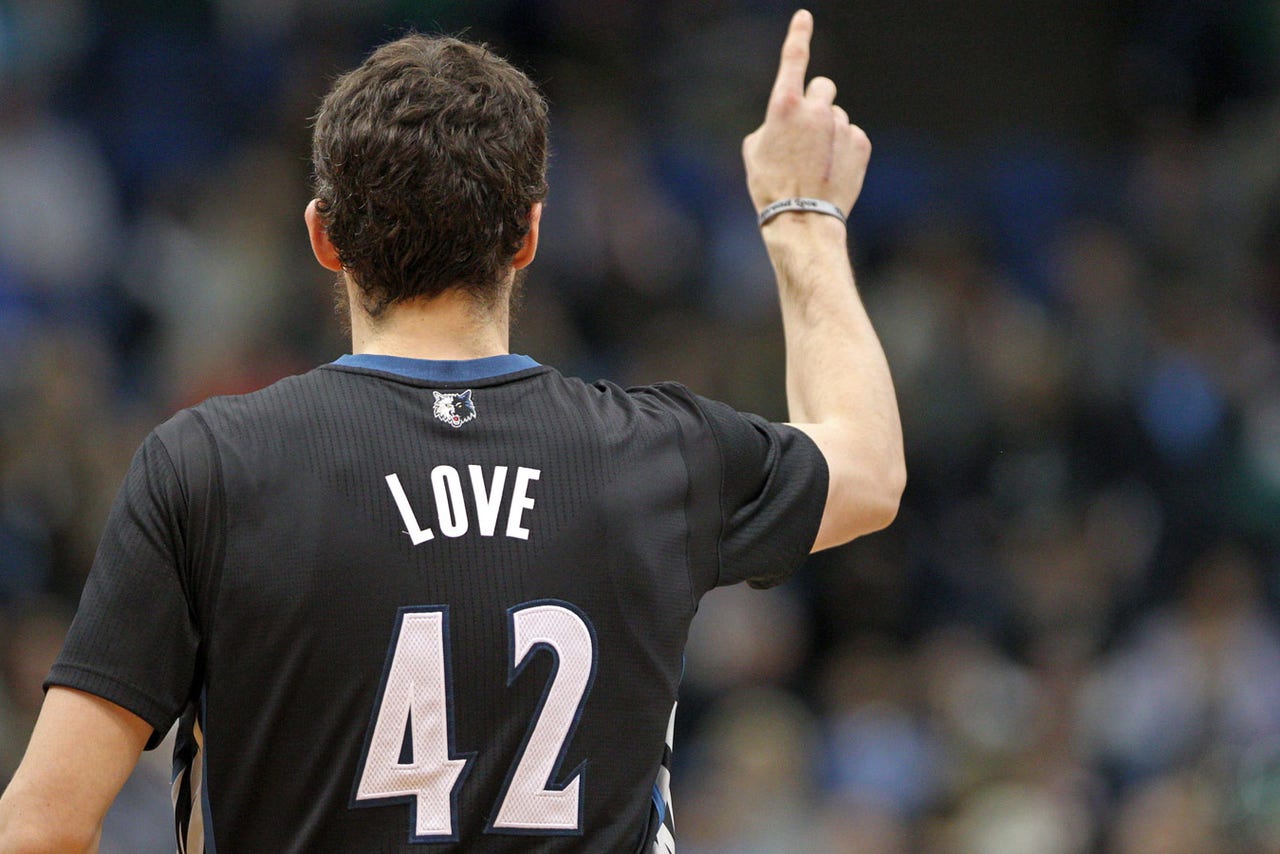 MINNEAPOLIS -- It started with promise.
It ended with an all-too-familiar air of vexation.
Along the way, the seeds were sown for another high-profile Twin Cities departure. Kevin Love isn't off the Great White North grid just yet, but unless something changes drastically between now and Aug. 23, he'll play his next NBA game in a Cavaliers uniform with LeBron James and Kyrie Irving alongside rather than Nikola Pekovic and Ricky Rubio.
There was a time when Love's presence -- his domineering, grass-clashing, floor-stretching presence -- in Minnesota represented hope. Today, it's lumped in with the disgrace associated with losing Randy Moss, David Ortiz, Johan Santana, Torii Hunter, Marian Gaborik and another tall, game-changing Kevin that called the Target Center home for years.
Each story of prominence and discontent has its own web of complications. Like Kevin Garnett before him, Love wanted to contend for championships. Unlike Garnett, he couldn't carry the Timberwolves past the drought that's engulfed the franchise since it traded Garnett to Boston.
A year later, jaded fans around here will remember, Garnett hoisted the Larry O'Brien Championship Trophy as a Celtic.
That was in 2008 -- the same year Kevin McHale drafted O.J. Mayo and immediately swapped him for Love's services in an eight-player deal.
He'd grown up a hoops prodigy, an Oregon boy with California roots. His father Stan's NBA career ran through Los Angeles, and his uncle Mike is the lead singer of the Beach Boys. Love himself was born in Santa Monica.
So it seemed fitting when the backboard-shattering, outlet-passing, 2007 national high school player of the year signed with UCLA. It took him just one year in the City of Angels to earn All-America honors and assert himself as a top-tier NBA prospect.
Once McHale got a hold of him, Love morphed from a pudgy, lane-clearing rookie making glass cleaner Rookie of the Year campaign commercials to a double-double machine featured in an ESPN ad lauding his paint finishing, 3-point shooting and rebounding.
Each of his past three seasons -- excluding 2012-13, when he appeared in just 18 games due to injury -- Love has been a top-3 NBA rebounder. In 2011-12 and 2013-14, he ranked fourth in the league in scoring. Since 2010, he's shot 37 percent from 3-point range, second to only Dirk Nowitzki among power forwards with more than 3,000 attempts during that span.
The Timberwolves, though, haven't changed.
A front-office carousel saw Love play under four coaches (McHale, Randy Wittman, Kurt Rambis and Rick Adelman) and three presidents of basketball operations (McHale, David Kahn and Flip Saunders) during his first six seasons in the league. Before Rubio and Pekovic came along, he played in starting lineups that included Ryan Gomes, Randy Foye and Jonny Flynn.
It's unclear when Love first became disgruntled toward an organization he feels has been poorly managed and failed to put ancillary talent around him. An easy target is Kahn and owner Glen Taylor's decision to withhold a max extension from him in 2012 -- the same contract decision that includes the opt-out clause for next season, essentially forcing Minnesota into a trade-or-lose-for-nothing scenario since Love told the team earlier this summer he wants out.
But the roots of Love's angst go back further.
Six postseason-less campaigns. A 153-323 record during his tenure here.
"That burns me and hurts my heart," Love said on ESPN's "SportsNation" earlier this offseason.
So did missing most of the 2012-13 season with hand injuries and a knee operation. During that tumultuous year, Love sat down with Yahoo Sports and now FOX Sports 1 NBA insider Adrian Wojnarowski and scorched his employer.
"Even people in my own organization were asking if it was a legitimate injury, people calling my honesty and integrity into question," Love says. "And that's what really hurt me."
And on the club itself: "You walk into the locker room every year, and it's completely turned over. There's new guys everywhere. And then it happens again and again. You start to wonder: is there really a plan here? Is there really any kind of a . . . plan?"
Victory. Paychecks. The two driving forces at the forefront of every professional athlete's consciousness led Love to a state of passive-aggressive resentment. Even while becoming the first player since Kareem Abdul-Jabbar and Bob McAdoo in 1975-76 to average 26 points, 12 rebounds and four assists during a season, it was evident from the time Love arrive in training camp -- "I've never been so excited to play some basketball and stop hearing about last year," he said at the team's media day -- to the 2013-14 season's end, when he met an inquiry toward his future in Minnesota with a silent stare at the locker-room floor.
Saunders was hired last May with the impossible task of convincing Love to stick around and sign an extension worth $26.5 million more than any other franchise could offer him. Predictably, and by little fault of his own, Saunders failed. So what will forever be known as the Summer of Love ensued, with the Wolves fielding trade offers from almost every NBA team.
Golden State looked lucrative at one point. So did Chicago. The draft came and went, and Saunders shrewdly waited for competing interests to start bidding and drive the price up further.
By last month, the possibility of 2014 No. 1 overall pick Andrew Wiggins, 2013 draft topper Anthony Bennett and a future first-round pick proved too attractive to pass up. The deal can't be consummated until Aug. 23, and some reports suggest Minnesota will deal Bennett for Philadelphia's Thaddeus Young to fill the gargantuan power-forward void left by Love.
It's been reported -- and, in some ways, is a common-sense assumption -- Love has agreed to sign with the Cavs long-term after opting out next summer. If the NBA were to find sufficient evidence the sides had come to a concrete accord, it could veto the trade by virtue of its anti-circumvention rules.
But that's only a slight possibility. Besides, when it comes to Minnesota superstars, it'd seem inappropriate to impede another defection.
One fan in a mock Love jersey-burning video by local comedian Mike Brody may have put it best.
"Leaving is the most Minnesota thing Kevin Love can do."
Follow Phil Ervin on Twitter
---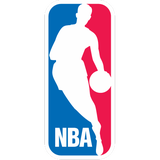 Get more from National Basketball Association
Follow your favorites to get information about games, news and more
---