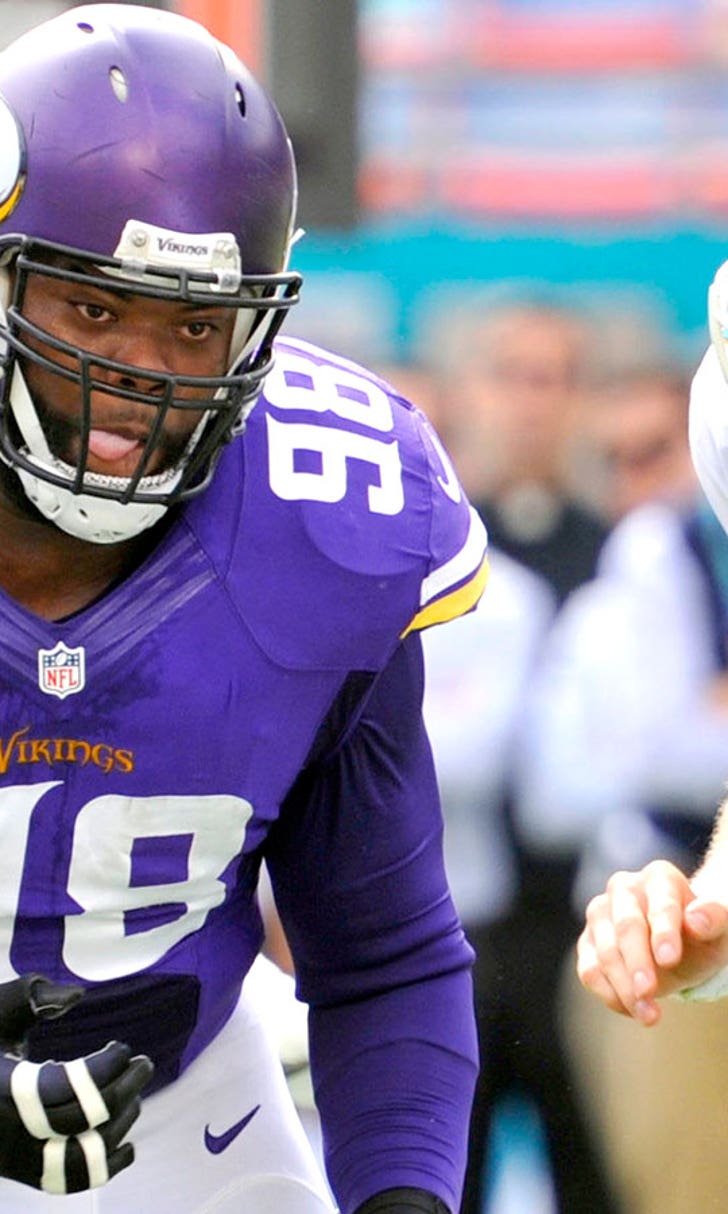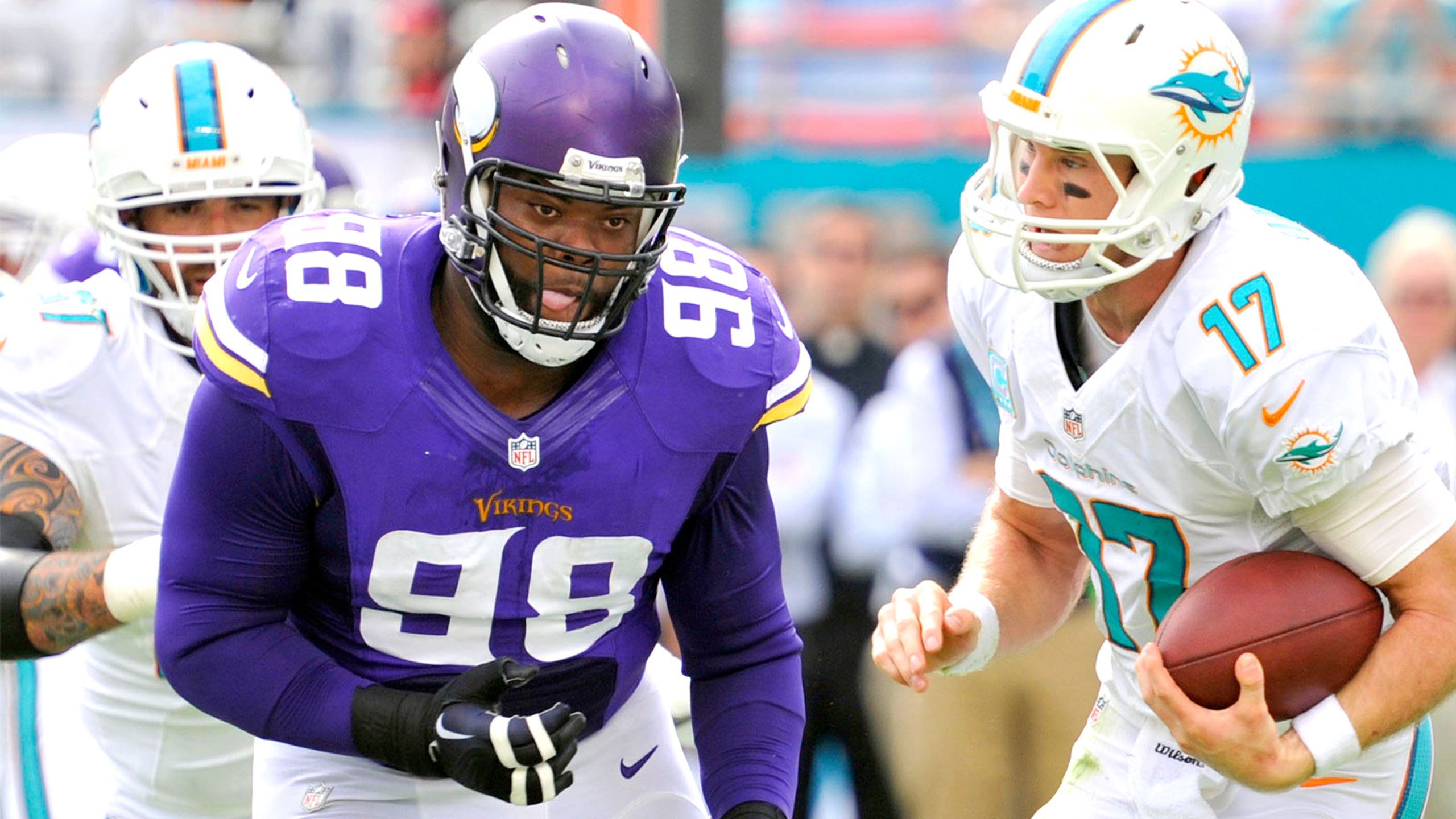 Joseph aiding ascent of Vikings defense
BY foxsports • November 21, 2015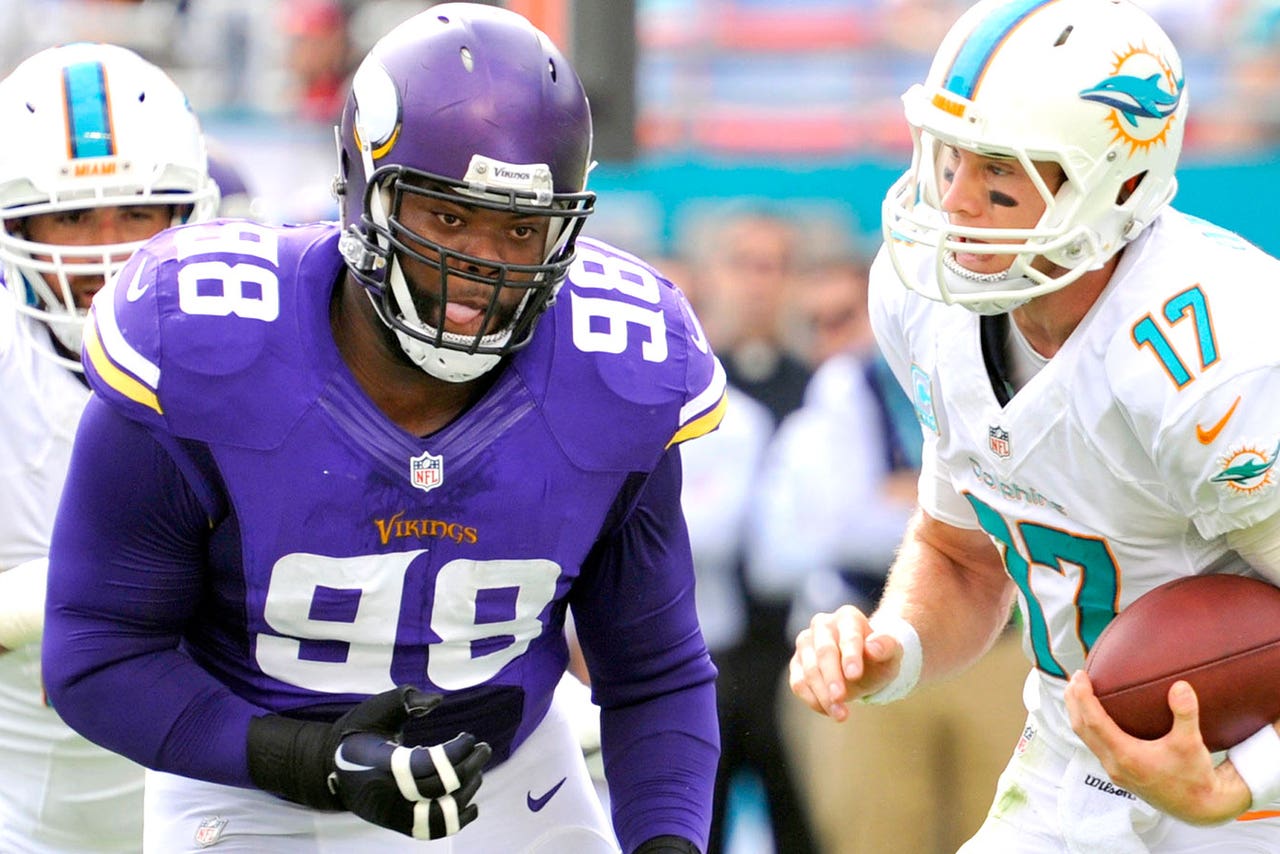 EDEN PRAIRIE, Minn. -- Restructuring the porous Minnesota Vikings defense started with one big move for coach Mike Zimmer in 2014: signing 329-pound nose tackle Linval Joseph.
Looking for an anchor in the middle of the defensive line, Joseph was the first free agent signed by Minnesota under Zimmer's watch. The Vikings lured the big tackle from the New York Giants on the opening day of free agency last year with a five-year, $31.25 million contract.
Zimmer's defense has taken hold in Year 2 and it's no coincidence Joseph has been the man in the middle while Minnesota is allowing the second-fewest points and ninth-fewest yards per game this season.
"He's doing so many good things and he's such a great kid, and really kind of embodies what we're trying to get this football team to be like," Zimmer said. "He does an awful lot of dirty work and doesn't necessarily get the recognition. I know he's getting more now. He doesn't really care about getting recognition, I don't believe."
Joseph's recognition arrived two weeks ago in the form of an NFC defensive player of the week award.
An award usually reserved for players with big sack or interception totals, Joseph earned the honor following Minnesota's 21-18 overtime win against St. Louis when he had 10 tackles, three tackles for loss and half a sack.
"It doesn't surprise me because he's a very good athlete; his strength, his power," Zimmer said. "I guess he's just so much more comfortable that it shows up a little bit more."
Defensive end Brian Robison said it would be a "travesty" if Joseph doesn't earn his first Pro Bowl invitation.
Robison knows all about Pro Bowl-worthy defensive tackles.
His career began when Pat Williams was part of the "Williams Wall" for the Vikings. With Williams in the middle, Minnesota led the league in run defense three straight seasons and posted a second-place finish the following year.
"I think they're similar in how dominant they are at the nose tackle position," Robison said. "I mean, I love Pat to death, but Linval, the things he does athletically for his size is ridiculous. Just his overall strength; he's probably one of the strongest human beings I've been around."
Joseph had seven tackles in last week's win and is tied for fourth on the Vikings with 42 tackles heading into Sunday's game against Green Bay. Joseph has seven tackles for loss, four quarterback hits, a forced fumble and a pass deflection.
After allowing the San Francisco 49ers to run for 230 yards in the season-opener, Minnesota has held six of its past eight opponents under 100 yards rushing.
"Right now everybody is playing together and that is all you can ask for," the reserved Joseph said. "Right now we are one heartbeat and the last couple of games have come right down to the wire, but we got heart and we don't give up. That's what we are trying to teach and coach here and that's what we're doing."
It all started with plugging Joseph into the middle.
NOTES: Left tackle Matt Kalil is questionable for Sunday's game with a toe injury. Kalil returned to practice on Friday on a limited basis after sitting out the previous two days. Safety Robert Blanton is questionable with a back injury after being limited on Friday. . Rookie linebacker Eric Kendricks is listed as probable after missing last week's game with a rib injury. Kendricks was a full participant in practice all week.
---
---