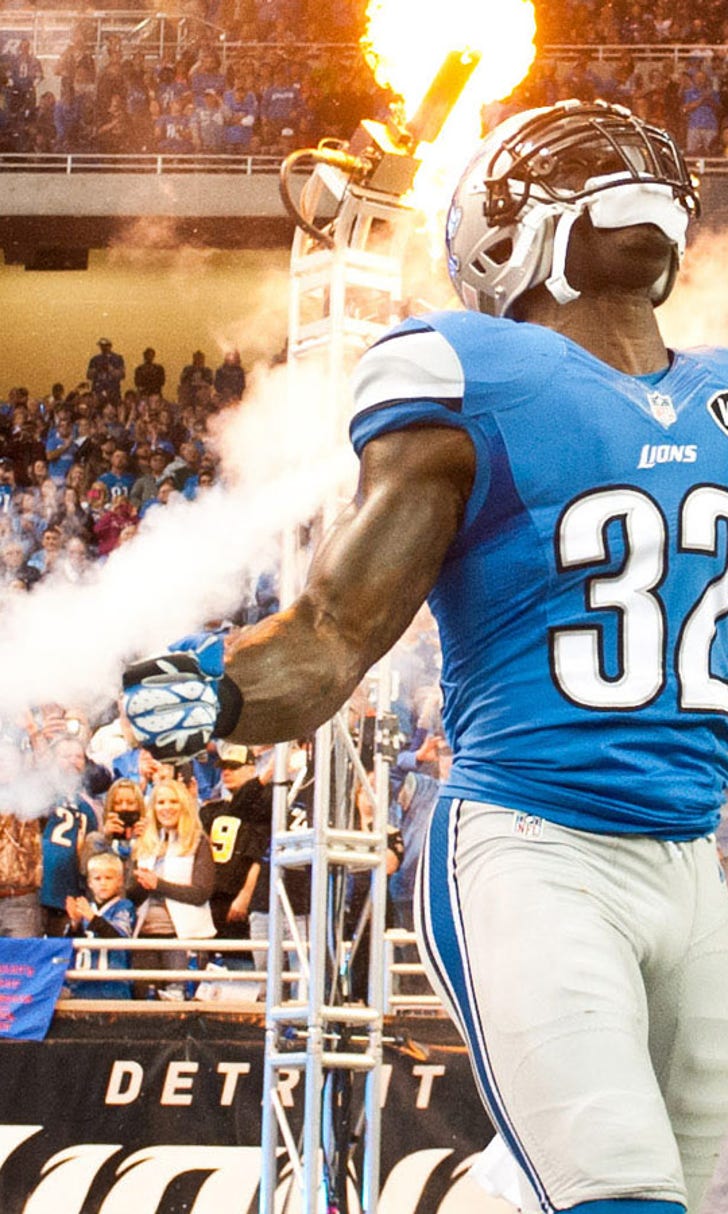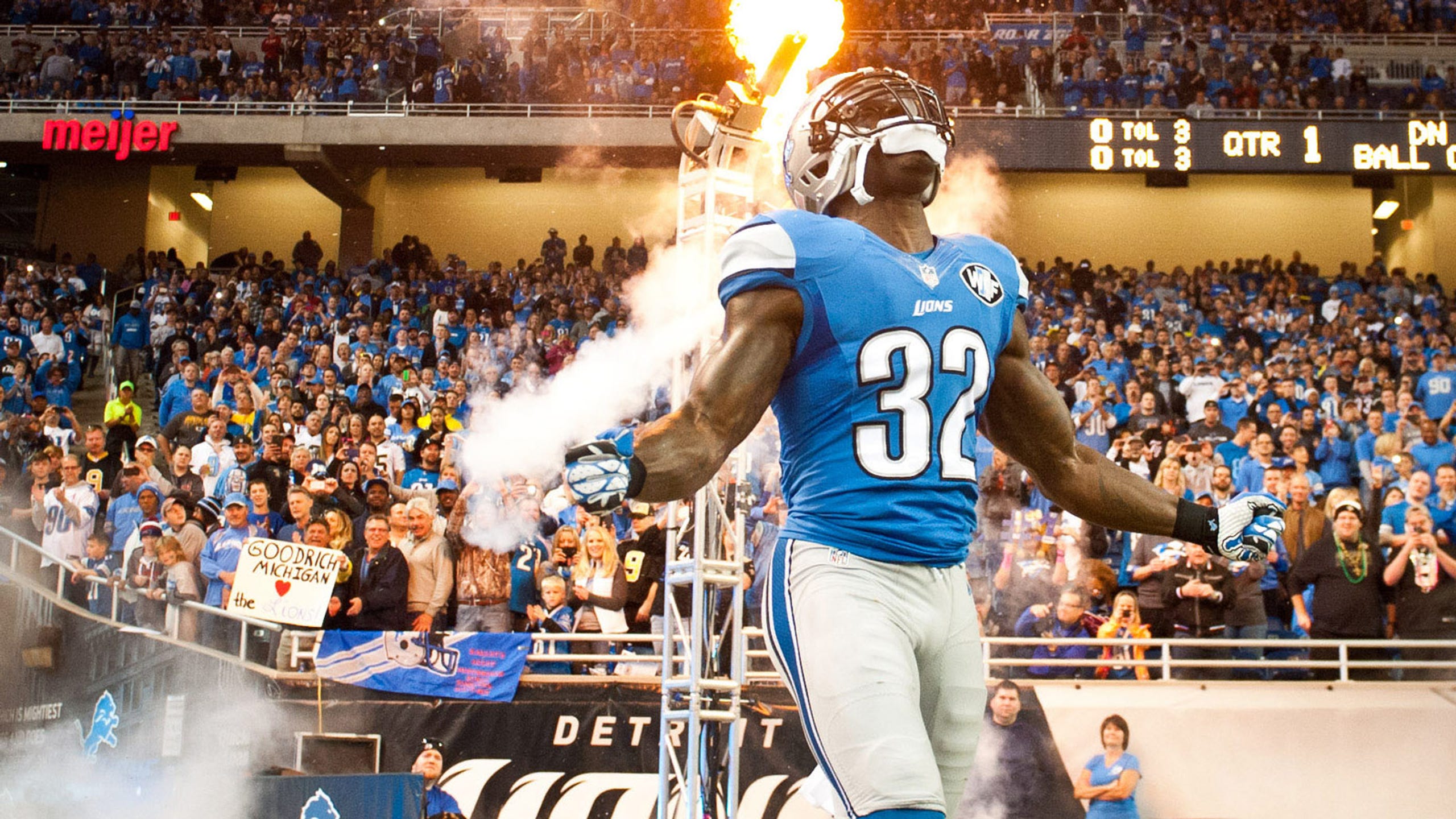 Ihedigbo's mentality, play help Lions emerge as top defense
BY foxsports • November 19, 2014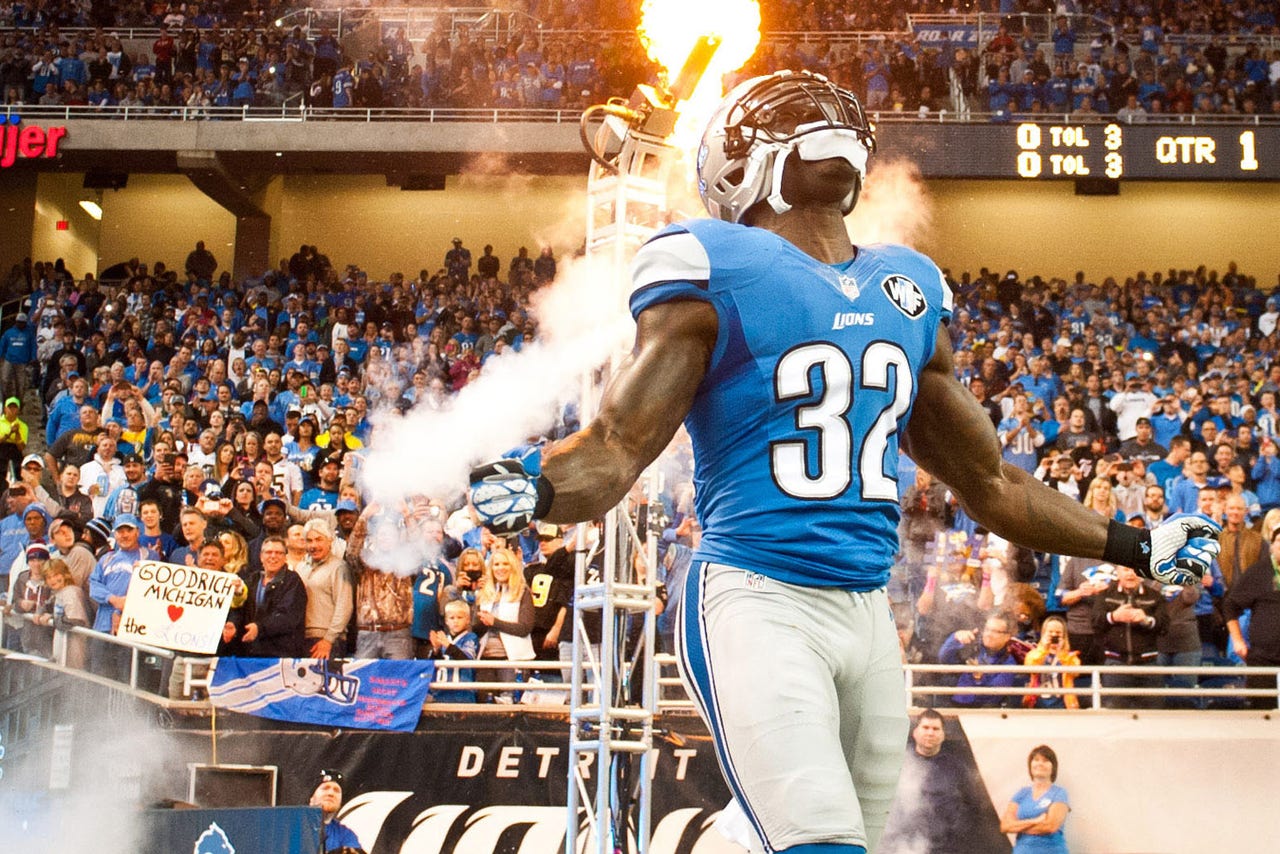 ALLEN PARK, Mich. -- The way James Ihedigbo walks and talks, it's immediately evident that he embraces, even thrives, on a "me-against-the-world" mentality, and who can blame him?
He lives that way and plays that way because of his background.
Ihedigbo, a strong safety for the Detroit Lions, has made a career out of proving others wrong. He's in his eighth year in the NFL, not bad for a guy who not only was undrafted coming out of college, but even had to walk-on at the University of Massachusetts.
So when someone suggests a potential intimidation factor going into face Tom Brady and the New England Patriots this Sunday, Ihedigbo completely flips the notion.
"Look at the names and the guys we've got on this team," Ihedigbo said. "You should be intimidated by the people we've got on this team. We've got (Ndamukong) Suh, we've got guys that are beasts in this league. Guys shouldn't take the back seat to anybody."
Ihedigbo won't, that's for sure, which is why coach Jim Caldwell wanted to bring him over from the Baltimore Ravens to help shore up the Lions' secondary.
"He's a warrior," said Caldwell, who was an assistant coach with the Ravens for both of Ihedigbo's years in Baltimore.
The addition of Ihedigbo, who signed as an unrestricted free agent during the offseason, is part of the reason the Lions have emerged as a top-ranked defense.
They rank No. 1 in points allowed, total defense and rushing defense, and they're No. 5 in pass defense.
Therefore, when everyone wants to talk about what a challenge it will be to face the Patriots' offense and how they're averaging 40.5 points during a six-game winning streak, Ihedigbo again turns things around.
"It goes both ways," he said. "You'd think it would be a litmus test for them as well.
"We are the No. 1 defense. We've earned that. This is one of those games where you've got to play like it."
The Lions also have to go into Gillette Stadium in Foxborough, Massachusetts, where the Patriots have won 14 in a row, the longest active home-winning streak in the league.
What's more, Brady is 88-13 as a starter in home games and 100-16 overall during his career.
Ihedigbo isn't going to fret. He pointed out some of the recent Patriots' regular seasons, in which they won 12 or 13 or more games but didn't make the Super Bowl, and asked:
"What have they done in the playoffs?"
His point was that the Patriots are beatable regardless of how well they are playing at the moment.
Because of their history, the 7-3 Lions remain under the radar to some extent, especially the defense, which has been such a weak link over the years.
If there's not a respect factor there yet, Ihedigbo believes it's a mistake.
"Play us on Sundays," he said. "You'll see by the end of it.
"Just watch us. You don't have to like us. You don't have to love us. You don't have to cheer for us. Just watch."
Ihedigbo, 30, spent his first four years in the league with the New York Jets, but he got his big break when the Patriots signed him in 2011 as a free agent.
He started 12 games for the Patriots in 2011 -- the first 12 starts of his career -- before getting released prior to the next season and picked up by the Ravens.
Ihedigbo went so far as to say that Patriots coach Bill Belichick is "like a genius."
"He's a man that understands taking away teams' strengths and exploiting their weaknesses," Ihedigbo said.  "He sees things and understands what teams try to do almost as good as them."
So why did Belichick, if he's so smart, let him go?
"Because I decided to go to Baltimore and win a Super Bowl," Ihedigbo answered.
Besides Belichick's IQ, the Lions will have to deal with the arm of Brady and athleticism of tight end Rob Gronkowski.
Asked what stands out about Brady, Ihedigbo said, "He's Tom Brady. His hair."
Ihedigbo got a laugh before adding, "The level he's playing right now, he's the best quarterback in the league."
As a safety, Ihedigbo (6-foot-1, 217 pounds) knows he'll be matched up at times with Gronkowski, who is 6-6, 265.
"He looks like he's playing with little kids out there sometimes," Ihedigbo said of Gronk's size advantage.
Nevertheless, Ihedigbo insists he's looking forward to the challenge.
"You want to go against the best all-time," he said. "That's how you judge yourself. That's how you judge this defense."
They'll get a good indication of where they stand this week, but if Ihedigbo is right, so will the Patriots.
INJURY UPDATE
Receiver Calvin Johnson insisted the medical attention he received following Sunday's game for an elbow injury was no big deal.
"Elbow's fine," he said. "Just a cut. Everybody got all excited about it. I'm all right."
Johnson has played the last two games after missing three straight because of an ankle injury.
However, he sat out Wednesday's practice, along with running back Joique Bell and defensive lineman Jason Jones.
Running back Reggie Bush (ankle) and tight end Brandon Pettigrew (foot) both returned to practice after missing the last game.
Offensive tackle LaAdrian Waddle (ankle), who left the game early, also practiced.
EXTRA POINTS
--- Ihedigbo, on growing up in Massachusetts but not being a Patriots fan: "Lions fans are going to hate me, but I was actually a Packers fan growing up. I was a fan of Brett Favre, Reggie White. It's hard not to fall in love with those guys."
--- Lions quarterback Matthew Stafford, on receiver Golden Tate getting targeted for only two passes against Arizona:  "Sometimes that happens in games. It's on me to get him the ball. I'll take credit for not getting it to him, I guess."
---
---