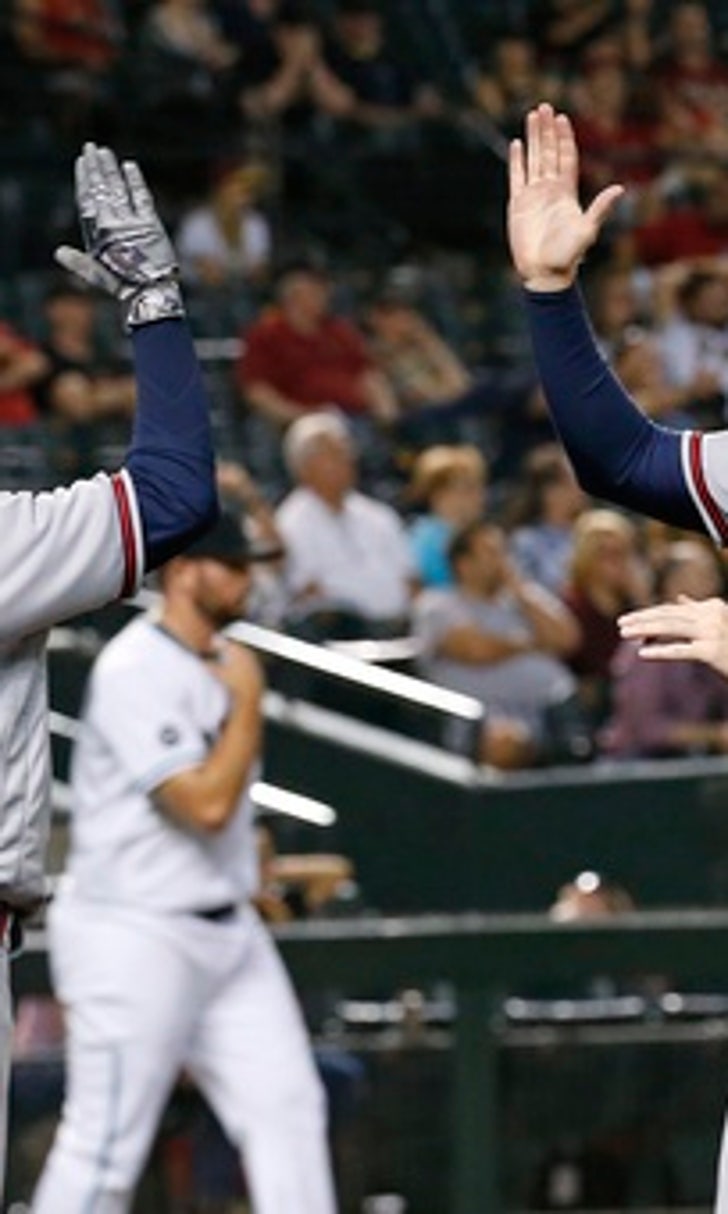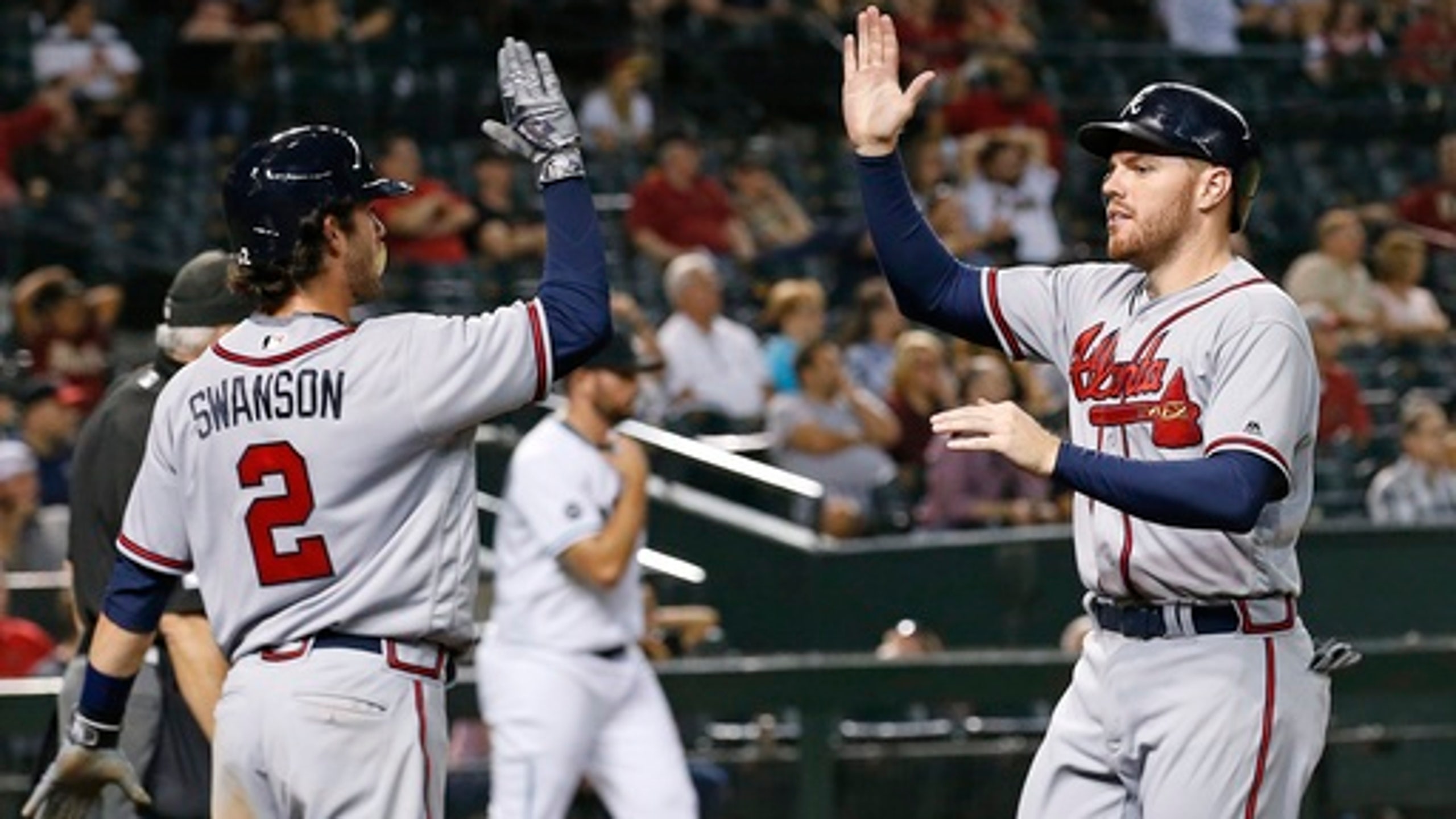 How the term "injection" impacts fantasy baseball injury anlaysis
BY foxsports • August 24, 2016
The term injection likely will always come with a degree of negative connotation in sports, especially in Major League Baseball. However legal, medically cleared injections have become a routine part of professional sports, and many athletes include a syringe-based treatment option as part of their recovery plan. Not all injections are designed to address the same injury, with certain ailments requiring their own specific form of medication.
The most commonly known injections are anti-inflammatory injections. The medication can be a non-steroidal anti-inflammatory drug (NSAID) or a legal, synthetic steroidal anti-inflammatory. Ketorolac, better known as Toradol, is one of the more commonly utilized NSAID medications while cortisone is the regularly employed steroid injection. Again, both cortisone and Toradol are anti-inflammatory drugs used to treat muscle and tendon tissue, bursa and other inflamed areas of the body. The reduction in inflammation often results in a decrease in reported pain, leading these injections to be labeled as "painkilling" injections. The frequency of these injections, especially cortisone, is regulated, as overuse can lead to certain complications.
Another form of injections is a lubricant or Synvisc injection. Lubricant injections are often used to treat individuals suffering from chronic injuries to the ankle or knee joints. In these cases, the synovial fluid in the affected area has dried up, which results in uneven movements within the joint. The injected lubricant mimics healthy synovial fluid, which enables the joint to move smoothly. Furthermore, synvisc injections have been known to display anti-inflammatory properties and may also help delay additional cartilage breakdown.
The final injection growing increasingly common in sports is the platelet-rich plasma (PRP) injection. In traditional PRP treatments, a sample of the injured athlete's blood is drawn and broken down in a centrifuge. A protein-concentrated mixture is then extracted from the sample and injected at the injury site. The PRP concoction is highly concentrated with platelets, the element of blood responsible for clotting. By increasing the platelet count, the body's natural healing response is stimulated and functions quicker and more efficiently.
Freddie Freeman
The Braves slugger recently used one of the aforementioned injections to help treat a lingering finger injury. Freeman didn't play Sunday after receiving a painkilling injection in the middle finger of his right hand. The issue reportedly started in spring training and has persisted all season with Freeman experiencing both pain and swelling. Freeman reported that he would need 48 hours to let the medication run its course, suggesting that the injection was an anti-inflammatory. But he returned Monday to go 3-for-4 with home run and a walk. Freeman has managed to produce throughout the year, despite the injury, and should be utilized as normal in all fantasy formats. However, he may receive rest more frequently as rosters expand and the season winds to a close. As a result, it may be smart for those in daily formats to make sure another first baseman is readily available for the occasional spot start.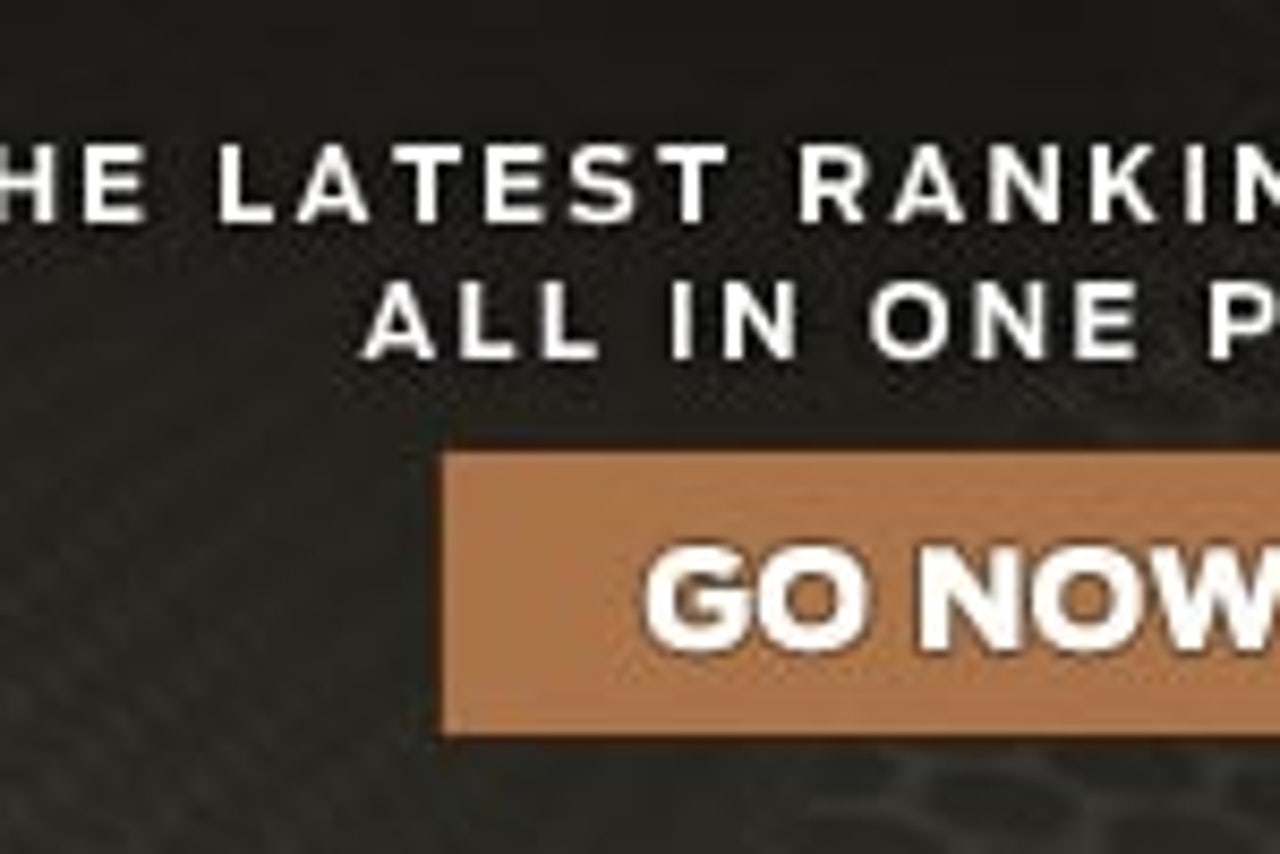 Check Swings
Charlie Blackmon: The Rockies normal leadoff hitter didn't play over the weekend due to a toe injury. Blackmon suffered a contusion to his right big toe following a collision with Nationals pitcher Gio Gonzalez earlier in the week. The toe reportedly became swollen after he played on Wednesday, resulting in his forced time off. While the missed games are frustrating given how good Blackmon has been as of late, things could have been worse. Blackmon missed time earlier in the season with turf toe on the opposite foot. Had he aggravated the area, a lengthy stint on the disabled list would be all but guaranteed. Instead, the Rockies expect him to return Tuesday.
Shin-Soo Choo: The Rangers outfielder continues to be limited by injury. After missing time with hamstring and back issues, Choo is now sidelined by a fractured left forearm. A plate was surgically inserted to stabilize the area, effectively ending his fantasy season. While Texas hasn't released an exact timeline for Choo's recovery, teammate Robinson Chirinos missed more than eight weeks earlier in the year for a similar injury. Recently released outfielder Carlos Gomez has signed with the team to help fill the void left by Choo, though he's currently entrenched in a down year. The Rangers hope a change of scenery can reignite Gomez's productivity. Gomez could be worth a speculative add in deeper leagues though he's expected to spend the next few days in the minors.
Tyson Ross: The mysterious cloud of secrecy surrounding the Padres' right-hander is beginning to fade as he completed an impressive bullpen session over the weekend. Out since Opening Day, Ross is working his way back from an undisclosed shoulder strain. He will still be hard pressed to make a huge fantasy impact this season but could be nearing a rehab assignment. Continue to monitor his progress over the coming days.
Steven Wright: The Red Sox knuckleballer has progressed nicely throughout last week and now has a realistic chance to return this week. Wright has missed time with what is listed as shoulder inflammation, though he indicated the problem was with one of the bursa in his shoulder. He will pitch another bullpen session and, if all goes well, return Friday against the Royals.
Stotts works as a Certified Athletic Trainer (MAT, ATC, PES, CES) and is a former winner of the Best Fantasy Football Article from the Fantasy Sports Trade Association.
Follow @RotowireATC on Twitter.
Get a FREE RotoWire 10-day trial (no credit card required) at RotoWire.com
---
---