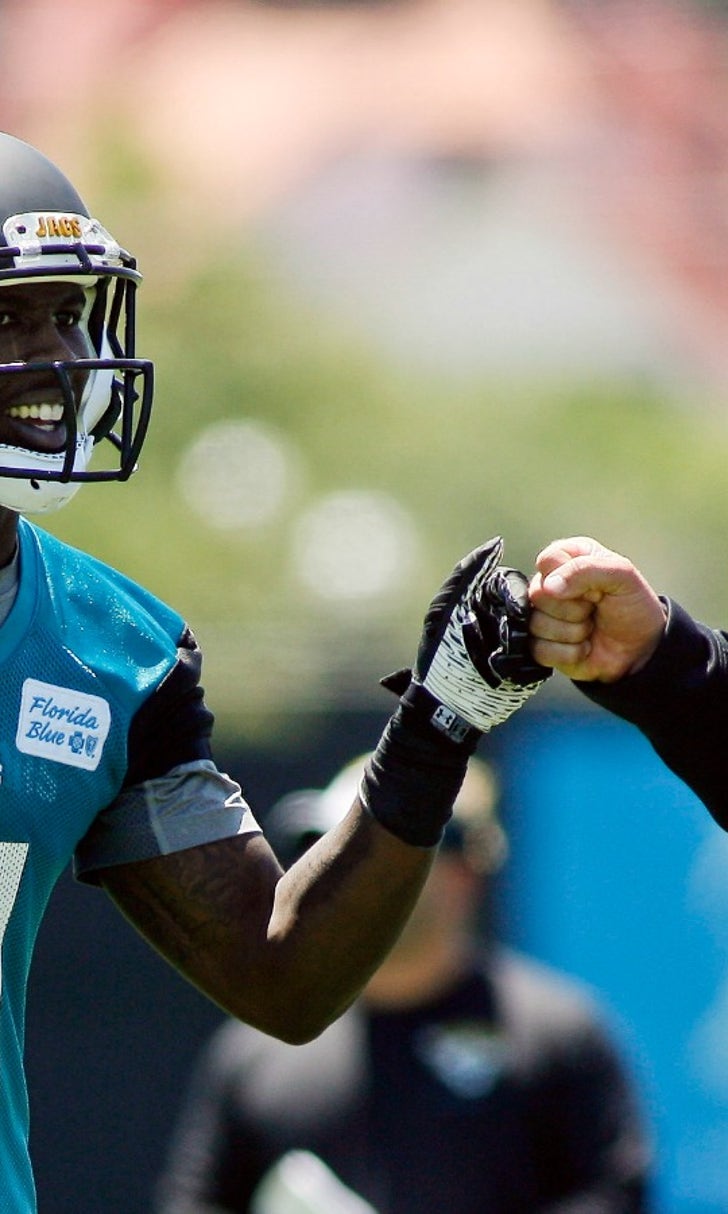 Ex-USC WR Lee must step up his game after drawing Bradley's ire in Jacksonville
BY foxsports • August 10, 2014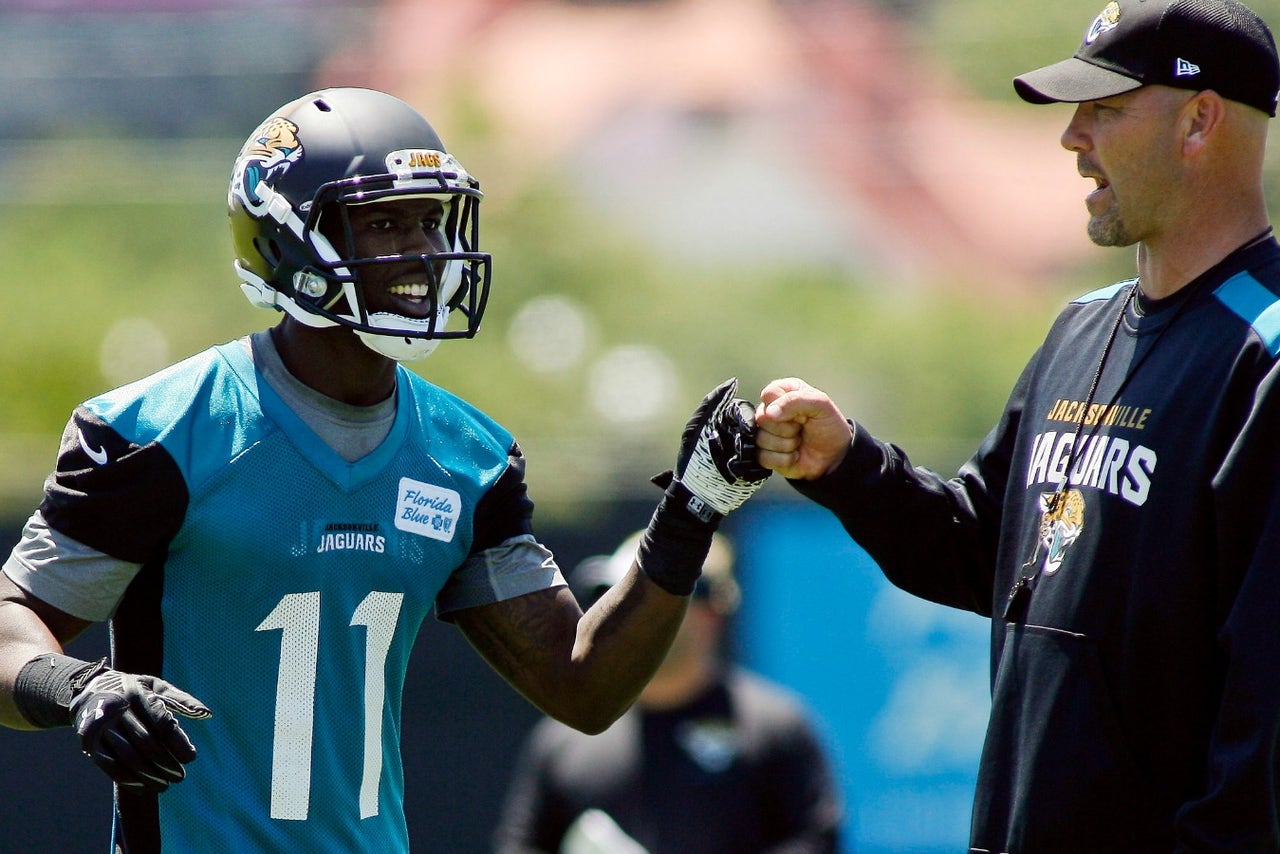 When Marqise Lee entered Jacksonville Jaguars training camp, he did so with every opportunity to win the team's top spot on the wide receiver depth chart.
So far, it doesn't appear as if Lee is taking advantage of what's been given to him. The 2014 second-round draft pick has been drawing the ire of well-liked head coach Gus Bradley.
"I think that's one of those things we're looking at -- it's the consistency," Bradley said, via Jacksonville.com's Ryan O'Halloran. "Run your routes [like the football] is coming to you. You can't change speeds. You can't choose when and when not to. I've told you before that I've seen him switch to where he's more focused.
"I'd like to visit with him about what happened [Friday]. He did play good, but he could have done some things even more precise. It wasn't exactly where we need him to be."
Lee's performance, or lack thereof, in the Jaguars' first preseason game last Friday is what spurred Bradley's comments. The former USC star played 16 snaps but recorded zero receptions on zero targets.
Jacksonville's young and unproven offense likely will struggle whether or not Lee is able to dig himself out of the dog house. The quarterback position still is in doubt, with middling veteran Chad Henne dubbed as the starter and 2014 first-round pick Blake Bortles lurking somewhere in the shadows; Toby Gerhart is about to carry the bulk of the load at running back for the first time in his career; and Lee currently is sitting next to the often-injured Cecil Shorts III at the head of the receivers' table. Justin Blackmon, a former first-round pick, would be there, too, had he not been suspended by the league multiple times over.
For a team to sustain success in today's NFL, it must be able to move the ball through the air. It's been a long and winding road since the days of Mark Brunell, Fred Taylor, Jimmy Smith and Keenan McCardell. But the Jaguars are starting to put together the right pieces on offense.
The Jaguars have been looking for someone to be the face of the franchise for many moons. Quarterback Blaine Gabbert, a first-round pick in 2011,  wasn't the man for the job and neither was Blackmon, who also was selected in the first round.
Lee, along with Bortles, have a chance to be the guys who lead the Jaguars out of the doldrums of mediocrity. Though, starting your first season in the NFL in the coach's doghouse likely isn't the best route. The opportunity is there, now it's up to Lee to take it.
---
---