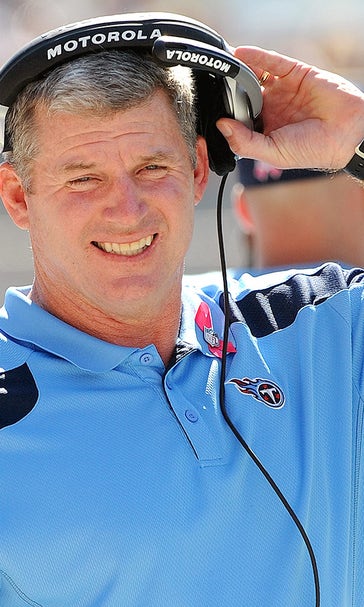 Ex-Titans coach Munchak enjoying role with once-hated Steelers
BY foxsports • July 10, 2014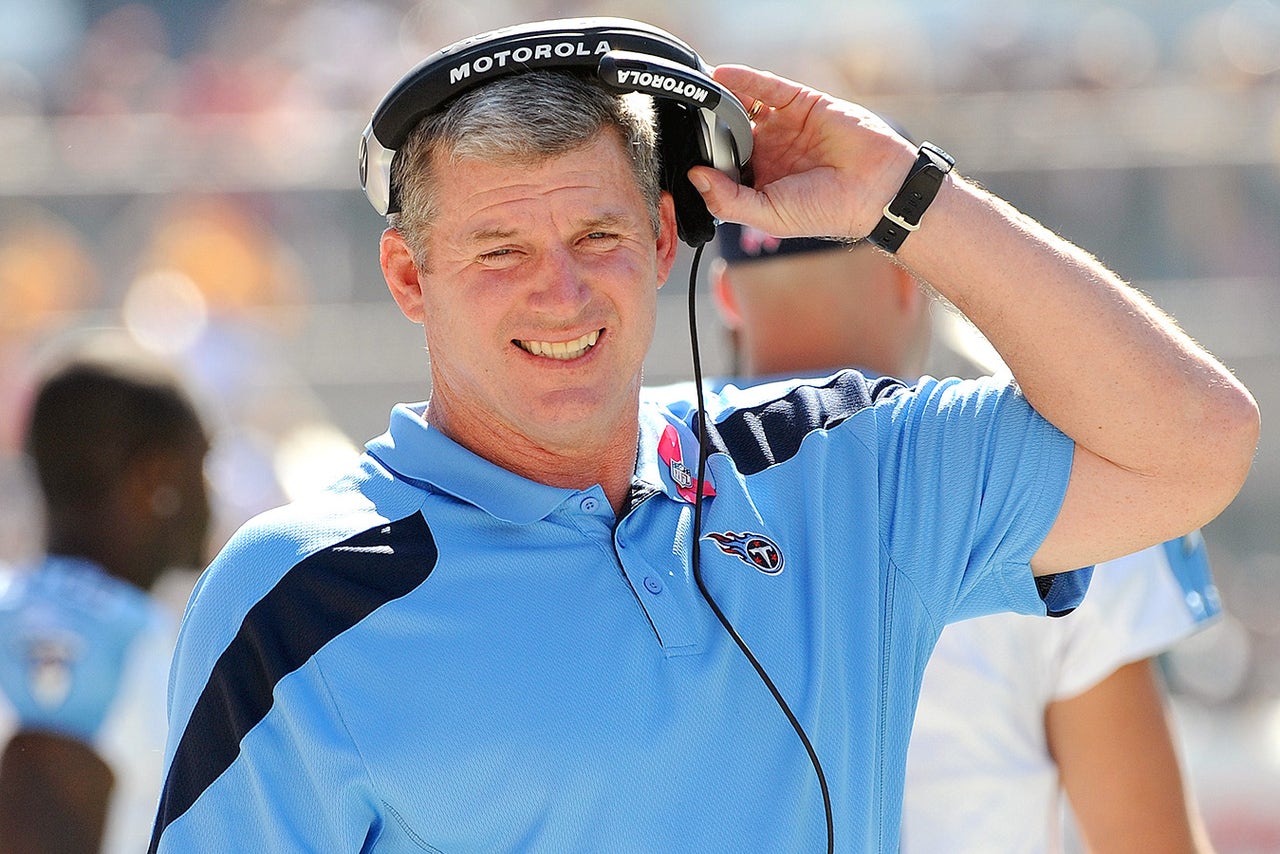 NASHVILLE, Tenn. -- Soon after being the first-round draft pick of the then-Houston Oilers, circa 1982, Mike Munchak started trying to figure ways to beat the Steelers.
The standout offensive lineman carried that burning desire to beat the Steelers all the way through a 12-year career that eventually garnered inclusion in the Pro Football Hall of Fame. It didn't change while being the franchise's offensive line coach from 1997-2010, even though the teams eventually landed in different divisions and the Oilers moved here to become the Titans.
It certainly didn't diminish the last three years while Munchak was Titans head coach. In 2011, the Steelers beat the Titans, but Tennessee returned the favor the following season.
Munchak spent 32 years as player, assistant coach, offensive line coach and head coach trying to beat the Steelers. But following being fired by the Titans after going 7-9 last season and not landing the team in the playoffs for the first time since 2008, Munchak is now doing everything he can to help the Steelers win as their new offensive line coach.
"It is very different," said Munchak, who was hired by Steelers head coach Mike Tomlin on Jan. 23. "(What) went through my mind when I came on the visit (was) all the years of being a player in the division, playing them twice a year. Most of the time you had to go through Pittsburgh to win the division, which we did quite a few times when I was with the Oilers and then, obviously, as a coach, when we were in the same division."
Here's the difference: The storied Steelers have won the Super Bowl six times in eight appearances; the Oilers/Titans made their only trip to the Super Bowl during the 1999 season with Munchak as offensive line coach -- falling to the Rams.
"When you first walk in for the (job) interview," Munchak said, "and you see the six Lombardi trophies sitting there, you realize all they have accomplished as an organization. And so, to be part of that is exciting. It's going to be different for me, but I'm really looking forward to the challenge coming up."
Part of that challenge is helping the Steelers get back to the playoffs after missing the last two seasons.
"Mike's offensive line background speaks for itself, both as a Hall of Fame player for the Houston Oilers and as a very successful coach with the Tennessee Titans," Steelers coach Mike Tomlin said of hiring Munchak to follow Jack Bicknell Jr., who was fired after one season.
After being fired by the Titans, Munchak interviewed for several NFL head coaching vacancies, along with his mater, Penn State. When those opportunities didn't pan out, he wanted to stay in football, but only if the right opportunity came along.
Then again, taking a break after 32 straight years in the NFL also crossed his mind.
"I talked to some coaches who had been through that, who had been in the league a long time and who had done that and the advantages of that, and I did consider that," Munchak said of possibly taking a year off. " ... I knew that I wanted to stay in football because I enjoy it too much not to be a part of it in some way. So, I knew I would have some opportunities in some other areas."
Not that Munchak's three seasons as Titans head coach (22-27 overall) were a disaster. His first season at the helm in 2011, the team went 9-7 and was eliminated from the playoffs in the final week of the season. Earlier that year, the Titans drafted Jake Locker with the No. 8 overall pick and ordained him as the franchise quarterback of the future.
But after being named the starter in 2012, Locker missed five starts and the Titans went 6-10 to place Munchak on the hot seat with then-owner Bud Adams.
Locker missed another nine starts last year after leading the team to an impressive 3-1 start. In the nine starts Locker missed, the Titans went 3-6 behind backup quarterback Ryan Fitzpatrick.
After Adams passed and son-in-law Tommy Smith was named to head the family's ownership group, the Titans went 7-9 last year to finish second in the AFC South and barely miss the playoffs again. That made for the difficult decision to fire Munchak and cut ties with a popular face of the organization for three-plus decades.
"Yeah, I think we all do to some degree," Munchak said of playing the what-if game. "I know that's a part of this league. Last year, 12 games came down to one touchdown or a field goal, and we only won half of them. So many things could have happened in those games where if you won one or two of them, it would have been a totally different year.
"You always do that as an athlete and player, because you realize how close you are to things."
Ironically, Munchak used the notion the Titans were so close to making the playoffs in motivating his players. It also was part of stating his case to Smith and general manager Ruston Webster for another season at the helm.
"As a head coach, you do that with your players, because you want them to realize what a fine line it is between winning and losing in this league," Munchak said. "One injury, one dropped ball, one bad decision, whatever it is, can make such a difference in a season. As much as we weren't happy with last year and the year before, and even my first year when we went 9-7, we could have won 12 games very easily on one little play.
"That part is frustrating, but everyone has to deal with it. At the time it looks good, because you can sell it to the players that we're not really that far off."
Munchak said getting another shot at NFL head coach would be great if the correct situation arises.
"If I end up coaching offensive line for the next 10 years, great," he said. "But if a good opportunity comes up to be a head coach and it's a good situation, I would love to do it."
But Munchak also enjoys getting back to working exclusively as offense line coach, where he is considered one of the best in the league.
"I'm back to being just on the offensive side and these 15 guys I am responsible for now," Munchak said of coaching the Steelers' offensive line that now includes Vanderbilt product Wesley Johnson (Round 5 draft pick).
"There are a lot of positives to that," he added, "because the relationships are a lot different when you're an assistant coach and you're spending so much time with just 15 of the same guys every day and finding the way to make them the best they can be and working and just focusing on running game protections and things like that instead of everything else that goes on with the rest of the players' lives. I enjoyed that phase of it."
When the NFL released team schedules in April, it didn't take long for Munchak to notice the Steelers will play at the Titans on a Monday nigh (Nov. 17). It will be weird for many fans of the Oilers and/or Titans to see Munchak wearing Steelers garb.
"Nashville has been home to me," Munchak said. "I love the Nashville area and the fan base. I know how excited they get, especially a national game and how great of an atmosphere it is going to be. It will be different, no doubt about it. It's not until November, but it will be exciting for a lot of reasons."
---
---