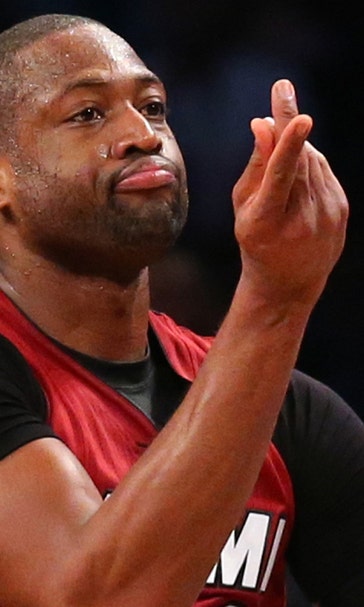 Dwyane Wade named Player of the Week for Eastern Conference
BY foxsports • February 1, 2016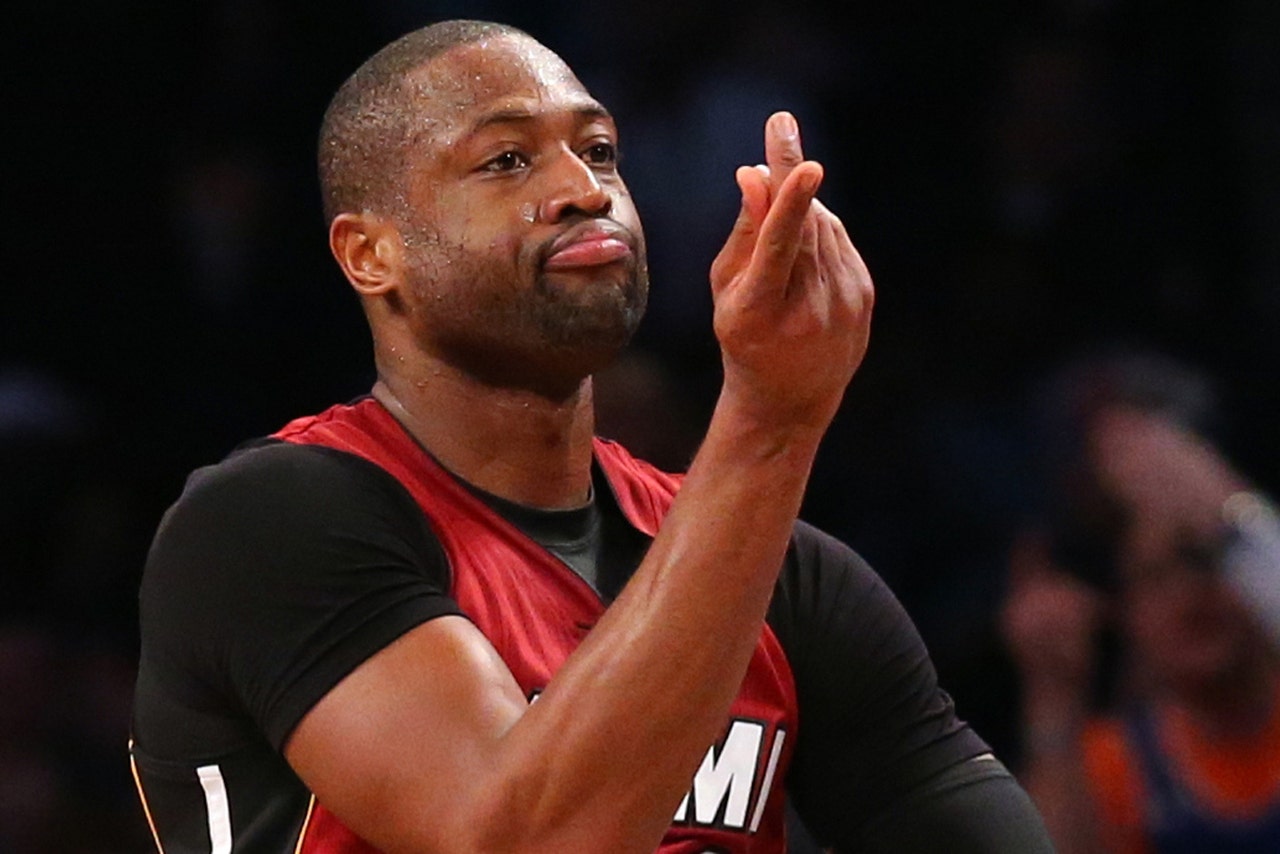 MIAMI -- The NBA announced Monday that Miami Heat guard Dwyane Wade was named the Eastern Conference Player of the Week for games played Monday, Jan. 25 through Sunday, Jan. 31. This marks the 53rd time in franchise history a Heat player has earned Player of the Week honors and the 19th time Wade has earned the honor in his career.
Wade led the Heat to a perfect 4-0 record after averaging 24.0 points, 7.0 assists, 4.8 rebounds, 2.00 steals and 1.75 blocks while shooting 50 percent from the field and 82.4 percent from the foul line. He led the team in points, assists and blocks three times each and in steals twice. He scored at least 20 points while shooting at least 50 percent from the field in four-straight games from January 22 through January 29, marking his 360th career game of at least 20 points and 50 percent from the field, the most by any guard since he entered the league. Additionally, he scored at least 10 points during the fourth quarter in each of the first three games of the week, marking the first time he accomplished the feat in at least three games since the 2010-11 season.
The 12-time NBA All-Star led off the week scoring a game-high 28 points while grabbing seven rebounds and dishing out a team-high five assists in a, 89-84, win at Chicago on January 25. On the second night of a back-to-back set on the road, Wade recorded game-highs of 27 points, eight assists, three steals and two blocks while scoring nine of his 11 fourth quarter points over the final 2:47 to play to help secure Miami's 102-98 victory against the Nets in Brooklyn. His 55 combined points over the back-to-back set was his highest total in consecutive games this season and the most in a back-to-back set on the road since his 64 total points at Orlando on March 13, 2012 and then at Chicago on March 14, 2012. In the third game of the week, Wade scored a team-high 24 points at Milwaukee on January 29 while also recording seven assists, four rebounds, a game-high three steals and a game-high three blocks, helping the Heat to a, 107-103, win. He capped the week posting 17 points, a game-high eight assists, four rebounds, two steals and a block, giving Miami the Southeast Division lead after defeating the Atlanta Hawks, 105-87.
---
---