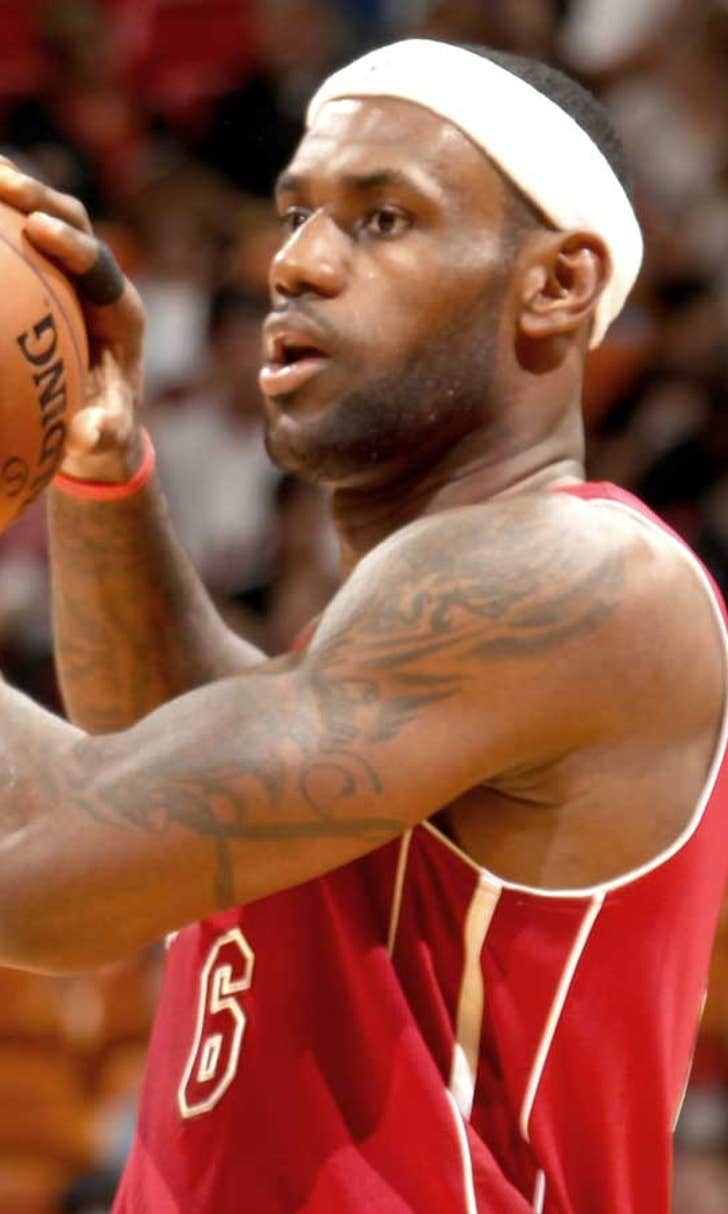 Daily Buzz: LeBron James not a fan of NBA's newest trend?
BY Sam Gardner • December 23, 2013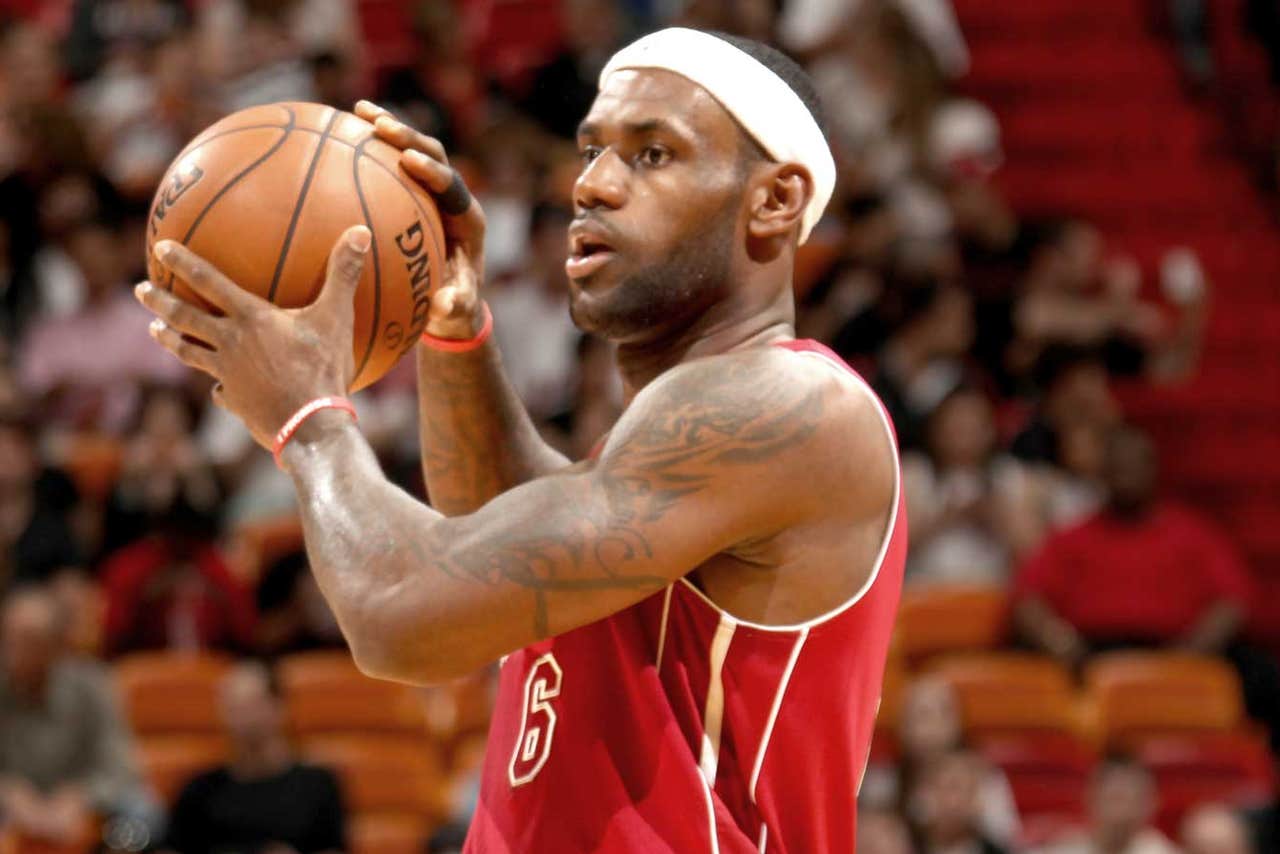 The NBA is trying to make sleeved basketball jerseys the new "it" thing in arenas across the league, and on Wednesday, all 10 teams with a Christmas Day game will be wearing them, whether they like it or not.
Unfortunately for the league, the two time defending champs are definitely voting "not" when it comes to the latest take on the basketball uniform.
LeBron James was asked over the weekend about the duds he and his teammates will be wearing when they visit the Lakers on Wednesday. Suffice it to say that the Heat star was not hot on the idea:
Apparently someone got in 'Bron's ear over the next couple days, though, because by Sunday — after the Heat spent a whole practice getting used to the feel of the shirts — Miami had warmed up to the idea of using them.
"No problems," James told the Sun-Sentinel. "You can do different things in practice that you can't do in the game. There's no problem. They felt comfortable. I think everybody felt comfortable in them."
Heat big man Chris Bosh echoed James' sentiment, but conceded that he'd still rather wear the regular jerseys.
"We didn't want to get to Christmas Day and just be wearing them for the first time," Bosh said. "You could have problems and malfunctions. We're players of rhythm and we have to get used to the same thing or at least try them out. It's like breaking in sneakers."
"…It feels like a V-neck T-shirt, like the kind you wear under you button-up on Sunday. I'm more of a classic basketball kind of guy. I've been wearing a tank top since I began playing. I didn't wear a T-shirt in college. It's different."
Now, for some links:
• Dwyane Wade's kids helped out with his proposal to Gabrielle Union.
• How much do American baseball players make when they play in Japan?
• Add this to your list of buzzer beater of the year candidates:
• If you're not tough enough to make free throws, Roy Williams kindly asks that you go play soccer:
• An epic rant by Southern Illinois' basketball coach sparked a clever T-shirt design:
• What happened to the ball after Peyton Manning threw his record 51st touchdown?
• Boise State's quarterback says he was wrongfully accused of peeing off a balcony in Hawaii.
• Memphis pulled off the niftiest fast break you'll see this side of the Harlem Globetrotters:
• Watch as an MLB player videobombs a player he was just traded for:
• Merry Christmas from Floyd Mayweather?:
• A Syracuse football player described bowl games as pointless, but does appreciate a good gift bag.
• What does most of the world call soccer? Hint: It's not soccer.
• Wait, who are the Pacers playing Monday night?:
• Doug Baldwin played a part in a crazy interception Sunday, then got drug tested Monday:
• The Pirates get in on the Christmas message game, featuring ugly sweaters and an SNL theme:
• In other Pirates news, Andrew McCutchen met the baby boy who was born after a McCutchen foul ball sent a woman into labor.
• Robert Woods on being ejected against Miami for throwing a punch: "Sometimes you gotta be a man."
• See first-hand what it's like to win a World Series in this video from GoPro and the Boston Red Sox:
• Lance Stephenson did Courtney Lee dirty on this play Sunday:
---
---