National Football League
National Football League
Cowboys' Weeden says he's the most prepared backup QB in the NFL
Published
Oct. 29, 2014 4:57 p.m. ET

IRVING, Texas - Tony Romo's status is in doubt for Sunday's game with Arizona, but Cowboys backup quarterback Brandon Weeden has no doubt he will be prepared to step in.
"I probably get more reps than any other backup quarterback in the league," Weeden said Wednesday. "I'm not complaining. I need them."
Weeden gets those practice repetitions because Romo has taken Wednesdays off from practice this season to save the wear-and-tear on his surgically repaired back.
Monday night, that back took another hit when Romo suffered a contusion while being sacked.
Weeden took over and led the Cowboys to a field goal and a touchdown on two drives before Romo came back into the game.
Weeden was 4-of-6 passing for 69 yards in his appearance against Washington. The highlight was a 25-yard touchdown pass to tight end Jason Witten.
Weeden attributed his sharpness to the work he got in the offseason and pre-season while Romo was recovering from back surgery.
"It was huge. I was actually 'right' for once. There were a couple of throws in there that I made, the seven route to Witten, I had made that throw a couple of times in training camp," Weeden said.
"It's just nice to have the rhythm, the repertoire with those guys. The comfort level is the biggest thing. Those reps in those OTAs and throughout mini-camps are huge."
Before joining the Cowboys this season as a backup, Weeden started 15 games   in 2012 and five games last season for Cleveland.
He admitted that transitioning to a backup role hasn't been easy, but compared it to his days as a minor league baseball player, prior to starring at Oklahoma State, when he spent time in the bullpen as a relief pitcher.
"It's really hard. It's just a different mindset. The uncertainty of you may play, you may not play for six, seven, eight weeks, you just don't know," Weeden said.
"You've just got to approach it like you're going to play at some point. That way when your number's called you're not caught off guard."
If Romo's bruised back heals in time, he will play Sunday. Until that happens, Weeden and third-stringer Dustin Vaughan will get the work in practice.
The uncertainty of whether he will start Sunday doesn't bother Weeden.
"If he's out there practicing, great. If not, then I'll step in there and take each rep. Which has been good for the last seven or eight weeks, I've been able to take the reps on Wednesdays, which has been big for me," Weeden said.
"The  biggest thing for all of us is it's a short week. We're dealing with one less day of preparation. The reps are going to be cut down a little bit because you've got to get fresh."
Should he start Sunday, or play at any time this season, Weeden is confident he can keep the offense on pace.
"That's the plan," Weeden said. "The nice thing about this offense, we've got so many weapons around us that as a quarterback, you look out there and you've got great receivers, 10 other guys that are great players. My job as a quarterback is just to keep the train on the track, keep it rolling.
"The communication standpoint and all that is probably going to be a little bit different because Tony likes to do a bunch of stuff if he sees something and he's been unbelievable at it. I'm going to go out there and just try to be efficient, get the ball in their hands and let them do the hard work."
Follow Keith Whitmire on Twitter: @Keith_Whitmire
---
---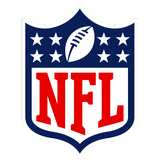 Get more from National Football League
Follow your favorites to get information about games, news and more
---