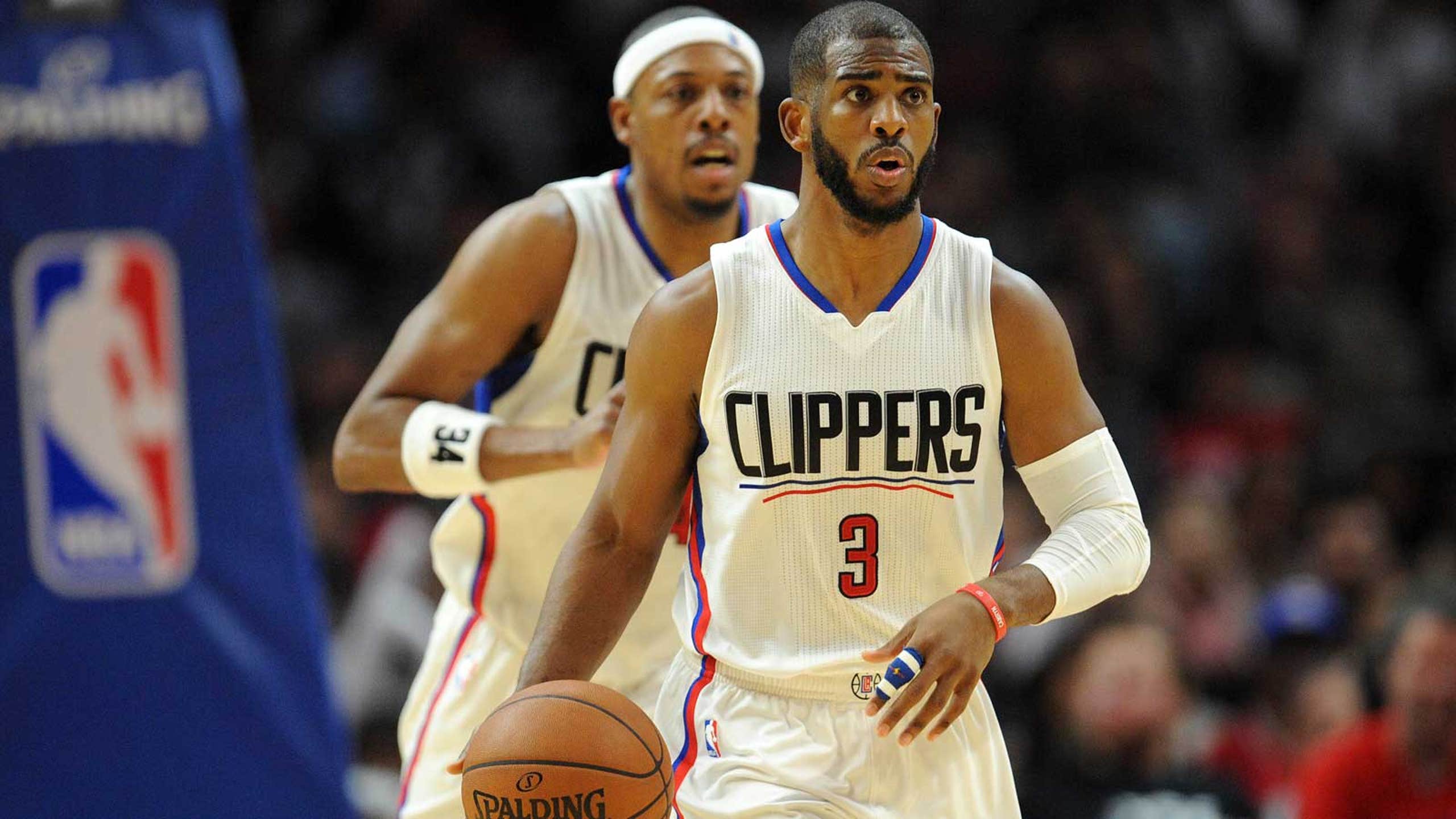 Clippers win 10th straight despite no Jordan, Griffin
BY foxsports • January 14, 2016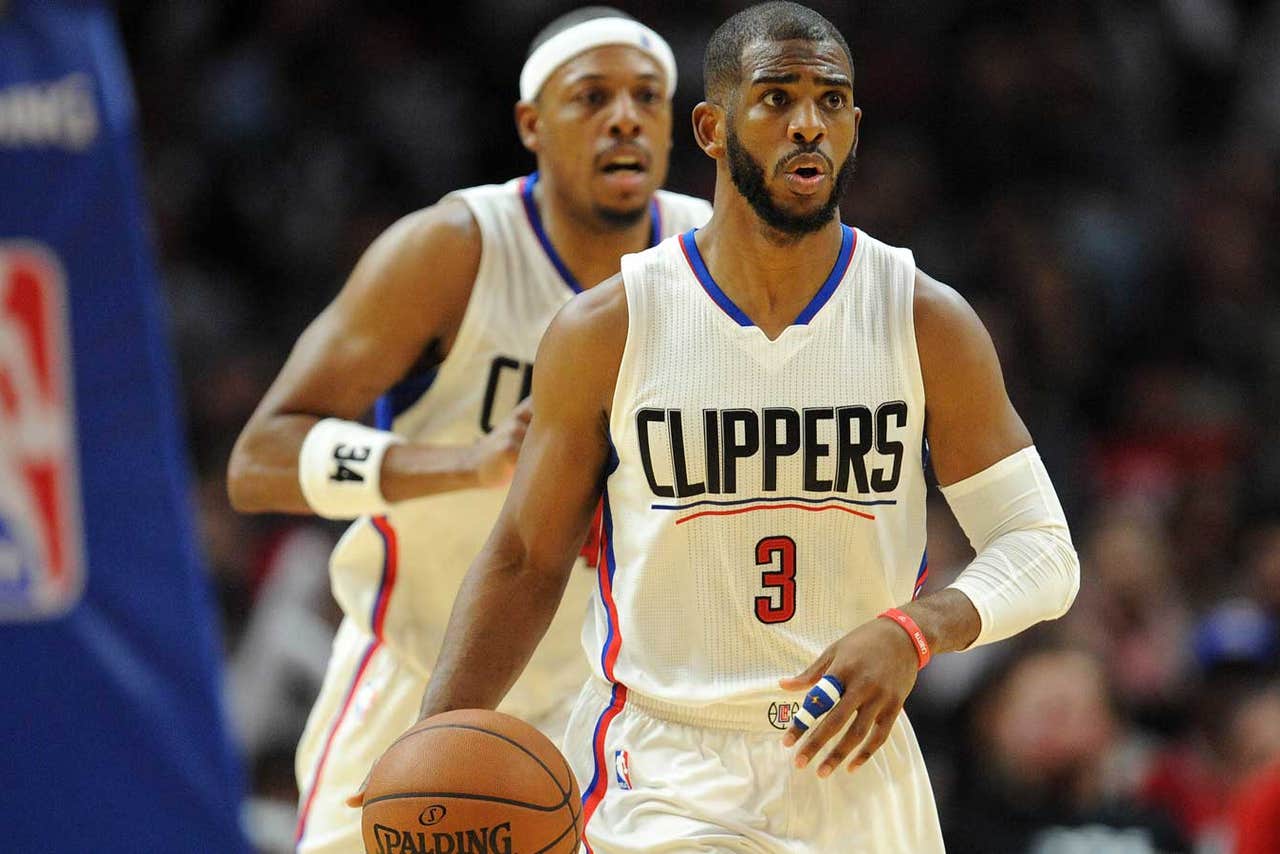 LOS ANGELES (AP) -- No matter how much adversity the Los Angeles Clippers have experienced lately, they just keep winning. This time they did it without both Blake Griffin and DeAndre Jordan.
Backup center Cole Aldrich had 19 points and seven rebounds in place of an ailing Jordan, and the Clippers used a thunderous third-quarter surge to beat the Miami Heat 104-90 Wednesday night for their 10th straight victory.
"It's easy to start feeling sorry for yourselves when you don't have Blake and D.J.," coach Doc Rivers said. "But nobody mentioned it. They just kept playing. Paul (Pierce) was great at halftime. He kept saying: `We're going to win this game, guys. I'm telling you, we're going to win this game.'"
Jordan was sidelined because of pneumonia, ending the NBA's longest active consecutive games played streak at 360.
The eight-year veteran, who led the league in rebounding the past two seasons, had the second-longest streak in franchise history behind Randy Smith's 595 straight games with the Buffalo Braves.
"You get so used to just (writing) his name in the lineup, you don't even think about it," Rivers said. "You appreciate guys like that."
Los Angeles is 9-0 since Griffin, the team's leading scorer, went down with a partially torn tendon in his left quad. Overall, the Clippers are 21-8 when the five-time All-Star has sat out due to injury or suspension -- including a 9-6 mark last season.
Jordan missed a game for the first time since March 23, 2001. On that occasion, the Clippers beat Washington 127-119 in double overtime at Los Angeles after Jordan was diagnosed with a mild case of pneumonia.
"I can tell you he was doing everything he could to try to play this game," Rivers added. "I thought that even the thought of it was ludicrous -- but not him. He texted back and forth: `I'm going to play. I'm going to make it. I'll be there.' And then he finally, the last text was, `I can't make it.'"
Chris Paul had 15 points and 12 assists for Los Angeles. Aldrich, a five-year veteran making his first start in 17 games with the Clippers, made seven of 14 shots while playing a season-high 24 minutes.
All 18 of Aldrich's previous starts in the NBA came with the New York Knicks.
"Cole knows who he is. He has this body, and he uses it," Rivers said. "He doesn't try to beat you athletically. He just gets his body in the right positions and he rolls to the right spot.
"We said before the game there won't be a lot of (alley-oop) lobs tonight for Cole, but there will be a lot of land-shark rolls. He got his body into position and he made shots. He was terrific."
Paul also praised Aldrich.
"Cole is a guy that just stays ready," Paul said. "Whenever his number is called, he comes in and does whatever he has to do. With some of these guys missing games, other players are given opportunities to build confidence."
Reserve guard Pablo Prigioni had a career-high eight steals -- one shy of the franchise record held by Rivers.
"Pablo is just a crafty veteran player," Rivers said. "Eight steals in 14 minutes is impressive, but that's what he does. He honestly drives (assistant coach) Lawrence Frank crazy, because on half those steals, he should be getting back on defense."
The winning streak is the Clippers' third of 10 or more games during the past four seasons. They also had an 11-game run in 2013-14 and won a franchise-record 17 straight in 2012-13 -- going 16-0 in December.
Miami (22-17) is the only team the Clippers have faced during their streak that currently has a record of .500 or better.
Reserve guard Gerald Green led the Heat with 19 points and Dwyane Wade added 16 points and eight assists. Miami's third straight loss equaled its longest skid of the season and kept the Heat a game behind first-place Atlanta in the Southeast Division.
Miami committed a season-high 24 turnovers, compared to eight for the Clippers. Wade had seven all by himself.
"I was trying to make things happen, but I had too many turnovers," Wade said. "I was just trying to be aggressive, especially in transition. We had some opportunities, but they did a good job of getting back, gambling at certain times, and we did some lazy passing."
Hassan Whiteside came off the bench for the first time this season and had 10 points and 11 boards after sitting out Monday's loss at Golden State because of pain in his right knee.
TIP-INS
Heat: Wade, who turns 34 on Sunday, has not recorded a double-double in his last 71 games since Jan. 11, 2015, when he had 17 points and 10 assists against the Clippers. ... No player on the team has had a double-digit assist game this season.
Clippers: Now that Jordan's streak is over, Cleveland F Tristan Thompson has the NBA's longest active consecutive games streak at 324. . Paul has been on the winning side in 10 of his 16 career head-to-head matchups against Wade. ... Jamal Crawford scored 15 points on 4-for-15 shooting.
UP NEXT
Heat: At Denver on Friday.
Clippers: Host Sacramento on Saturday.
---
---