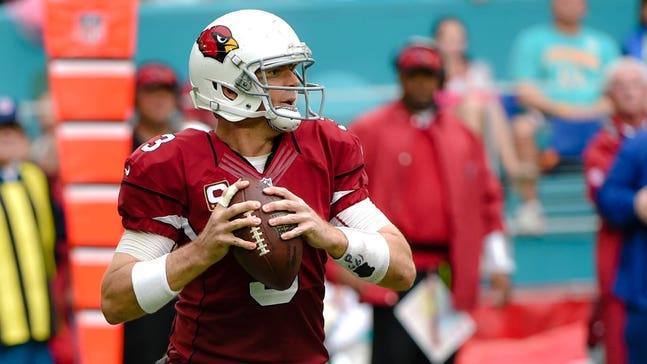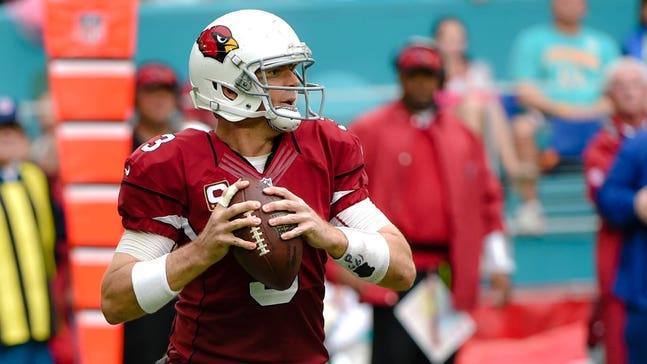 Cardinals' Carson Palmer looks to finish strong
Published
Dec. 28, 2016 8:23 p.m. ET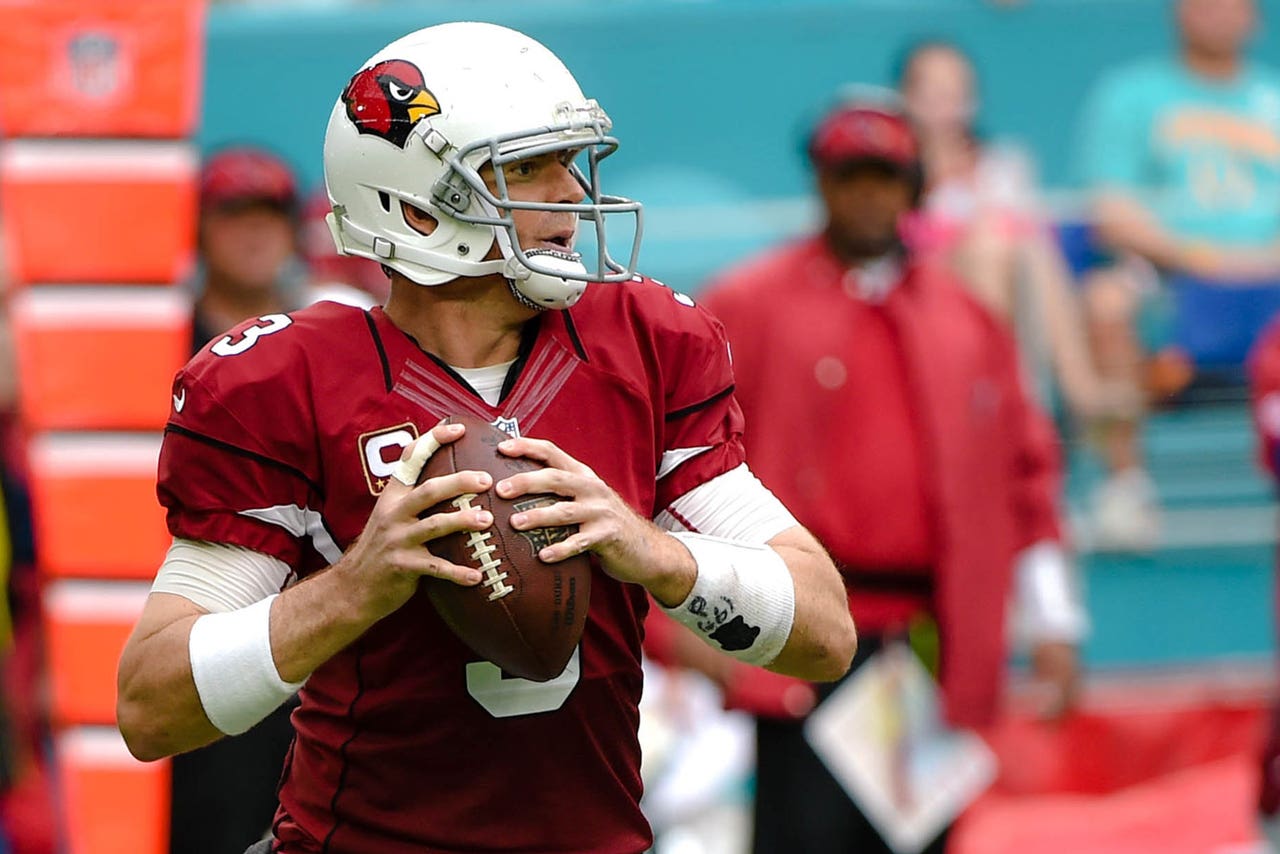 TEMPE, Ariz. -- Carson Palmer turned 37 years old on Tuesday. He worked out, got acupuncture and watched film.

"It was a work day, unfortunately," the Arizona Cardinals quarterback said Wednesday. "I went to lunch ... Other than that, a normal Tuesday."

Maybe skipping major birthday indulgences and all of those "normal" Tuesdays -- typically the day off for NFL players each week -- are one reason Palmer continues to play at a high level in his 14th season.

And while Palmer isn't saying that he's thinking about next season already, there will, by all indications, be a next season.

Palmer is under contract through 2018 after receiving an extension before this season. He has one more game to play this season, New Year's Day in Los Angeles against the Rams.

"It's hard to carry over much from the year before, but it definitely sends you off into the offseason the right way," he said of the importance of winning the season's last two games, which the Cardinals can do Sunday. "But no doubt, going in and finishing 2-0 the last two games on the road against good opponents, it might carry over a little bit."

Palmer has taken a lot of hits this season but has held up well, having missed only one game. As has been the case for much of the season, he was given Wednesday off from practice.

Coach Bruce Arians said he had to persuade Palmer to accept the off days.

"Physically, he works out like a maniac and he takes great care of himself. I'm looking at Drew Brees, and these guys are not getting old anymore," Arians said.

"Sports science is such an unbelievable thing now, with diet and exercise and all the things that they can do. Peyton (Manning) played really well all the way up to the end, and (Tom) Brady is up there, too. There's no reason he can't."

Palmer completed 64 percent of his passes last season for 4,671 yards and 35 touchdowns, with a quarterback rating of 104.6. This season's numbers are down, as Palmer has a 61.5 percent completion rate, 3,978 yards, 23 touchdown passes and an 87 rating.

Palmer has also thrown two more interceptions than last season, 13 to 11. But the Cardinals' offense has still been productive with Palmer at the helm.

Arians remains faithful in his quarterback, in no small part because of the intangibles the three-time Pro Bowler provides. Arians noted that Palmer instills confidence in his teammates when things aren't going well, and likened him to a father figure for many young players.

"He knows how to give a guy confidence and pick him up and not let him worry about failure," Arians said. "That's what leaders do."

Sunday will be a special day for Palmer at the Los Angeles Memorial Coliseum. It will be his first time playing on that field since his college days at USC.

"I never thought it would have happened way back when. I remember playing our last game there against Notre Dame in a huge game for both teams," Palmer said. "Playing in that game, it was senior night, you never think you're going to get this opportunity. You hear chatter of a team moving to LA, but you just don't think that it's an in-division opponent and you'll have an opportunity to run out of that tunnel one more time.

"It's going to be emotional, I'm sure," he added.

NOTES: The Cardinals signed safety Christian Bryant from the Giants' practice squad and cornerback Brian Dixon from the Saints' practice squad, the team announced Wednesday. Bryant played in two games for Arizona before being released on Nov. 28. Dixon has played in 37 games over the last three seasons with the Saints. ... The Cardinals also signed center/guard Daniel Munyer to the practice squad. ... DT Ed Stinson missed Wednesday's practice because of illness.
---
---