Major League Baseball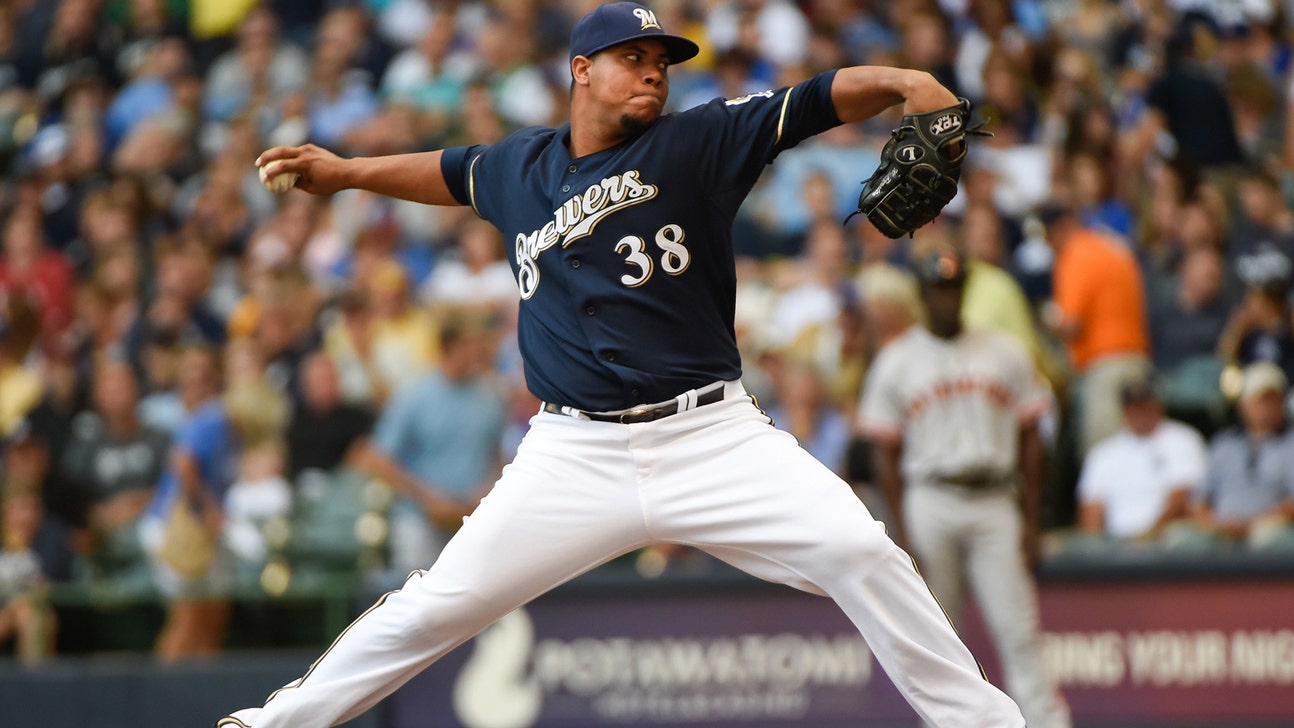 Major League Baseball
Brewers' Peralta first pitcher to reach 14 wins this season
Published
Aug. 7, 2014 6:56 p.m. ET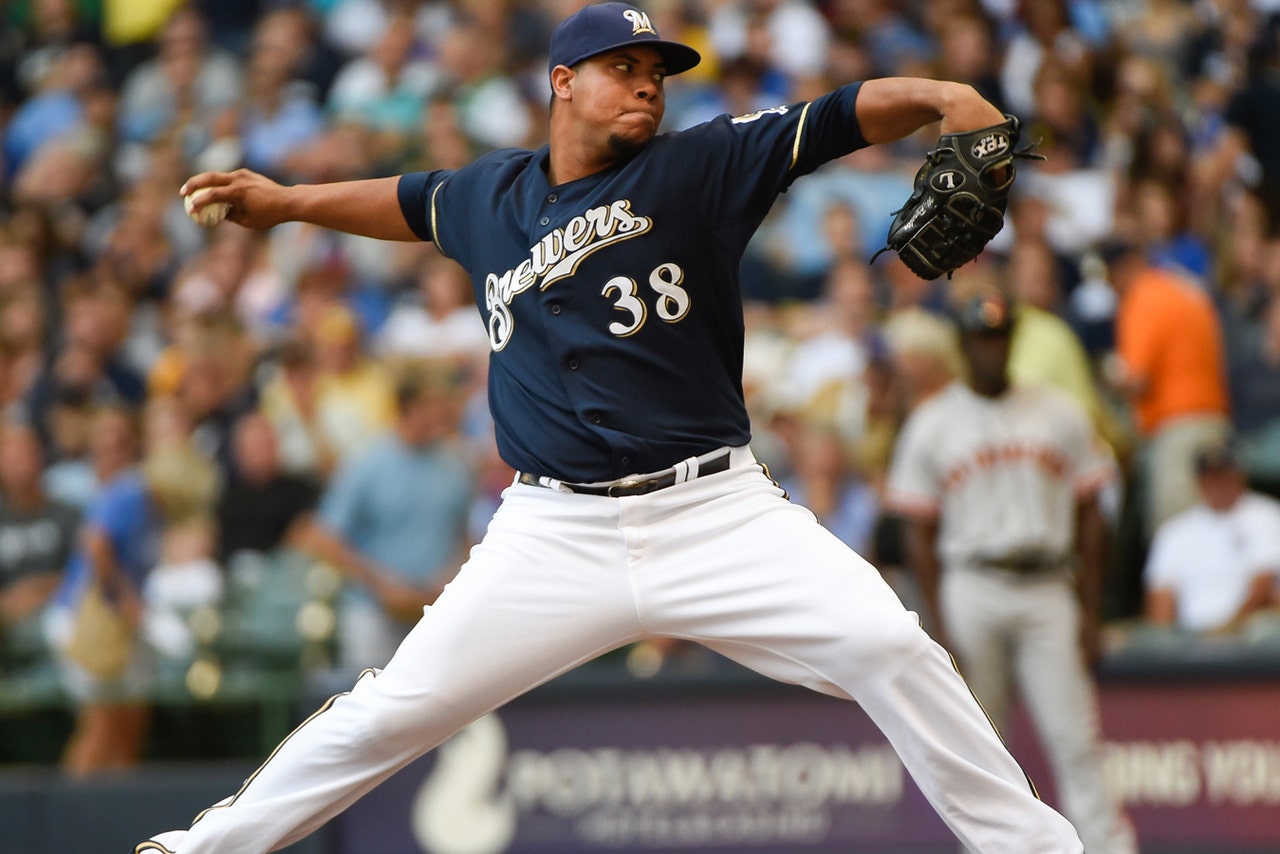 Odds are, nobody had Wily Peralta as the first pitcher in baseball to reach 14 wins this season.
But that's indeed the case after yet another strong performance by the young right-hander. Peralta won his fifth game in a row Thursday, leading the Milwaukee Brewers to a 3-1 victory and a series win over the San Francisco Giants at Miller Park.
"There are a lot of great starting pitchers out there, and to be able to be leading the league, that's amazing, a great feeling," Peralta said. "That's a thing that I've been working hard (for) in the offseason and been working hard in the season to be on top. It feels amazing."
In order to get to his 14th win, Peralta had to work through a couple of tough situations where things didn't exactly go his way. A pair of well-placed singles and a hit by pitch loaded the bases for the Giants in the first inning, but Peralta responded by striking out Joe Panik.
"I wasn't concerned because of the way it happened," Brewers manager Ron Roenicke said of the first inning. "It was a bloop jam shot that we don't get to, and it was two groundballs that are not hit hard, they're just located well."
Peralta allowed his only run of the afternoon in the fifth, as he was burned by Giants pitcher Jake Peavy reaching on a wild pitch after striking out. Two consecutive seeing-eye singles allowed San Francisco to tie it at 1-1, and the Giants had two on for the middle of their order with nobody out.
"That's a situation where you have to calm down and make your pitches," Peralta said. "I was able to do that today. (Buster) Posey and (Pablo) Sandoval, those are two great hitters. I was able to strike out Posey, and just trying to make Sandoval make contact and get a groundball."
Innings like the one Peralta experienced in the fifth would have gotten away from him mentally last season, but he buckled down to strike out Posey and get Sandoval to hit into a double play.
By working 6 2/3 innings and allowing just one run, Peralta is 5-0 with a 1.64 ERA in his last five starts.
"I think he's learned how to pitch," Brewers catcher Jonathan Lucroy said. "Whenever you learn how to pitch and use your strengths against hitters' weaknesses and you are able to execute, that's the results of what you see. You see the results now of that knowledge and experience."
Roenicke ran Peralta back out for the seventh inning at 95 pitches, possibly a sign of how the bullpen has struggled of late but definitely an indicator of the faith he has in the right-hander.
Peralta allowed a leadoff single to Andrew Susac, but made two big pitches to strike Travis Ishikawa and Angel Pagan out looking on 3-2 counts. Peralta's 115th pitch, the most he's thrown in his career, was 97 mph and was good for his career-high ninth strikeout.
"I have a lot of confidence in Wily," Roenicke said. "He doesn't seem to lose his stuff when he gets to a point where most guys do. I looked up there one time and on his 98th pitch it was 98 mph.
"He's just a big, strong guy, and I think when he's pitching well ... his pitch count got up there in the first inning and then after that I thought he did a real nice job. That's why we pushed him a bit."
Peralta had no flyball outs Thursday, as he recorded 20 groundballs outs to go along with his nine K's.
Inconsistency plagued Peralta in his first full season in the big leagues last year, as he showed his vast potential in some outings but also battled his own emotions in others. Whether he could put it all together was the question, and it seems like he has.
In a stretch in which the Brewers have fought to hold onto first place in the National League Central Division, Peralta has stepped up and become a guy Milwaukee can count on for a strong effort every five days.
"It's experience and maturity for him," Lucroy said. "He's learned how to handle it and what it takes. He's definitely shown a lot of improvement. He's really, really good and a big part of our rotation."
Follow Andrew Gruman on Twitter
---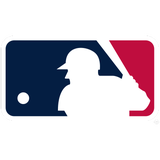 Get more from Major League Baseball
Follow your favorites to get information about games, news and more
---