National Basketball Association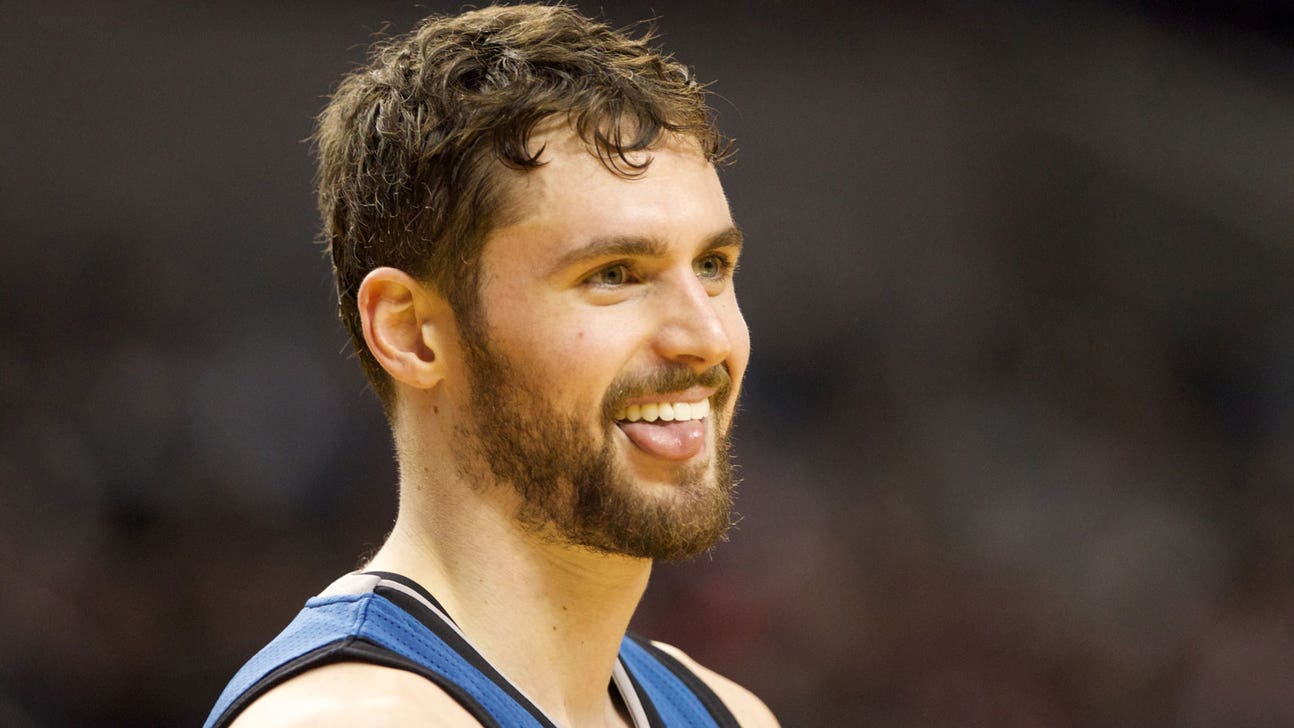 National Basketball Association
AP sources: Cavs, Wolves set for Love-Wiggins deal
Published
Aug. 7, 2014 5:21 p.m. ET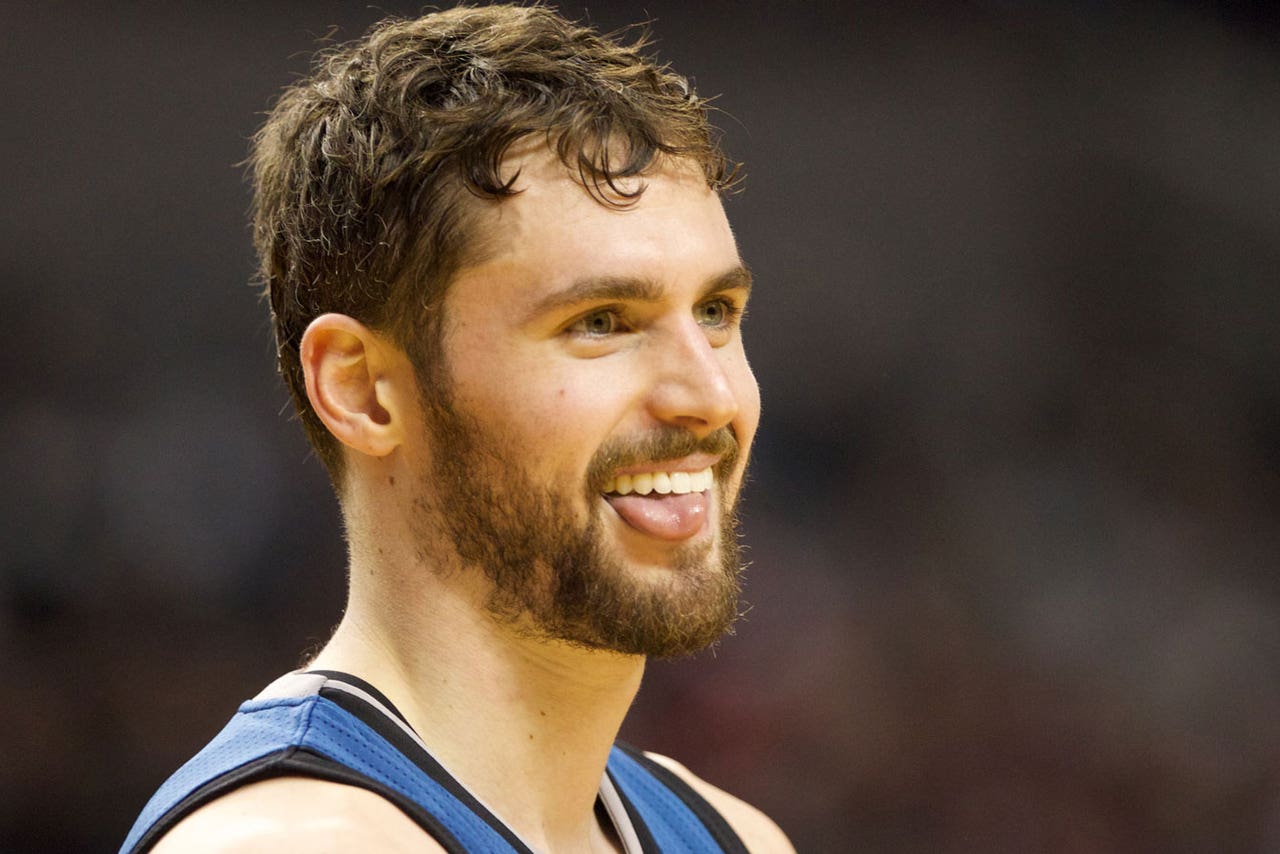 LeBron James and Kevin Love won Olympic gold medals together. They're about to team up again, this time to try and end Cleveland's 50-year championship drought.
Love will soon be on his way from Minnesota to Cleveland after the teams reached an agreement in principle to a trade that will send the All-Star forward to the Cavaliers for Andrew Wiggins, Anthony Bennett and a first-round draft pick, two people with knowledge of the deal told The Associated Press on Thursday.
They spoke on condition of anonymity because no official agreement can be reached until Aug. 23, when Wiggins, this year's No. 1 overall draft pick, becomes eligible to be traded.
By that point, the deal could be expanded to include a third team, according to one of the people familiar with the talks. The Timberwolves have had discussions with the Philadelphia 76ers about acquiring forward Thaddeus Young to help fill Love's shoes. The Wolves could use the first-round pick they get from the Cavaliers to help entice the Sixers to part with the 26-year-old Young, but talks continue on that front, the person said.
For now, the deal will unite Love, James and All-Star point guard Kyrie Irving in a new-look "Big 3" in Cleveland and give the city's long-suffering sports fans realistic chance to celebrate a first title since 1964, when the Browns won the NFL title.
The Love-to-Cleveland chatter has been going on for weeks and the teams had been discussing a possible deal long before James announced he was re-signing with the Cavaliers.
In Miami, James won two titles and went to four straight NBA finals with teammates Dwyane Wade and Chris Bosh. They were a power trio, making the Heat both envied and despised by the rest of the league.
James, Irving and Love could be equally devastating.
Now in the prime of his career at 29, James is the best player in the NBA as he returns home to Ohio. Irving is 22, this year's All-Star game MVP, and just beginning to scratch his potential. And the 25-year-old Love is coming off his best season, one in which he averaged 26.1 points, 12.5 rebounds and 4.4 assists. He's the top "stretch 4" -- a power forward who can rebound and shoot 3-pointers -- in the game, but all of his offensive gifts haven't been enough to get the Timberwolves into the playoffs in the rugged Western Conference.
That won't be a problem in Cleveland now that James is back.
The Cavs, who haven't been to the playoffs since James left in 2010, are certainly expected to be one of the league's top teams. Although they're giving up Wiggins and Bennett, they have promising role players in Dion Waiters, Tristan Thompson, Mike Miller and Anderson Varejao, giving them more than enough talent to challenge anyone in the Eastern Conference.
Love can opt out of his contract next summer, and the three-time All-Star made it clear to the Timberwolves that he was looking to join a contender after missing the postseason for six seasons in Minnesota.
For the Timberwolves, the departure of Love ends one era. But Wiggins could be the start of something special in Minnesota.
A prep sensation in Canada before spending one season at Kansas, he's a super-athletic wing player scouts deem NBA-ready from a defensive standpoint. He needs to work on his offense, but appears to be a perfect fit to play alongside point guard Ricky Rubio in a new, more up-tempo Wolves offense.
Wiggins' representatives have already begun researching possible endorsement opportunities for him in Minnesota, according to a person with knowledge of those pursuits. That person spoke to The AP on condition of anonymity because the deals have not been completed.
Bennett, the No. 1 pick in 2013, also has intriguing potential. He struggled last season while recovering from a shoulder injury but looked much improved in the Las Vegas Summer League.
As promising as the deal is for Minnesota, it will be tough replacing Love, who was face of the franchise. He alone gave worn out Timberwolves fans a reason to come to the arena during cold winters after Kevin Garnett was traded to Boston.
In Cleveland, Love gets what he's wanted for so long -- a talent-laden roster that expects to compete not just for the postseason, but for a title.
The teams had talked before the draft about a trade involving Love, but his camp made it clear to Cavs owner Dan Gilbert and Cleveland's front office that he wasn't interested in signing a long-term contract with a young and unproven team that had not made the playoffs since 2010.
Then James left Miami for home, changing everything for Love, who won a gold medal with the four-time MVP at the 2012 London Olympics.
The Wolves and Cavs have been in agreement on Love and Wiggins being the primary pieces of a trade for some time, the people with knowledge of the deal said. One told AP the Cavaliers have not had any discussions on a contract value or length for Love.
Love withdrew from his planned participation with Team USA at the FIBA World Cup of Basketball to avoid an injury that could derail the deal that is now on the fast track.
---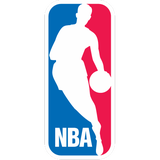 Get more from National Basketball Association
Follow your favorites to get information about games, news and more
---