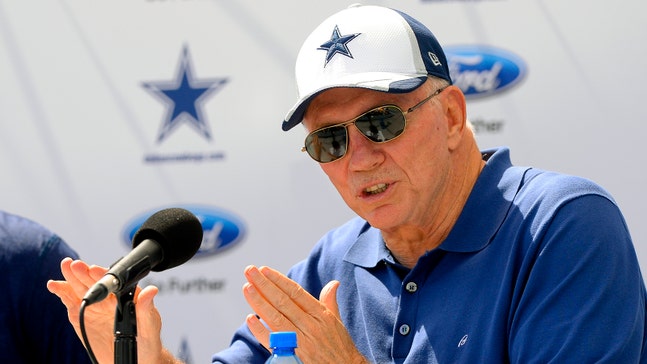 '90s Cowboys think team can handle problem players
Published
May. 24, 2015 10:39 p.m. EDT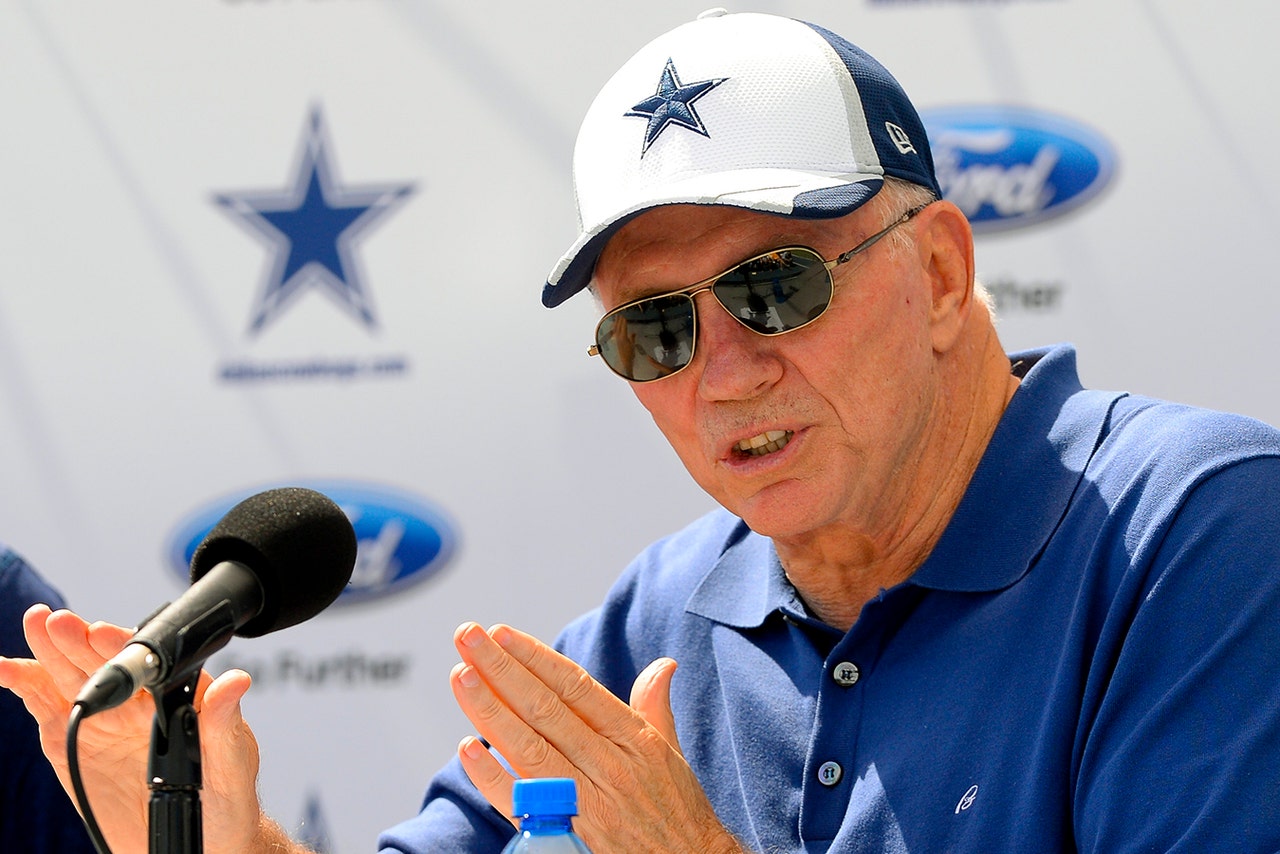 DALLAS -- Ex-Cowboys Larry Brown, Greg Ellis, and Daryl Johnston believe their former team is skilled in absorbing so-called problem players such as defensive ends Greg Hardy and rookie Randy Gregory.
"Jerry [Jones] has got a second-chance operation football team going," Ellis, who played from 1998-2008 with the club, said. "But I think it's good. Sometimes guys make mistakes and you need teams that can give you that second chance."
Gregory failed a drug test at the NFL scouting combine earlier this year, and his draft stock plummeted to the late second round where Dallas picked him. Sources also indicate the 2014 All-Big Ten first teamer could suffer from bipolar disorder.
Hardy came to Dallas on a one-year, $11.3 million deal. The NFL suspended Hardy 10 games due to his domestic abuse charges in Mecklenberg County, North Carolina last year. Charges were dismissed on February 9 when the accuser, Nicole Holder, failed to appear to testify. Nonetheless, the league suspended Hardy to send a strong message that domestic violence is intolerable, especially after the backlash of the Ray Rice and Adrian Peterson cases.
"They have a great staff in place," Brown said. "So this is nothing new for them. They work with kids who have had challenges before and have done a good job with those kids before that have challenges."
Three-time Super Bowl champion, and current NFL on FOX analyst Johnston agrees with his former teammate.
FOX SPORTS DAILY
COWBOYS EDITION
Cowboys News To Your Inbox!
*By clicking "SUBSCRIBE", you have read and agreed to the Fox Sports Privacy Policy and Terms of Use.
"Dallas does have great resources for players to overcome issues in their past. We've seen it work, and we've seen it not work. So, really what it boils down to is the individual."
A recent example of the Cowboys resources and staff helping a young player was receiver Dez Bryant. After pre-draft concerns and first-year mishaps that cast the young pro as immature and mercurial, Bryant spent time with owner Jerry Jones to improve his situation and handle responsibility. Though franchised, the two-time Pro Bowler is on the verge of a long-term deal with the Cowboys.
Failed examples include cornerback Pacman Jones, who got into an altercation with his own bodyguard at a Dallas hotel. After a six-game suspension during the middle of the season, Dallas released Jones from his four-year contract and made him a free agent that off-season.
"Sometimes it works out, sometimes it doesn't," said Ellis. "We just need those guys to show the love back and produce."
For Johnston, ultimately, the decision comes down to the individual players if they want to better their off-the-field lives.
"Does Greg Hardy, does Randy Gregory want to make a change in their life? If they do, then everything is there for them. But they have to want to do it themselves. They have to want to make a difference."
"The Cowboys are probably the perfect fit," Brown said. "They have the right owner in place to help kids."
MORE FROM FOX SPORTS SOUTHWEST: 
- PHOTOS: Cowboys Cheerleaders Auditions
- Ranking NFL quarterback salaries
- Oldest player on every NBA team
- College football's highest paid coaches in 2014
---
---