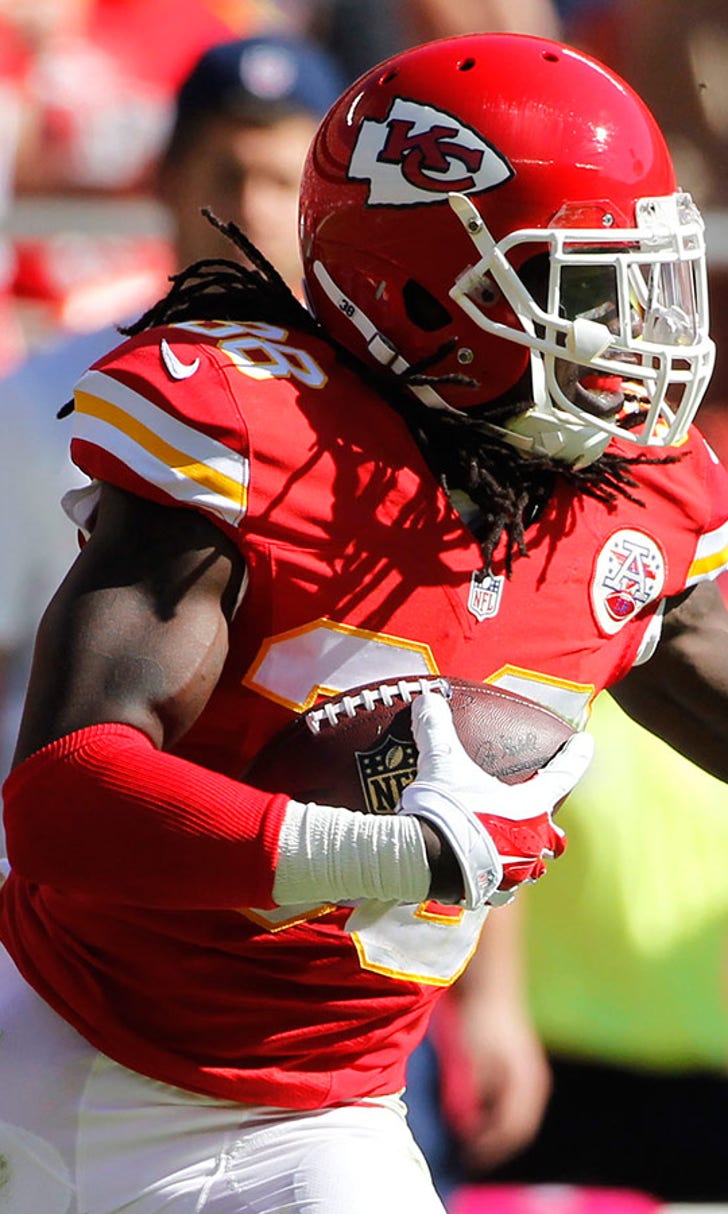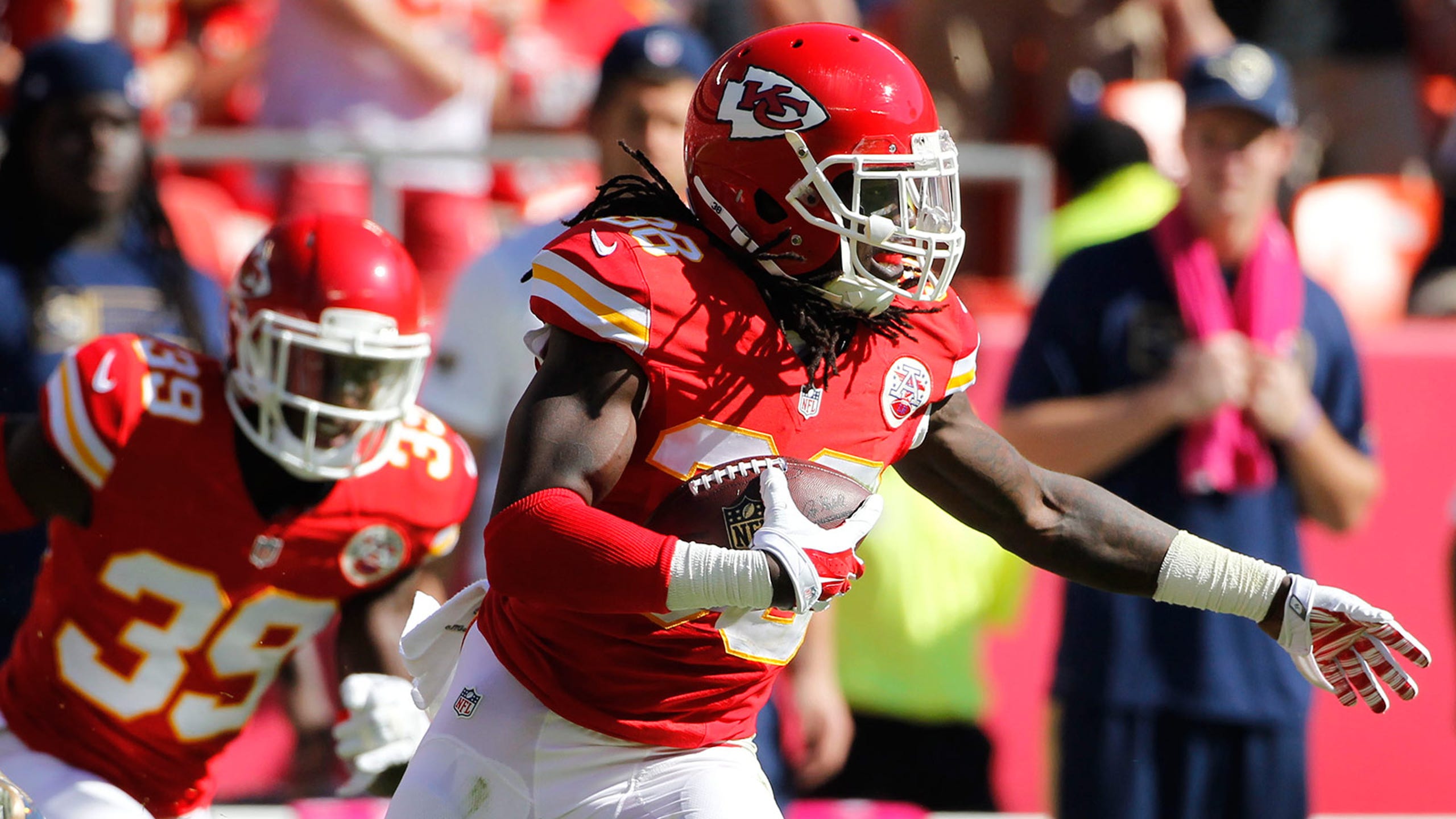 3 in the Kee: You just can't stop Santos, Parker or the Power of Toub
BY foxsports • October 27, 2014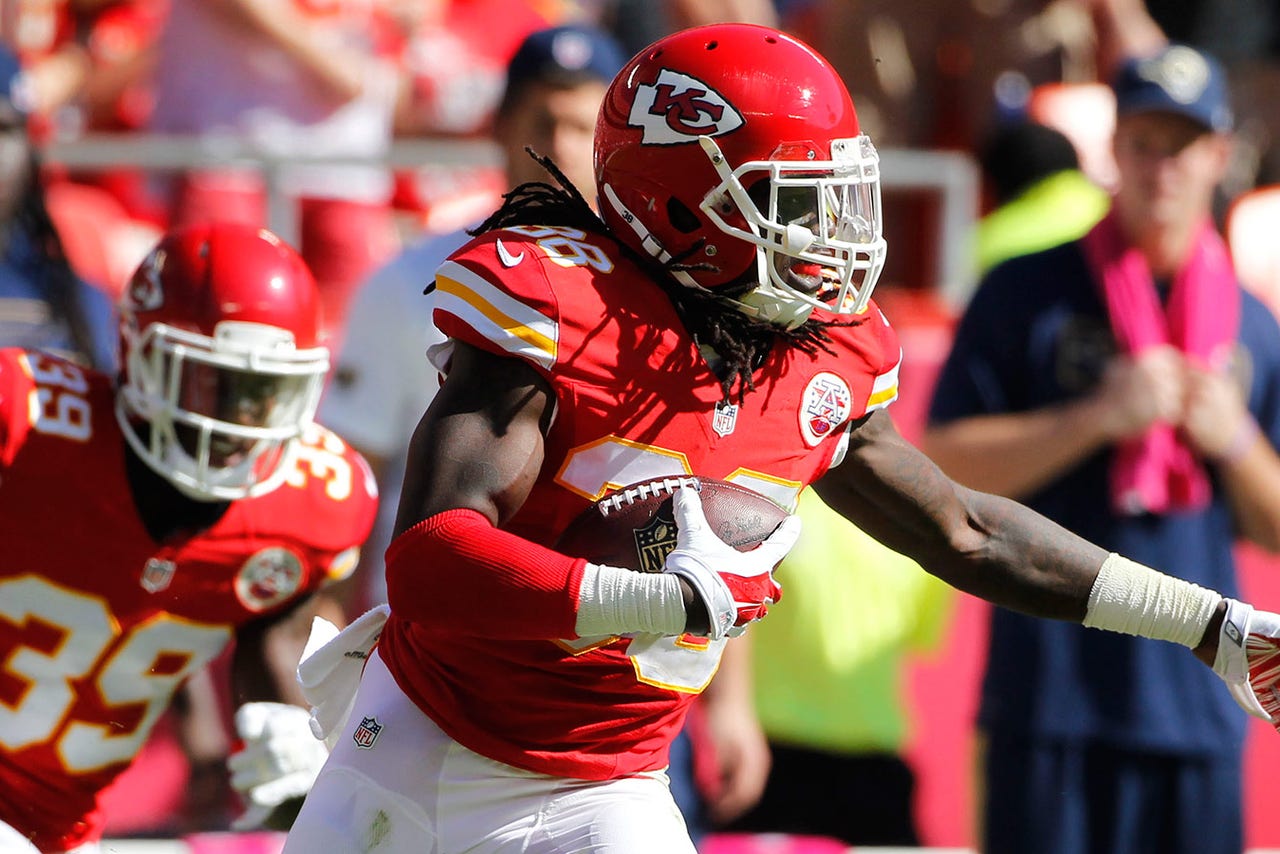 KANSAS CITY, Mo. -- It's starting to come together. For everybody. Rookie Dee Ford even joined the Kansas City Chiefs' garden party with a half-sack in the second half of Sunday's rout of the St. Louis Rams, his first in an NFL uniform.
"This team is resilient, man," the first-round pick out of Auburn said after the game. "We didn't start pretty at all. And we're starting to click because we work, man."
Since a logic-defying crapola sandwich of a loss at home to the Titans during Week 1 -- Tennessee is 1-5 since -- the Chiefs (4-3) have won four of six and become one of the NFL's most under-the-radar rising stocks, plausibly raising the possibility that the AFC West could snatch three playoff spots for a second straight season.
"We're so close," Ford continued. "We're so close, and then we lose pieces, and important pieces, you know what I mean? But we have guys who step up and we just try to keep this team chemistry going and really just hone in the little things in practice. We are a complete team. We are a complete team."
They sure as heck looked like one against the Rams. So: What's left for the encore?
THREE LINGERING QUESTIONS FROM CHIEFS 34, RAMS 7
:03 ... May I take back every less-than-nice thing I might've said about Cairo Santos?
You may. The little rookie with the big leg was all smiles Sunday afternoon, having rocked a 53-yarder -- with room to spare -- to end the first half and extending his personal field-goal makes streak to eight in a row.
"It's good to gain more confidence when you start making those long ones, those pressure kicks," said Santos, who hasn't whiffed on a kick -- field goal or extra point -- since the Chiefs' trip to Denver in Week 2. "You start to gain more confidence and feel more comfortable. That even translated to the touchbacks (Sunday). I was more comfortable and hitting them better. Everything's getting a lot better; the biggest thing was just thinking about the next kick and don't get complacent."
With his ninth and 10th makes of the season, Santos moved into fifth place in the Chiefs' history books for most field goals made by a rookie in a campaign. The former Tulane standout is 10 for 12 on the year, 83.3 percent -- funny enough, the same numbers Ryan Succop, the man he replaced, has put up so far with Tennessee. Succop holds the Chiefs' single-season record for field-goal makes by a rookie with 25, set in 2009.
:02 ... Is the Power of Toub back?
It's getting there, isn't it? It took seven games, but the Chiefs finally snatched their first return touchdown of 2014 with the opening kickoff of the second half, which Knile Davis ran back for a 99-yard score to turn a 10-7 Kansas City cushion into 17-7 breathing room.
"This whole season, we've been one or two blocks from getting it in the end zone," said Davis, the second-year back who's now run a kickoff back for a touchdown in each of his first two seasons in the NFL. "It was good to see everybody execute. Right before we took it out, coach (Andy Reid) was like, 'Man, we're overdue for one.' We ended up busting one, so that was pretty neat."
Davis is just the fourth Chiefs player to run at least two kickoffs back for scores in his career, and it's a fairly cool little circle: Dante Hall (six), Tamarick Vanover (four), Paul Palmer (two) and Davis.
It takes a village, of course, and linebackers James-Michael Johnson and Ford were two of the special-teamers who helped seal off an open path up the right boundary for Davis to shoot through.
"That was a beautiful block; that was a beautiful thing," Ford said after the game. "Teamwork is a beautiful thing."
:01 ... Is it wrong for me not to want Eric Berry to rush back from his ankle problems?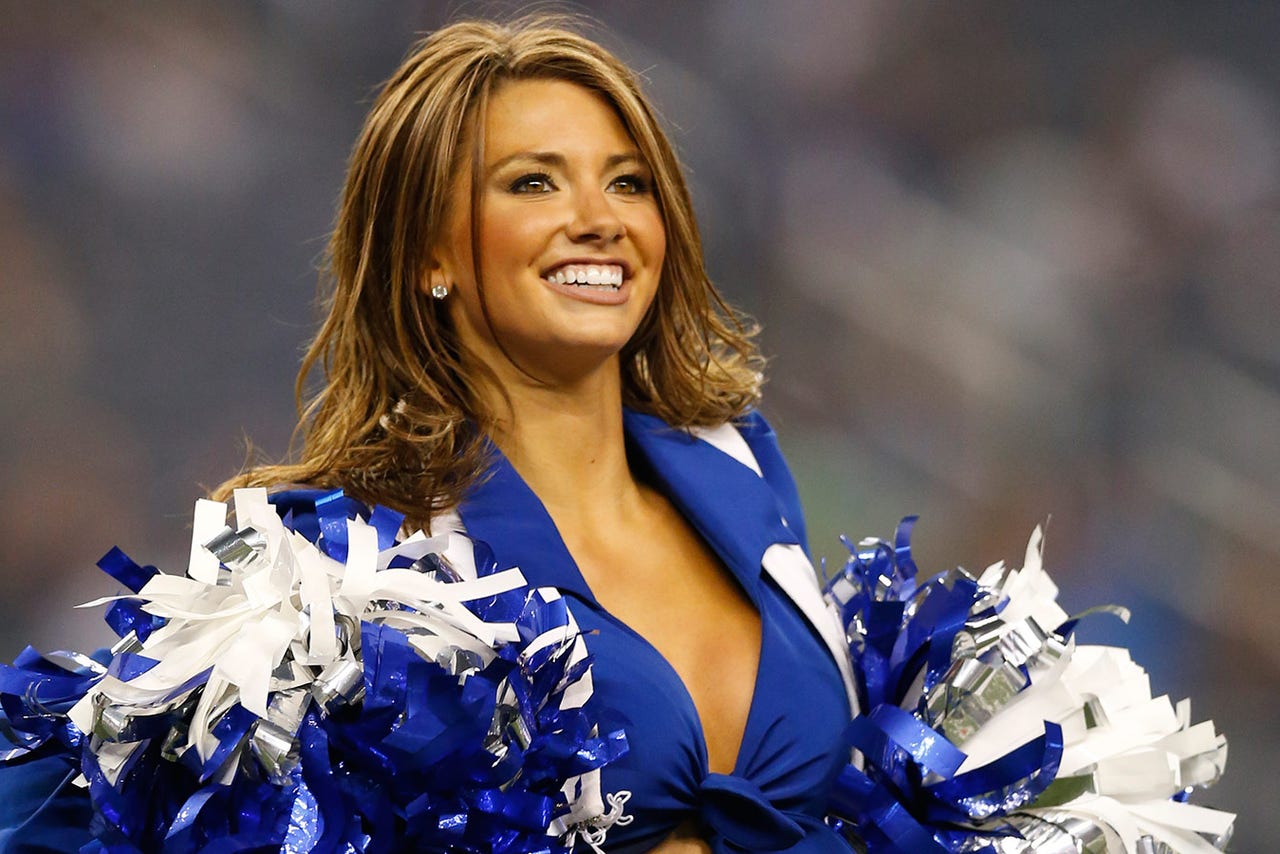 Flip through our photo album of NFL cheerleaders.
Don't beat yourself up. Ron Parker isn't a Pro Bowl safety, but the journeyman has shown incredible comfort and fit as a center fielder of sorts in defensive coordinator Bob Sutton's press-man scheme. The former Newberry College standout has appeared more comfortable in space than he was as a cornerback, where he concentrated on a receiver or a chunk of the sideline. Parker closes like crazy, is a pretty solid tackler for a smaller defender and has the instincts to generally be in the right place at the right time.
He and fellow safety Husain Abdullah were burned early on a 43-yard Kenny Britt catch on the Rams' first drive of the day, but pretty much locked things down after that. Parker's leaping interception on a floater up the right boundary in the first quarter -- his first of the campaign -- started to take the wind out of Austin Davis' deep game, and his first sack of 2014 was huge: With roughly six minutes left in the half, deep in Chiefs territory, the game still tied 7-7, it forced the visitors into a 38-yard field-goal attempt that went wide right.
"That's what great defenses do," said Parker, who also recorded four tackles, a pass breakup and a quarterback pressure against St. Louis. "With a change of momentum, a change of the game like (the Rams' fumble recovery), when it's a turnover inside the 10, some defenses just come out there with a mentality to just lie down and let a team score. But over here if you give us an inch, we're going to take advantage of it and try to get the ball back for you."
You can follow Sean Keeler on Twitter at @SeanKeeler or email him at seanmkeeler@gmail.com.
---
---