Golden State Warriors
Golden State Warriors
Monday's Sports In Brief
Published
Jul. 3, 2018 4:56 a.m. ET
NBA
OAKLAND, Calif. (AP) DeMarcus Cousins will be ready to play at some point this season. And when he is, the two-time defending NBA champions will be waiting.
Adding a fifth All-Star to their already glitzy lineup, the Golden State Warriors have come to terms with Cousins on a one-year, $5.3 million deal - not the biggest money move on Day 2 of the NBA free agency period, but the most intriguing. The low-risk, high-reward deal was confirmed by two people who spoke to The Associated Press on condition of anonymity because nothing can yet be signed.
The Warriors will be adding Cousins to a lineup that includes All-Stars Kevin Durant, Stephen Curry, Klay Thompson and Draymond Green, as well as a former NBA Finals MVP in Andre Iguodala.
LOS ANGELES (AP) - Rajon Rondo is teaming up with LeBron James.
A person with knowledge of the situation says Rondo has agreed to sign a one-year contract with the Los Angeles Lakers. ESPN, which first reported the agreement, said Rondo will make $9 million.
The Lakers become Rondo's sixth team. He averaged 8.3 points and 8.2 assists for New Orleans last season.
The Lakers also agreed to a one-year deal worth just under $2.4 million with JaVale McGee, according to a person familiar with the negotiations.
The Lakers will be the sixth club for McGee, who had some spectacular moments in the NBA Finals against James and the Cleveland Cavaliers. McGee shot 16 for 20 - 80 percent - from the floor in the finals, and the Warriors were 7-1 in playoff games in which he started.
SALT LAKE CITY - Derrick Favors was a top priority for Utah, and the Jazz have succeeded in their quest to retain him.
A person with knowledge of the negotiations says Favors and the Jazz have come to terms on a two-year contract that could be worth up to $36 million.
Favors averaged 12.3 points last season for the Jazz, who reached the Western Conference semifinals.
He turns 27 later this month and the deal represents a nice raise for Favors, who made $12 million last season.
NHL
CALGARY, Alberta (AP) - Forward James Neal signed a five-year, $28.75 million contract with Calgary, giving Johnny Gaudreau and the rest of the Flames a much-needed scoring boost.
Neal has topped 20 goals in each of his 10 NHL seasons, and was considered the top player left on the free-agent market a day after the NHL's signing period opened.
The signing also comes a day after general manager Brad Treliving talked of a need to upgrade his forward positions to take the pressure off of Gaudreau, Sean Monahan and Matthew Tkachuk.
Calgary becomes Neal's third team in as many seasons. He was selected by Vegas in the NHL expansion draft a year ago, and scored 25 goals and 44 points in 71 games for the Golden Knights.
The 30-year-old Neal also played for Pittsburgh and Nashville, and has 263 goals and 495 points in 703 career games.
The Flames also signed forward Derek Ryan to a three-year, $9.375 million contract. Ryan scored 15 goals and 38 points in his second full season with Carolina last year.
SAN JOSE, Calif. (AP) - The San Jose Sharks re-signed center Joe Thornton to a one-year contract and signed restricted free agent forward Tomas Hertl to a four-year deal.
Thornton tested the free agent market last summer before returning to San Jose on a one-year, $8 million deal but was intent the whole time this year on staying with the Sharks and signed a $5 million contract on his 39th birthday.
The 24-year-old Hertl had 22 goals and 24 assists in 79 games this past season.
LOS ANGELES (AP) - A judge has dismissed a misdemeanor domestic abuse conviction against former Los Angeles Kings defenseman Slava Voynov, a move that could clear a path for his return to the NHL.
The judge granted Voynov's request to dismiss his conviction - over the objection of Los Angeles County prosecutors - three years after he pleaded no contest to a misdemeanor charge of corporal injury to a spouse.
Police said he punched, kicked and choked his wife at their Redondo Beach home in October 2014 after a fight that began at a party attended by other Kings players. He served almost two months in jail and voluntarily agreed to return to Russia after he was taken into custody by U.S. immigration officials.
The Kings terminated Voynov's $25 million contract in 2015 but with his conviction overturned, he can request a hearing with the NHL commissioner to apply for reinstatement.
BASEBALL
MILWAUKEE (AP) - The Minnesota Twins reinstated shortstop Jorge Polanco after he served an 80-game suspension for testing positive for a performance-enhancing drug.
Polanco was reinstated before the Twins' game with the Milwaukee Brewers.
Speaking through the team's interpreter, Polanco said that the time away from the game ''was very difficult.''
The Twins are hoping that the 24-year-old shortstop builds off his breakout 2017 season. Polanco batted .316 with 10 homers and 42 RBIs over his last 55 games in 2017.
PHOENIX (AP) - The Arizona Diamondbacks hoped to have A.J. Pollock back before the All-Star break. The center fielder's thumb was in good shape, but he wanted to get his legs under him before returning.
Pollock came back earlier than expected, coming off the 10-day disabled list and putting a key bat back in Arizona's lineup as it tries to hold onto the NL West lead.
Pollock hit fourth against St. Louis in his first game back since breaking his left thumb while diving for a ball in the outfield against Milwaukee on May 14. He got off to a strong start this season, hitting.293 with 11 homers and 33 RBIs in 40 games before the injury.
SAILING
SAN DIEGO (AP) - U.S. Olympians Caleb Paine and Bora Gulari are on the initial roster of 17 sailors announced by American Magic, the America's Cup challenger backed by the New York Yacht Club.
They are joined by veteran America's Cup helmsman Dean Barker of New Zealand and Paul Goodison of Britain, an Olympic gold medalist and three-time world champion in the foiling Moth class.
The roster includes three sailors who have won the America's Cup and eight who have sailed in the Olympics. The team members have done a combined 31 America's Cup campaigns. Nine of the 17 are Americans.
BASKETBALL
MANILA, Philippines (AP) - Basketball's international governing body has opened disciplinary hearings against Australia and the Philippines after a wild brawl that included Milwaukee Bucks forward Thon Maker broke out in their Basketball World Cup qualifying game.
The fight spilled into the area behind the baseline and video showed a chair being thrown at the back of an Australia player either by a fan or member of the Philippines team staff. Former NBA player Andray Blatche, now playing for the Philippines, appeared to throw multiple punches, while Maker came at a Philippines player with legs flying high as it continued.
A total of 13 players were ejected after the melee that began in the third quarter of Australia's 89-53 victory following a collision in the lane. The game continued with just three players from the Philippines.
---
---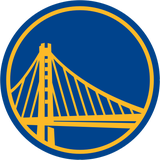 Get more from Golden State Warriors
Follow your favorites to get information about games, news and more
---