National Football League
National Football League
Yet another 4th-quarter collapse hanging over Seahawks
Published
Oct. 12, 2015 8:21 p.m. ET

RENTON, Wash. (AP) Pete Carroll could have been talking about the season opener at St. Louis, or Week 2 in Green Bay, or even the Super Bowl loss last February to New England.
''No matter how many times I look at this I can't get the end to change,'' Carroll said Monday.
He was referring to one of the worst fourth-quarter collapses in franchise history on Sunday when Seattle let a 17-point lead slip away and lost 27-24 in overtime to the Bengals. That's three times this season Seattle has led in the fourth quarter only to come out on the losing end.
If not for Kam Chancellor punching the ball free from Detroit's Calvin Johnson and a fortunate non-call on K.J. Wright last Monday night, the Seahawks could be sitting at 1-4.
As it stands, there are plenty of concerns at 2-3.
Seattle led 24-7 starting the fourth quarter and Cincinnati's comeback matched the largest fourth-quarter rally against the Seahawks in franchise history. St. Louis came from 17 down in the fourth quarter in 2004 to beat the Seahawks in overtime in Seattle. The Ravens did the same in 2003 in Baltimore, tying the game on the final play of regulation and winning on a field goal in overtime.
The culprit this time was a combination of not being able to get off the field on defense and terrible third-down execution on offense by the Seahawks.
The Seahawks were 1 of 6 on third downs in the fourth quarter and overtime. They could not stay on the field to sustain a drive and give their defense a break. And, as Carroll pointed out, even one of those conversions could have changed how the final minutes played out with Cincinnati having to run its field goal unit on at the end of regulation to kick the tying score.
Even more frustrating for the Seahawks, the missed third downs in the fourth quarter were manageable. Seattle twice missed on third-and-4 and failed on third-and-2 in the fourth quarter, attempting passes on all three. The Seahawks also missed on third-and-15 and third-and-8 in overtime.
''It's not just one thing. We just didn't convert them. It was unfortunate,'' Carroll said.
While the offense was unable to remain on the field, the Seahawks defense watched Andy Dalton pick them apart late. Dalton threw for 135 yards in the fourth quarter and overtime and completed 13 of 15 passes. The Seahawks held Cincinnati scoreless after its opening drive then gave up 203 yards of offense in the fourth quarter and overtime.
Carroll said Seattle didn't do anything different defensively that contributed to Cincinnati's success.
''We were not sitting back. We were not waiting on them in any way. We were still trying to push to create the pressure we had created earlier,'' Carroll said. ''We had some good success with blitzes and the four-man rush was obviously helping us. We rushed them probably better than anyone had rushed them this year so we kept pushing it. It was plays.''
NOTES: Seattle DT Jordan Hill is likely to miss a couple of weeks with a strained quadriceps muscle. LB Bobby Wagner's status won't be known until later in the week as he deals with a strained pectoral muscle. Carroll said Wagner's injury isn't severe but could cost him a couple of weeks with Seattle playing on a short week at San Francisco next week ... RB Marshawn Lynch is on track to return this week and is expected to practice Thursday.
---
Online:
AP NFL website: www.pro32.ap.org and www.twitter.com/AP-NFL
---
---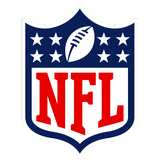 Get more from National Football League
Follow your favorites to get information about games, news and more
---