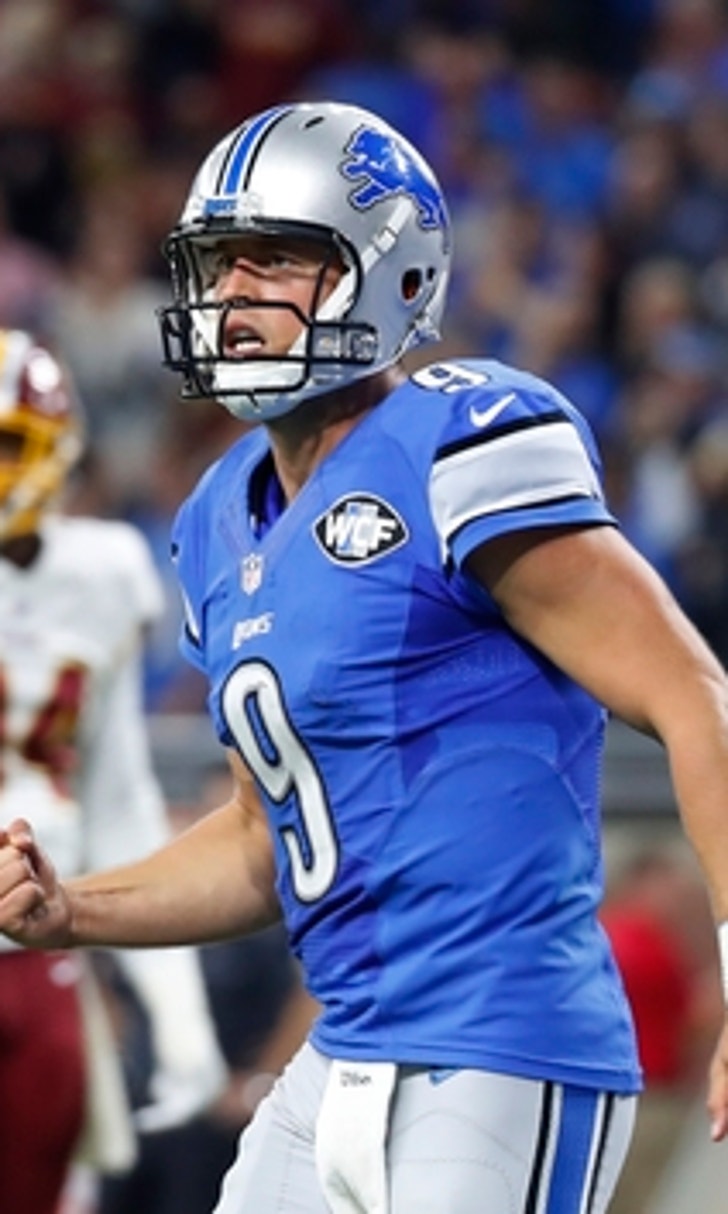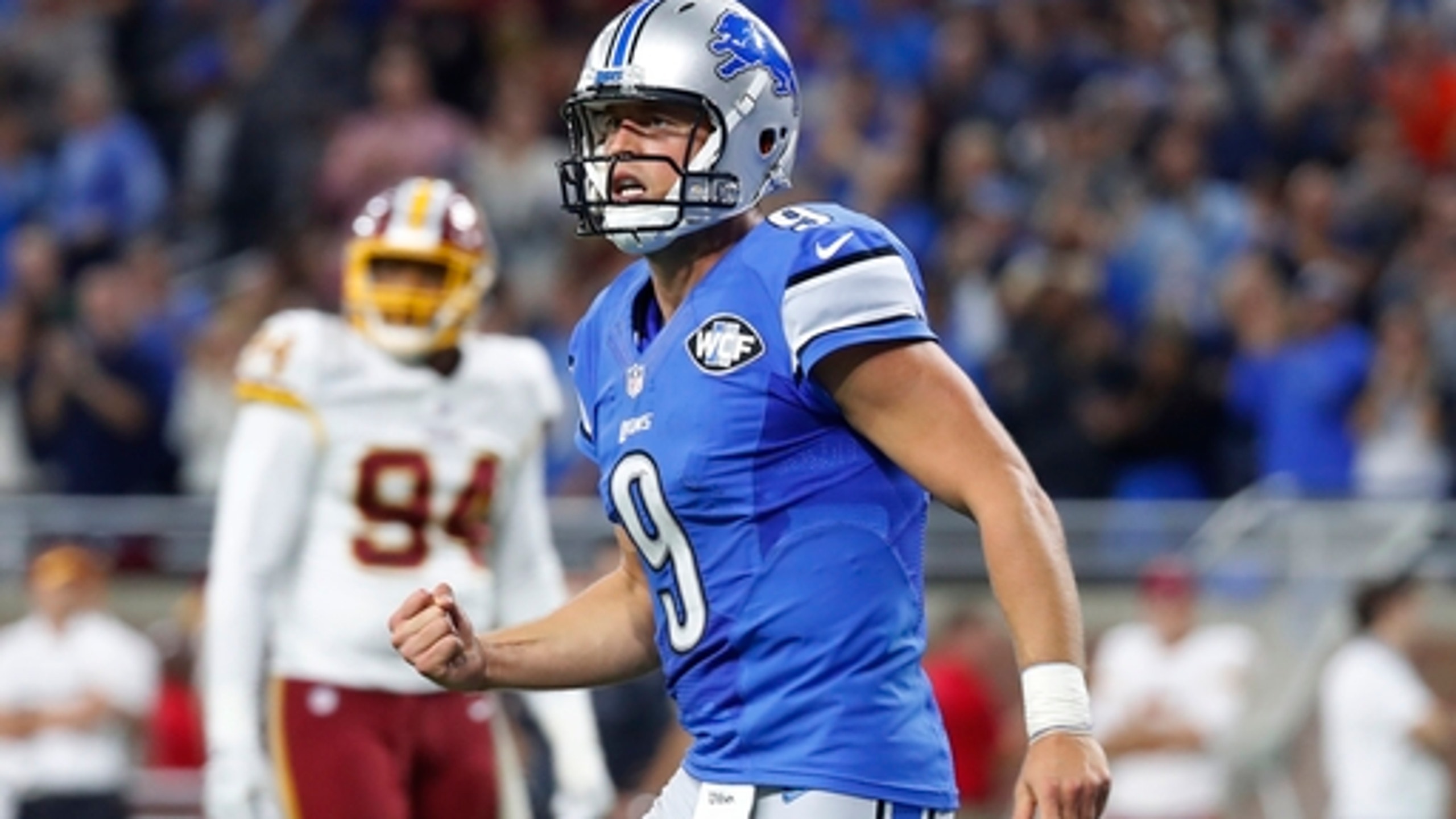 WR Andre Roberts comes up big for Lions
BY foxsports • October 24, 2016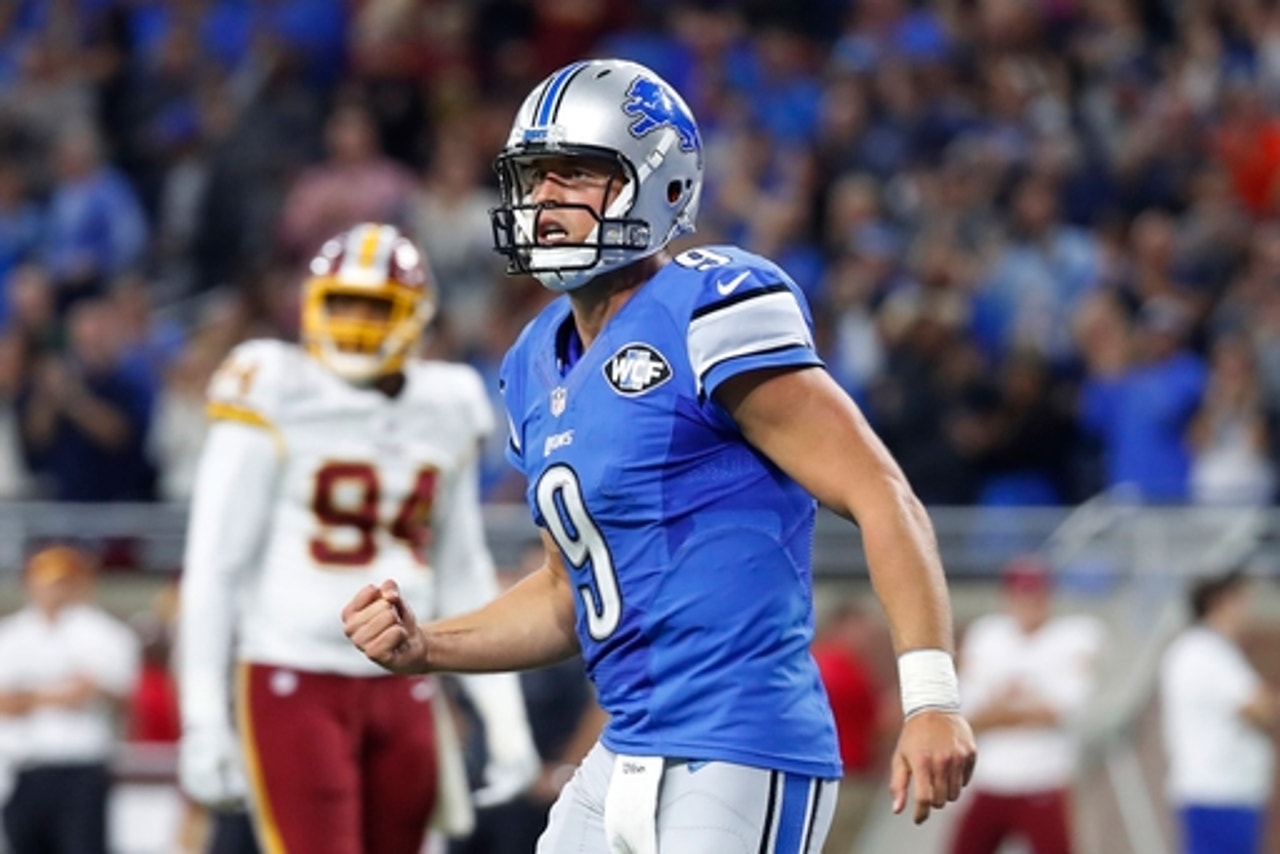 ALLEN PARK, Mich. (AP) Andre Roberts believes in second chances. Fortunately for the Lions' receiver, quarterback Matthew Stafford is willing to dish them out.
Roberts, who signed a one-year contract with Detroit in June after being cut by the Redskins, made a crucial 20-yard reception late in Sunday's game to set up the go-ahead touchdown in a 20-17 win over Washington.
Detroit trailed by four with less than a minute left and Roberts delivered, leaping high for a 12-yard pass from Stafford. He tipped the ball to himself, brought it down and ran an additional eight yards to the Redskins' 18. Two plays later, Stafford connected with Anquan Boldin for an 18-yard touchdown, giving the Lions (4-3) their third consecutive victory in dramatic fashion.
Roberts' acrobatic grab provided redemption after he dropped a deep pass in the second quarter.
''It was a very fine bounce-back catch,'' Lions coach Jim Caldwell said Monday. ''Often times, you don't get that opportunity.''
Roberts only had four receptions for 29 yards entering Sunday's game against his former team.
''We're all human,'' he said. ''We might drop one ball every once in a while, but we're going to get the opportunity to catch another one. Things happen so fast in a game. I completely forgot about it.''
Roberts had to make an adjustment on the fourth-quarter reception when Stafford's throw sailed a little high.
''You concentrate the same, whether you catch it the first time or bobble it,'' Roberts said. ''I just wanted to come down with the catch, regardless of how it was being caught.''
Boldin was not surprised by Roberts' ability to rebound in a critical situation.
''That was big for us, but we expected that out of him,'' Boldin said. ''I don't think Matt hesitated to go back to Dre, just because he had a drop. Matt is pretty confident with the guys we have out there. He's going to give you a chance.''
Roberts has been a welcome addition, giving the Lions a versatile receiver in the post-Calvin Johnson era, plus an important special teams player. Roberts, among the NFL leaders in punt returns, had an 85-yard touchdown return at Chicago in Week 4. Detroit made room for Roberts on its 53-man roster by trading receiver Jeremy Kerley to San Francisco in late August and cutting TJ Jones.
''He's learning, developing,'' Caldwell said of Roberts. ''He's an integral part of what we do. We're lining up in four wides more than we've done previously; that's because we think he's certainly capable. He even returns punts and kicks. Very important role he plays.''
Getting targets from Stafford can prove difficult with so many playmakers on the Lions' offense. Receiver Marvin Jones leads with 33 receptions, followed by Boldin (32), Golden Tate (31), Theo Riddick (26) and Eric Ebron (18). Riddick missed the last two games with an ankle injury and Ebron missed three games with ankle and knee issues.
''I have to keep myself in the game, keep myself involved,'' Roberts said. ''I come in for the other guys, so I am involved. I play every position. I understand that my role may be limited, but I have to make the most of my opportunities.''
Making a big play against the Redskins was even more rewarding.
''It was definitely sweet being against my old team,'' Roberts said. ''Getting a win and making a pretty big catch in the game, it feels good.''
---
---