National Football League
National Football League
Witten not same old leader for younger Cowboys
Published
Aug. 9, 2014 7:05 p.m. ET

OXNARD, Calif. (AP) Jason Witten gets the same old questions at the start of training camp ever since offering his hauntingly prophetic line two years ago that it couldn't be the ''same old story'' for the playoff-starved Dallas Cowboys.
The nine-time Pro Bowl tight end's phrase caught on because of his role as a leader and because it's been the same ending three years running, with the Cowboys losing to an NFC East foe with a trip to the postseason on the line.
Witten's answers are just a little bit different this time, though. An increasingly younger roster has the franchise leader in catches more aware than ever of the weight of his words and actions.
''The team's gotten young in a hurry,'' Witten said recently at training camp in California. ''I don't know that it changes other than leadership's more vital now that it's ever been. To be able to show those guys the way. It's important. It's a big part of this game.''
Witten's reasoning? The Cowboys aren't adding young players in backup roles. Three offensive linemen - all first-round picks - will be 23 when the season starts. Others who haven't reached their 25th birthday figure to be counted on throughout the much-maligned defense.
Coach Jason Garrett figures those younger players are in good hands.
''I'm not so sure I have ever been around a guy who is a better leader for this team than Witten is,'' said Garrett, a backup quarterback on Dallas' Super Bowl-winning teams in the 1990s. ''You think about some of the teams we had in the '90s, there was leadership that was out there, outspoken, loud. And there was leadership that didn't say a word. Leadership is about influencing a group of people that you're close to. Witten has done that.''
Witten was a bit miffed after a team run organized by him and quarterback Tony Romo the day before the Cowboys left for camp turned into an issue when Garrett said he had canceled a pre-camp conditioning test that most teams require. The question became whether the players were trying to defy their coach, and it didn't help when offensive lineman Ron Leary came out of the run with a hamstring problem - just the kind of injury Garrett wanted to avoid by skipping the test.
''We would never go against him,'' Witten said. ''It was always a group of guys with a shared commitment, goes a lot further than anything else, and that's all it was. I thought it was really good on our end, and I think it says a lot about our football team.''
Witten also dictates the pace for the tight ends, as second-year player Gavin Escobar noted by saying the offseason conditioning work ''definitely kicked up a notch'' when Witten was around.
''Whatever he says goes,'' Escobar said. ''We weren't going to talk back. We were just going to do it.''
Witten has outlasted coach Bill Parcells and flamboyant receiver Terrell Owens, and his leadership hit a new level this year in part because the Cowboys dumped franchise sacks leader DeMarcus Ware and former Pro Bowl receiver Miles Austin.
The 32-year-old goes into his 12th season as the league's active leader among tight ends in catches (879) and yards (9,799) with the retirement of Tony Gonzalez. Witten has missed one game in 11 years, most notably returning 23 days after rupturing his spleen in a preseason game so he could play in the opener against the New York Giants in 2012 - the ''same old story'' year.
His signature moment came at Philadelphia in 2007, when Witten's helmet was knocked off on a hit by a Philadelphia defensive back and he ran almost 30 yards without it before getting tackled.
''He's a marvel,'' owner Jerry Jones said. ''And really, he's special guy. He's certainly in the top five player/person that on any level of the NFL that I've been associated with in my 25 years in the NFL. Period. Across the board.''
Witten will always remember 2007 more as the best year the Cowboys have had in his career. They were 13-3 and seeded No. 1 in the NFC playoffs. But Dallas lost the first playoff game to the New York Giants, and has just one postseason win since Witten arrived - a stretch that actually goes back to 1997.
''No one cares more about that more than Witten does,'' Garrett said. ''But there have been a lot of great players in this league and in other leagues who haven't had Super Bowl championships or NBA championships or World Series championships.''
Witten doesn't figure to give up that pursuit anytime soon. For one thing, he's signed through 2017. And for another, Gonzalez played 17 seasons before retiring at 37. Shannon Sharpe was 35 when he quit after 14 years.
It shouldn't take Witten long in 2014 to join those two as the only tight ends with at least 10,000 yards receiving. But he's probably more focused on ending a four-year playoff drought that's now just one season shy of the franchise record.
''There's no question there's a lot of sleepless nights there, but really, nobody cares,'' Witten said. ''This is a tough league. Nobody cares about last year. You move on, so we've got to be better. I think we've got the right guys who will go do it, but it's a long ways away.''
Witten plans on showing them the way.
---
Online:
AP NFL website: www.pro32.ap.org and www.twitter.com/AP-NFL
---
Follow Schuyler Dixon on Twitter at https://twitter.com/apschuyler
---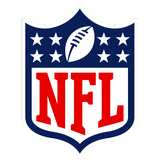 Get more from National Football League
Follow your favorites to get information about games, news and more
---