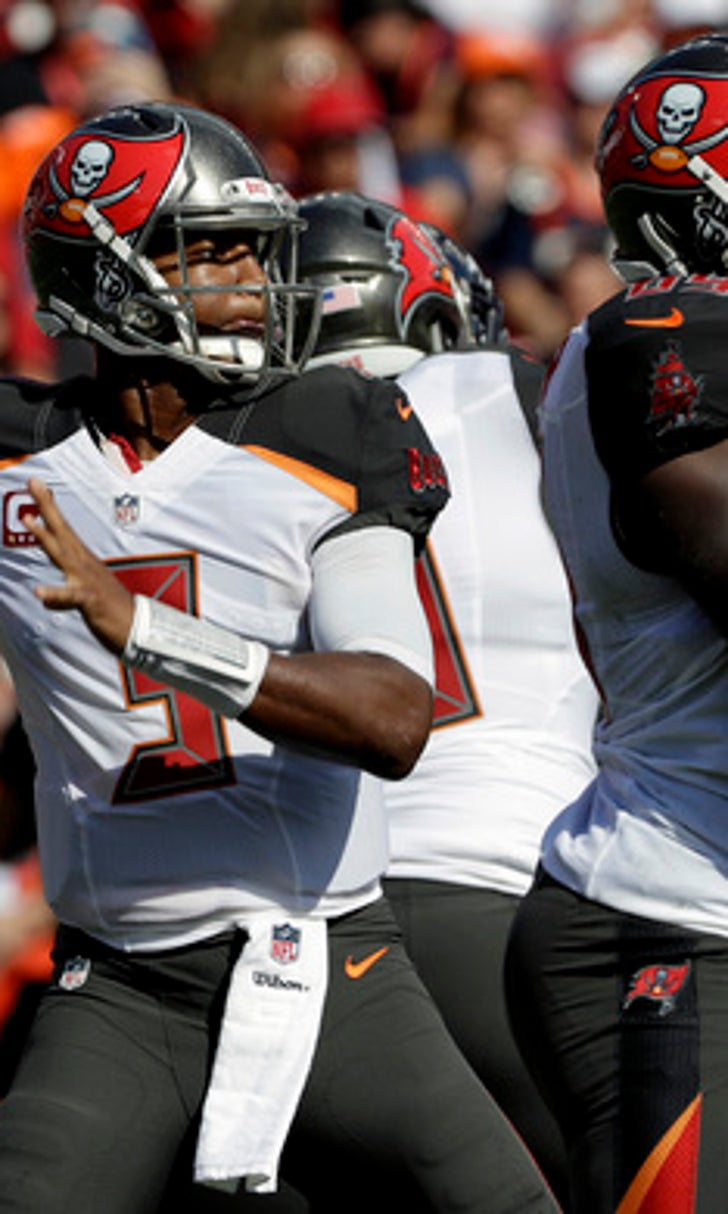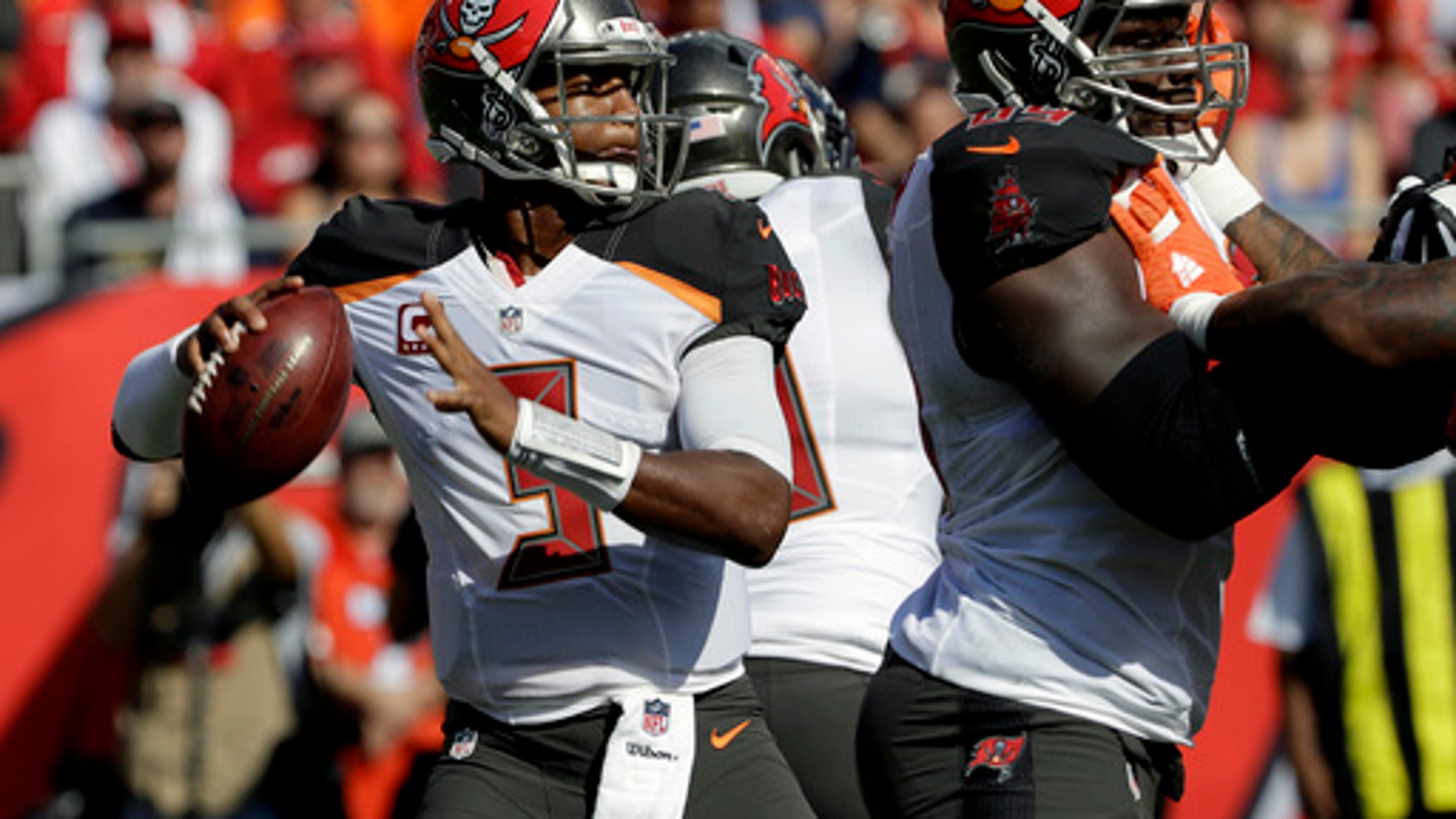 Winston's turnovers a concern for struggling Buccaneers
BY foxsports • October 3, 2016
TAMPA, Fla. (AP) Jameis Winston says it's not difficult to determine why the Tampa Bay Buccaneers aren't winning.
The young quarterback has turned the ball over nine times during the team's three-game losing streak, prompting coach Dirk Koetter to say he's ''very'' concerned about the second-year pro's play.
''At times, I do try to do too much and that's a part of the problem,'' Winston said after throwing a pair of interceptions during Sunday's 27-7 loss to the Denver Broncos.
''I've just got to do my job'' and put teammates in position to make plays for an offense that been held to seven points twice in the past three weeks.
Koetter said Monday that the 22-year-old, who threw for more than 4,000 yards as a rookie a year ago, has to learn to be more patient in attacking NFL defenses.
Winston ranks among the league leaders with eight touchdown passes, however he's also thrown eight interceptions and lost two fumbles during the team's 1-3 start.
Two of the turnovers have been returned for TDs. The Bucs turned the ball over three times in the first half against Denver, which used a pair of interceptions deep in Bucs territory to set up their first two touchdowns.
''I need to protect the football,'' Winston said flatly.
It's a lesson Koetter thought his quarterback learned last season, when Winston rebounded from throwing seven interceptions in his first four games.
Many of Winston's mistakes occur in situations where he's scrambling, trying to extend plays that have broken down.
''At that position, taking care of the football is the No. 1 priority. Like I said, I thought we were past this, and I was confident we were past it. But we're struggling with it right now, and we've got to fix it,'' Koetter said.
''I think the real trick is Jameis is such a competitive guy and Jameis is always trying to - it's a positive trait that he has - make a play when sometimes there's no play to be made,'' the coach added.
''And sometimes that's throwing the ball when he doesn't need to, sometimes that's trying to keep a scramble alive too long and taking an unnecessary hit.''
In addition to sacking Winston five times, the Broncos finished with 16 quarterback hits.
Koetter is confident the 2013 Heisman Trophy winner will bounce back. He said Winston is his own harshest critic, and the coach suspects his quarterback will make the necessary adjustments to minimize mistakes moving forward.
''Not every play is going to be a big play. We went through this very similar thing first four games last season. Hopefully, we'll learn the same lesson we learned last year and we'll get on a little roll,'' Koetter said.
Meanwhile, the coach didn't offer much of an update on the status of three players injured during the loss to the Broncos - defensive tackle Gerald McCoy, linebacker Noah Spence and tight end Brandon Myers.
McCoy limped off the field with a left calf injury in the second quarter and did not return.
Although Koetter said he's not sure if the four-time Pro Bowl selection will be able to play next Monday at Carolina, he conceded there's chance the tackle could be out a while.
''Obviously when you lose a player like Gerald for any amount of time, it hurts. He usually is going to draw a double team,'' Koetter said.
''With that said, though, Clinton McDonald stepped up and had his best game of the year. I also felt like Will Gholston had his best game of the year. Somebody needs to rise up any time a guy goes down, and I thought those two guys did that.''
Meanwhile, the team announced the signing of former Browns defensive tackle John Hughes III. Linebacker Josh Keyes and receiver Freddie Martino were waived.
---
AP NFL website: www.pro32.ap.org and http://twitter.com/AP-NFL
---
---