National Football League
National Football League
Winning ugly in the NFL beats the alternative
Published
Nov. 15, 2011 5:36 p.m. ET

Tim Tebow has provided plenty of fodder for his fans and his critics alike.
Just as his doubters proclaimed, he's not a polished passer, unable to complete even half of his throws with flawed footwork, a messy motion and dawdling decisions that are at times as listless as his long, looping windup.
And yet, there's no arguing with the results.
Just as his ardent fan base predicted, Tebow's a winner, even if it isn't always pretty. He's 3-1 as Denver's starter and the Broncos (4-5) are relevant again, no small task for a team that has gone through four quarterbacks and four head coaches since its last playoff game nearly six years ago.
He's doing it with an unorthodox offense that looks a lot like the service academies on Saturdays.
Winning ugly? There's no such phrase in his coach's vocabulary.
''All winning is beautiful,'' John Fox asserted. ''That's what most coaches live with. And this game's only fun when you win. And it doesn't matter how you win or by how many. They all count as W's.''
The Broncos are hardly alone in their homely performances this season, but at least they're prevailing in these gruesome games.
The Dream Team in Philadelphia is a nightmarish 3-6, the same record as the Washington Redskins, who have gone from scrappy to dreadful. The Chargers lost at Kansas City two weeks ago when Philip Rivers fumbled the snap as San Diego was poised for a last-minute, chip-shot field goal to win it.
Cleveland beat Seattle 6-3 in a game that epitomized ineptitude but lost Sunday when the Browns' placement team botched the snap on a 22-yard field goal that gift-wrapped the St. Louis Rams' 13-12 win.
Without Peyton Hills, the bungling Browns (3-6) haven't been able to score more than 12 points in a game for a month.
Without Peyton Manning, the Colts (0-10) are losing by an average of 30-13. And that's got to make fans in Miami and Minnesota mad because this year the only thing worse than being the worst is not being the worst - Indy has the inside track to Stanford quarterback Andrew Luck.
In a season filled with games that have fans flipping the channel, nobody's turning off Tebow.
His supporters argued that it didn't matter how poorly he practiced in training camp because he's a gamer and just needed a shot. Kyle Orton, more accurate but less effective, gave him that opportunity by losing four of his five starts along with the starting job.
The Broncos had to alter their offense and decided to give it the old college try, introducing the read option that made Tebow the best combination college quarterback ever during his days at Florida.
''I've never coached it before, so we're kind of learning this thing together,'' acknowledged Broncos running backs coach Eric Studesville.
Since the AFL-NFL merger, no team had ever trailed by 15 points with less than five minutes left and come out on top until Tebow, who played awful for 55 minutes, suddenly couldn't be stopped in an overtime win at Miami in his first start this season.
Tebow completed just two passes Sunday at Kansas City, but one of them was a 56-yard strike to Eric Decker for the winning score in a 17-10 win that included a triple option and a third-stringer at tailback when Willis McGahee (hamstring) and Knowshon Moreno (knee) went down in the first quarter.
From 6:31 of the third quarter at Oakland until 3:58 remained in the third quarter at Kansas City - more than a full game - Tebow didn't complete a single pass.
Not one.
And yet, he left Arrowhead Stadium as the only Broncos quarterback ever to beat the Raiders and Chiefs back to back on the road.
Just 72 hours after saying the key for Denver was to not be one-dimensional, Broncos offensive coordinator Mike McCoy dialed up 55 runs and eight passes against the Chiefs, an imbalance that usually leads to losses.
Since Tebow took over Denver's offense, the Broncos have rushed for an NFL-high 915 yards, the best four-game stretch in the league in more than four years. Their ground game has climbed from 23rd in the league to second.
''If nobody's going to stop it,'' Denver captain Champ Bailey said, ''why stop doing it?''
There are no style points in football, after all. This isn't synchronized swimming or boxing.
The outcomes aren't in the hands of the judges.
Even with no shortage of Monday morning quarterbacks assessing the quality of a team's wins, much less its losses, the only thing that matters in the end, as Fox said, is the final score, not the stats or aesthetics.
''Oh, nobody cares. I mean, look at how we beat Denver last year. That was about as ugly as it gets,'' said New York Jets coach Rex Ryan, recalling the pass interference penalty in the closing seconds that helped his team escape Denver with a 24-20 win.
''But we'll take it, and you don't have to apologize for winning.''
On second thought, Ryan, who had to say he was sorry this week for cursing at a fan, said he's more than willing to seek forgiveness again when the Jets visit Denver this week.
''I hope we have to apologize,'' he said, ''for winning on Thursday night.''
---
AP Pro Football Writer Arnie Stapleton can be reached at astapleton(at)ap.org or follow him at http://twitter.com/arniestapleton
---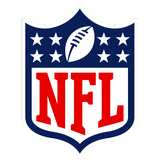 Get more from National Football League
Follow your favorites to get information about games, news and more
---