National Football League
National Football League
Wilkerson, Jets D-linemen meet for short workout
Published
Jun. 3, 2011 1:38 a.m. ET

Sione Pouha was getting ready to work out with his New York Jets defensive linemates and realized he still needed an NFL regulation football.
He looked around his house and found one - in his trophy case.
''I figured it had some more meaningful uses than it being on display,'' said a laughing Pouha, who had the ball as a memento of his two fumble recoveries against Baltimore last season. ''Maybe next time we'll use a Nerf ball.''
Hey, whatever works. That's what life's like these days for NFL players as the lockout drags on.
''This lockout has really given me an appreciation for the equipment that we have because you're trying to replicate that,'' defensive end Mike DeVito said, ''and this is the closest we can get.''
Pouha gathered a handful of his linemates, including DeVito and first-round pick Muhammad Wilkerson, at a high school field in New Jersey on Thursday to go through position drills. Because of the lockout, players have been on their own - no contact with coaches, no workouts at team facilities - to try to stay in football shape.
''It was nice to get out here, do some drills and go through some of the techniques,'' said Wilkerson, the 30th overall pick out of Temple who met his teammates for the first time. ''It's kind of a difficult situation. Pouha got in touch with me and some of the other D-linemen and it's cool for them to take the time out and show me some things.''
Pouha, Wilkerson, DeVito, Jamaal Westerman and Ropati Pitoitua hit blocking sleds and went through other drills for about an hour, adding the physical element they've been missing while working out individually.
''It was good just getting our feet back under us,'' DeVito said. ''All the lifting and running is great, but for it to translate to football, it takes some time, so to do the bags and hit the bags and sleds, and get the feet moving, I think it really helps mentally with your timing and everything. It was good to just get back in the groove and to build from that now.''
Pouha, who received permission from the school's football coach to use the field and equipment, says the group plans to meet frequently while the lockout continues.
''Mark Sanchez has 'Jets West,''' Pouha said, referring to the Jets quarterback's camp for offensive teammates in Southern California. ''Well, we have 'Florham Park Jets City Club League,' or something like that.''
While Sanchez had flashy T-shirts made up for his camp, the five defensive linemen were in normal workout shorts and T-shirts - with Wilkerson wearing a green Jets shirt - while practicing on a patch of grass down the left-field line of the school's baseball field.
''Maybe we'll make up our own socks or something for our camp,'' Pouha said, laughing.
Sanchez has said the entire team plans to meet up for a group practice sometime this month, but no concrete plans have been made.
''If Mark makes the call,'' Pouha said, ''we're there.''
For Wilkerson, this was an important meeting since he has been in limbo as far as trying to learn Rex Ryan's defense. He received a playbook the day after he was drafted - the lockout had been lifted briefly at that time - but is hoping to pick his teammates' brains to try to learn it.
''I'll bring that tomorrow and the guys will help me out with that, too,'' he said. ''I'm just looking forward to what we started today.''
Wilkerson has been working out on his own at his old high school in Linden, N.J., so this get-together was a welcome change. He also impressed his new teammates.
''I'll tell you what, he's a natural athlete,'' DeVito said. ''We'd tell him something one time and he's already got it. Just from this little bit today, you can tell he's going to be good. That's a great sign.''
Pitoitua, a guy who has impressed the Jets' coaching staff, appeared to be on the road to being a big contributor last season before tearing his Achilles' tendon in training camp.
''Right now, I would say I'm about 75 percent,'' said Pitoitua, who added that doctors told him his recovery would take about 18 months. ''I need to try to get the strength back. Right now, the strength is still a little weak, so I'm doing exercises and I have a routine.''
Pouha thinks the attendance will increase during the next few weeks as more teammates get word of the workouts and make room in their schedules. Meanwhile, the players will just try to keep preparing for a football season.
''My wrists are still getting used to the jolting,'' Pouha said, shaking his hands, ''and my reads are barely coming out of hibernation, I guess you could say, but it was good to be out here.''
---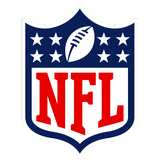 Get more from National Football League
Follow your favorites to get information about games, news and more
---