National Football League
National Football League
Which division is leading the way?
Published
Oct. 24, 2012 1:00 a.m. ET

The NFC North would be the only division to send three teams into the postseason if the playoffs started today.
The AFC East and AFC West are struggling.
The AFC South and NFC South have become runaway races already.
And while the NFC West may not be the NFL's best division, it's no longer close to being the worst.
Here's a division-by-division look at how the playoff race is starting to unfold as we approach the midway point of the season.

NFC NORTH
Combined record: 16-10 (13-7 in non-division games)
Overall point differential: Plus-134 (648-514)
Best wins: Minnesota's 24-13 home victory over San Francisco in Week 3 helped establish the Vikings (5-2) as a legitimate playoff contender. Green Bay (4-3) got its season back on track in Week 6 with a 42-24 road win over previously unbeaten Houston. The throng of Chicago Bears fans who took over Dallas Cowboys Stadium for Monday night football in Week 4 was thrilled with a 34-18 road victory.
Worst losses: Detroit surrendered an unprecedented five touchdowns of 60-plus yards in a 44-41 overtime loss to Tennessee in Week 3. Green Bay squandered an 18-point halftime lead in a 30-27 loss at Indianapolis in Week 5.
Most Valuable Player: Green Bay quarterback Aaron Rodgers. Without him carrying an injured-riddled roster, the Pack would be in the back of the division.
Biggest disappointment: The Lions. Regarded as a preseason dark-horse Super Bowl contender, the Lions have more closely resembled the 2008 squad that finished 0-16. Detroit's offense isn't clicking and the secondary is a mess.
Rookie of the Year: Minnesota left tackle Matt Kalil. He is adroitly protecting quarterback Christian Ponder's blindside. Kalil's arrival as the No. 4 overall pick allowed Minnesota to switch 2011 starter Charlie Johnson to left guard as adequate compensation for the free-agent departure of Steve Hutchinson (Tennessee).
Forecast: Chicago has emerged as the division's midseason sweetheart, but the offensive line must keep quarterback Jay Cutler from getting judo-tossed by pass-rushers such as Detroit's Ndamukong Suh. Green Bay's playoff hopes could ultimately be affected by that now-infamous  blown call by replacement officials in a 14-12 loss to Seattle. The Vikings face a brutal late-season stretch that includes home-and-away matchups against Chicago and Green Bay as well as a Week 16 journey to Houston. Detroit has the talent to contend, but so far nothing has come together.

NFC WEST
Combined record: 16-12 (12-8 in non-division games)
Overall point differential: Plus-70 (535-465)
Best wins: Seattle and Arizona both can brag about upsetting New England. The Seahawks also topped Green Bay (marred though that win was), as did San Francisco in the season-opener.
Worst losses: The 49ers were humbled, 26-3, at home by the New York Giants. Arizona's 19-16 overtime home loss to Buffalo in Week 6 exposed just how much the Cardinals' offense is struggling. The Bills allowed an average of 44 points in their three other most recent games.
Most Valuable Player: Cardinals linebacker Daryl Washington. With all due respect to 49ers standout linebackers Patrick Willis and NaVorro Bowman, Washington is making a bigger impact. He has the most sacks of any linebacker in the division (six), and ranks fifth at the position league-wide in tackles with 62.
Biggest disappointment: 49ers wide receiver Randy Moss and running back Brandon Jacobs. Anyone hoping the "old" Moss would return after a year in retirement should be sorely disappointed. Moss, 35, simply looks old, with 12 catches for 188 yards and one touchdown. But at least Moss is seeing snaps and occasionally drawing a safety to help in coverage. Jacobs, a key member of two Super Bowl-winning teams with the Giants, can't get off the bench.
Rookie of the year: Seattle quarterback Russell Wilson. As bad as the Matt Flynn free-agent signing looks in retrospect, Seattle's front office found a passer to build around in the third round of April's draft. Among the NFL's five rookie starting quarterbacks, Wilson leads in most completions of 40-plus yards (four), and his 79.5 passer rating ranks second behind Washington's Robert Griffin III (101.8). Wilson also has helped guide Seattle to victories against four teams with big-name quarterbacks: Green Bay (Aaron Rodgers), New England (Tom Brady), Dallas (Tony Romo) and Carolina (Cam Newton).
Forecast: With three straight losses after a 4-0 start, the Cardinals must start generating some offense to keep the division from becoming a two-team race between the 49ers and Seahawks. San Francisco (5-2) beat the Seahawks (4-3) last Thursday night to remain atop the division, but the 49ers have to play four of their final six games on the road, including a Week 16 rematch in Seattle. After moving above .500 for the first time since 2006, the Rams (3-4) have dropped two straight games. The slide may continue with games against New England and San Francisco on the horizon.
NFC EAST
Combined record: 14-12 (11-9 in non-division games)
Overall point differential: Plus-27 (622-595)
Best wins: Road wins at San Francisco (26-3) and Carolina (36-7) were masterpieces by the New York Giants. Washington rookie quarterback Robert Griffin III got his NFL career started on the right foot by orchestrating a 40-32 road win at New Orleans in the season-opener. Philadelphia has gutted out its three wins by a combined total of four points. That includes nail-biters over Baltimore (24-23) and the Giants (19-17).
Worst losses: After a strong season-opening win in New York, Dallas wasn't even competitive during a 27-7 road loss to Seattle in Week 2. An unsportsmanlike conduct penalty on wide receiver Josh Morgan ruined Washington's comeback hopes in a 31-28 road loss to St. Louis.
Most Valuable Player: Giants quarterback Eli Manning. As the New England Patriots learned in two Super Bowls, no opponent should want to see Manning with the football in crunch time. Manning led the 21st fourth-quarter comeback of his career last Sunday in a 27-23 home win over Washington.
Biggest disappointment: If he has another turnover-filled performance Sunday against visiting Atlanta, Eagles quarterback Mike Vick could be headed to the bench. Vick has thrown eight interceptions and lost five fumbles in seven games, which is the main reason Philadelphia ranks second-to-last in the NFL in turnover ratio at minus-nine.
Rookie of the year: Griffin. A 70.4 completion percentage is outstanding for any quarterback, let alone a rookie. Griffin entered the NFL surrounded by lofty expectations and has exceeded them to become the frontrunner for NFL Offensive Rookie of the Year honors.
Forecast: The Giants have a golden chance to start pulling away, especially with the three other teams in the division facing significant obstacles. The sputtering Cowboys suffered a huge blow Tuesday when their best defensive player – inside linebacker Sean Lee – was diagnosed with a season-ending toe injury. The beaten-up Redskins must now deal with another season-ending loss in tight end Fred Davis (Achilles tendon). He was Griffin's leading receiver. And Philadelphia head coach Andy Reid already has hit the panic button by firing defensive coordinator Juan Castillo during the team's bye week. But for the Giants to cement their frontrunner status, New York must avoid the November swoon that has resulted in a 4-8 combined record the past three seasons.
NFC SOUTH
Combined record: 11-13 (7-9 in non-division games)
Overall point differential: Plus-26 (601-575)
Best wins: The 2012 Falcons proved they were legitimate by intercepting Peyton Manning three times in the first eight minutes of a Week 2 victory over Denver. New Orleans scored the final 17 points against San Diego to avoid an 0-5 start with a 31-24 win.
Worst losses: Carolina wasn't ready for prime time in a 36-7 Thursday night home loss to the New York Giants in Week 3. Tampa Bay's second-half collapse four days earlier against the Giants was overshadowed by first-year head coach Greg Schiano's controversial defensive assault on New York's kneel-down "Victory" formation. The only time Kansas City has held a lead this season was when posting a 27-24 overtime victory over New Orleans. The Saints blew an 18-point advantage in the second half while getting gashed for 233 rushing yards by Kansas City's Jamaal Charles.
Most Valuable Player: Under new offensive coordinator Dirk Koetter, Atlanta quarterback Matt Ryan looks more comfortable than at any point in his five previous NFL seasons. One thing that hasn't changed is Ryan's penchant for late-game heroics as evidenced by the comebacks he led in Atlanta's past three wins against Carolina, Washington and Oakland.
Biggest disappointment: After winning NFL Offensive Rookie of the Year honors in runaway fashion last year, Carolina quarterback Cam Newton was supposed to take a significant step toward elite status in 2012. Instead, he looks as lost as Carolina's playoff aspirations at 1-5. Newton isn't just flopping on the field. His mopey demeanor and bursts of immature behavior have raised legitimate questions about whether Newton has the mental makeup to fully capitalize on his physical gifts.
Rookie of the year: Carolina outside linebacker Luke Kuechly is one of the few bright spots on a poor defense. Kuechly leads all rookies in tackles with 5 and has an interception, a fumble recovery and four passes defensed.
Forecast: With a four-game lead already, winning the division is pretty much a given for Atlanta (6-0). Securing home-field advantage throughout the playoffs isn't. The Falcons must play better run defense and establish more of a ground game as the season unfolds. The firing of general manager Marty Hurney earlier this week may be just the beginning of wholesale changes in Carolina. After returning from his six-game NFL suspension earlier this week, New Orleans interim head coach Joe Vitt proclaimed he wasn't a "miracle worker." With the way their defense has played, the Saints will need one to make the playoffs after such a rough start.
AFC SOUTH
Combined record: 13-13 (10-10 in non-division games)
Overall point differential: Minus-118 (570-688)
Best wins: Houston (6-1) became the AFC's only one-loss team after last Sunday's 43-13 dismantling of Baltimore. The Colts honored ailing head coach Chuck Pagano with an 18-point comeback to topple Green Bay in Week Five. Tennessee's 26-23 home upset of Pittsburgh put the Titans back on the winning track after a 1-4 start.
Worst losses: The Texans' secondary surrendered six touchdown passes to Aaron Rodgers in a 42-24 defeat. Jacksonville's penchant for second-half collapses was on full display in a 41-3 home drubbing by Chicago. All four of Tennessee's losses were by at least 21 points.
Most Valuable Player: Texans defensive end J.J. Watt. With his combination of sacks (9.5) and tipped passes (10), Watt isn't just the league's most dominant defensive player in 2012. He's also a legitimate candidate for NFL Most Valuable Player honors.
Biggest disappointment: Jacksonville running back Maurice Jones-Drew. Even before suffering a foot injury that will sideline him for at least several games, Jones-Drew wasn't being featured in the same workhorse fashion  that helped him win the 2011 rushing title. Figuring in the contract squabble he had with Jaguars ownership in the offseason, it wouldn't be a surprise to see Jones-Drew on the trading block in 2013.
Rookie of the year: Colts quarterback Andrew Luck. He already has as many victories (three) as Peyton Manning did as a Colts rookie in 1998.
Forecast: This division features the NFL's lowest-scoring team (Jacksonville/14.7-point average) and worst scoring defense (Tennessee/34-point average). Barring injury, Houston should be wrapping up the division title by mid-December. The Texans, though, face a tougher challenge in trying to secure home-field advantage throughout the playoffs with upcoming road games against Chicago and New England as well as a Week 16 home matchup against Minnesota.
AFC EAST
Combined record: 13-14 (9-10 in non-division games)
Overall point differential: Minus-10 (667-677)
Best wins: The Patriots executed the hurry-up offense to perfection in a 31-21 victory over Denver. The New York Jets outrushed Indianapolis, 251 to 41, in a 35-9 rout.
Worst losses: A 20-18 home loss in Week 2 to Arizona, which entered as almost a two-touchdown underdog, foreshadowed New England's fourth-quarter problems in subsequent defeats against Baltimore and Seattle. The Bills became the first team in NFL history to surrender 300 rushing and 300 passing yards in the same game during San Francisco's 45-3 drubbing. The Jets weren't much better in a 34-0 loss to the 49ers the previous Sunday.
Most Valuable Player: New England quarterback Tom Brady. What's new, right? Not only are the Patriots leading the NFL in scoring average at 31 points a game, Brady has tossed just three interceptions while registering a league-high 285 passing attempts.
Biggest disappointment: Tim Tebow. Or should I say all the misguided preseason hype surrounding Tebow. Excluding a few nice plays on New York's punt unit, Tebow has made shockingly little impact for the Jets while being used in curious ways by embattled offensive coordinator Tony Sparano. Honorable mention goes to the overpaid, underachieving Bills defense that is embodied by the mediocre play of $100-million defensive end Mario Williams.
Rookie of the year: Miami quarterback Ryan Tannehill. Entering last weekend's games (Miami had a bye), the Dolphins ran a no-huddle offensive attack on an NFL-high 58.6 percent of their plays, according to STATS LLC. That is unheard of with a rookie under center. Tannehill is still experiencing growing pains, but the Dolphins have unquestionably finally found their next franchise quarterback 13 years after Dan Marino's retirement.
Forecast: New England's shaky pass defense and late-game struggles are keeping the division tighter than it really should be. The surprising Dolphins (3-3) are in the best position to push New England (4-3) thanks to a strong defense and modest remaining schedule.
AFC NORTH
Combined record: 12-15 (7-10 in non-division games)
Overall point differential: Minus-33 (627-660)
Best wins: Baltimore fielded a 300-yard passer (Joe Flacco) and 100-yard rusher (Ray Rice) and receiver (Torrey Smith) in a 31-30 comeback win over New England. The Ravens also impressed while stomping Cincinnati, 44-13, in the season-opener. Pittsburgh proved the best team in Pennsylvania when topping Philadelphia, 16-14, at Heinz Field.
Worst losses: The Steelers had no business collapsing in the second half of road losses to Oakland (34-31) and Tennessee (26-23). The once-surging Bengals dropped all three of their October contests against teams that didn't enter with winning records (Miami, Cleveland and Pittsburgh).
Most Valuable Player: Cincinnati wide receiver A.J. Green has scored in six straight games although he was limited to just one reception for eight yards by Steelers cornerback Ike Taylor in last Sunday's 24-17 loss. Green is tied with New York Giants wideout Victor Cruz for the most receiving touchdowns (seven) and ranks in the top five in catches (44) and yards (636).
Biggest disappointment: Dominant defensive play was par for the course in Pittsburgh and Baltimore. Not anymore. Age and injuries have decimated both units. Not even the return of outside linebacker Terrell Suggs from an Achilles tendon injury may be enough to help the Ravens following the loss of top cornerback Lardarius Webb and inside linebacker Ray Lewis. Baltimore's 27th-ranked run defense is especially woeful. The Steelers have weathered the long absences of two of its leaders – safety Troy Polamalu (calf) and outside linebacker James Harrison (knee) -- better than the Ravens by ranking second in yards allowed (277.3). Pittsburgh, though, is No. 21 in scoring defense by allowing an average of 22 points a game. That puts the Steelers on pace for their worst showing since a 5-11 campaign in 1988.
Rookie of the year: Cleveland quarterback Brandon Weeden couldn't have started his NFL career any worse than in a season-opening loss to Philadelphia but he has shown steady improvement with a young supporting cast. Fellow rookie Josh Gordon is quickly becoming Weeden's favorite target and a bona fide deep threat, although his end-zone drop proved the difference in last Sunday's 17-13 loss to Indianapolis.
Forecast: Unless the Bengals get their act together following this week's bye, this is becoming another two-team AFC North race between the Ravens and Steelers. More than ever before, the fortunes of both clubs rest largely on the shoulders of Pittsburgh's Ben Roethlisberger and Baltimore's Joe Flacco because of the defensive woes on their respective teams.
AFC WEST
Combined record: 9-15 (5-11 in non-division games)
Overall point differential: Minus-94 (535-629)
Best wins: No other team in NFL history has ever rebounded from a 24-point deficit to win by double-digits like Denver did in a 35-24 win over San Diego. Oakland's 34-31 victory over Pittsburgh came on the same day that long-time Raiders running back Marcus Allen reconciled with the franchise by lighting the Al Davis torch.
Worst losses: San Diego's implosion against Denver and New Orleans the previous Sunday has head coach Norv Turner on the hot seat. But at least the Chargers were ahead at one point in those games. That's something Kansas City can't claim during regulation in the first six games. The Chiefs were especially putrid in Week Four in a 37-20 loss to San Diego.
Most Valuable Player: After an uneven start, Manning has settled into a nice groove with his new team. In the past three games against Oakland, New England and San Diego, Manning has thrown for at least 300 yards while connecting on 75.9 percent of his attempts with nine touchdowns and one interception.
Biggest disappointment: The Chiefs were a popular preseason playoff pick by pigskin prognosticators (including yours truly). Kansas City is instead a legitimate contender to finish with the NFL's worst record. On the bright side, that would allow the Chiefs to finally land a big-time quarterbacking prospect who can replace Brady Quinn and Matt Cassel.
Rookie of the year: There aren't a bunch of impact newcomers, but Denver's Derek Wolfe is doing a nice job at defensive end with three sacks and 17 tackles.
Forecast: After surviving a rough early-season schedule, the Broncos may be primed to make a strong run toward the division title against lesser competition. Major changes appear likely in San Diego and Kansas City if those two squads don't start showing quick improvement. Oakland probably isn't talented or deep enough to make a playoff push, but the opportunity is there with a schedule that features only one remaining opponent (Baltimore in Week 10) that currently has a winning record.
---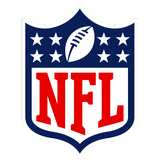 Get more from National Football League
Follow your favorites to get information about games, news and more
---