National Football League
National Football League
What's next? Understanding what judge's ruling means for Adrian Peterson
Published
Feb. 26, 2015 3:16 p.m. ET

Even when bottled up by the stingiest defenses carry after carry, Adrian Peterson is the type of rare NFL talent who can tear off a game-changing run at any time if given enough chances.
Peterson must now hope for that kind of breakthrough from a legal standpoint before the start of free agency in 12 days.
A sizeable hole opened Thursday when a U.S. district court overturned Peterson's NFL suspension upon appeal through the players union. Judge David Doty ruled that arbitrator Harold Henderson overstepped his bounds last December by ruling the league had the right to suspend the Minnesota Vikings star through at least April 15 following a no-contest plea on a charge related to child abuse.
In his opinion, Doty didn't say Peterson was immediately free and clear to return. He instead sent Peterson's appeal back to Henderson with the explanation that his decision must be based upon what the NFL rules were before a new domestic violence policy was enacted.
The league responded by announcing it would file an appeal to Doty's verdict.
"We believe strongly that Judge Doty's order is incorrect and fundamentally at odds with well-established legal precedent governing the district court's role in reviewing arbitration decisions," the NFL said in a statement. "As a result, we have filed a notice of appeal to have the ruling reviewed by the Eighth Circuit Court of Appeals. In the interim, Adrian Peterson will be returned to the Commissioner Exempt List pending further proceedings by appeals officer Harold Henderson or a determination by the Eighth Circuit Court."
At this point, all Peterson can do is hope he is free and clear by March 10. This is when he will have the most leverage when it comes to trying to shape his NFL future.
Place a heavy emphasis on the word trying. The Vikings hold the cards. Peterson is under contract for three more seasons with a salary of $12.75 million for 2015. Minnesota executives also have recently said they want Peterson back. The message was reiterated Thursday in a team-released statement:
"Adrian Peterson is an important member of the Minnesota Vikings. Our focus remains on welcoming him back when he is able to rejoin our organization."
If he doesn't want to play in Minnesota, all Peterson can do is threaten retirement or complain loudly enough to make the Vikings believe he isn't worth the headache. Minnesota's options would then be to release Peterson -- saving $13 million in 2015 cap space, according to spotrac.com -- or try to swing a trade.
Both options are a lot more viable at the start of the free-agent signing period rather than a month into it. By April 15, clubs with potential interest in Peterson may already have filled their running back need with another veteran or spent their money at other positions.
It also doesn't help Peterson that the NFL draft is deep in running back prospects who, while not nearly as established, are younger and would come at a cheaper price without off-field baggage.
Peterson, though, can worry about all of this later. Just having the chance to get back on the same playing field as his peers is the most important thing.
Peterson took a step in that direction Thursday but the NFL's appeal could keep him from the most important score – reinstatement at the time he would benefit the most.
---
---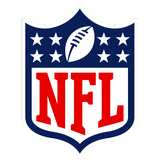 Get more from National Football League
Follow your favorites to get information about games, news and more
---