National Football League
National Football League
Wesley Woodyard has sights set on starting
Published
Jun. 6, 2012 6:12 a.m. ET

Wesley Woodyard is gearing up for a bigger role than ever with the Denver Broncos.
The fifth-year pro is coming off a year in which he piled up career highs in tackles (97), starts (seven) and forced fumbles (two) while replacing middle linebacker Joe Mays on passing downs and making spot starts at weakside linebacker for D.J. Williams.
Williams, who led the team in tackles after missing the first three games with an elbow injury, is facing a six-game drug suspension to start the 2012 season. He also has an Aug. 15 trial on misdemeanor driving under the influence and traffic charges.
Williams' troubles might give Woodyard the chance to have much more than a rotational role in Denver's 4-3 scheme next season, especially early on.
Woodyard, whose role has increased every year in Denver since the Broncos signed him as an undrafted free agent out of Kentucky in 2008, parlayed his outstanding 2011 season into a two-year, $3.5 million contract over the winter.
That may not be starter's money in today's NFL, but Woodyard indicated Tuesday after the team's latest voluntary practice that he has his sights set on joining Mays and reigning Defensive Rookie of the Year Von Miller atop the Broncos' depth chart at linebacker.
''Everybody wants to be a starter,'' Woodyard said. ''This year it's going to be an open competition once we start summer camp, so I feel like my options are open everywhere that I would have (gone).''
Woodyard was the starter on the weak side during an open practice Monday, when Williams was absent from the start of four days of voluntary on-field workouts.
Woodyard said Williams' off-field issues aren't something that he ponders.
''No, man, we don't talk about that. That's his issues. I've just got to be ready whenever I'm called to be on the field,'' Woodyard said. ''It's out of my hands. I've just got to be the next guy to step up and if I get a chance to compete for that starting spot during summer camp, I'm definitely going to do it.''
Williams is suing the NFL, seeking to overturn his drug suspension without pay. The lawsuit contends that the league violated protocol in collecting urine samples.
Woodyard said he wasn't bothered when the Broncos drafted another quick and undersized weakside linebacker out of Kentucky in Danny Trevathan in April.
''It's a great opportunity for both of us,'' Woodyard said. ''We'll both compete and I know what type of player he is, coming from a school that I went to. I know he's going to give it his all every time he steps on the field, so it's an honor to have a guy like him on our team.''
Woodyard said he's been counseling Trevathan for years, so it's not like he's suddenly sharing the tricks of the trade with him during these offseason workouts.
''He's kind of like my little brother, but I'm trying to give him the chance to learn the things he can do and that he can't do before I go in there and try to tell him everything,'' Woodyard said. ''So, he's coming along well. I think he's had like two interceptions throughout these OTAs, so he's doing pretty good.''
---
Follow AP Pro Football Writer Arnie Melendrez Stapleton on Twitter: http://twitter.com/arniestapleton
---
---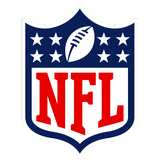 Get more from National Football League
Follow your favorites to get information about games, news and more
---