National Football League
National Football League
Week 15 Cheat Sheet: Jets still alive
Published
Dec. 11, 2012 12:00 a.m. ET

Remember that team in New York that lost 49-19 to the Patriots a few weeks ago?
The one that surrendered 21 points in 52 seconds in front of a national television audience? The amazing "butt fumble" play that set Twitter ablaze? The team that had Aunt Janice and Cousin Sally asking, "Wait, that's not supposed to happen, is it?" while they ate their dessert on Thanksgiving night?
Remember the horrible, awful, embarrassing 2012 New York Jets?
The team that held a news conference with more than 80 media-credentialed reporters for the arrival of their backup quarterback in March? The one that green-lit ESPN coming down for an entire week of training camp in August?
The team that Fireman Ed — the franchise's unofficial team mascot — abandoned via an op-ed in a New York City newspaper after Week 12?
Those Jets? Well, don't look now, but they're currently winners of two straight games, three out of their past four, and are — somehow — just one game out of the crowded AFC playoff picture. As Mark Sanchez said, with little irony in his tone on Sunday, the Jets have "caught fire."
I know, I've been the biggest "Jets hater" all season. I thought they should have "J-E-T-S — Just Ended the Season" back in July. But looking at the next three weeks, I may have to change my tune.
Yes, folks, the Jets could be a playoff team. This year.
So the past two wins haven't been exactly aesthetically pleasing. A 7-6 win over the Ryan Lindley-led Arizona Cardinals in which Mark Sanchez threw three first-half interceptions wasn't one for the highlight reel. Sunday's 17-10 win over the hapless Jaguars wasn't pretty, either. The Jags were down to their third- and fourth-string running backs, their most dangerous wide receiver was out for the game and Jacksonville was just 2-10 entering the contest.
But it doesn't matter in the win and loss columns.
Does the fact that the Jets have beaten only one team — the 9-4 Indianapolis Colts — with a winning record this season take anything away from their 6-7 record? No.
Do unsightly quarterback play, questionable play-calling and an overall appearance of pure chaos surrounding this team all season long deem their current playoff situation illegitimate?
No. No, it doesn't.
And guess what? Of all the teams vying for the AFC's second wild-card spot, the Jets have — by far — the most manageable path to the playoffs.
Their next three games?
Week 15: Monday night in Tennessee against the Titans (4-9), losers of three straight.
Week 16: Home against a 5-8 Chargers team, playing for a reportedly lame-duck coach and GM.
Week 17: At Buffalo versus a 5-8 Bills team they beat 48-28 in Week 1.
The 7-6 Steelers, the current owners of the AFC's second wild-card berth, hold a tiebreaker over the Jets from a Week 2 victory at Heinz Field. But Pittsburgh has tough games against the Cowboys, Bengals and the suddenly streaking Browns in their final three weeks. The 7-6 Bengals, coming off a terrible loss at home to Dallas on Sunday, play at Philadelphia, at Pittsburgh and at home against the Ravens. There may be one win in that batch. I'm not sure if there are two.
If the Jets run the table and the Steelers and Bengals struggle down the stretch — something that's not entirely out of the realm of possibility, based on their less-than-impressive performances Sunday — we could be talking about a third Jets playoff appearance in four years.
And guess what? I'll take this one step further.
The Jets entered the playoffs as wild-card teams in 2009 and 2010. They won two road playoff games in each of those years to reach two consecutive AFC Championship Games. With Mark Sanchez at quarterback. With Rex Ryan as the head coach.
They always say it's the journey — not the destination — that's most important in life. In the NFL, however, that's just not the case. The Jets' 2012 journey has been covered in controversy, embarrassment and confusion. Their season has been full of ups and downs, and their wins haven't exactly come against world-beaters.
But none of that will matter if they're playing January football.
They're in the thick of the AFC playoff hunt. And as Bill Parcells — a former Jets coach — once said, "You are what your record says you are."
The Jets are a 6-7 team knocking on the door to the playoffs. There are no "Yeah, buts" that need to go along with it.
If they get there, it'll be Rex Ryan and the Jets — after a season packed with punch lines, tabloid back pages, and Twitter mockery — who'll be having the last laugh.
Week 14 record: 10-6
2012 overall record: 121-86-1
Week 15 Cheat Sheet Trivia Question of the Week: On Sunday, David Wilson became the fourth player in NFL history with two rushing touchdowns and a kick return for a TD in one game. Two of those players (Andy Farkas and Steve Van Buren) accomplished the feat before the 1950s. One player did the deed as a rookie in 2006. Who is this man?
Thursday night
Cincinnati at Philadelphia: If this is Andy Reid's last season in Philadelphia, his Eagles team — led by unlikely heroes Nick Foles, Jason Avant and Riley Cooper — sure gave him one sweet win to remember from his 2012 campaign on Sunday. Inspired and undaunted, the Eagles came back from a 21-10 deficit to beat Tampa Bay on the final play of the game on the road last week. Four days later, I'd love to rally around this "Win one for Andy" thing and pick the Eagles, but even the most inspired rallying cry in the world can't stop Geno Atkins in the middle. The Eagles' offensive line struggles with mediocre defensive tackles on a regular basis. Atkins may be the league's best.
The Pick: Bengals 27, Eagles 17. Actual Final Score: 34-14.
Sunday, 1 p.m. ET
N.Y. Giants at Atlanta: For a while there, Air Atlanta was a seemingly smooth ride. After years of shaky results and questionable customer feedback, Air Atlanta was 11-1, atop the conference standings and winning games it usually would lose in the fourth quarter with defense and clutch special teams. But the ride got awfully turbulent after Sunday's loss to the Panthers. The Falcons got a head start on their usual January collapse and reverted back to their old ways at Carolina, giving up 23 points before they woke up and realized there was an actual football game being played. The Giants are tested, experienced and ready for big games like this one. I'm still not convinced Air Atlanta is the way to go come January. Give me the Giants, with rookie David Wilson going wild indoors at the Georgia Dome. Enjoy the flight the rest of the way, Falcons fans.
The Pick: Giants 34, Falcons 28
Minnesota at St. Louis: Adrian Peterson's quest for 2,000 yards (and Eric Dickerson's single-season record of 2,105) is all the more impressive when you consider how anemic the rest of the offense has been this season. Christian Ponder has struggled mightily in his second year under center, and the receiving group barely resembles an NFL unit without Percy Harvin in the lineup. That's a credit to Peterson, obviously, but also to the Minnesota offensive line. Watching the tape each week, Phil Loadholt — Peterson's right tackle — almost stands out as much as No. 28. He's an All-Pro this season, too. These are two old-school teams that pride themselves on defense, ground games and the home-field advantage. I love everything about this throwback matchup. The Vikings will win on a Blair Walsh field goal in the closing seconds.
The Pick: Vikings 20, Rams 17
Jacksonville at Miami: The Chad Henne Bowl! I won't hold it against you if you can't contain your excitement. Miami's offense has struggled the past two weeks, but it looks like the '99 Rams compared to the product Jacksonville's rolling out there of late. I liked what I saw out of Jaguars receiver Jordan Shipley last week against the Jets, though. I'm still confident the former Longhorns star can have an NFL career. Take Miami.
The Pick: Dolphins 23, Jaguars 17
Green Bay at Chicago: The Packers came back from an early two-score deficit to beat the Lions on Sunday night. The Bears, meanwhile, fell behind 14-0 early and couldn't dig out of the hole before falling to the Vikings in Minnesota. Green Bay has won five straight and seven of eight against Chicago. Bears fans went through a second-half swoon last year, as Chicago lost five of six to end the season after a 7-3 start. The Bears have lost two in a row after an 8-3 start this season. Make that three in a row after this one.
The Pick: Packers 31, Bears 23
Washington at Cleveland: The Redskins have won four straight with their rookie QBs under center (this week, Kirk Cousins gets the start over injured Robert Griffin III, as FOXSports.com's Jay Glazer reported Saturday night). Meanwhile, Cleveland has won three straight with rookie Brandon Weeden. Something has to give. The Browns are playing inspired football for Pat Shurmur, winning games down the stretch before an apparent front-office switch just like the squad did under Eric Mangini a few years back. Will it be enough to save Shurmur's job? We'll see. But I see a fourth straight victory — this one over the surging Redskins — in front of another raucous home crowd on Sunday. Brandon Weeden!
The Pick: Browns 27, Redskins 24
Denver at Baltimore: Way back in Week 9, I wrote in this very column that the Broncos were going to finish the season by winning their final nine games. We're three wins away from being right on the money. The Ravens were exposed two weeks ago against Pittsburgh and again last Sunday vs. the Redskins. They don't have the defense they once did, the offense lacks firepower (with Cam Cameron or not) when it matters, and they still seem to struggle late in big December and January games. Peyton Manning is 8-2 against the Ravens. He won't lose on Sunday.
The Pick: Broncos 34, Ravens 24
Indianapolis at Houston: If the playoffs were to start today, the Colts — a 2-14 team a season ago — would be playing a wild-card game in January. Incredible. They've got the Texans in two of the final three weeks of the season. Beating the Texans in Houston would be a major statement win. It'd put Andrew Luck in the MVP conversation and it'd make a lot of doubters believers. I just don't see it happening. Close game, but the Texans have some pride. They'll come out angry after Monday night's loss.
The Pick: Texans 24, Colts 20
Tampa Bay at New Orleans: Yes, the Ravens, Bengals and Steelers all lost bad games on Sunday, but I can't imagine a more deflating defeat than the one the Buccaneers endured last week against Philadelphia. Up 21-10 with less than eight minutes to play, the Bucs lost the game to a rookie quarterback and a team that had lost eight straight. Oh, and it was at home. In a must-win situation. During a week in which fellow wild-card contenders Washington, Dallas, Seattle, New York and Minnesota all won. Pff … For all the press Baltimore and Pittsburgh get about their injuries, Tampa Bay has $40 million worth of talent on the IR. Those injuries to Davin Joseph, Adrian Clayborn and Carl Nicks are starting to take their toll. It was a nice run, Tampa Bay. See you next year when you're a little bit older, a little more experienced, and hopefully — a whole lot healthier.
The Pick: Saints 31, Buccaneers 27
4 p.m. ET
Detroit at Arizona: How bad was Arizona's 58-0 loss to Seattle? Let's rattle off some facts. The team's ninth straight loss matched the franchise's worst slump since 1944. The Cardinals gained just 154 yards on the afternoon. Adrian Peterson had nearly as many yards on the ground on Sunday. More? Sure! The team had almost as many turnovers (eight) as first downs (10). John Skelton's 11-of-22, 74-yard, four-interception performance was statistically worse than Ryan Lindley's 10-of-31, 72-yard, one-interception performance from the week earlier. Sure, Larry Fitzgerald makes enough money to sleep on $100 bills, but the competitor in him has to be miserable. His prime years are being wasted by foul quarterback play. It's a shame, too. Who knows what this matchup — Calvin Johnson vs. Larry Fitzgerald — could have been if Arizona had an actual, real-life NFL quarterback.
The Pick: Lions 28, Cardinals 10
Carolina at San Diego: You won't read this many other places, but Cam Newton is in the midst of one heck of a stretch of fine quarterback play. In Carolina's past four games, the much-maligned Newton is 72-for-119 for 1,077 yards with eight TD passes and zero interceptions. Newton also has rushed 41 times for 286 yards and three touchdowns. The Panthers are only 2-2 in those games, sure, but Newton has shown all the right signs that there's a big Year 3 coming in 2013. San Diego rallied and won one for Norv Turner on Sunday, but I'm going with Newton and the Panthers in a close one this weekend.
The Pick: Panthers 30, Chargers 28
Seattle vs. Buffalo (In Toronto): Russell Wilson became the first rookie quarterback to start and win his first six games at home since the 1970 merger on Sunday. He also recently got his second road win of the season, a commanding performance in a late-game shocker over the Bears in Week 13. I know Seattle is traveling a long way. And I know the Bills defense is coming on of late. But I also know that I've doubted Wilson too many times to question him in this one. Fool me once? In the case of Russell Wilson and me, it's more like "Fool me nine times . . ."
The Pick: Seahawks 26, Bills 21
Pittsburgh at Dallas: The last time the Steelers and Cowboys played with this much at stake, Larry Brown was returning Neil O'Donnell interceptions for touchdowns and Bam Morris was carrying Dallas defenders on his back. Get ready for all the flashback footage on Sunday. Lynn Swann's iconic catch at the LA Coliseum, Jackie Smith's drop (maybe a little Verne Lundquist sound bite, too, if we're lucky) and Bill Cowher calling the onside kick that almost upended the 'Boys in '95. But also get ready for Tony Romo slaying some personal dragons. I picked the Cowboys as a wild-card team in August, stuck by that pick when they were 3-5 and collapsing, and still went with them after RG3 ripped them apart on Thanksgiving. I'm not going anywhere, Cowboys. I know Dez Bryant likely is out. I don't care. I've been riding this Cowboys playoff train all season and still think they find a way. They'll beat the Steelers on Sunday.
The Pick: Cowboys 31, Steelers 26
Kansas City at Oakland: There's a great guy in FOXSports.com's video department named Dennis who's actually going to this game. He's traveling from LA to Oakland to see the 2012 Raiders play the 2012 Chiefs. Paying for gas, paying for his tickets, concessions — everything. Chiefs-Raiders has come to this — where someone going to the game is worth noting. Take KC. I think.
The Pick: Chiefs 20, Raiders 16
Sunday night
San Francisco at New England: The Patriots are sizzling. What they did to Houston on Monday night was all I needed to see. This is the best team in the AFC, and I may go as far as suggesting they're better than the 2007 team. Hell, they're four points away from potentially being undefeated right now. San Francisco will bring a little more to the table than Houston did in Week 14, but I'm not picking against Tom Brady and Bill Belichick on a Sunday night in New England after Week 4. Ever.
The Pick: Patriots 27, 49ers 17
Monday night
N.Y. Jets at Tennessee: Though I'm not exactly the Billy Beane of football, I do like to dig a bit deeper into the stats on Monday and Tuesday mornings. This one stood out for me this week: Jake Locker entered Sunday's game with the Colts with a 47.9 completion percentage against extra pass rushers, the worst percentage of 34 qualified quarterbacks in the league. The Colts only sent extra pressure on Locker in five of his first 22 dropbacks and trailed at the half. In the second half, they adjusted, and Locker struggled mightily. Though they've been inconsistent this season, the Jets can rush the passer when they have to. Look for Rex Ryan's defense to get in Locker's face early and for the Jets — I can't believe I'm writing this — to move yet another game closer to the AFC playoffs.
The Pick: Jets 20, Titans 16
Oh, and by the way…
1. Here's Yoko Ono singing Katy Perry's "Firework": Very soothing on the ears.
2. I've seen a lot of Adrian Peterson MVP talk. Great season. Awesome story. That award is a two-horse race between Brady and Manning, though.
3. It's Hanukkah. How about some love for a few of the game's Jewish players this week in the Cheat Sheet? Bucs fullback Erik Lorig, Bengals safety Taylor Mays, the Schwartz brothers — Geoff and Mitchell — in Cleveland and Minnesota, Gabe Carimi in Chicago. Happy holidays, fellas. I'll be at a movies and eating Chinese food on Christmas Day if you're bored and want to join me. Open invite.
4. This was the David Wilson I saw in Giants practices and in the preseason. The Giants know what they're doing, and GM Jerry Reese rarely "misses" on draft picks. Both Wilson and 2011 first-rounder Prince Amukamara are going to end up being difference-makers for New York down the stretch.
5. Great line from Steve Politi of The (Newark, NJ) Star-Ledger in regards to Rutgers' 2013 football schedule: "Rutgers hosts Houston, Cincinnati, USF and Temple in league play next year. That is what you'd call a 'good seats still available' schedule." The Scarlet Knights' Big Ten days can't come soon enough.
Week 15 Cheat Sheet Trivia Answer: As a rookie in 2006, Maurice Jones-Drew ran the ball 15 times for 166 yards and two touchdowns in a 44-17 win over the Indianapolis Colts. He also returned an Adam Vinatieri kickoff 93 yards for a TD.
---
---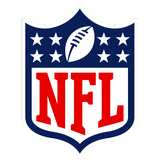 Get more from National Football League
Follow your favorites to get information about games, news and more
---