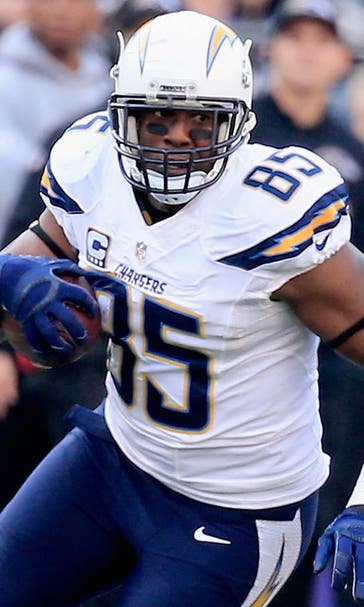 WATCH: Antonio Gates looks plenty healthy on big Chargers gain
November 1, 2015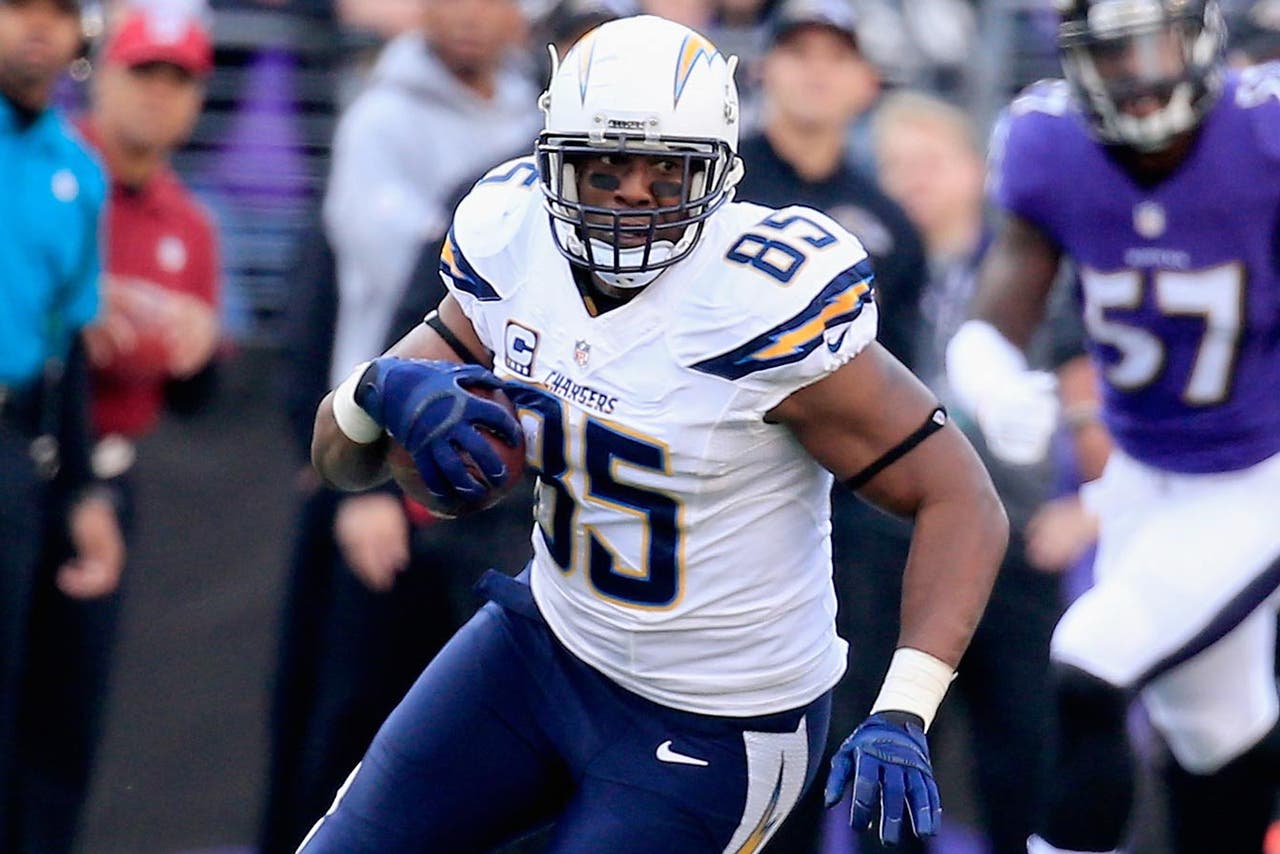 Healthy knee or not, Antonio Gates wasn't going to miss a start in Week 8.
The Chargers are sure glad he suited up against the Baltimore Ravens. Here's how he started off at M&T Bank Stadium on Sunday:
That injured MCL? Looks healthy enough to rip through a less-than-stellar secondary on one of his trademark crossing routes. He even added a little stutter step to break free.
Then, like the grizzled veteran he is, Gates ducked out of bounds to avoid an unnecessary hit. No need to risk that knee.
---
---