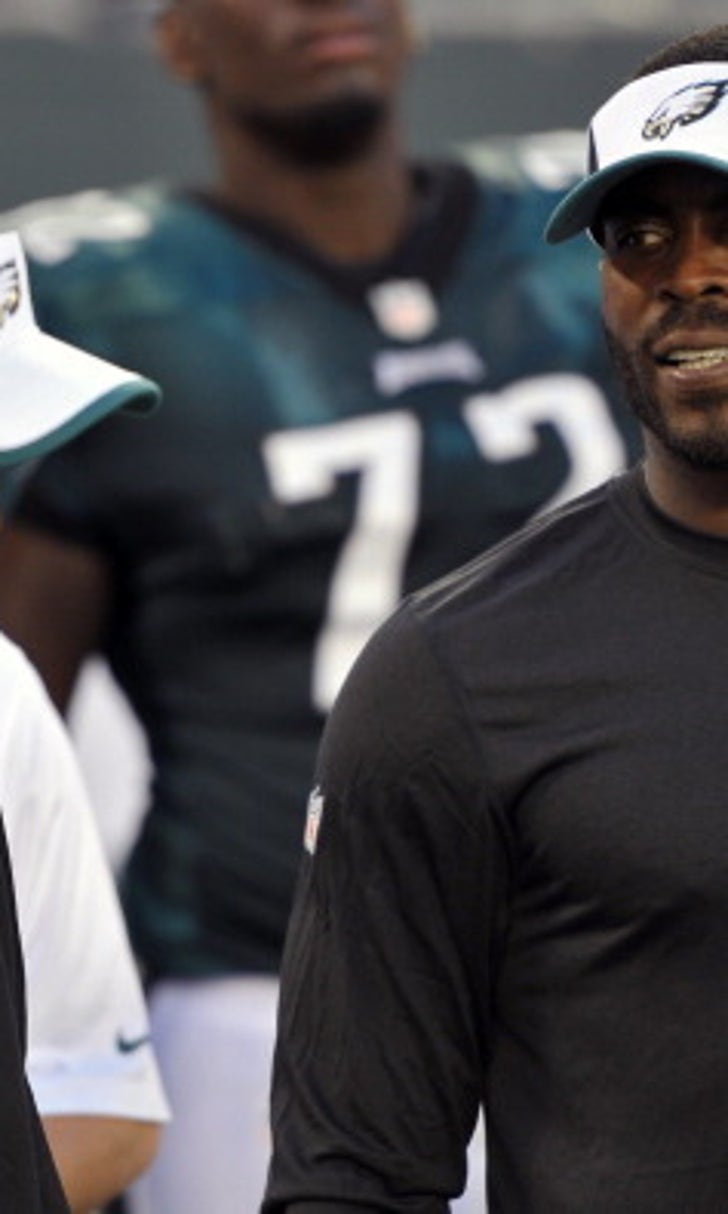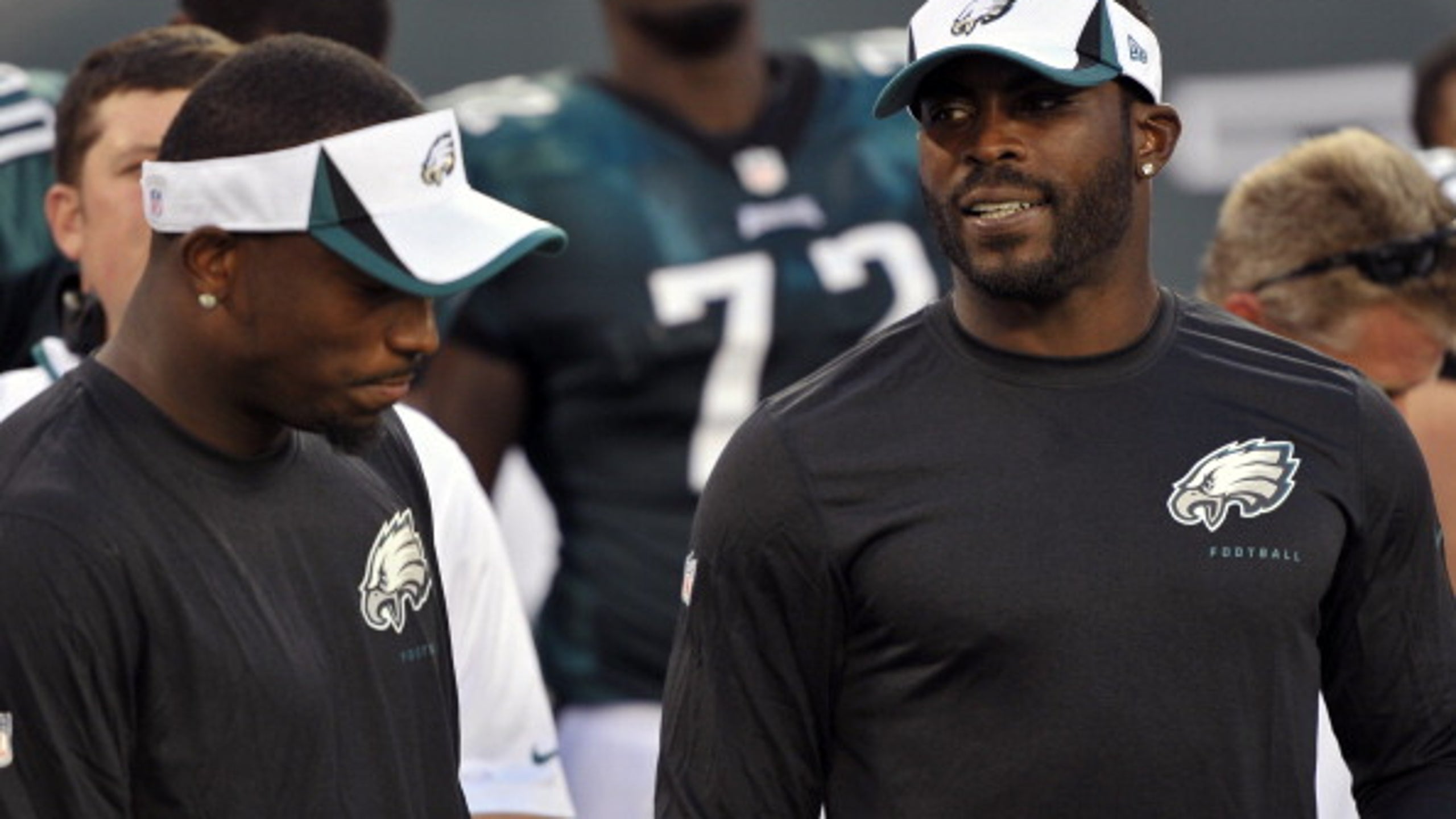 Vick to LeSean McCoy: 'Don't expose yourself so much'
BY foxsports • June 15, 2015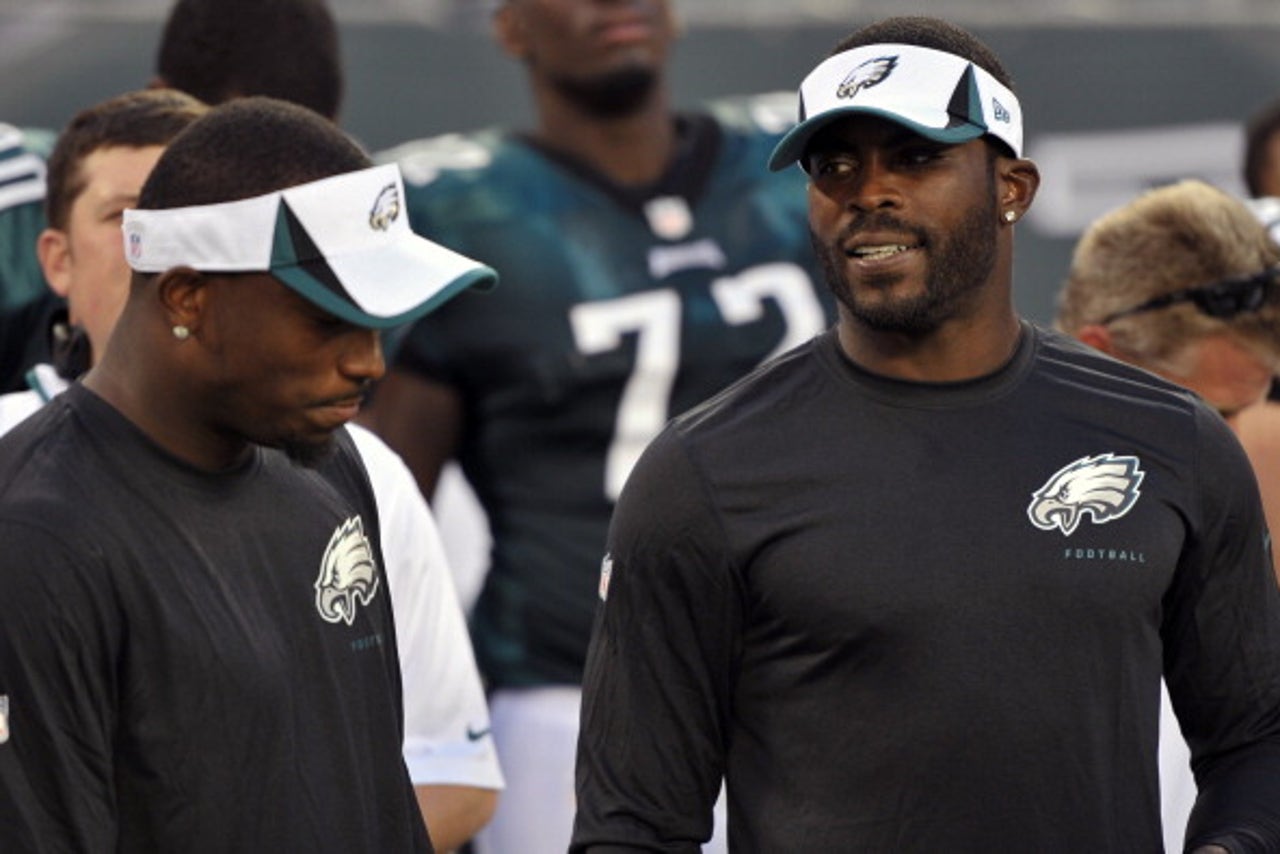 Michael Vick and LeSean McCoy were teammates for five seasons with the Philadelphia Eagles. They know each other well, but that doesn't mean they agree on everything.
Such is the case when it comes to McCoy's opinion of Chip Kelly.
While speaking to reporters at Ron Jaworski's Celebrity Golf Challenge on Monday, Vick said he gave McCoy some advice recently in the wake of the running back accusing Kelly of being racist.
"I try to give my little piece of advice that I can offer him. He's his own man. He has his own feelings and emotions. So I can't interfere with that," Vick said, per Jordan Raanan of NJ.com. "The only thing I try to tell him is stay positive, don't expose yourself so much. You're still blessed to be playing in the NFL, a great league, and don't take things so personal. Your life is great on and off the field. Keep it that way."
Vick said that he keeps in touch with McCoy and Riley Cooper, who has had plenty of his own problems when it comes to race-related issues. Vick added that he does not think Kelly favors white players.
"Shady said that for his own reasons," he said. "I know Chip personally and I don't feel that way about him. I try not to even look at it that way. I don't know why Shady said that. Maybe it was because of personal encounters. We just try to leave it at that, but I know Shady has moved on, Chip has moved on and we should all leave it at that."
If you want to know why Kelly traded McCoy, look no further than the comments he made during a speaking appearance back in 2008. It seems obvious that Kelly feels DeMarco Murray will be a better fit for his system. 
More from Larry Brown Sports:
---
---