National Football League
National Football League
Undrafted rookies make their mark
Published
Sep. 7, 2011 8:40 p.m. ET

Hey, kid, too bad you didn't get drafted by the NFL before it went back into lockout mode. Fat chance of being around for opening day.
So here's a surprise: more undrafted rookies made NFL rosters this season than in any year since 2003.
They did so despite the 4 1/2-month lockout that was expected to limit their chances. With no offseason workouts, minicamps or training sessions in which they could be evaluated by coaching staffs, players not selected in April seemed longer shots than usual.
Yet 58 undrafted free agents made teams as of Wednesday. More roster movement is possible, even likely before the season kicks off in full Sunday. Last year, with no lockout, 57 were on rosters when the season began.
The last time there were more was when 63 stuck around eight years ago.
''The teams are getting smarter with who they are signing as undrafted free agents, and players are getting smarter where they sign,'' said Gil Brandt, the league's draft consultant and a former general manager with the Dallas Cowboys. ''The players now look at it as: `Do I have a better chance with Dallas or with Seattle?' And they go where they think they have the chance.''
This year, that's Chicago, which has the most with five, followed by Dallas, Indianapolis and Seattle with four each.
Arizona, Tennessee and Oakland have none.
Chicago's keepers are Purdue tight end/fullback Kyle Adams, Troy defensive end Mario Addison, Pittsburgh linebacker Dom DeCicco, Ohio State receiver Dane Sanzenbacher, and Boise State safety Winston Venable.
Sanzenbacher was second on the team in catches (10) and yards receiving (107) during the preseason.
''You never stop proving yourself or trying to get a spot, especially when you're in my position,'' he said. ''So you can't rest on anything.''
Rest actually is one reason so many undrafted rookies made it throughout the league. Teams were reluctant to push their veterans, especially their likely starters, when training camps opened after the lockout. So practice reps that would have gone to incumbents instead went to newcomers.
Coaches had more chance to identify rookies' strengths in drills, too, as holdovers were held back from such work.
Suddenly, someone overlooked in April was making big impressions in August.
''As I analyzed these people that made it, it looks like the same thing appears,'' said Brandt, who was known for his acumen for uncovering gems who didn't get drafted. While with Dallas, he signed the likes of Cliff Harris, Cornell Green, Drew Pearson and Dave Edwards, all of whom helped the Cowboys win the Super Bowl.
''Teams are going after players with one or two characteristics that have led to success at that position. Offensive linemen with long arms, or running backs who have quickness, for example.
''Last year, we saw that in New Orleans, and Chris Ivory, who led the Saints in rushing. They considered four different backs, but went after him because of the quickness.''
Brandt points to Nick Bellore, a linebacker from Central Michigan who made the Jets ''with outstanding competitiveness.'' Bellore made 472 tackles in college, then took that aggressiveness onto the Jets' practice fields.
''He was flying around, making tackles all over the place,'' Jets coach Rex Ryan said. ''He definitely earned his spot here.''
Others who earned their spots include Giants linebacker Mark Herzlich, whose career at Boston College was interrupted by bone cancer, and Baltimore linebacker Mike McAdoo, who wasn't even chosen in the supplemental draft last month, yet made the Ravens' strong defense.
''I want to go from being a feel-good story to making an impact on the field,'' Herzlich said.
His case, along with all the undrafted free agents' situations, was helped by the lockout in an offbeat way, too. With little to do but refine the playbook or look at video during the lockout, scouts and personnel directors could gather with their coaches and deeply dissect hundreds of undrafted college players. Once the lockout was lifted, the best-prepared teams knew exactly who to go after.
''That's hitting it right on the head,'' Brandt said. ''The rookies got all that additional time from coaches looking at them (on video), and then all that additional time on the field in camp. It's paid off for them.''
---
AP Sports Writers Dennis Waszak Jr., in Florham Park, N.J., and Andrew Seligman in Chicago contributed to this story.
---
---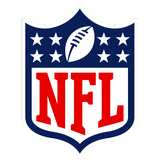 Get more from National Football League
Follow your favorites to get information about games, news and more
---