National Football League
National Football League
Umenyiora at work, happy with deal
Published
Jun. 4, 2012 1:00 a.m. ET

The annual contract drama that surrounded Osi Umenyiora before the Giants defensive end signed a restructured contract Friday appeared well in the past during his first field session of Monday's organized team activity.
He took drills with his defensive linemates Justin Tuck, Jason Pierre-Paul, and the others, looking fit and ready. After that, he told the gathered media that he held no ill will toward general manager Jerry Reese for having to settle for a one-year salary jump to $7 million, after which he will become eligible for unrestricted free agency should the Giants not give him the franchise tag.
''No hard feelings,'' Umenyiora said. ''It's a business. Whatever they say about the NFL, is true. It's a business, so I know where they were coming from.''
Umenyiora hit town last Thursday to appear at Tuck's literacy fundraiser, and signed the restructured deal Friday after firing his agent of five years, Tony Agnone. But the defensive end said the split will not be permanent, and that he expects to re-hire Agnone to handle future contract matters.
He said he fired Agnone because the agent would not allow him to sign a deal both parties viewed as below value. But Umenyiora said he wanted to get back to work. Agnone had little comment on the situation beyond saying, ''Osi is a fabulous person and player. I look forward to continuing our professional and personal relationship.''
Umenyiora signed despite the fact that the Giants have given him no assurances that they would allow him to go into free agency unfettered. A franchise tag would pay him the average of the NFL's top five defensive ends for the 2013 season, a number Umenyiora said he'd welcome.
''If they did that, I'd smile,'' Umenyiora said. ''The deadline to sign it, I'll be here before. That would be fine with me. (The number) doesn't even matter, man. I'll be OK with that.''
The question now is playing time. Umenyiora had nine sacks in nine games, with seven starts, last year as he dealt with the aftermath of arthroscopic knee surgery. Pierre-Paul forged his reputation as a young phenomenon in Umenyiora's starting spot, along the way. And with Tuck at the other end, Umenyiora could well be turned into a situational pass rusher, full time. Tuck would move inside to defensive tackle in that alignment, a move he made many times last year.
That could also work into the kind of payday Umenyiora might expect as a free agent. But he said he understood why the Giants were reluctant to work out a long-term deal to make further yearly dramas unnecessary. Umenyiora demanded trades, new deals, and contract restructurings in the past, all to no avail. The deal he signed Friday was the same one the Giants had on the table for a long time. He said he came to understand the Giants would never give him an extension.
''If I was them, I'd do the same thing,'' Umenyiora said. ''Obviously, you have Tuck, who is the face of the franchise. Then, you have JPP, who's a young phenom. You can't pay us all that kind of money.
''So, I would make the exact same decisions if I was them, no question. I don't view it as a knock on me or a knock on the way I perform. You can't pay us all like All-Pros.''
NOTES: TE Martellus Bennett has raised his weight to 291 pounds, well above the 270 he played at last year in Dallas. But he said reports that he had gotten fat were inaccurate. ''I'm looking like Atlas, not Professor Klump,'' he said. Bennett attributed the weight gain to the heavy training he has done since January, claiming his biceps have grown by three inches along with his thighs. His body fat is 13 percent, but said he'd be down to his playing level of 9 percent by the regular season opener. ''I've just been getting rocked up,'' he said. ... Coach Tom Coughlin said T Will Beatty remained out of practice with a back strain and may be held out through June minicamp as a precaution. ... RB Ahmad Bradshaw has taken limited work this offseason after receiving an injection in his troublesome right foot, but Coughlin said he has looked solid in the drills he has done. ''He's taken the first three plays and looked comfortable,'' Coughlin said. ... CB Prince Amukamara (foot) has been cleared for individual drills, but sat out because the Giants practiced indoors on the harder turf field.
---
---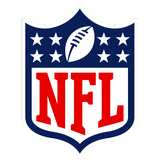 Get more from National Football League
Follow your favorites to get information about games, news and more
---