National Football League
National Football League
Trustworthy folks for rest of 2014 season
Published
Oct. 27, 2014 5:47 p.m. ET

NEW YORK (AP) At this point in their careers, Peyton Manning and Tom Brady have earned the trust of everyone in the NFL: coaches, players, officials, fans and executives.
As they prepare for, what, their 1,000th head-to-head meeting next Sunday, it brings up the question of who else should people trust heading into the second half of this NFL season?
And not trust.
There are several places where the comfort level should be, well, comfortable. Certainly in Denver and New England - gee, why would that be?
Once again led by their record-setting quarterbacks, both of whom are looking every bit the Hall of Famers they surely will be, the Broncos and Patriots have the inside track for a Super Bowl run. Not that Broncos coach John Fox wants to hear it.
''I would remind you that a month ago, with how much stock we put into this, it was a completely different team. A month before that, guess what? It was a completely different team,'' Fox says.
''People on the outside can't figure out even when you narrow it down to 12 who the best one is. Right now, when they are trying to pick from 32, we don't put much thought into it.''
Barring a slew of injuries, have faith, have trust, and start putting thought into another Manning-Brady showdown for the AFC championship.
Also worth believing in around the AFC: Colts QB Andrew Luck; Texans RB Arian Foster; Baltimore's offensive line; Buffalo's pass rush; Kansas City LB Justin Houston; Patriots CB Darrelle Revis; and pretty much any placekicker, missed field goals being so rare these days.
It's difficult to look at the Bills and have confidence considering their 14-season playoff drought is the league's longest. But that defense is formidable. The team says its 28 sacks through eight games are ahead of last year's franchise-record pace and second most in team history; they had 30 through eight in 1997.
''The numbers don't lie,'' safety Aaron Williams says, adding ominously, ''We can be a lot better. There's a lot of stuff we have to work on. And we push each and every week. We hold each other to a high standard. We're never going to be complacent about the stats. We always want to improve.''
One team that is vastly improved and gathering well-earned support is Arizona. Sure, the Cardinals went 10-6 in 2013 and only missed the playoffs because they live in the brutal NFC West.
But those Cardinals never really were considered contenders, and these Cardinals, with possibly the best coaching staff in football, actually have a chance to not only host a Super Bowl, but represent in it.
The work Bruce Arians has done in 1 1-2 seasons in the Valley of the Sun makes you wonder why it took so long for him to get a head coaching gig. The 2012 NFL Coach of the Year as an interim for the then-ill Chuck Pagano in Indianapolis has been forced to go deep into his roster because of injuries. Yet Arizona is 6-1, balanced and confident.
''I can't say enough about the resiliency of our football players,'' Arians said Sunday after their late rally to beat another team worth watching, the Eagles. ''It's a family, it's a band of brothers that just will not quit.''
Yes, have faith in the Cardinals.
And while they have looked nothing like a defending Super Bowl champion since their demolition of the Packers in the opener, don't stop believing in the Seahawks.
They still must face the Cardinals and the 49ers twice and while their air of invincibility at home is gone - and the ''Legion of Boom'' has been bust far more often than anyone could expect - dismissing them would be a huge mistake.
Also worth your attention and optimism are Cowboys running back DeMarco Murray, on pace for a 2,000-yard season; Eagles receiver Jeremy Maclin and Packers WR Jordy Nelson; Philly's special teams; and San Francisco's defense once the wounded return and Aldon Smith comes off suspension.
Not so trustworthy - forgetting those who have proven they belong among the dregs of the league - but in position to do something special are the Bills, Dolphins, Texans, Browns, and everyone in the NFC South.
History tells us to totally dismiss the Bills and Browns, and possibly the Dolphins. Houston can't handle the better teams and still must face Philadelphia, Cincinnati, Indianapolis and Baltimore.
As for the NFC South, it would be nice if someone showed some consistency and something to place your faith in.
Don't count on it.
---
AP Sports Writer John Wawrow contributed to this story.
---
AP NFL website: www.pro32.ap.org and www.twitter.com/AP-NFL
---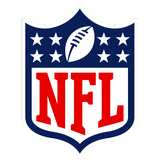 Get more from National Football League
Follow your favorites to get information about games, news and more
---