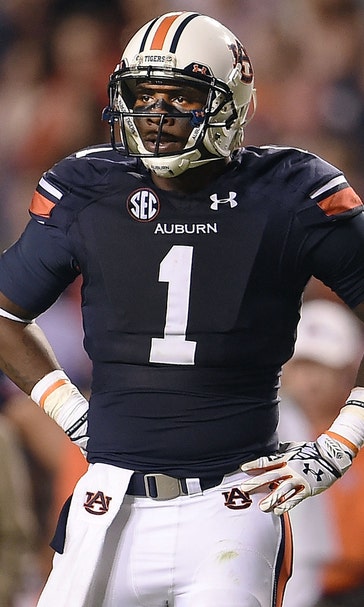 Troubled Auburn receiver is combine's most brutally honest prospect
BY Cameron DaSilva • February 26, 2016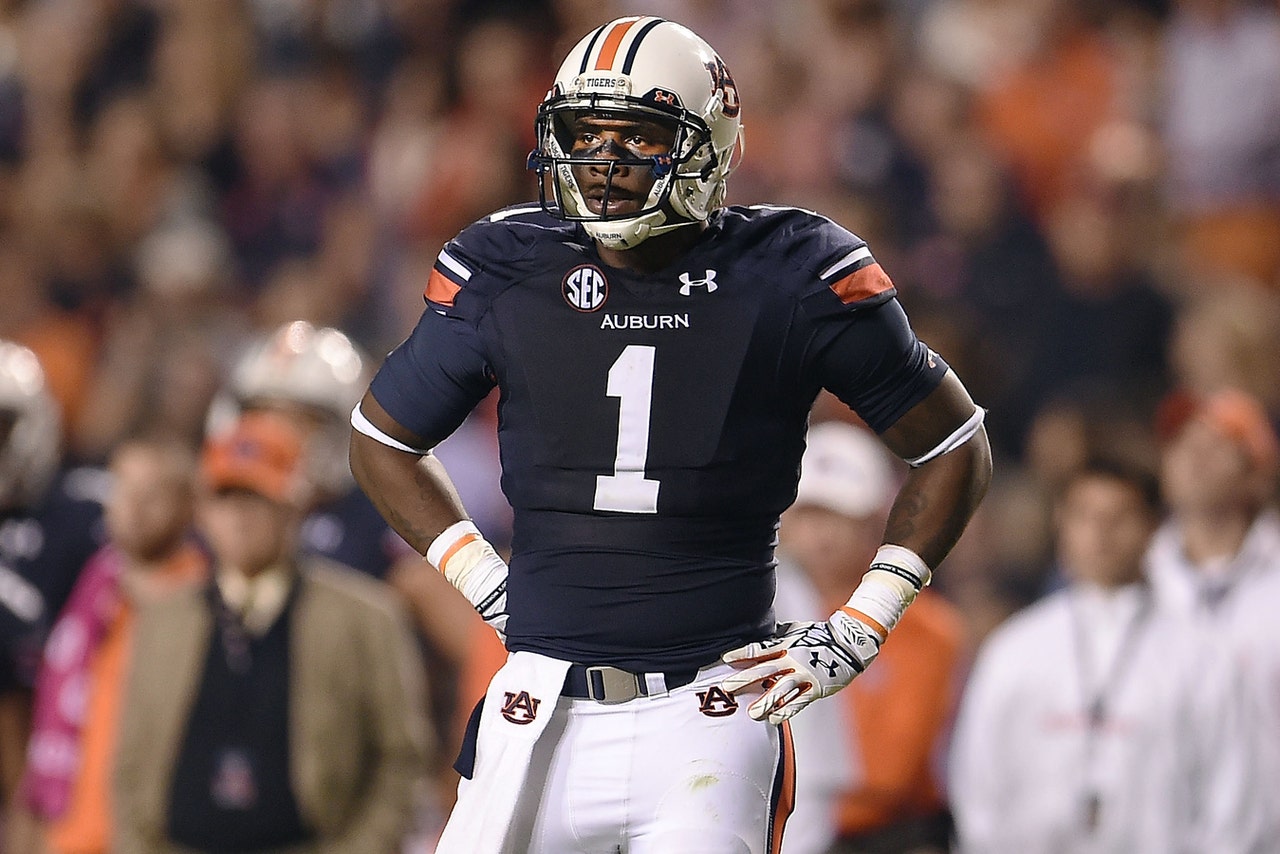 The NFL Combine is a time for NFL hopefuls to improve their draft stock. Whether it's answering athleticism questions or off-field issues, good things are supposed to come out of the combine.
Regarding the latter category, former Auburn wide receiver D'haquille Williams -- better known as Duke -- is doing everything he can to change the perception surrounding him. Entering this past season, the 6-foot-2, 229-pound wideout was projected to be a first-round pick. He has the size and makeup of an NFL receiver, but he found himself in some trouble. A lot of trouble, actually.
In 2014, he was suspended twice and found himself in trouble with head coach Gus Malzahn regularly. Despite being a key contributor and the leading receiver in 2014, Williams was unable to play in the team's bowl game due to suspension. 
The trouble didn't end there. Last season, his run-in at a bar following an Auburn win resulted in a loss of patience from the school. He punched four people -- including a teammate -- and was dismissed from the team as a result.
Now, he's not even certain to be drafted in April. And he's well aware of that.
"If I didn't get in any trouble, I know I'm a legit first-round pick," Williams said via SaturdayDownSouth. "But God's got other plans. I'm a first-round pick no matter what, but off the field I'm a seventh-round pick. My character is a seventh-round pick."
Few prospects would be as honest as Williams was about his draft stock. His statement isn't something teams don't already know, but hearing him say it is applaudable, in a way. And he puts the blame on no one but himself.
"Malzahn, he gave me chance after chance," he said. "So it's not his fault. It's my fault because I should have learned. He took a chance on me, and I hurt the Auburn family by getting dismissed. And I was a senior, so I didn't want to go out like that."
It shows a sense of maturity that's been lacking for Williams -- something he admits himself.
"Immature mistakes, just not maturing," Williams said of his actions. "Growing up I made mistakes, and then it carried over to me in junior high, high school and then college. All that carried on. And getting kicked off the team, it wasn't worth it."
Williams said he regrets the fight outside the bar from Oct. 3. It's not something he can take back, however. And it's costing him millions, and possibly the dream of playing in the NFL.
"Plenty of nights I went to sleep, and I cried," he said. "I really cried because I didn't hurt myself. I also hurt my family, my friends, my teammates, coaches who gave me chance after chance, I hurt them. I had to really collect myself as a person because when I lost football, it felt like I lost a lot of things. That's something I put my heart into, and to just lose it overnight, it wasn't worth it."
Given his issues off the field, Williams is lucky to be in Indianapolis for the combine. Receiving an invite is a huge honor that not every player gets. Now, it's a matter of making the most of the opportunity and trying to fix what he's done the past two years.
"I'm just happy to be here," he said. "It's a blessing to be here. Whatever team picks me, first through seventh round, it don't really matter -- undrafted. Whenever I get my opportunity, I'm just going to prove that I belong."
---
---