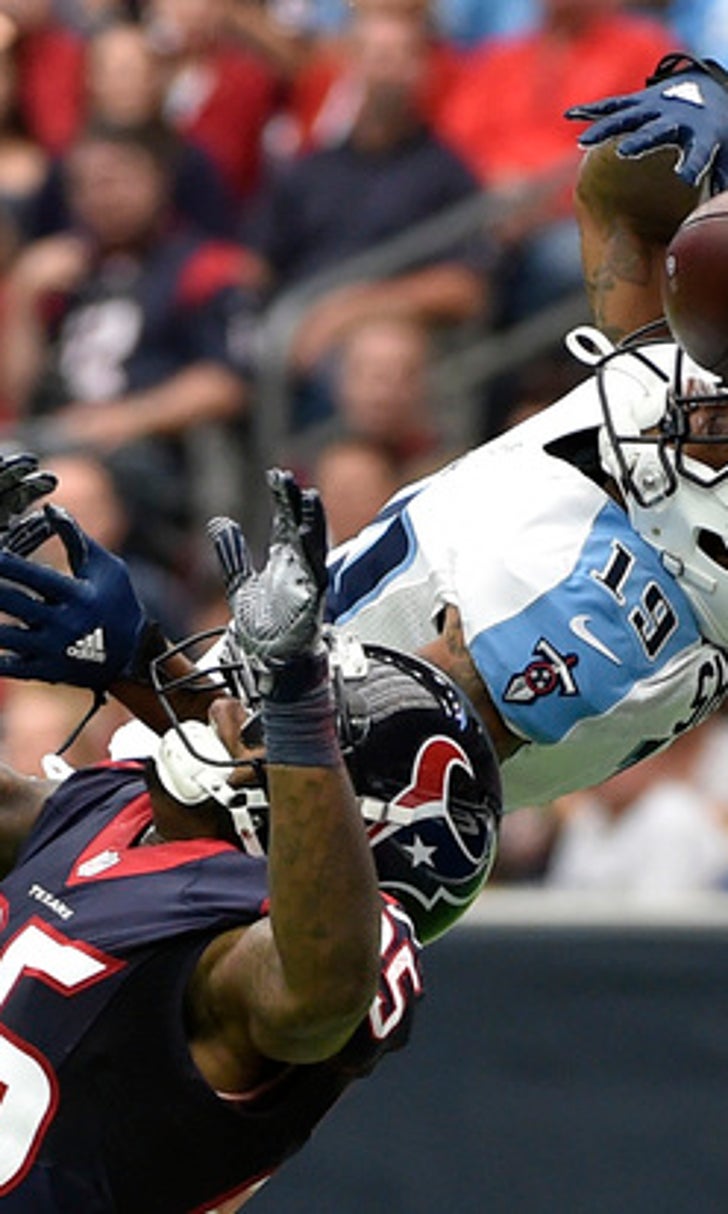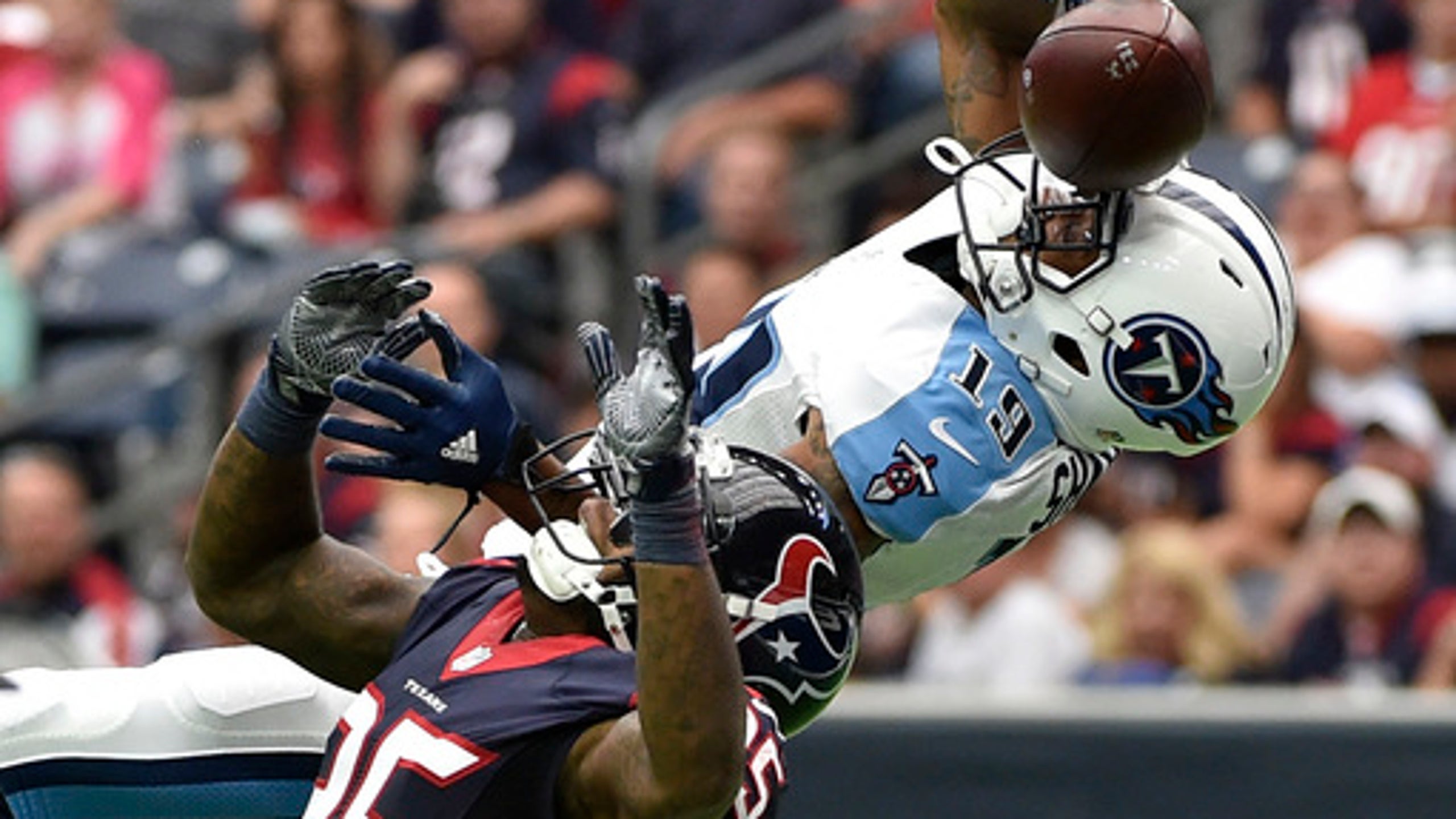 Titans start 1-3 again even as Mularkey sees improvement
BY foxsports • October 3, 2016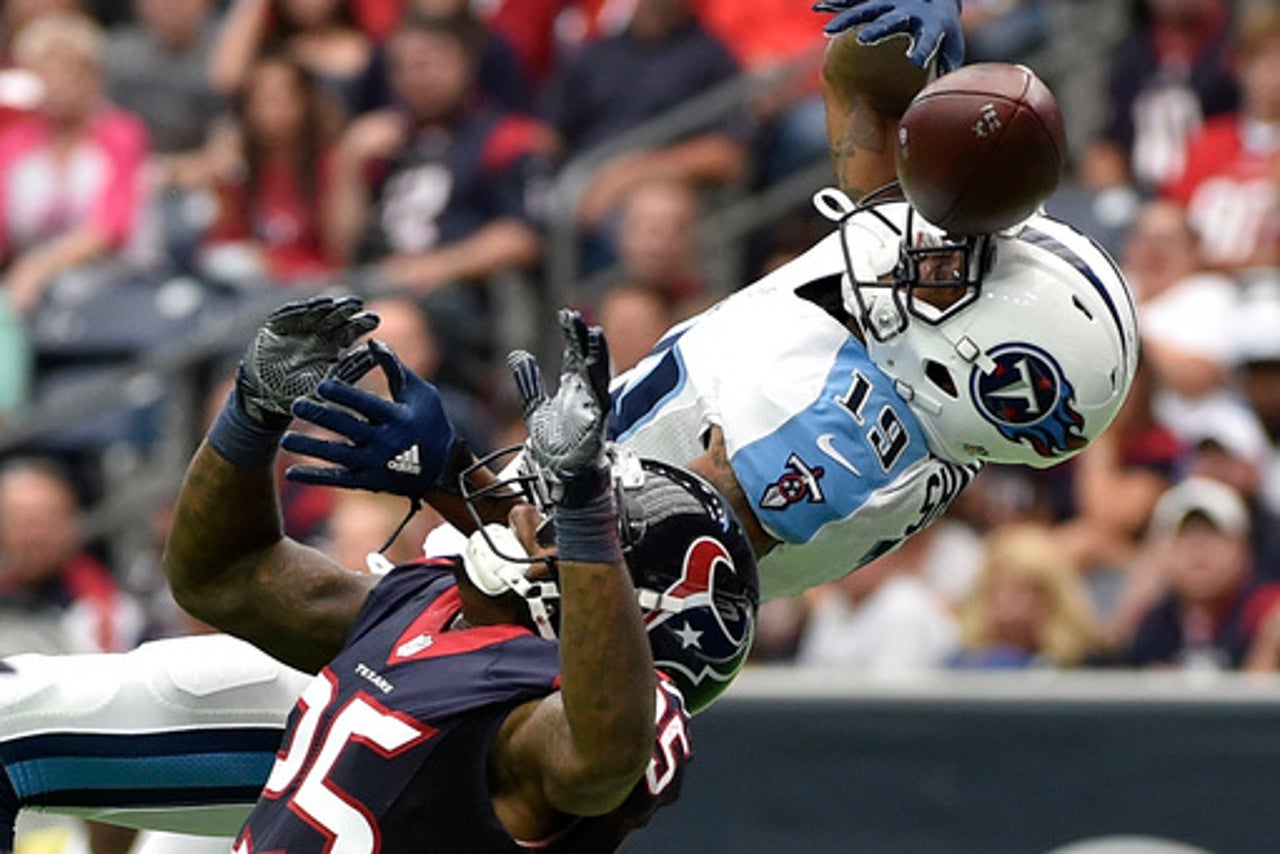 NASHVILLE, Tenn. (AP) It's deja vu all over again for the Tennessee Titans, who are starting out 1-3 for a third straight season and fourth in the past five years.
Even with a new coach, they are struggling to clean up penalties and turnovers that have cost them in back-to-back losses. The latest mistakes cost special teams coordinator Bobby April his job on Monday, a day after his unit gave up 10 points in a 27-20 loss at Houston.
Coach Mike Mularkey said he just didn't see improvement out of special teams before deciding to fire an assistant who worked for him in Buffalo in 2004-05. Mularkey spoke with Titans controlling owner Amy Adams Strunk on Sunday night and says he isn't worried about his own job security.
He also insists the Titans are better.
''We're very close. I know people are tired of hearing that, I'm tired of saying it. But it's a fact,'' Mularkey said.
''There's a few plays, four to five plays a game, that have made a difference in the outcome of these games. I know in the past two years if we had been down 14 points in Houston, that would not have been a pretty outcome. And this team is competing with every team that we've played and had a chance to win every game we played. We've got to find a way to win.''
The Titans came into this season expecting a turnaround behind a new general manager with Mularkey fully in charge, having been given the job permanently in January along with 23 new players on the roster. Now a month into the season, they are on the same track that wound up costing Ken Whisenhunt his coaching job after a 1-6 start.
Linebacker Derrick Morgan sees a difference in this team from previous squads, especially in how the Titans responded when falling behind 14-0 in the first quarter in Houston.
''In years past, we more than likely would've folded in that situation,'' Morgan said. ''But I think we did a great job battling back and tying it up and actually making it a four-quarter game. ... We still lost the game, but you can kind of see incremental improvements in the team.''
The Titans have had the ball late in each of the last two losses with a chance to either force overtime or go for a 2-point conversion and the win. But they've put themselves in catch-up mode with too many mistakes.
The second-least penalized team in the NFL last season, the Titans have been flagged for 19 penalties for 163 yards combined the past two games. A penalty for 12 men on the field at the end of the first half turned a punt by Houston into a 45-yard field goal and a 20-17 halftime lead for the Texans.
The Titans also gave up a 67-yard punt return for a touchdown late in the third quarter that decided the game, which certainly didn't help April. Steve Hoffman, who is in his fourth season as an assistant with Tennessee and his 27th in the NFL, will take over special teams.
Tennessee's losses have come against teams with a combined 9-2 record in Minnesota, Oakland and Houston. The schedule for the rest of October gives the Titans a much more even playing field against opponents who are 3-13 combined. They visit Miami (1-3) on Sunday before hosting Cleveland (0-4), Indianapolis (1-3) and Jacksonville (1-3).
''We've got to find a way to win, and we've got to find a way to cut down on critical mistakes at crucial times in the game and just play a complete game,'' Morgan said. ''Right now each phase is taking a turn at coming up short.''
NOTES: Mularkey said DL Al Woods will miss up to a month after pulling a calf muscle at Houston. S Da'Norris Searcy will be held out of practice Wednesday but may have a chance to return. ... The Titans signed NT Antwaun Woods to the practice squad and released WR Jordan Leslie.
---
Online:
AP NFL website: www.pro32.ap.org and AP NFL Twitter feed: https://twitter.com/AP-NFL
Follow Teresa M. Walker at www.twitter.com/teresamwalker
---
---