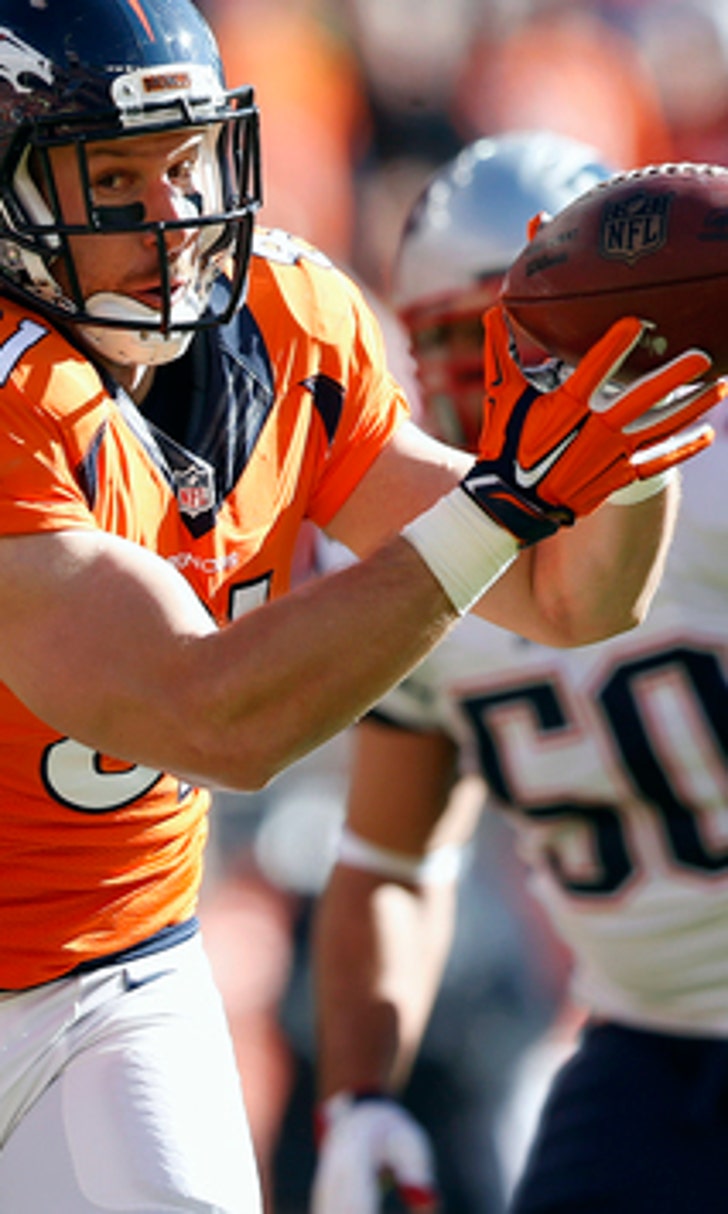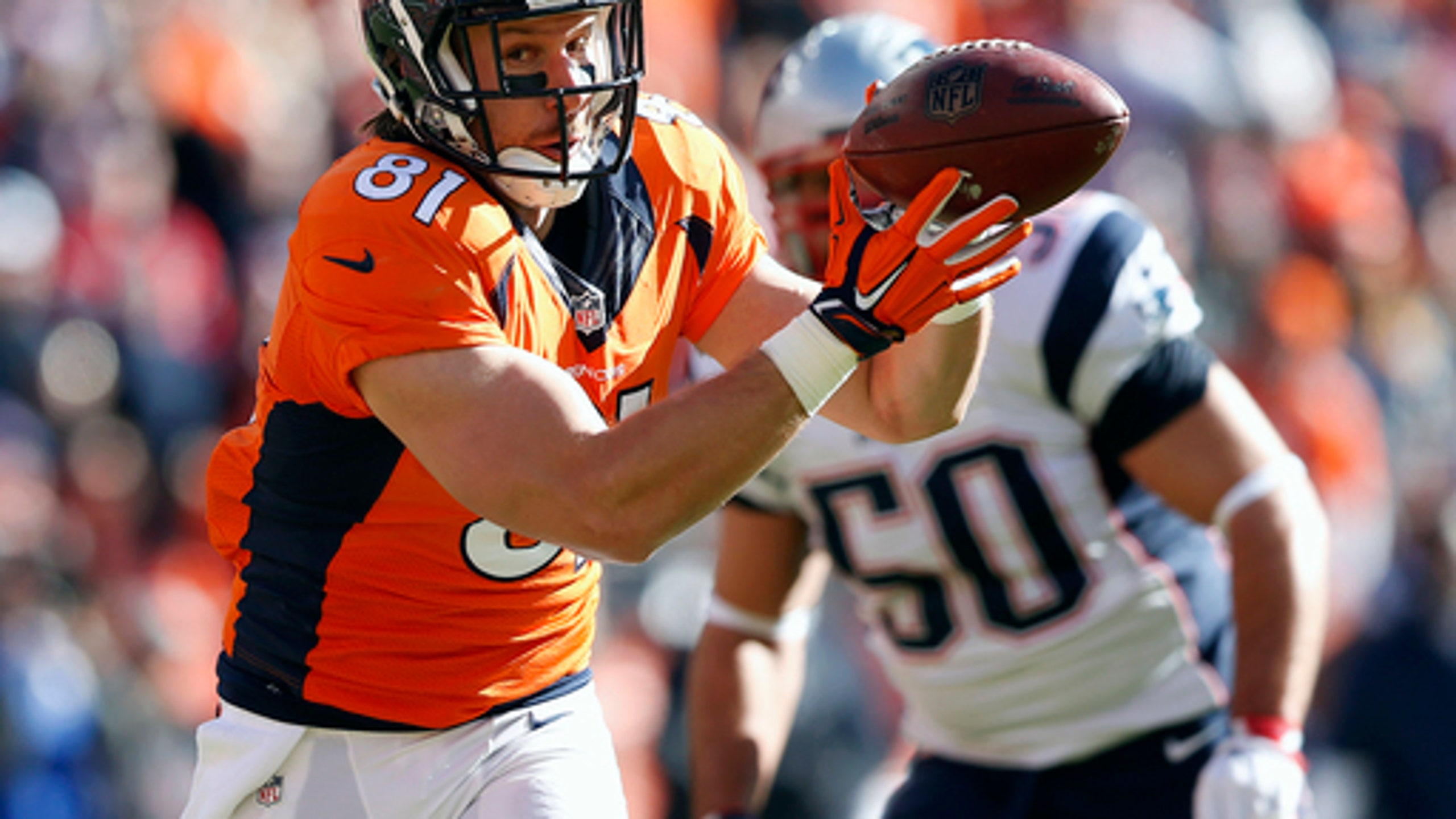 Tight ends Olsen and Daniels could be decisive in Super Bowl
BY foxsports • February 2, 2016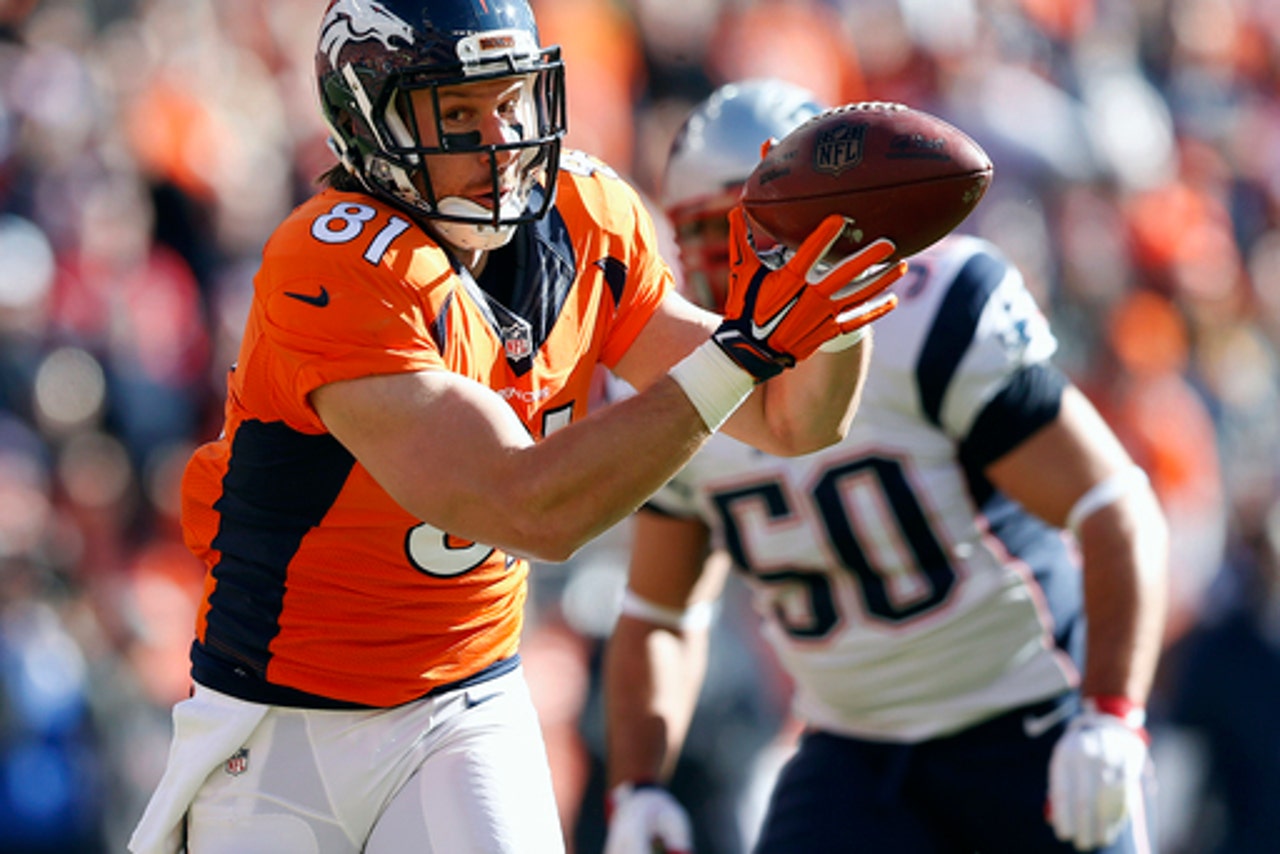 SAN FRANCISCO (AP) In a tight spot, Cam Newton and Peyton Manning just might look for their tight ends.
It works.
Newton's target is Greg Olsen. Manning's is Owen Daniels.
Some observers believe Olsen is as valuable to his team as All-Pro TE Rob Gronkowski is to the Patriots.
If you think that's a stretch, look at Olsen's numbers: 77 receptions, 1,104 yards and seven touchdowns during the season, when the next leader in catches for Carolina was Ted Ginn Jr., with 44.
In two playoff games, Olsen has 12 catches for 190 yards and one sensational TD. Next best is Philly Brown with six receptions.
''He's a guy I can always turn to, always count on,'' Newton said of the nine-year veteran acquired from Chicago for a mere third-round draft choice in 2011.
And he's done so week after week. Olsen is averaging just under eight targets a game through Carolina's 17-1 record.
Unlike Newton, Manning has two top-level wide receivers in Demaryius Thomas and Emmanuel Sanders. But throughout his superb career, Manning always has had a symbiotic relationship with his tight ends, from Dallas Clark to Julius Thomas and now, for this season, with Owen Daniels.
Daniels was signed as a free agent in 2015 after one year in Baltimore. That followed a highly productive eight seasons with the Texans, where current Broncos coach Gary Kubiak was in charge from 2006, when Daniels was a fourth-round pick, until 2013.
Daniels has made two Pro Bowls and had 46 catches and three touchdowns this season. He caught both of Manning's TD passes in the AFC championship game win against New England.
No one knows this offense better than Daniels, who has spent his entire career on the same team as Kubiak.
''Having Owen Daniels in the huddle was very helpful,'' Manning said of Denver's 14-4 record. ''Owen, to have in the huddle, a play call would come in and I would recite the play just basically repeating it, trying to process it at the same time.
''And Owen would sort of remind you at the very end what route he had, who's hot on this play, or Demaryius had a post route. So he was doing a lot of coaching out there, still does.''
On Sunday, each team is faced with a tricky situation in covering the tight ends. Olsen could require the attention of one of Denver's outstanding cornerbacks, Chris Harris Jr., or Aqib Talib. He poses more of a threat overall than any of Carolina's wideouts.
And while Daniels won't get the attention of All-Pro cornerback Josh Norman, who will be busy with Thomas and Sanders, he could draw ball-hawking safety Kurt Coleman's attention. Maybe even one of the Panthers' two All-Pro cornerbacks, Luke Kuechly or Thomas Davis, will draw some of those assignments.
''Tight ends always improve offense,'' Daniels said, noting he's gotten more looks and produced even more since Vernon Davis joined the Broncos in midseason.
''We're involved a pretty good amount, they want to involve us. The matchups we're looking at this weekend is a good challenge all around the field, their linebacking corps.''
Kubiak isn't concerned that Daniels will be overmatched.
''I've said this numerous times: as a coach, when you bounce and you go somewhere and guys are free, you get asked about them,'' Kubiak said. ''If you're going to stand up and say, `Go get this player,' ... you better be right. There are a lot of players out there, but I've always thought the world of Owen. I knew he had some football left in him.
''I knew he'd be a great guy in the locker room. I told John (Elway), `You watch the film, but I'll stand up for him as a person.' They watched the film, and the good news is we got him with us.''
The good news for Carolina is that Olsen is having as good a season as any tight end this side of Gronk. He's even more of a weapon than Daniels because Olsen can get deep.
So can Ginn and Brown, who scored touchdowns against Arizona in the NFC title game. But neither of them can run routes with anything close to the precision Olsen displays. And no one has the comfort level with Newton that Olsen possesses.
''I think our production speaks for itself. We're as productive as any quarterback-tight end combo in the league the last handful of years,'' Olsen said. ''I think a lot of that comes from playing with one another. We're very familiar with one another. We spend a lot of time together. We spend a lot of time at practice. Not necessarily just during the practice, but in-between periods talking things through trying to get an understanding of what each other are expecting.
''My goal every week is to see things through his eyes. I've got to be where he wants me to be, make the adjustments that he wants me to make. If you can do that, you're going to be in a friendly position and the quarterback trusts you.''
They call players like that difference makers.
---
AP NFL website: www.pro32.ap.org and www.twitter.com/AP-NFL
---
---