National Football League
National Football League
The waiting is the hard part for Bills LB Batten
Published
May. 25, 2011 12:30 a.m. ET

Once the NFL labor dispute is settled, Buffalo Bills linebacker Danny Batten will finally be able to look forward to the start of his oft-delayed professional career.
For now, Batten will settle for savoring the camaraderie of getting back on the field with his teammates after taking part in his second straight day of player-organized workouts in suburban Buffalo on Tuesday. That's a big step forward as compared to last year, when Batten's role with the Bills was limited strictly to the rehabilitation and meeting room after a shoulder injury wiped out his entire rookie season.
If he was able to get through that tedious routine without going completely stir crazy, the time Batten's spent working out on his own and awaiting the lockout to end this offseason has proven to be much easier by comparison.
''The hardest thing I've ever done last year was sitting through all the meetings and not being out there,'' Batten said. ''This is much easier. I enjoy working out. I strive for it. My motor's kicking and I'm just eager to get out there.''
Batten showed how eager he was by being one of the first of about 35 Bills to arrive for the start of workouts Monday. He entered the sports complex with a purpose, wearing a frightful scowl that led to some surprised reactions from the handful teammates who had already gathered in the lobby.
''It's all business. I've got to make the team and I've got to prove my worth,'' Batten said, smiling in recalling his entrance. ''At the end of the day, you've got to look at the big picture. There will be a season sooner or later. I don't know when, but there will be. And when that time comes all I can do is be prepared.''
Drafted in the sixth round out of South Dakota State, Batten hasn't been in pads since tearing his labrum on Aug. 2, the fifth day of training camp. It was then that he was bowled over by guard Kyle Calloway on a running play during a team drill. Placed on season-ending injured reserve three weeks later, Batten had surgery to repair the tear and was fully recovered before the season ended.
Listed at 6-foot-4 and 250 pounds, Batten is a hard-hitting tackler, who was named the Missouri Valley Conference co-defensive player of the year as a senior. He was enjoying a solid training camp, and was in contention to win a regular special teams role and serve as a reserve on a patchwork defense that was making the switch to the 3-4 scheme.
Now, he's essentially back to square one in his development in attempting to win a job on a team that concentrated heavily on upgrading its defense in the draft last month. Buffalo used seven of its nine picks on defensive players, including the selection of linebackers Kelvin Sheppard in the third round, and Chris White in the sixth.
Batten is confident he can regain his form and earn a roster spot. For one, he considers himself ahead of the rookies because he elected to stay in Buffalo during his rehabilitation, allowing him to attend team meetings and learn the Bills' defensive system.
That should give him a head start on the newcomers, particularly if the labor dispute wipes out the entire schedule of spring minicamps and disrupts the start of training camp.
Batten's devotion to attending team meetings last year - he said he didn't miss one - particularly caught the eye of veteran linebacker Andra Davis.
''It's not very often you see a guy show up at meetings daily when you don't have to. And he did it. He took notes. He asked questions. He was picking our brains,'' Davis said. ''He's the type of guy who will definitely take advantage of his opportunity. I've got that confidence in him and in his character.''
Batten knows the true test will come once he's back in pads and practicing in front of the Bills coaches.
''Words cannot describe how eager I am,'' Batten said. ''Right now, I can control what I can control. And tell you what, I'm not getting hurt again. Short of me not being able to walk, there's no way I'm going on I.R. again.''
---
---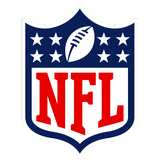 Get more from National Football League
Follow your favorites to get information about games, news and more
---