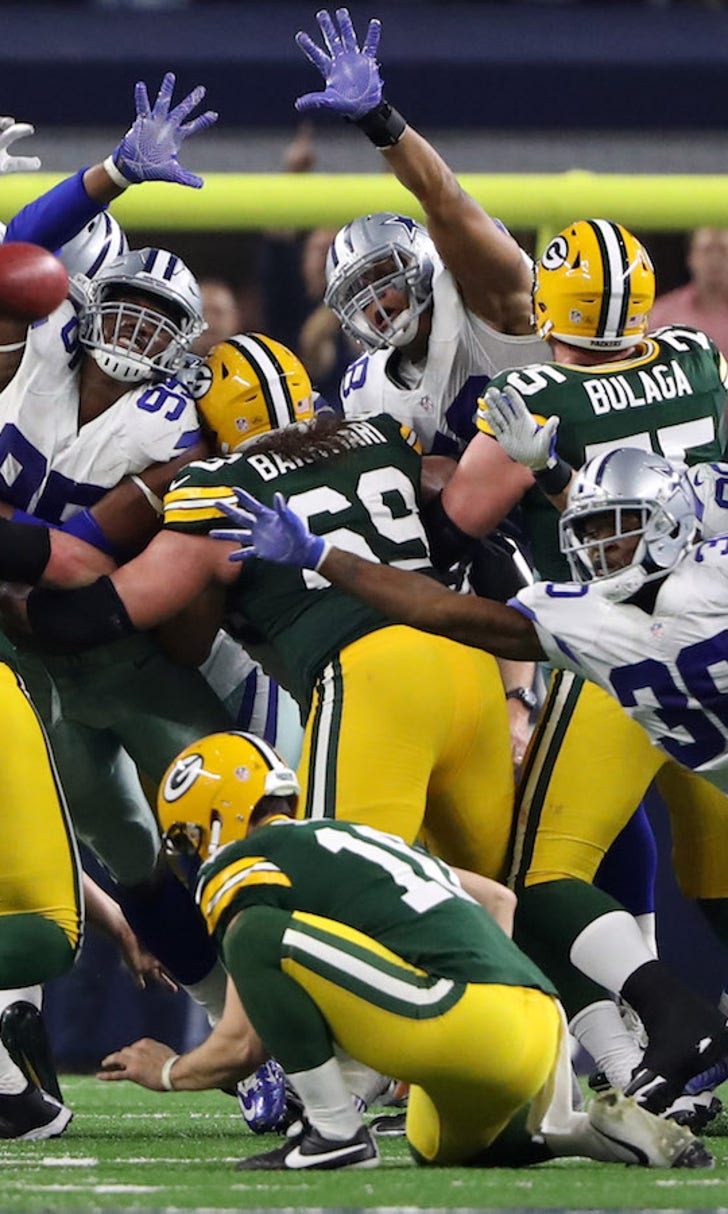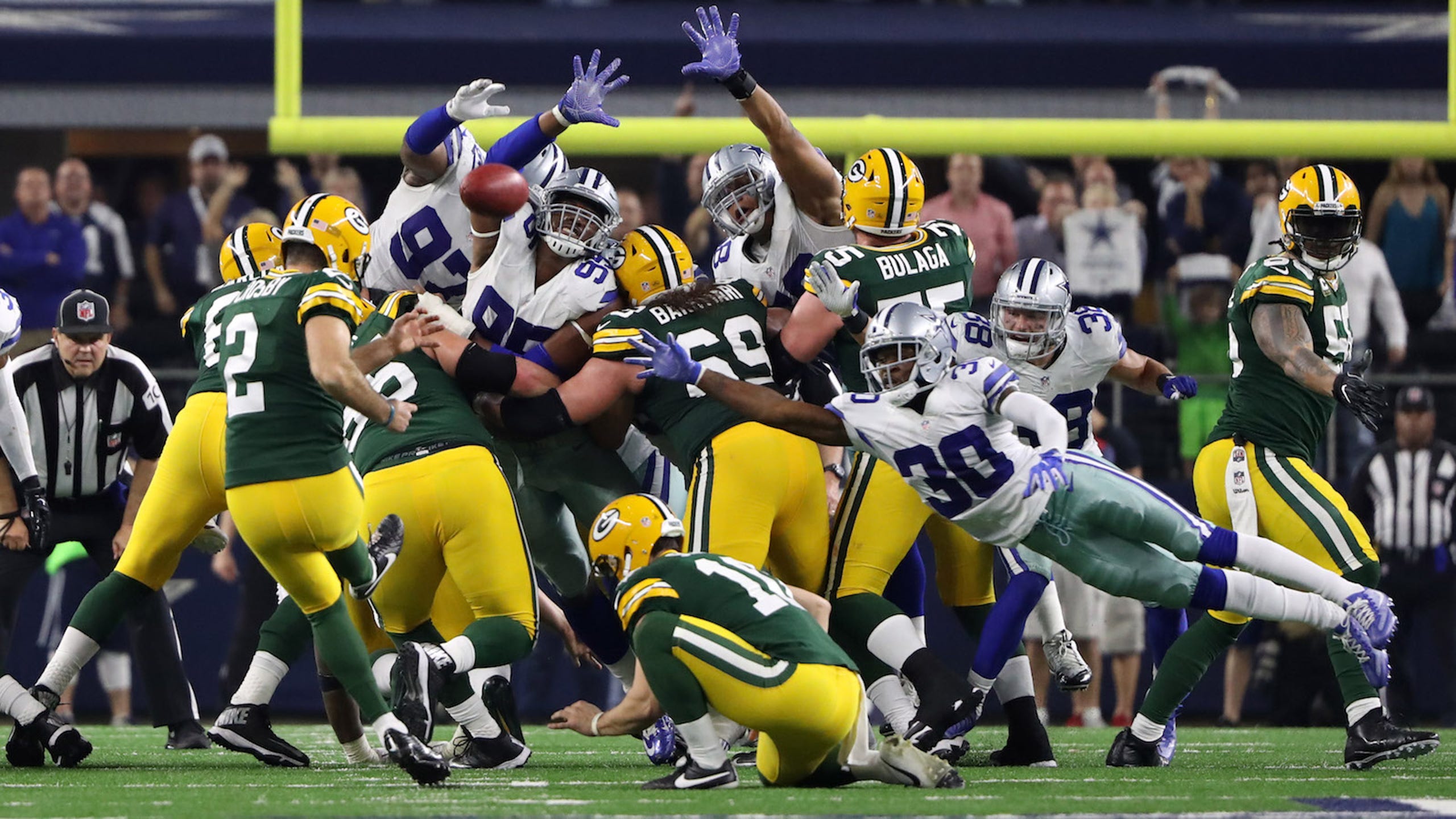 The thrilling finish to Cowboys-Packers caused some Dallas fans to lose their minds
BY Pete Blackburn • January 16, 2017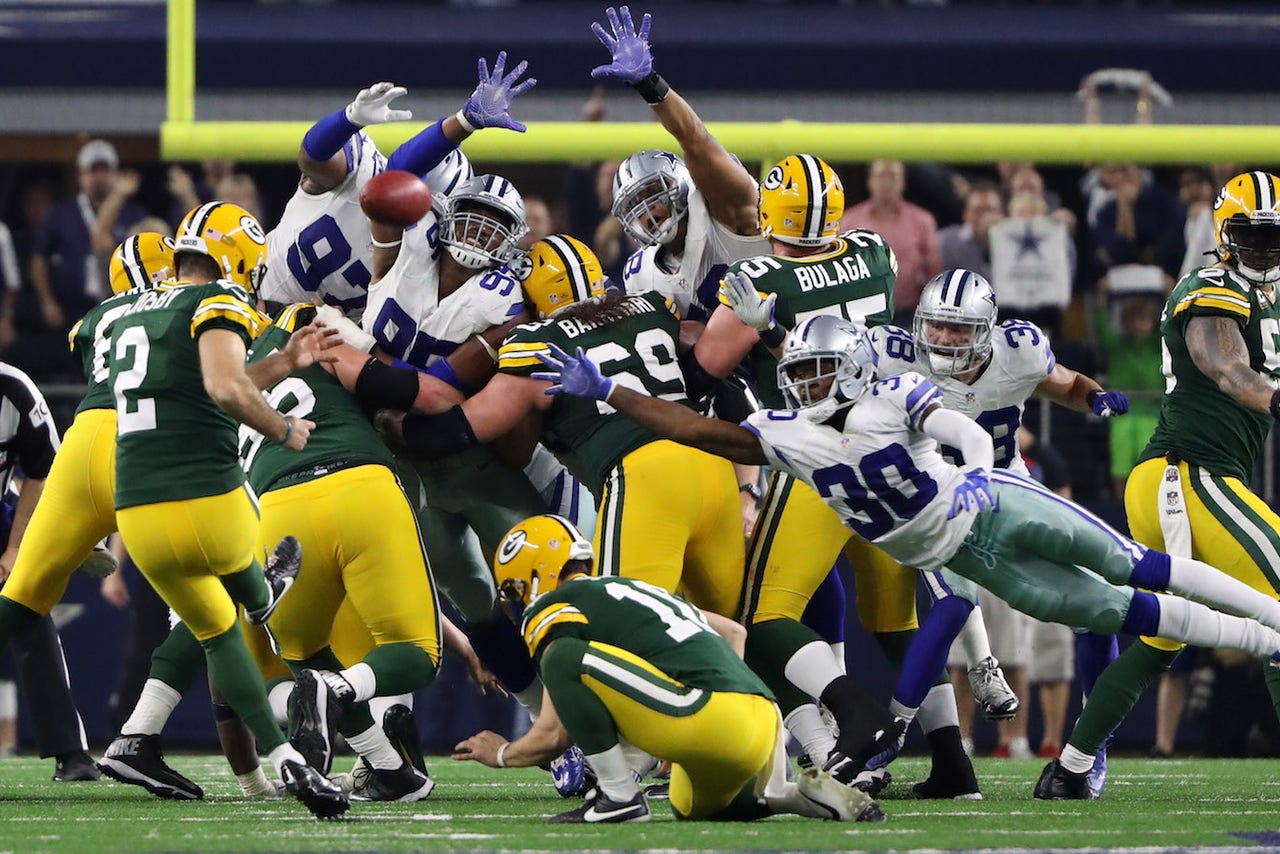 Sunday's Divisional Round playoff matchup between the Dallas Cowboys and Green Bay Packers was a thrilling ride that came down to a last-second field goal from Mason Crosby to win it for Green Bay.




Any time a team's season hinges on one play, there are bound to be some crazed fans who can't control the emotions that pour out of them. And when you're dealing with the Dallas Cowboys, there are certainly plenty of crazed fans to go around.

That's why we shouldn't be surprised to see plenty of wild fan reaction videos hitting the Internet in the wake of Dallas' crushing playoff loss.

Take this guy. He did he his best to perform some wizardry and jinx Crosby on the final kick -- and thought for a brief moment that he successfully pulled it off -- but, in the end, he could do nothing but fall into his couch in despair. (Warning: explicit language.)




And then there's this woman, who thought that Crosby's kick was going wide initially but screamed bloody murder when it found its way through the uprights.

https://youtu.be/96uOlG3D7sY

There's this mature, composed individual who made the very rational decision to destroy a very large TV after the final whistle. (Warning: explicit language.)

https://youtu.be/th5f88s8m7Q

But my favorite reaction comes from this Cowboys fan, who was very disappointed in the final result but, to his credit, got over it very, very quickly.

https://youtu.be/ajIXgwD6EpM

Of course, all of those fans can wake up on Monday morning and just be glad they aren't this guy.


---
---